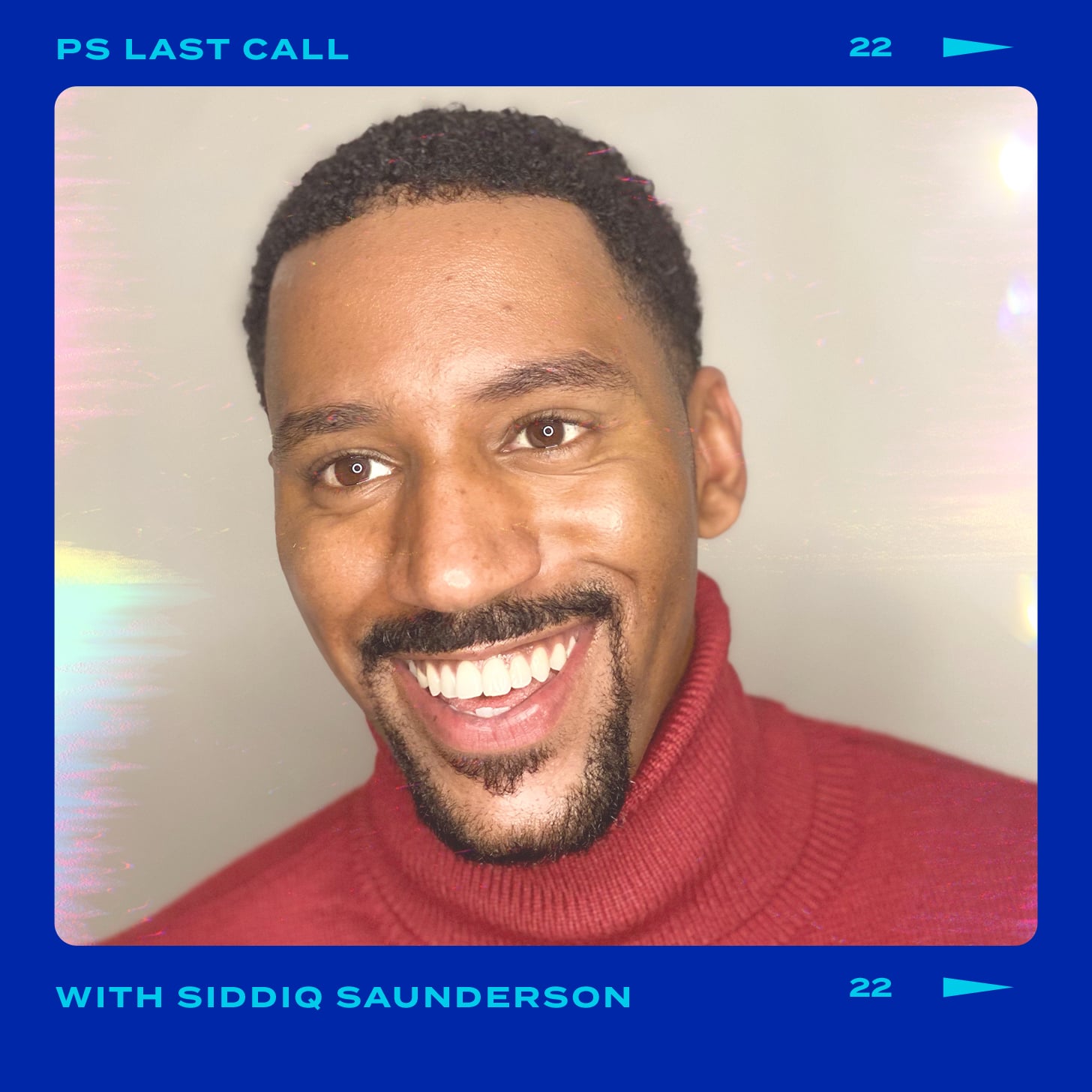 In our Q&A series Last Call, we get down to the bottom of every last thing with some of our favorite celebs — from the last time they were starstruck to the last song they listened to. This week, Siddiq Saunderson takes our call.
Hulu's Wu-Tang: An American Saga quickly gained critical acclaim when it premiered in 2019, and it's gone above and beyond for its second season. Based on the true story of the Wu-Tang Clan and their rise to fame in the '90s, the show follows a talented group of stars — including Ashton Sanders, Shameik Moore, TJ Atoms, and Siddiq Saunderson — as they portray the famous hip-hop group. While the first season heavily revolves around the Wu-Tang Clan's origin stories, the second season has given us a closer look at the group we all know.
With season two officially coming to a close on Oct. 27, actor Siddiq Saunderson, who plays Dennis Coles/D-Lover/Ghostface Killah, described the finale as "the cultivation of sacrifices, extreme passion, and hustle." "It's also the start of something way bigger," he teased to POPSUGAR. As fans tune into the episode, Siddiq is also excited for them to see how powerful the group is as "a team and as brothers, as opposed to as foes." "The entire season there's been a lot of character development and development within relationships," he said. "The main theme is we are stronger together which I think is a very important theme for the Black community, especially Black men in America. It's something I'm really proud to be a part of."
It's that same element of togetherness that Siddiq loves most about the cast. "We're all just so deeply ourselves just like the real Wu-Tang," he said. "Sometimes we may bump heads but at the end of the day, we all have a common goal in mind which is to create the best television out there. We all contribute something so unique to ourselves in that way. When that energy all comes together, when we have those scenes where we're performing as a group, it just works."
While the show hasn't been renewed for a third season yet, Siddiq hopes to showcase more of Wu-Tang Clan's rise to superstardom in future episodes. "My hopes is that we get a third season and that the audience can continue to take this ride with us and be on this journey with us to stardom. Now that I'm not Dennis or D-Lover and I'm moving into Ghostface Killah, the audience [will be] part of that journey and see us recreate more of their iconic music. I'm looking forward to more of that because I think that's what sets our show apart. Our show is now very much about the music industry and less about the street life of NYC. I'm very excited for us to become the megastars of Wu-Tang in front of this audience." Read the rest of Siddiq's Last Call interview below.
Source: Read Full Article