Gwyneth Paltrow might have to start consciously issuing refunds for her UK wellness summit, as some people who attended the costly event claim they were ripped off.
According to reports, attendees of the star's summit are steamed after they paid $5,700 to attend — only to be subjected to a weekend of Goop sales pitches and a lack of personal time with Gwynny.
One attendee told tabloids that a prominent British guest was so miffed by how the summit panned out, she sent a WhatsApp message to fellow attendees, saying:
"GP is a f **king extortionist."
Yikes!
So, what the Goop were Goopers so upset about?
The unnecessary costs, for starters. Attendees were reportedly urged to book rooms through the lifestyle site at $1,300 for two nights at the Kimpton Fitzroy London Hotel, but some later discovered that rates for that weekend started at $250 a night.
To be fair, the Goop rooms were suites with a gluten-free (obviously) breakfast included. However, the rest of the festivities apparently left much to be desired. 
The weekend featured a "health summit" where the actress, who was surrounded by security guards, shared Goop-esque tips like how "creativity with your hands is like channeling God" and how to "hydrate mindfully." She also shared a workout with her trainer, Tracy Anderson.
Video: Gwyneth Completely Forgot She Was In 'Spider-Man: Homecoming'
Still, some devotees were disappointed by the Goop Goddess' lack of involvement. One guest said the Avengers: Endgame star "did the minimum""and skipped out on some of the events, claiming:
"Gwyneth acts like she's a health goddess, but actually she's a pretentious, greedy extortionist. She had a ton of security . . . She was unapproachable. She did the minimum — a few fireside chats with Twiggy and Penelope Cruz, then she put on her Birkenstocks and snuck out . . . I was a huge fan of Gwyneth; now I feel like I have lost my faith in God."
Never meet your heroes, we guess?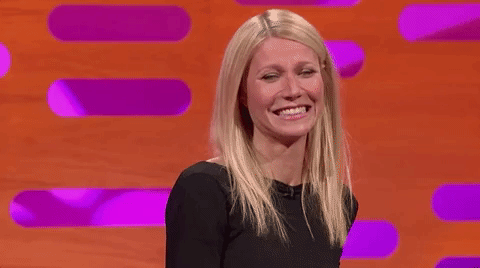 A site rep defended the event, telling press the true value of the weekend was over $8,000 because of the free perks attendees received — including golden facials, "far-infrared gemstone therapy," and health panels not connected to Goop.
The spokes-gooper also defended Gwynny, continuing:
"In addition to walking around the summit, she also hosted an intimate workout class with Tracy . . . followed by . . . a panel, where she and Tracy answered attendee questions in an honest, casual setting . . . We have not received negative feedback . . . was more along the lines of, 'Thanks for an amazing weekend!'"
Hmmm… maybe they haven't gotten through all the comments yet?
Would YOU pay over $5K to attend the next Goopapalooza, Perezcious readers?
Source: Read Full Article