Katie Holmes and her new boyfriend, musician Bobby Wooten III, have shown up at official red carpets together twice and made out in public at least once, which seems to indicate they're getting pretty serious. And judging from their vibes at a recent Montauk wedding, they're gonna have a great summer. So naturally the time has come to organize their relationship moments into a helpful timeline to keep track of all. this. cuteness. Deep dive incoming:
May 14, 2021
Katie and her then-boyfriend Emilio Vitolo Jr. break up. Her spokesperson confirms the news to Us Weekly, saying, "The pair has parted ways amicably but remain friends."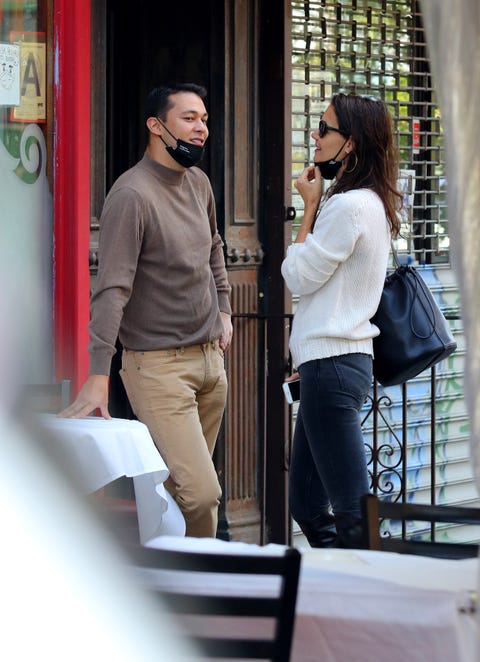 Not super relevant because she and Bobby don't start dating until a full year after this, but just FYI!
October 15, 2021
Us Weekly reports that Katie is ready to date again but implies it's all v casual. "Katie has been going on a few very low-key dates but nothing serious right now," an insider says, adding that she's "not focused on her dating life and not searching for love."
April 29, 2022
Katie and Bobby have everyone thinking they might be dating when they're seen "passionately kissing" in New York City. But a source tells Entertainment Tonight that they've actually been together for several months—so let's assume they started dating around ~February 2022?
May 27, 2022
Katie and Bobby make their first official appearance as a couple at the The Moth's 25th Anniversary Gala—and Bobby sweetly tells Us Weekly, "I'm happy to have [Katie] here as my date."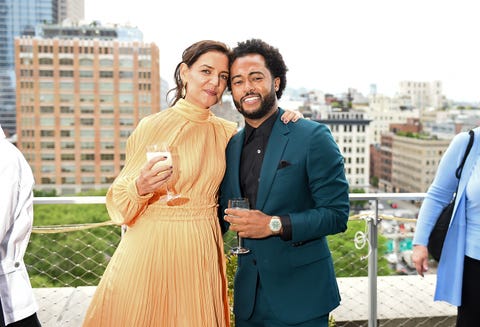 June 14, 2022
Katie and Bobby make their second official appearance during the premiere of Alone Together at the Tribeca Film Festival and look literally so in love: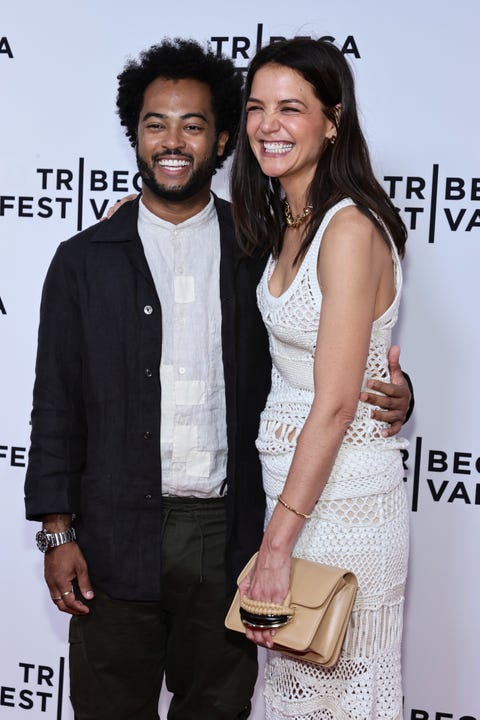 June 22, 2022
People reports Bobby has met Katie's daughter Suri! "He is getting to know her family," a source says. "Katie is having a great time with Bobby. He is very kind and happy. He makes her laugh."
June 27, 2022
Katie and Bobby attend a wedding together in Montauk, and whoever Us Weekly's Katie Holmes source is comes through with details:
Also, apparently they danced in an "adorably sultry way" and "Katie seemed to be carefree the entire night and very much in love with Bobby." She also "never tried to steal the spotlight" and "really let the bride shine" during the wedding.
And that brings us up to date! Katie and Bobby will presumably spend the summer together, so stay tuned for more updates about their cute vibes and "adorably sultry" dancing.
Source: Read Full Article