Unclear if you're aware because that's how private she is, but Rihanna was in an extremely low-key (to the point where you probably thought she was single) relationship with a casual billionaire named Hassan Jameel FOR YEARS. They unfortunately split this week, but due to being detectives who will no doubt be recruited by the FBI any second now, we've mined through Hassan and Rihanna's pre-breakup story to put together a timeline in the interest of preserving this great nation's history. You're welcome, founding fathers.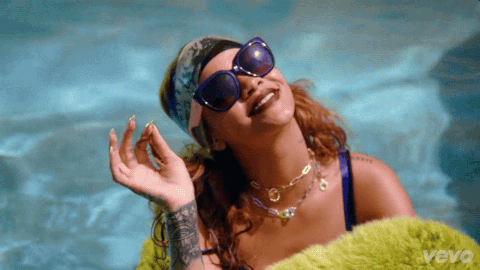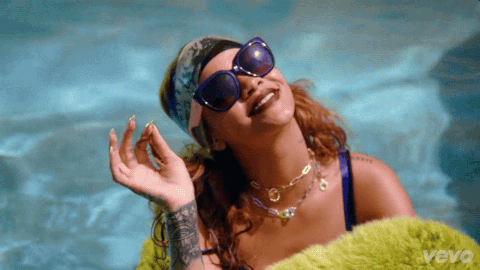 Note: This timeline doesn't include a *ton* of photos because as I've already mentioned, Rihanna and Hassan were incredibly private while they dated. The photos you do see are from public events or feature them individually vs. together! Gotta respect Rihanna's need for a private life, ya know?
June 29, 2017
Rihanna and Hassan cause the internet to, at the very least, fracture after they're spotted kissing and grabbing coffee in Spain in photos obtained by People. The meltdown amplifies after everyone finds out Hassan is rich as f*ck.
Here's some exclusive footage of me on this fated day: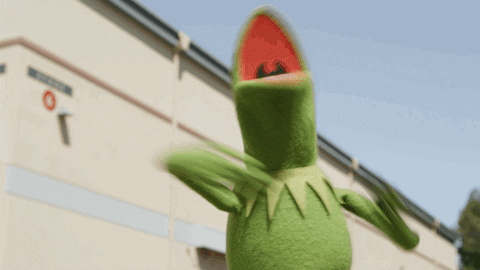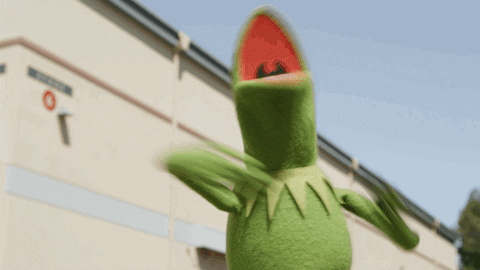 November 1, 2017
Rihanna and Hassan show up in costume for a dinner in Cambridge, Massachusetts. She dresses as Kylo Ren and he dresses as a penguin, and because the world is a cruel place, they don't post any photos to Instagram. Note: This was for Halloween, not for hanky panky. (Well, I suppose it could be for both. Who really knows, because they are so private!)
December 8, 2017
Rihanna is seen with a diamond ring on that finger, which obviously prompts rumors of an engagement. But a source tells People the ring has nothing to do with Hassan! Rihanna just wanted to wear a massive diamond, mmmkay?
June 2, 2018
Tabloid "reports" break the news that Rihanna has ditched Hassan because she's "tired of men," which, honestly, same. A source tells MediaTakeOut the following:
July 6, 2018
Rihanna and Hassan are seen in what appears to be the middle of an argument while on a trip in Mexico, and she's photographed pointing at him in pictures obtained by the Daily Mail.
July 11, 2018
Rihanna responds to rumors of the drama between herself and Hassan with a meme, making it clear they were just arguing about soccer so everyone can calm TF down.
November 28, 2018
Rumors of a split are officially shut down after Rihanna and Hassan are seen together on a date at a restaurant in Santa Monica. A valuable lesson in not jumping to conclusions based on random pap pics!
February 22, 2019
The couple makes a super-rare public appearance at a Los Angeles Lakers game in the Staples Center. Look at their smilesssss: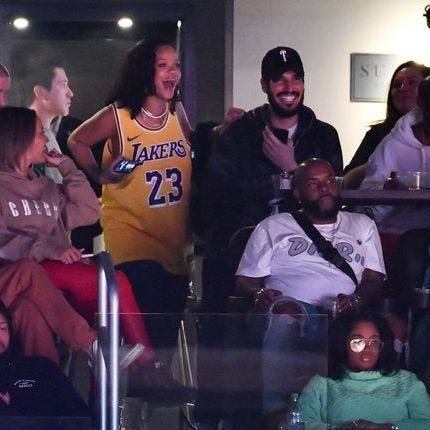 June 7, 2019
Rihanna and Hassan are spotted on a romantic vacation in Italy and photographed cuddling during a lunch date. Here's Hassan walking around solo in a jaunty fedora!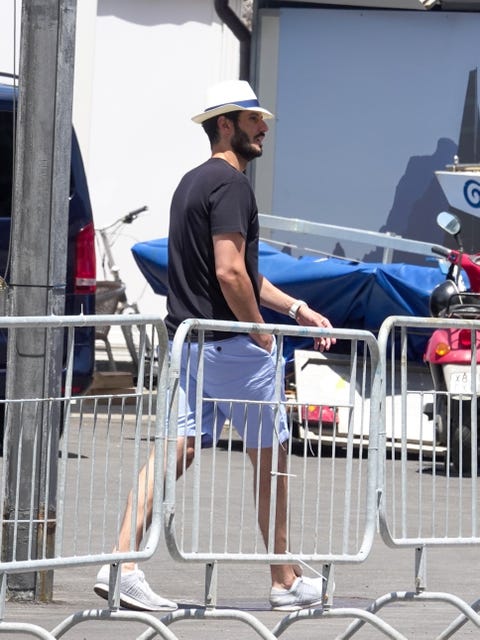 June 10, 2019
Rihanna opens up about Hassan for the first time in Interview Magazine, saying, "I got into a new relationship, and it matters to me. It was like, 'I need to make time for this.' Just like I nurture my businesses, I need to nurture this as well. I'll shut things down for two days, three days at a time. On my calendar we now have the infamous 'P,' which means personal days. This is a new thing."
August 4, 2019
Rihanna and Hassan are spotted out for a "lovely dinner evening" with her mom in Santa Monica. "They all stayed a good few hours of the night until dark," a source tells People. Cute!
September 13, 2019
Twitter thinks Rihanna is pregnant. Mostly thanks to an interview she gave to Essence magazine, in which she said:
October 9, 2019
Welp, this was bound to happen at some point—Rihanna confirms she is in an exclusive relationship (with Hassan)! In her Vogue profile, Rih opens up about her relationship status, if she wants to have kids, and what plans she has for her future wedding dress.
"Yeah, I'm dating," Rih says. "I'm actually in an exclusive relationship for quite some time, and it's going really well, so I'm happy." And things appear to be going well, because when the interviewer asked if Rihanna wants kids, she says, "Without a doubt."
Even though she envisions herself becoming a mother someday, Rihanna's taking it one step at a time. "I don't think about stuff like that but God's plan, but I look forward to all of the pregnancy rumors after this interview," she says late in Vogue's Go Ask Anna video.
And while Rih doesn't talk much about when/if she'll tie the knot with Hassan, she already has a wedding dress designer in mind. The dream gown will be "a collaboration between myself and [John] Galliano, of course," she says to Vogue. It's not much intel, but hey—it's something!
January 17, 2020
Bad news: Rihanna and Hassan are reportedly a done deal after three years of. dating. Us Weekly reports that the two broke up, marking the end of the singer's most private relationship thus far. Bummer!
Welp, that's it for now, but P.S. It goes without saying that Rihanna's personal life is no one's business but hers, mmkay?
Source: Read Full Article