Miley Cyrus and Liam Hemsworth's love story was one for the ages. There was drama, a lifetime of rumors, sweet reunions, and of course, that Neil Lane diamond engagement ring. As we mourn the end of Miley and Liam's ~love journey~ together now that they've broken up, here's a look back at the journey.
June 2009: Miley and Liam meet on the set of The Last Song, aka your favorite Nicholas Sparks movie after The Notebook. Just look at how young (and in love) they are.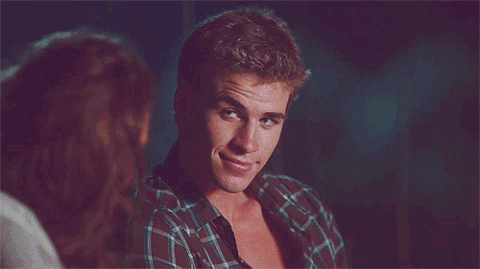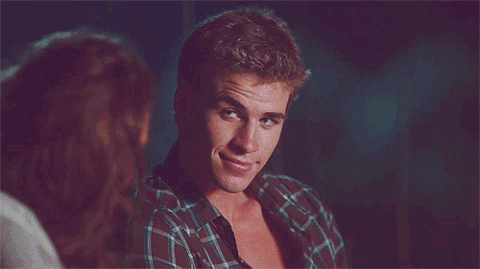 November 2009: Miley calls Liam her "best friend" in an interview with Seventeen.
March 2010: Miley and Liam make their red carpet debut as a couple at an Oscars event, confirming that yes, they are in fact dating.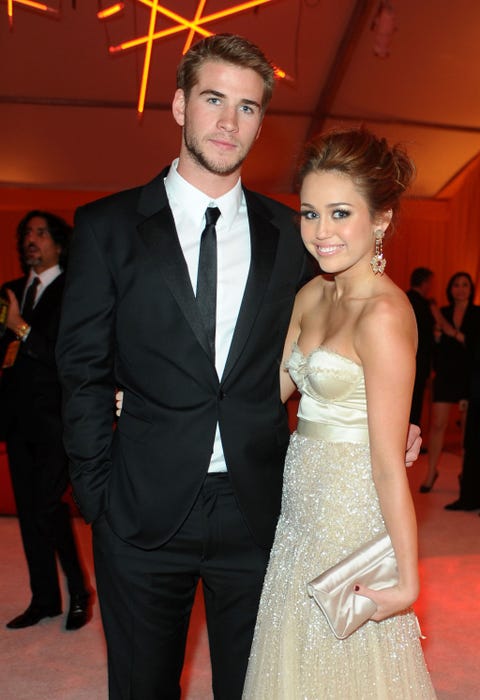 They also walk the carpet together for The Last Song premiere.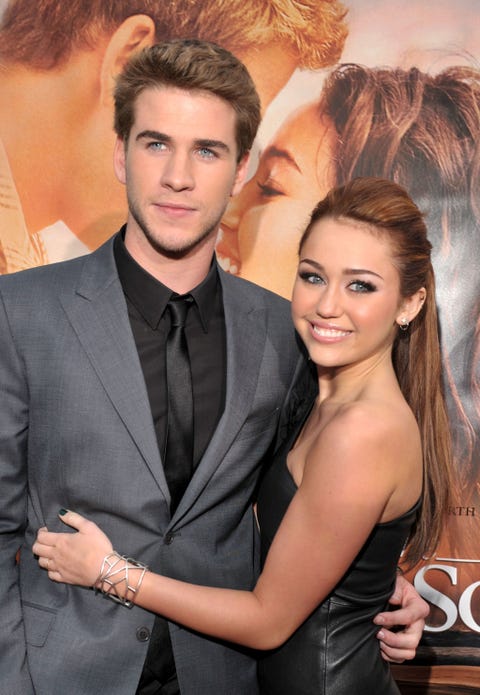 June 2010: Miley reveals Liam was largely her muse for Can't Be Tamed. "There are a lot of songs that are about Liam," she tells MTV News. "All of them are about him in a way, but it's also about past relationships that you gotta get over and move on and just about freeing yourself from anything that you feel holds you back."
August 2010: Miley and Liam's relationship endures its first breakup, reportedly due to her work schedule.
September 2010: Miley and Liam are spotted running errands and eating together, suggesting they are back together again.
November 2010: They break up again. A source tells E! it's "just a time out," whatever that means.
April 2011: They're back on! But this time they're reportedly "taking it slow and just enjoying each other's company."
December 2011: Liam accompanies Miley to the CNN Heroes Gala in Los Angeles.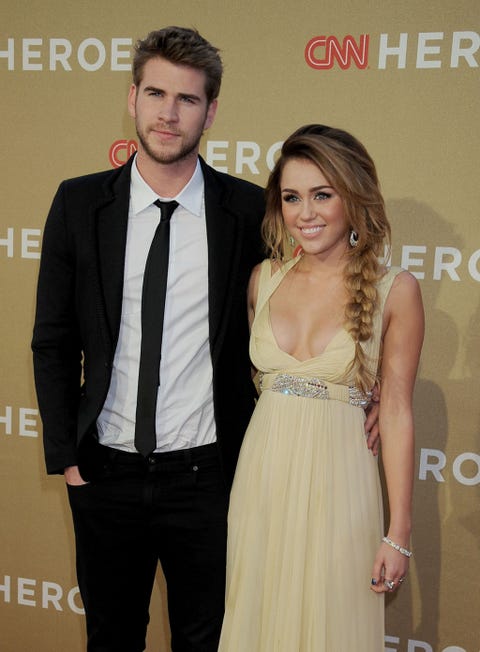 February 2012: Liam tells Details Miley makes him "really happy." They attend another round of Oscar parties, including the glamorous Vanity Fair bash.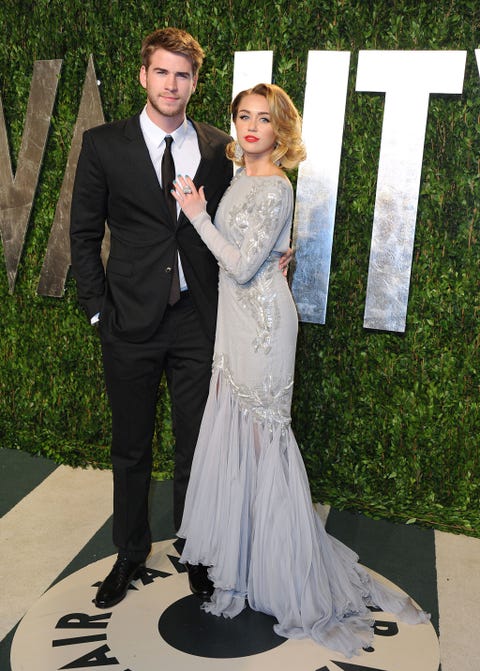 March 2012: Miley accompanies Liam to the Los Angeles premiere of The Hunger Games. Engagement rumors brew shortly after Miley is spotted wearing a ring on ~that finger~.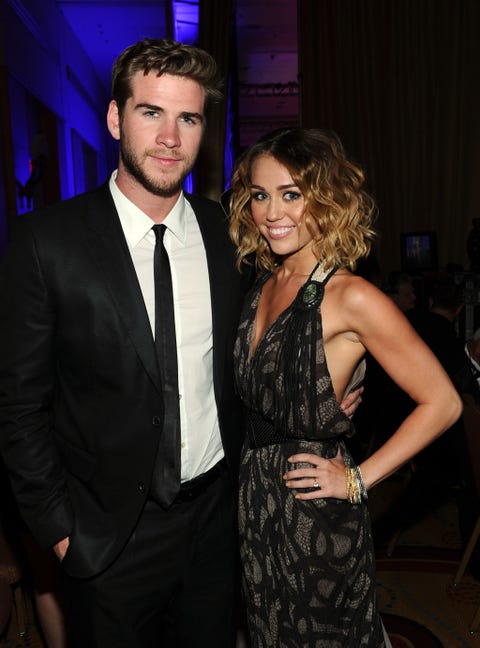 Miley denies the engagement:
I'm not engaged. I've worn this same ring on this finger since November! People just wanna find something to tal about! It's a topaz people!
June 2012: Annnnd then Miley and Liam announce their engagement. Miley tells People, "I'm so happy to be engaged and look forward to a life of happiness with Liam."
Here's the 3.5-carat diamond ring, made by everybody's fave, Neil Lane.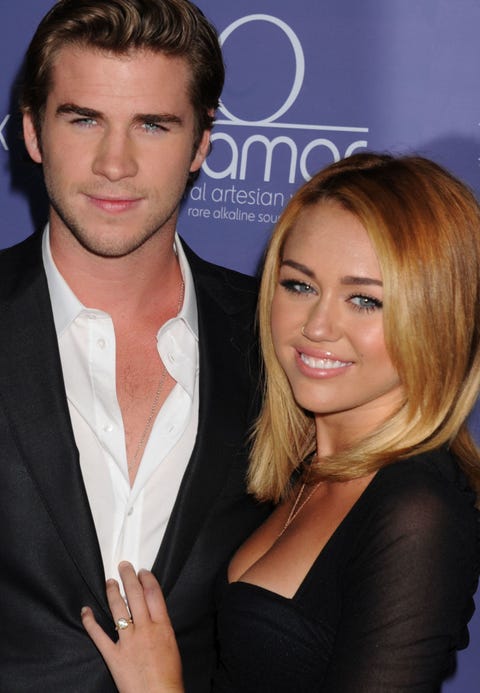 November 2012: Miley appears on The Ellen DeGeneres Show, gets a lap dance, and says her wedding "has to be "perfect" and "has to be like a soundtrack in a movie. "
January 2013: Miley and Liam vacation in Costa Rica. Liam is shirtless.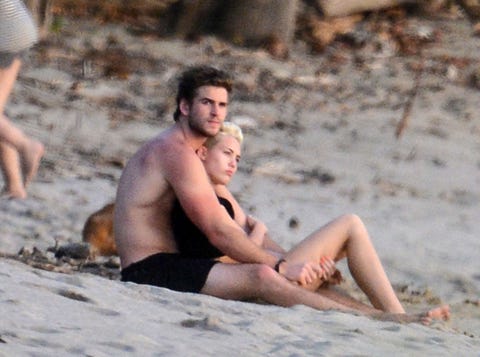 February 2013: Miley fires back at Perez Hilton after he accuses her of cheating on Liam with Ed Westwick. Miley and Liam attend separate Oscar parties. New breakup rumors begin to circulate.
@perezhilton hope you find love one day but can you not fuck with mine. I've never been with Ed W in my life. I was at the studio last night
March 2013: Miley is spotted without her engagement ring, leading many to believe the wedding is off.
I am so sick of La. And sick of the lies that come with it. I didn't call off my wedding. Taking a break from social media. #draining
Never mind. The ring is back again.
It's a onezie PARTY 🌈 (of one) pic.twitter.com/2ldCmo12PY
April 2013: Billy Ray Cyrus tells Nightline he doesn't know if Miley and Liam will marry. "They're young, they're kids. The great news is they're great friends. And if you end up getting married, that's your business too, you know?" People quotes a source saying the couple wants to postpone the wedding.
June 2013: Miley and Liam are photographed for the first time in five months while going to the movies.
August 2013: Miley attends the L.A. premiere of Paranoia with Liam. It would be their final red carpet appearance together before breaking off their engagement. Can you feel the tension and awkwardness?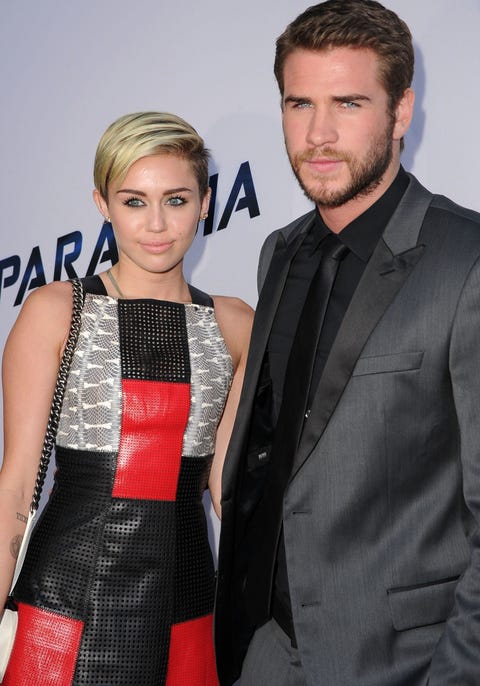 August 2013: Miley twerks.
September 2013: Miley unfollows Liam on Twitter. Three days later, her rep confirms their engagement has been called off. Liam makes out with Mexican actress and singer Eiza Gonzalez. In her first post-Liam performance, Miley breaks down while performing "Wrecking Ball," a song believed to be about Liam. (Warning: you may feel chills).
October 2013: Miley talks about Life After Liam in Cosmopolitan's December 2013 issue: "This is the best time of my life. I'm not going to look back on it and be like, 'I wish I hadn't been dwelling over a breakup,' you know? Because that's not what God wants my life to be about right now."
July 2014: Liam reportedly tells friends while vacationing in Italy that he and Miley will "always be best friends."
October 2014: When asked about Miley in a NYLON interview, Liam says, "There's not much to say."
November 2014: Piley (Miley and Patrick Schwarzenegger) is born.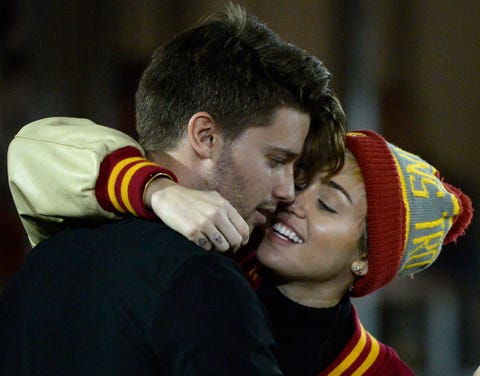 December 2014: Liam's bro Chris takes a dig at Miley, maybe.
March 2015: Patrick is spotted canoodling with someone who is not Miley while on ~spring break~.
April 2015: Miley and Patrick break up.
July 2015: Miley and Stella Maxwell ride "dinosaurs" and everyone thinks they're dating. Miley tells Elle UK one month later that she is pansexual and not in a relationship.
October 2015: Liam tells Men's Fitness that being with Miley was "an important part of my life," adding "You fall in love with who you fall in love with; you can never choose." Miley sports a TMNT onesie that looks very similar to the one Liam wore more than one year ago.
https://www.instagram.com/p/r50SuSn2jM/
Liam nominates woodyharrelson, joshhutchinson and mattniven.
A post shared by hemsworthluke (@hemsworthluke) on
November 2015: Miley helps Liam adopt a new best friend. Say hello to Dora the Explorer. Really.
https://www.instagram.com/p/-LOdBWQxRA/
New "gigantic" rescue pup! Dora the Explorer. #rescuedog!
A post shared by Liam Hemsworth (@liamhemsworth) on
January 2016: Miley pops up Down Under and also on Instagram accounts belonging to friends of the Hemsworths.
https://www.instagram.com/p/BAE9XHmKh08/
Liam and Miley😱😱 #liamhemsworth #mileycyrus #miam
A post shared by Jennifer Shrader Lawrence (@jlawodair) on
https://www.instagram.com/p/BAHOFO0ppXQ/
Me encanta la gente con la que me puedo volver loca./ I love people I can be crazy with!! 😍👌💋💜 @mileycyrus @martamilans @gisellamarengo #michele #samhemsworth @fallsfestival #bestfriends #fun #music #festival #falls
A post shared by Elsa Pataky (@elsapatakyconfidential) on
https://www.instagram.com/p/BAHeNIEvyyL/
Nothing like a girly shopping mission when you're on vaycay ~ especially when it's festival-prep 😜✔️ #spellfestivalstyle
A post shared by S P E L L (@spell) on
Miley wears what appears to be her engagement ring, the same Neil Lane ring from Liam, on ~that finger~. Photographers catch Miley and a moving truck at Liam's house. People sources say Miley "seems ecstatic" about the reunion.
Days later, a source confirms to People that Miley and Liam are engaged again and that the singer is "beyond happy" to be back together with her boo.
April 2016: Miley and Liam are seen in public together for the first time since getting engaged again, first in Hollywood getting lunch at vegan hotspot Gracias Madre, then in Byron Bay in Australia.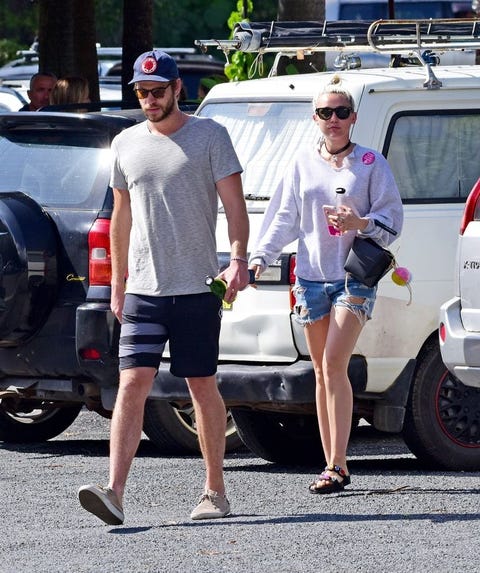 May 2016: Miley and Liam's sister-in-law Elsa Pataky (Chris's wife) get matching wave tattoos in Australia. Professional surfer Kelly Slater and his girlfriend Kalani Miller also get inked with the same design, according to this Instagram from tattoo artist Lauren Winzer.
https://www.instagram.com/p/BE1BWa2yQjt/
Stoked to do these little matching custom waves @kellyslater drew up for @mileycyrus @kalanimiller @elsapatakyconfidential @aprilmun 🏄🏽💖👼🏼🌈
A post shared by Lauren Winzer (@laurenwinzer) on
That same weekend, Miley and Liam attend a wedding together (someone else's, not theirs). She also performs an acoustic set for the newlyweds and at one point can be heard saying, "This song I about the person that I love, so now it works for you guys."
May 2016: In an interview with GQ, Liam gets candid about his relationship with Miley, noting that their 2013 split was difficult on him. "But at the time we were going in different directions and it's just what needed to happen. We were both super young and it was a good decision at the time—we both needed that." Of his currently relationship status, he offers this: "People will figure it out, they already have… They're not dumb." Nope.
June 2016: Miley takes a mirror selfie while wearing a jersey with the name "Hemsworth" on the back.
July 2016: Miley pays a visit to tattoo artist Dr. Woo to add a teeny-tiny drawing of Vegemite to her arm. Vegemite is Liam's favorite condiment.
https://www.instagram.com/p/BHp4xBHDJeq/
@mileycyrus don't play when it comes to #vegemite 🍴 #halfneedle
A post shared by Doctor Woo (@_dr_woo_) on
One week later, Miley makes a casual appearance on Liam's Instagram feed, along with this cute little muffin.
https://www.instagram.com/p/BIAr2HPDjPj/
Just another day at the office
A post shared by Liam Hemsworth (@liamhemsworth) on
Liam also makes a casual appearance on Miley's Insta while wearing a shirt from her Happy Hippie Foundation. OK, it's not that casual, he's clearly snuggling with Dora the pup instead of Miley and that doggo looks guilty.
Before the end of the month, Miley wears a different ring — a wedding band? A new promise ring? A mood ring? — on her ring finger, causing everyone to freak out three times over.
August 2016: Liam sings Justin Bieber's "Love Yourself" while in a car with Miley, causing fans to completely lose it because it's basically the scene from The Last Song. While Liam's face isn't shown in Miley's Insta video, she credits him with "BGVs" (background vocals) in the caption, along with a nod to Barbie Da Beagle.
September 2016: Liam posts a #TBT of him and Miley on the set of The Last Song. Look how young! And look, abs.
https://www.instagram.com/p/BKGWWdXDq46/
Throwing it WAY back… what a 'blur.' #TBT
A post shared by Liam Hemsworth (@liamhemsworth) on
October 2016: Miley finally confirms that she and Liam are engaged during an interview with Ellen DeGeneres.
November 2016: Miley and Liam step out for a rare public outing in Los Angeles, hitting up Vijat Mohindra's first solo photography exhibition at the Museum at Retail Space Gallery. The photos are too much.
Liam gives his lady a shout-out on her birthday and yes, he wrapped that present all by himself.
https://www.instagram.com/p/BNKQ7T9DjcM/
Happiest birthday to my favorite little angel!
A post shared by Liam Hemsworth (@liamhemsworth) on
December 2016: Miley and Liam kick off the holidays with many, many sweet snuggly photos together.
https://www.instagram.com/p/BOY1NYfDUcp/
Happy birthday Jesus
A post shared by Liam Hemsworth (@liamhemsworth) on
January 2017: Miley shares some cute photos from her New Year's with Liam and their families. She calls him "hot," because it's true.
Miley gives Liam a birthday shout-out on Instagram, calling him her "favorite being." Heart. Full.
February 2017: Miley kicks off Valentine's Day 2017 with a throwback to a 2015 photo of her at the AmfAR gala. But there's a twist: She's twinning with Liam, who is also "wearing" the dress.
IRL, the couple spend V-Day in the great outdoors with their pups Tani and Dora.
https://www.instagram.com/p/BQhHKtmFt57/
Happy valentines 🌹
A post shared by Liam Hemsworth (@liamhemsworth) on
May 2017: Miley announces in an interview with Billboard that she will release a new single called "Malibu," which is a love song about Liam. She says she wrote it while riding an Uber to the set of The Voice and that she decided to make it about Liam because she wanted to take back the narrative of her relationship, which has been in the spotlight for years. "They're going to talk about me if I come out of a restaurant with Liam. So why not put the power back in my relationship and say, 'This is how I feel'?" She says they broke up in 2013 because she was going through a major life change. "And changing with someone else not changing like that is too hard. Suddenly you're like, 'I don't recognize you anymore.'" She says they had to "refall for each other" when they got back together.
For the cover art for "Malibu," Miley enlists Liam. The result is beautiful. And yes, that's her engagement ring.
The song is as beautiful as their relationship, with Miley singing about how Liam saved her and how they are embarking on something new. It's so sweet it hurts.
Miley performs "Malibu" for the first time on TV at the 2017 Billboard Music Awards and is in tears by the end of the song. (Note: this is a stripped down country version of the song and it's very pretty).
July 2017: Liam calls Miley his "little angel" in a sweet black-and-white Instagram.
https://www.instagram.com/p/BWWolfGFMsR/
My little angel and I.
A post shared by Liam Hemsworth (@liamhemsworth) on
Miley responds by re-posting the Insta but not before questioning Liam's choice of photo. These two 😍.
September 2017: In an interview with The Sun on Sunday (via The Daily Mail), Miley says she has no wedding plans for now. "I don't envision marriage. I'm 24. I hope I get to live a little bit more," she tells the paper. "I have too much living to do [before I get married]." She continued, "Three years ago, if you'd asked me if I'd be here, this happy with this man, I'd have been stunned. I'm just riding this out. In some relationships, you lose yourself by being with someone else. Actually, it made me find myself more. I have no idea what the next three years will bring, but if it's possible to get even happier, I'll take it."
In the same interview, Miley revealed that she and Liam maintained a private friendship during their time apart. "I didn't know [we'd get back together]. I'm so crazy I have no idea. But I had something in my heart, it never felt like it was really over. We kept a great friendship really private. It's good for people to have that space to grow individually. Otherwise when you're with someone from 16 until 24, you grow into the same person."
https://www.instagram.com/p/BY7U_ASHd4x/
Life is way cooler in cartoon.
A post shared by Liam Hemsworth (@liamhemsworth) on
To celebrate Miley's Younger Now album release on Sept. 29, Liam shares this sweet Instagram post, writing, "Check out this little hotties [sic] new album! She's got a bright future ahead 😉 Get it while it's hot!"
https://www.instagram.com/p/BZoYrZun_XQ/
Check out this little hotties new album! She's got a bright future ahead 😉 Get it while it's hot! #youngernow
A post shared by Liam Hemsworth (@liamhemsworth) on
The album contains several songs that make reference to Liam, including "Malibu," "Week Without You," and "She's Not Him," which is believed to be about Miley's brief romance with model Stella Maxwell during her time apart from Liam in 2015.
October 2017: In an interview with Howard Stern, Miley sheds more light on why she and Liam broke up in 2013. "I had to [end it]. I don't like when relationships are two halves trying to make a whole… So, I don't think that I have that co-dependency. I think people that break up and get back together, that's awesome. You get time to be yourself. You get time to grow up. I think if you're growing up attached to another person, you never really get solid as your own being."
Miley and Liam make their first joint red carpet appearance for the first time in four years for the Hollywood premiere of Thor: Ragnarok, starring Liam's brother Chris. The couple is drop dead gorgeous.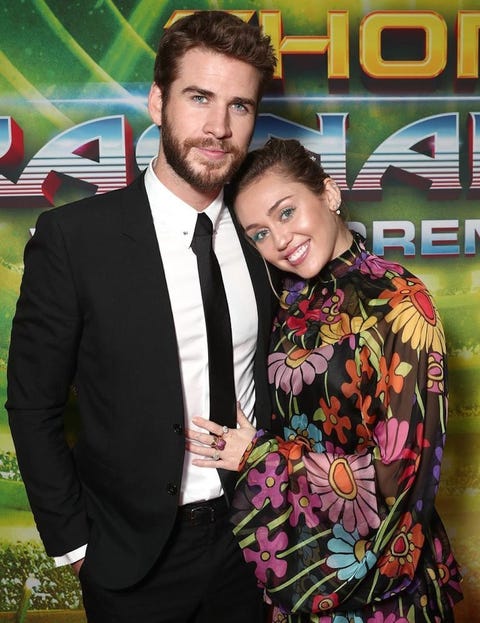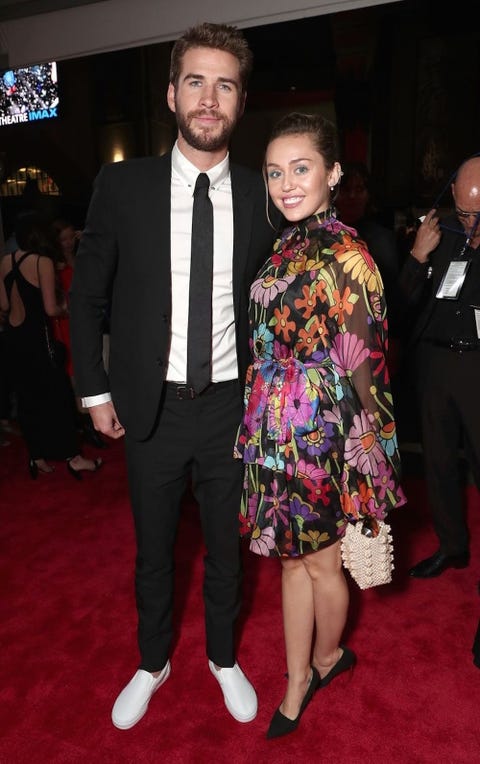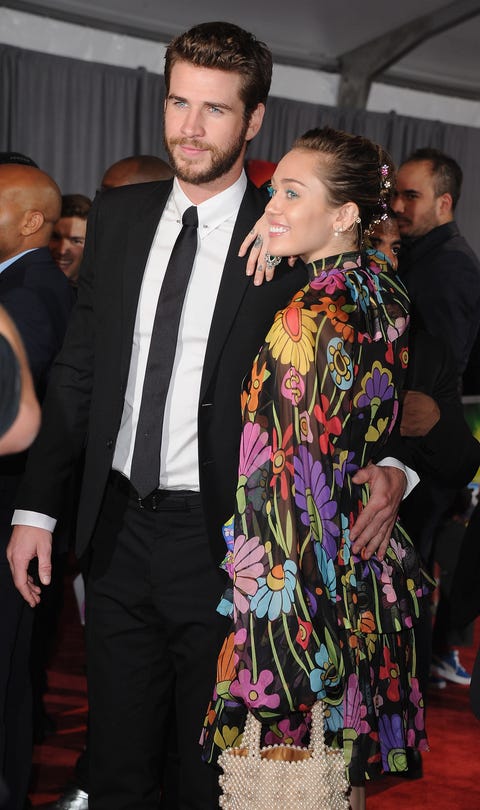 November 2017: Liam makes a cameo on Saturday Night Live. Can you guess who the musical guest was?
And here's a screenshot of Liam's Price Is Right sketch, courtesy of his Insta:
https://www.instagram.com/p/BbKiZi_HfYF/
A picture tells a thousand words.
A post shared by Liam Hemsworth (@liamhemsworth) on
Over Thanksgiving weekend, Miley sparks pregnancy rumors after sharing a photo of herself wearing an oversized gray shirt. Naturally, the photo, which included the hashtag #VeganTurkeyBaby, sends fans into a frenzy.
Before the end of the day, Miley responds to the pregnancy speculations on Instagram Stories, writing "Not pregnant just eating a shit ton of tofurkey. Rude!!!!"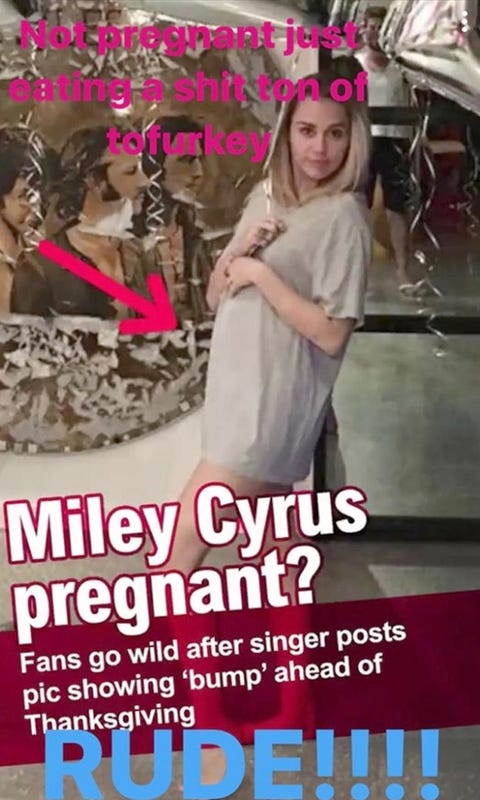 Ahead of her 25th birthday, Miley shares a photo of her birthday gift from Liam: a rainbow necklace of his nickname for her, Lili.
And before the end of the month, Liam posts this photo of his "Christmas angel" Miley.
https://www.instagram.com/p/Bb_Ub4YnxWK/
Christmas angel.
A post shared by Liam Hemsworth (@liamhemsworth) on
January 2018: Miley and Liam jet to Australia ahead of Liam's 28th birthday. Here they are leaving a restaurant on the Gold Coast looking sun-kissed and in love.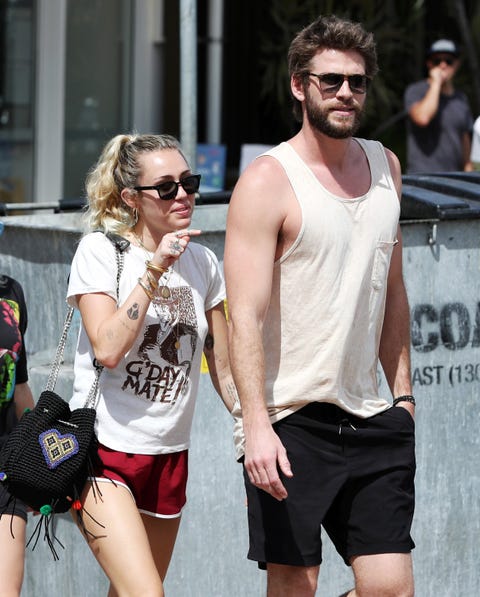 On Liam's actual birthday, Miley shares this collage on Instagram:
February 2018: Miley wishes her Valentine, Liam, a happy Valentine's Day on Twitter with an outtake from her shoot with Converse and photographer Ellen von Unwerth. Note that Miley is holding a heart shaped cutout of "Lili," Liam's nickname for her.
Happy Vday to my Val @LiamHemsworth pic.twitter.com/KYjCuJld1z
March 2018: Miley and Liam make a rare red carpet appearance together at the 90th Academy Awards, first at Elton John's annual AIDS Foundation viewing party and later at the Vanity Fair after party. They look divine.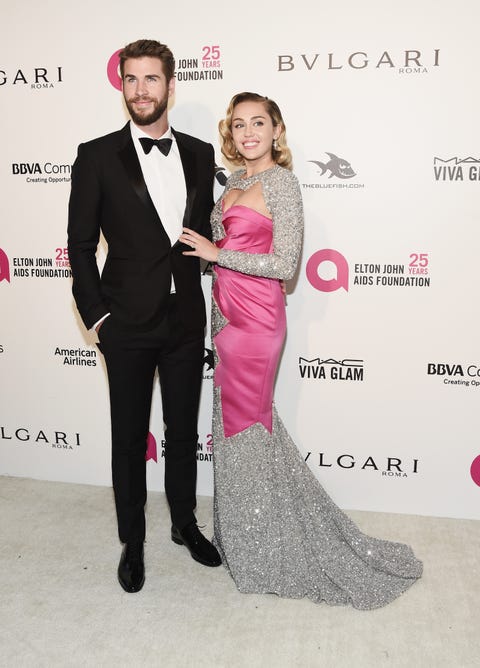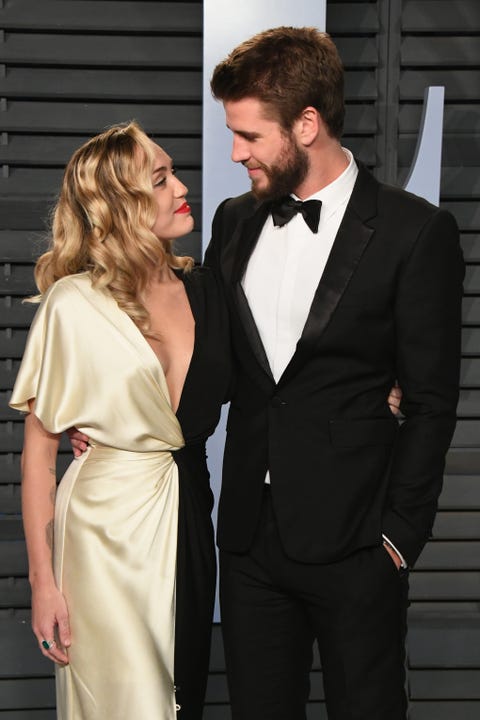 https://www.instagram.com/p/Bf9TsHqDph4/
@LiamHemsworth and @MileyCyrus inside the 2018 #VFOscars Instagram portrait studio. Keep tabs on more exclusive portraits at the link in bio. Photograph by @MarkSeliger.
A post shared by Vanity Fair (@vanityfair) on
April 2018: Road trip! Miley posted this video of herself jamming in the car, with Liam behind the wheel. In true annoyingly adorable boyfriend fashion, Liam plays a practical joke while Miley's busy snapping the moment.
I fucking hate when he does this shit pic.twitter.com/kpmcHnW4Cz
May 2018: The couple pay a visit to Las Vegas to see Sir Elton John rock it out at Caesar's Palace.
Two surprise and very special guests at Elton's final @CaesarsPalace show last night! @MileyCyrus @LiamHemsworth #LasVegas pic.twitter.com/bNPEtyH8Cw
June 2018: The two are spotted walking in the streets of Los Angeles—Miley with green juice in hand. All seems right in the world.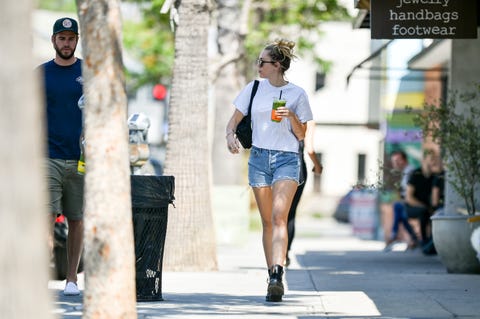 July 2018: AND THEN IT HAPPENS. For reasons unknown, Miley Cyrus deletes ALL HER PHOTOS on Instagram, including those with Liam as well as her profile photo. Naturally, rumors circulate that the two have split.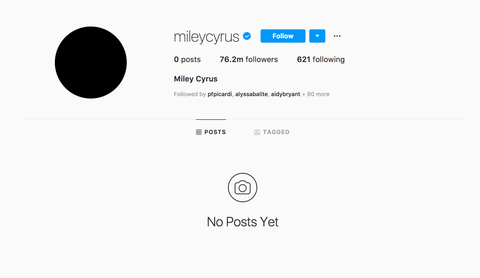 Meanwhile, Liam is spotted in New York City, filming for Isn't It Romantic.
https://www.instagram.com/p/BlQtGc8HVb7/
Had the best time filming with this bunch! A truly great group of people. So many laughs. Can't wait for everyone to see it next year on valentines weekend! @isntitromanticmovie
A post shared by Liam Hemsworth (@liamhemsworth) on
Ultimately, the couple squash break-up rumors with yet another road trip prank video à la Liam's Instagram Stories.
August, 2018: Liam posts a rare photo of Miley to his IG, confirming that everything's still peachy-keen in their relationship.
https://www.instagram.com/p/BnBvy9bH3iY/
Strolls with my girls.
A post shared by Liam Hemsworth (@liamhemsworth) on
November, 2018: Liam and Miley's home burns down in the Malibu fires. All that remains is a sign that says "LOVE."
https://www.instagram.com/p/BqIJhnMHnd4/
It's been a heartbreaking few days. This is what's left of my house. Love. Many people in Malibu and surrounding areas in California have lost their homes also and my heart goes out to everyone who was affected by these fires. I spent the day in Malibu yesterday and it was amazing to see the community pulling together to help each other out in any way they can. Malibu is a strong community and this event is only going to make it stronger. Thankful for the all the great local guys that helped keep smaller fires out around my property. I love u guys. I love you Malibu. Thank you to all the hero firefighters around California. It's going to be a journey to rebuild. Stay strong all. To help/donate visit @malibufoundation and @happyhippiefdn
A post shared by Liam Hemsworth (@liamhemsworth) on
Later in the month, Liam wishes Miley a Happy Birthday on Instagram, saying she's "more precious than ever."
https://www.instagram.com/p/Bqiv6O2HhJc/
Happy birthday to my sweet girl. You're more precious than ever. So thankful to have you in my life. ❤️
A post shared by Liam Hemsworth (@liamhemsworth) on
December, 2018: Miley goes onto the Howard Stern Show and reveals that Liam single-handedly saved their four horses, two pigs, seven dogs, and three cats from the Malibu fires. And it earned him some hot sex. "He got a lot of action for saving the animals…Yeah, he got a lot of action," she says. "We had to make sure he knew I was very, very grateful."
Also December, 2018: Miley confirms that Liam Hemsworth is the whole, um, package by commenting on a meme claiming he has "good dick game, empathy, a height above 5'9, no hoes, and common sense."
https://www.instagram.com/p/BrghS4ylRxg/
As we suspected, @liamhemsworth. #CommentsByCelebs
A post shared by Comments By Celebs (@commentsbycelebs) on
ALSO December, 2018: Miley and Liam are married! The couple spend Christmas Eve-Eve with friends and family, and not only does Miley wear a white dress….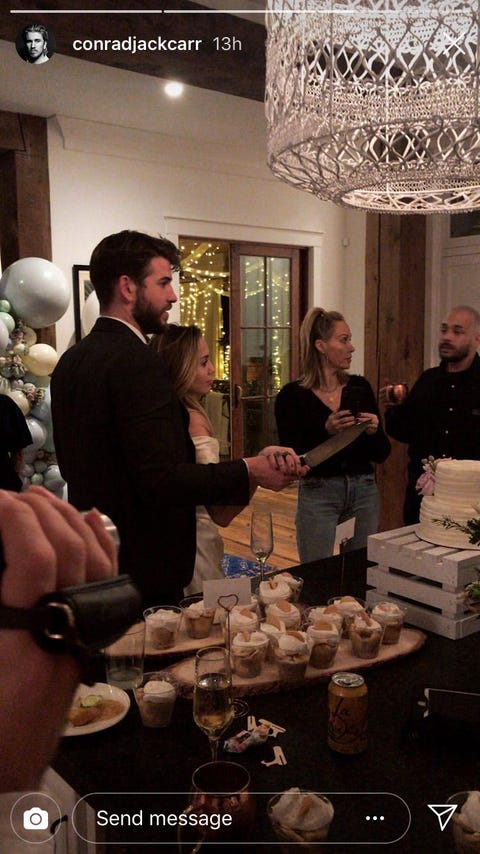 But there are also some pretty telling Mr. and Mrs. balloons…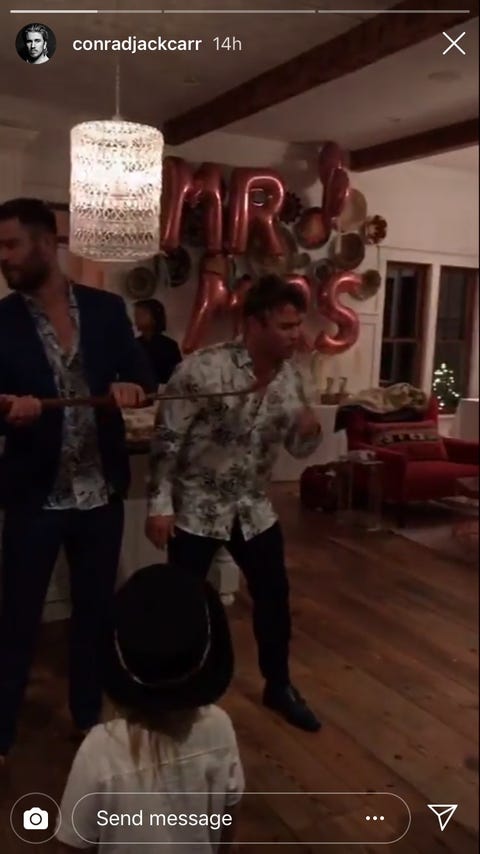 January 14, 2019: Miley Instagram'd the cutest message to her new husband (!) for his birthday, and it is LONG and FANTASTIC.
"L, HBD to my #1 … When we met, you were 19, Today you are 29… I thought I could share some of my favorite things about my favorite dude in honor of this very special day. The way you look at me, the way you look at our dogs, our pigs, our horses, our cats, our fish. The way you look at your family … your friends … at strangers … at life. The way you look at the ocean and the way you always take your time. The way you go outside when I ask 'what's the weather like?' instead of checking your phone…"
"The look on your face when you receive good news and how you look AT the bad news. I love how you always try things your way, but are never to[o] proud to ask for help. (Yes, I've noticed and taken note, I'm a work in progress). The way you paint, the colors you choose. I love your dirty socks on the floor cause that means YOU'RE HOME."
"I love when you introduce me to a new band, so when you're away I can listen, and it feels like you're here. I love watching The Sandlot with you. I love laying in bed late at night looking for new recipes, only going to sleep so we can wake up and make breakfast together having a hot cup of coffee (almost as hot as you are) I love those little lines around your eyes when you laugh or look into the sun… I love the way we speak in our own language. Sometimes with just a look."
"I love laying on the couch eating Chinese when we're hung over from the night before. I love going to a random party and remembering basically everyone is fake AF out here and how lucky I am to share a life with someone so REAL. I love the way you always listen & the way that you care… (Even when it's about RuPaul's Drag Race.)"
"I love having a teeth brushin' partner & when I'm lazy how you'll comb my hair. I even lose when you shrink my favorite t-shirt in the dryer — because having a boyfriend (oh em gee I almost forgot you're my friggen husband now) that does laundry is pretty much the best thing ever. I love taking turns and sharing with you. I love taking long drives, sometimes going nowhere. I love how you'll sit and listen to me pluck out a new tune on the guitar for hours … I love the way you mumble out loud when you read a new script or book. I love how you learn and grow. I love writing songs about you on the piano. I love how you let ME be ME."
https://www.instagram.com/p/BsmgIB6BQwg/
HBD 2 Da Hubz
A post shared by Miley Cyrus (@mileycyrus) on
February 14, 2019: Miley posted an extremely NSFW Valentine's Day message for Liam, which was peak "Miley bein' Miley."
[email protected] love you pic.twitter.com/Bmy0qFhHzX
May 4, 2019: Liam reveals that he wants "maybe 20 kids" with Miley, which is a LOT, my dude. He told GQ Australia that he'd like to become a parent "one day."
"Once we don't have so many dogs," he said. "You couldn't bring a baby into our house right now. But one day, we'll know when it's right. But right now? Not for the time being."
May 6, 2019: The couple hits the Met Gala red carpet, looking extra sparkly.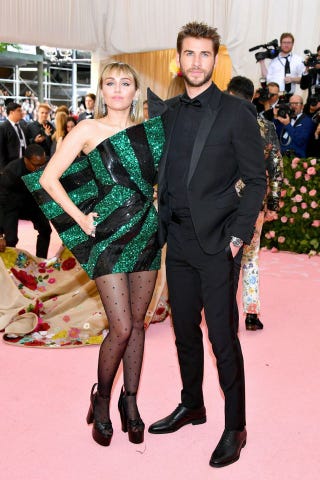 July 11, 2019: Miley admits in an interview with Elle that she dislikes being called a "wife."
"Do people really think that I'm at home in a fucking apron cooking dinner? I'm in a hetero relationship, but I still am very sexually attracted to women," she said. "I made a partner decision. This is the person I feel has my back the most. I definitely don't fit into a stereotypical wife role. I don't even like that word."
Early August 10, 2019: Breakup rumors swirl around the couple after Miley posts a vacation Instagram, sans wedding ring.
https://www.instagram.com/p/B0_HIY1pZo8/
Mute me if you don't want SPAMMED
A post shared by Miley Cyrus (@mileycyrus) on
Late August 10, 2019: Miley and Liam break up officially. 😢 Her rep confirms to People that the two have parted ways after getting married in December.
Here's what the rep's statement said:
Liam and Miley still haven't said anything about the breakup explicitly on social media yet.
Source: Read Full Article