The 'Wild 'n Out' model shares the heartbreaking post in memory of her 5-month-old son Zen, who passed away after suffering Hydrocephalus, a form of brain cancer.
AceShowbiz –Alyssa Scott has shared one of her latest memories of her late son. Hours after Nick Cannon broke the devastating news of his son Zen's death, the model posted a heartbreaking video of their 5-month-old child.
In the clip shared on her Instagram Story on Tuesday, December 7, baby Zen was wearing tan corduroy overalls and a T-shirt with cartoon animals. The baby boy was lying flat on his back as Alyssa asked her son off-camera, "Hi, can you say, 'Good morning, Daddy?' Can you say, 'I love you?' "
After Zen cooed, Alyssa told her son that his dad "loves you too." Zen then smiled and waved in the video that was presumably taken when he was ailing.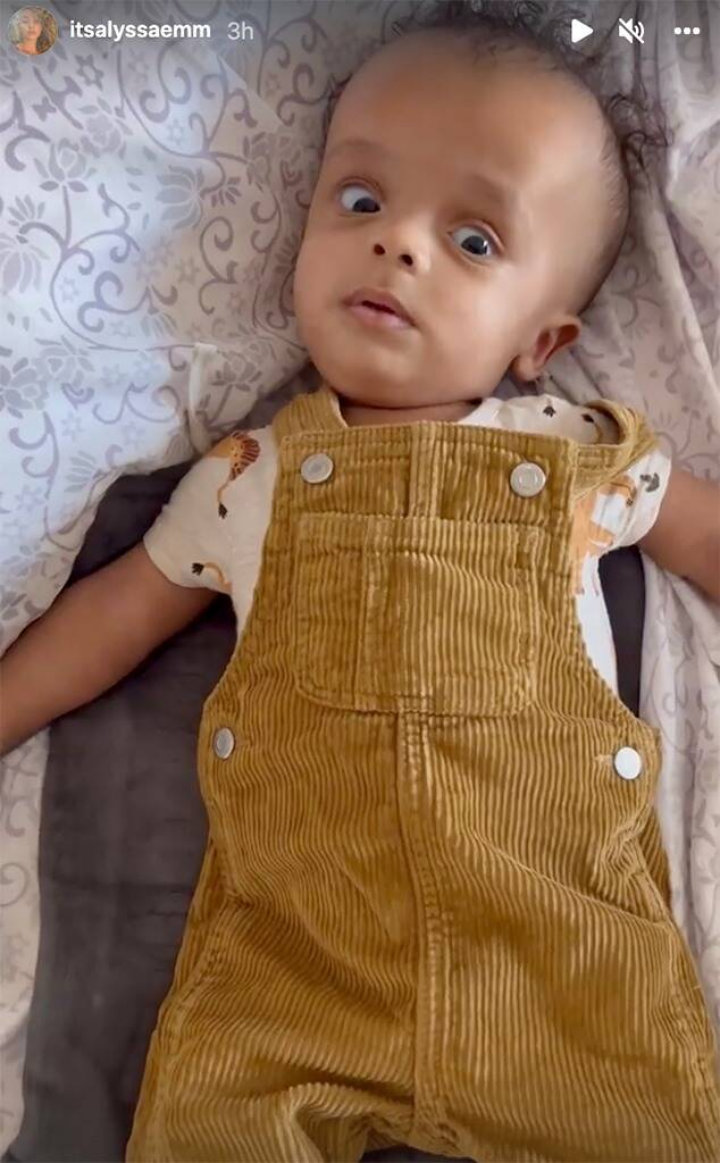 Alyssa Scott shared a video of her late son with Nick Cannon, Zen.
Earlier that day, Nick announced the sad news on "The Nick Cannon Show" that Zen had passed away after suffering Hydrocephalus, which he described as a "pretty much a malignant, midline brain tumor." He said they found out about his condition when the baby was 2 months old as he developed an "interesting breathing" pattern.
They took the baby to the doctor to get his "sinus checked out," but "by the time we found out that he had another condition. And I think it was called, if I'm not mistaken, fluid that was building up in his head, and that was the cause," he recalled. "His head was starting to get big. When we found out it was more, they called it a malignant tumor in his head. Immediately, we had to have surgery. Brain surgery."
However, the tumor quickly grew in his head and things took a turn for the worse on Thanksgiving. "The Masked Singer" host said Zen died after he and Alyssa took the baby to the ocean on Sunday, December 5 and he held his son "for the last time."
"You can't heal until you feel," he opened up about his grief, dedicating the episode to his late son. He also said he sought professional help to help him cope with the heartbreaking loss, "It's tough. And I have my therapist here, who's been helping us through it."
Zen was Nick's youngest child and the only child he shared with Alyssa. He is also a father to 10-year-old twins Monroe and Moroccan whom he shared with ex-wife Mariah Carey, 4-year-old son Golden and 11-month-old daughter Powerful Queen with model Brittany Bell, and twins Zion and Zillion with DJ Abby De La Rosa.
Source: Read Full Article