Looks like Prince William is doing a ton of planning for his father King Charles' upcoming coronation in 2023. The Telegraph reports that Wills is taking an "active role" in organizing the event, and apparently "archaic," "feudal," and "imperial" elements will be dropped from the ceremony. Love to hear it!
William will join the King's official committee to help set the tone for the coronation, but TBH "Operation Golden Orb" (the not-at-all extra nickname for this event) has been in the works for literal years. Either way, The Telegraph says William is "taking a keen interest in the ceremony and how it reflects modern Britain" and that he and Kate Middleton are likely to have an active role.
So….what about Prince Harry? Per The Telegraph, there is "less clarity over the King's younger son" when it comes to planning the coronation. And now is probably a good time to bring up the fact that this is all going down on May 6, which happens to be King Charles' grandson Archie's birthday.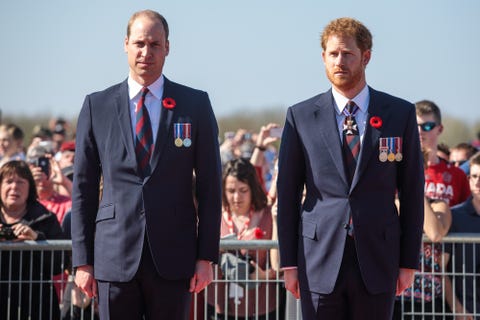 It's unclear if Meghan Markle and Prince Harry will even attend the coronation, but royal reporter Katie Nicholl previously said the fact that it's on Archie's birthday isn't a snub.
"Well, having the coronation on Archie's birthday is definitely not a snub," Nicholl told Entertainment Tonight. "I think it's very much a happy coincidence. Obviously, a huge amount of planning has to go into an important moment in history, such as a coronation, and the royal calendar is full of anniversaries and birthdays, so I think this is absolutely one of those occasions where it's a coincidence and hopefully a happy coincidence."
Kay!
Source: Read Full Article