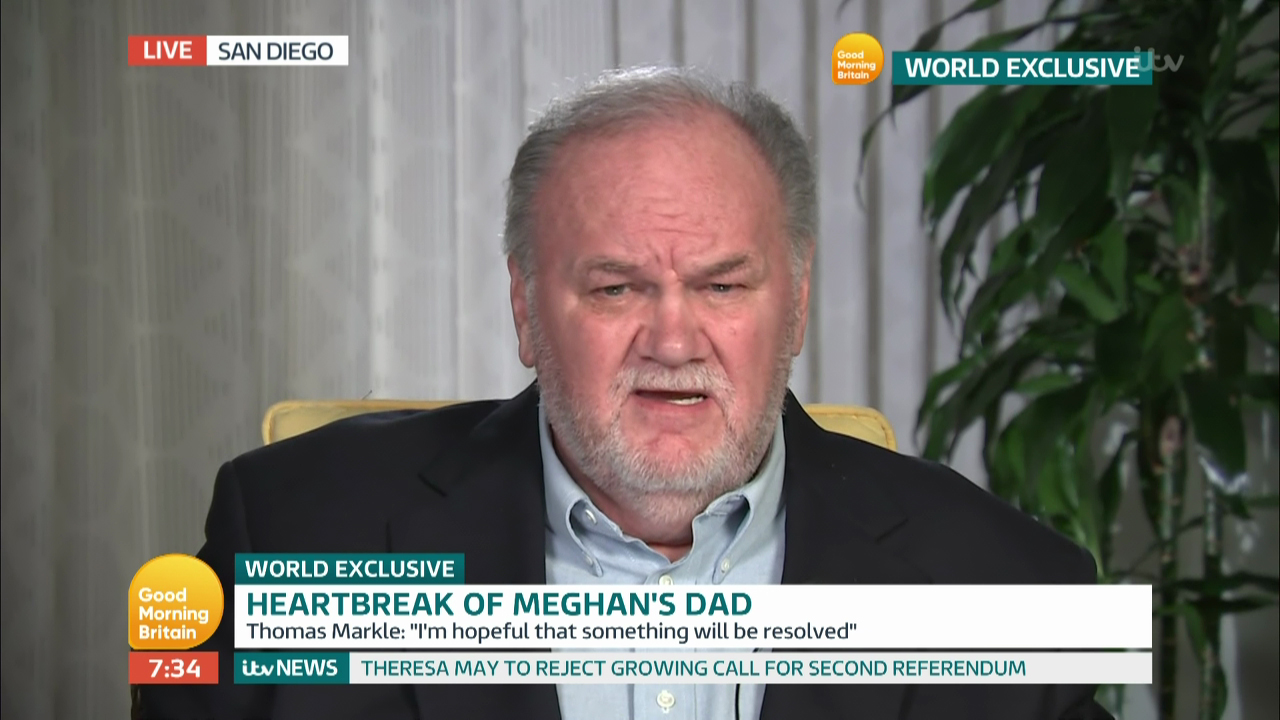 As we discussed, the White Markles appeared on an Australian interview show on Sunday. I only watched the trailer, which was full of Thomas Markle, Samantha Markle and the other one (Tom Jr, I guess) all trying desperately to cling to relevancy and recite whatever unhinged talking points they have been given by someone. Toxic Thomas Markle's performances are always the most infuriating – no one can keep up with all of the lies he tells and no one interviewing him ever calls him out on just how badly he's always misrepresented himself and Meghan. Well, the British newspapers have been lapping up the Aussie coverage, even though they clearly don't want to pay for these "exclusives" anymore. Well, Toxic Tom was full of menacing threats in this interview. Some lowlights:
Mr Markle, who suffered a debilitating stroke last May, said his daughter had not called him in four years. "If she doesn't turn up for a stroke, if that doesn't move her, what would?" he said.

In his memoir, Spare, the Duke of Sussex said that Meghan was "mourning the loss of her father". But Mr Markle told Australia's Channel 7 Spotlight programme: "She killed me and then mourned me." He added: "I refuse to be buried by her."

The family released several videos of Meghan, 41, from her childhood, showing her variously swinging a baseball bat, jumping in the snow, and fishing by a lake. Mr Markle admitted that he occasionally watched the videos.

"She loved me, I was her hero, and suddenly I was thrown out," he added. "She's got to ask herself this every day 'why am I doing this to my father?' Is it worth dumping me for the rest of my life? Is it worth denying me my grandchildren? Is it worth all of that! Is it worth getting rid of her father?"

He said he regretted posing for paparazzi pictures before the Duke and Duchess's wedding and also for leaking part of a letter Meghan had sent him to a newspaper. He did so after five of Meghan's friends spoke to People magazine, providing the first public reference to the letter. Meghan sued Associated Newspapers over the publication of five articles that reproduced extracts of the handwritten missive.

Mr Markle said in an attempt to explain his actions: "People magazine were coming out with it and Meghan had shared it with six other people."

He added of his estrangement from his daughter: "It's just very sad from a father's perspective. It's a huge disappointment and it's sad every day." He said he would "love" to meet his grandchildren, Prince Archie, three, and Princess Lilibet, one, adding: "They're gonna have my nose, they're gonna have my eyes."
[From The Telegraph]
"Is it worth dumping me for the rest of my life? Is it worth denying me my grandchildren?" Yes. It's absolutely worth it. Every time he gets paid to open his mouth, I think about how Meghan made the right decision to completely cut off contact with him in 2018. Despite his lies for more than a year, Meghan did contact him after he sold her out and faked a heart attack – she wrote him a letter, explaining what he needed to do. He then sold the letter and continued to act as if he owns her and everything about her. These people are grotesque and despicable. The only silver lining here is that this TV special apparently bombed.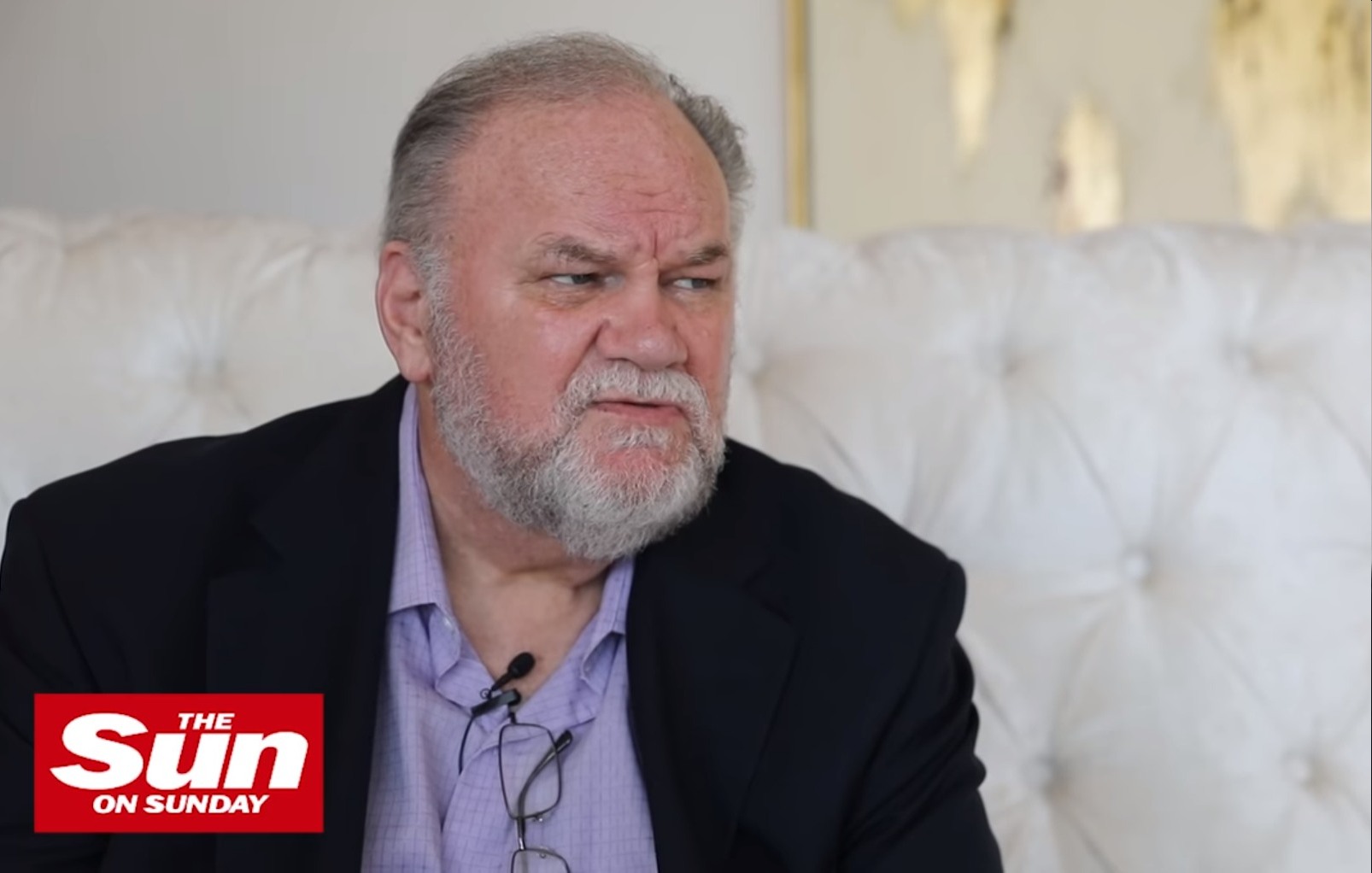 Photos courtesy of WENN, screencap from The Sun.
Source: Read Full Article