Shawn Mendes & Camila Cabello are more than comfortable with a little PDA!
The Señorita singer took yet another opportunity to show love for his lady when he pulled the former Fifth Harmony singer on stage and dedicated a song to her during his concert at the Barclays Center in Brooklyn, NY on Friday, August 23.
A fan in attendance at the show told Us Weekly things were going along smoothly when Camila suddenly appeared on stage with Shawn:
"Camila came out a little more than halfway through Shawn's concert at the back of the floor on a raised platform. When Shawn introduced his song Fallin' All in You, he ended with, 'This one is for my Mami!' and he pointed to Camila."
AWWW!
The source said Cabello was definitely feeling the public display of affection and at one point even got down on her knees to look into her lover's eyes as he sang to her! 
"She was with a male friend throwing her hands up in the air when he started playing. She was wearing one of his bracelets that was glowing as she was dancing. Halfway through the song, she got down on her knees and was looking lovingly at the stage and stayed there until the end when she jumped up and down and screamed and pointed. He was looking directly at her."
Sounds steamy! The songstress reportedly did not budge from her special spot on stage for the rest of the show, either.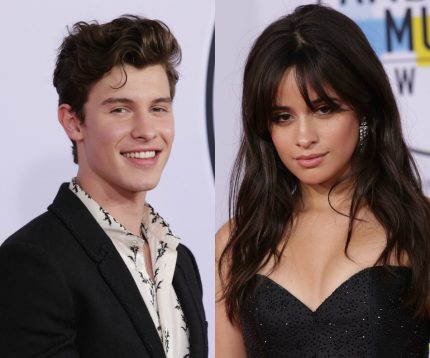 This all comes just days before the two are set to take the stage at the MTV VMAs at the Prudential Center in Newark, New Jersey on Monday, August 26. (Set your DVRs!)
We're almost certain they'll give us an encore of the lovey-dovey situation that took place in Brooklyn this week!
Innerstingly enough though, with all of the exciting and romantic things happening in her life, the Havana singer has been focusing on her mental health and staying grounded through it all.
The 22-year-old opened up about her love-hate relationship with social media and why she's spending less time online and enjoying more moments IRL. That same day of the concert, she took to Instagram and penned a lengthy message to fans, which you can read (below):
"Really wanted to send love to everyone on here – I don't go on social media that much cause it's not good for me, and I don't know how to not be affected by what people say on here so I just don't read it- but I am totally aware that I can use this platform to help people even in small ways! "So to anyone on here who is struggling, which we all do sometimes cause we're human!!! I super recommend taking five minutes out of your day to just breathe."
The starlet goes on to explain how meditation has truly helped her in recent weeks, adding:
"I've been doing this lately and it's helped me so much, I didn't understand meditation before, or the concept of just noticing your breath, but I've been doing it the past few months and I can feel the quality of my life improving – I used to live so much in my head, constantly trapped in my overthinking and being in my head as opposed to the present moment- and lately just going back to my breath and focusing on it puts me back in my body and back in the present and helps me so much. Take five minutes out of your day today to just inhale for 5 seconds through your nose, and exhale for 5 seconds through your mouth – and super focus on your breath and how it feels coming in and out of your nostrils."
Camila concluded her post with continued advice and lots of love for her followers, writing:
"Do it three times a day and whenever you feel yourself getting overwhelmed. I know lots of us on here are growing up and learning how to be human lol, and that can be intense and hard sometimes – I think some tools are really life-changing and help you know how to do that better, so I just thought I'd share something that's really helped me, and hopefully it helps you guys!!!! Anyway, LOVE YOU!!!! See you soon ????."
Thanks for the solid advice! We know you've got a long going on these days — but keep your head up, girl!
Thoughts, Perezcious readers?
Related Posts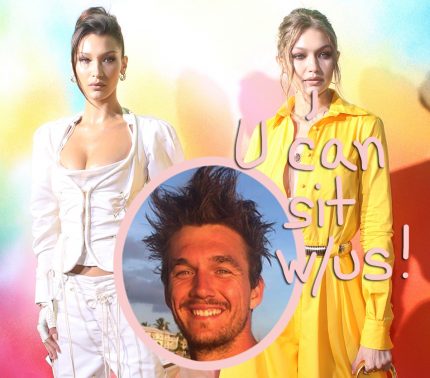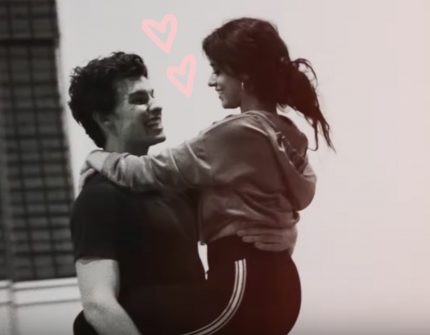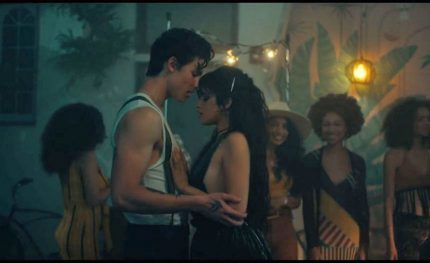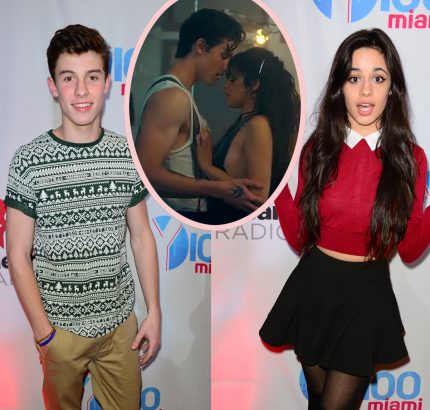 Source: Read Full Article