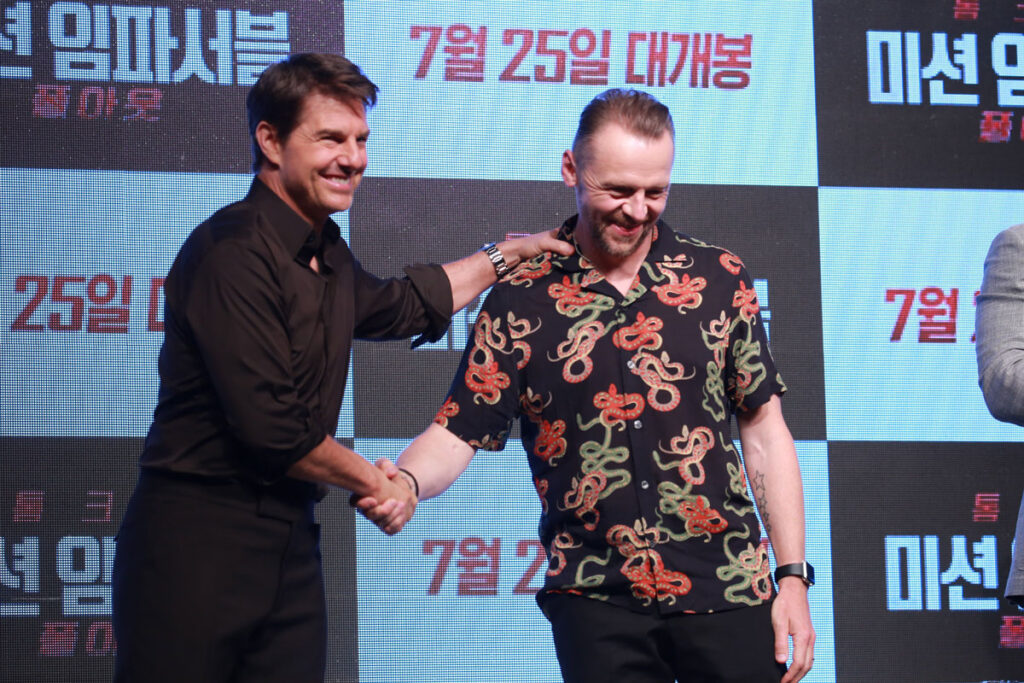 Simon Pegg has appeared in every Mission Impossible movie since MI 3. We can deduce from that alone that he and MI star Tom Cruise are tight. Because let's face it, if Tom didn't care for Simon, he would be written off. So it was interesting, to say the least, when Simon made some unflattering remarks about Tom to The Times. Simon was asked about his friendship with Tom. Simon said Tom likes him because he's frank with Tom and makes him laugh. He said they keep in touch, specifically through text. And then Simon said that once, after Simon had apologized for messing up, Tom told him not to do that. Simon clarified that Tom "maintains authority by never being to blame for anything."
Simon Pegg knows Tom Cruise's secret.

The actor has shared how his pal handles his mistakes, noting he isn't the type to apologize.

"If something goes wrong and it's his fault, he'll flatly deny it," Pegg told The Times. "And then if someone corrects him, instead of saying sorry, he'll just say, 'Yeah,' and wink at me."

Pegg, 52, says this is how Cruise "maintains his authority."

"I admitted f—ing up once, and he said—with a wry smile, I hasten to add—'Simon, don't do that.' He maintains his authority by never being to blame for anything," Pegg said.
Pegg's friendship with Cruise, 59, began in 2006 when they shot Mission: Impossible III together.
[From Entertainment Weekly via DListed]
Simon gave examples of how to not apologize "in a funny way" like "flatly deny it" or winking and smiling after being called out. That would drive me crazy. I'd store water balloons in my purse just to respond to every wink.
As you can imagine, these comments sent the Xenu satellites a-twirling. I'll admit that my first thought was the same as Michael K's at DListed about Brooke Shield telling us Tom had apologized to her in-person. And Simon does like to pull people's legs for the sake of a good story. So did Simon stand by his seemingly Tom-bashing comments? No, he did not. Simon's Times interview got him trending on Twitter almost immediately. When Simon found out, he filmed a short response in what looks like his lovely garden to set the record straight:
— Pegg News (@simonpegg) June 11, 2022
If you can't open the video what Simon said was:
Currently trending on Twitter for something I said in The Times interview about Tom Cruise never accepting responsibility for his mistakes, like it isn't just a fucking running joke that we have. Stop being so f-king literal
This is one of those cases where I think all things are true. I believe Simon and Tom are friends and that Simon does actually like Tom, probably very much. I think Tom absolutely imparted advice how to "maintain authority" and deflect when caught. I think Tom apologized to Brooke, because she is his equal and could (or did) make things difficult for him. Most of the people on a set could not make things difficult for him, those are the ones who get deflection, denial and winks instead. I'm sure Simon's comments are the extension of some kind of give-and-take the two share. I also feel people take things rather literally. However, I don't think Tom or his team like Simon and his 'joke' being shared publicly. So I suspect a phone call was placed to Simon with a casual but firm comment about how those headlines looked for Tom. Maybe one of Tom's texts that Simon gets so excited about. This was Simon's choice to deflect and deny (oh look, he's learning!), but he knew he could not ignore it. I also think Simon did not care for being roused from his peaceful weekend to have to address this.
But don't quote me, it's all just my theory. I don't take responsibility for anything I've said above *wink*
Embed from Getty Images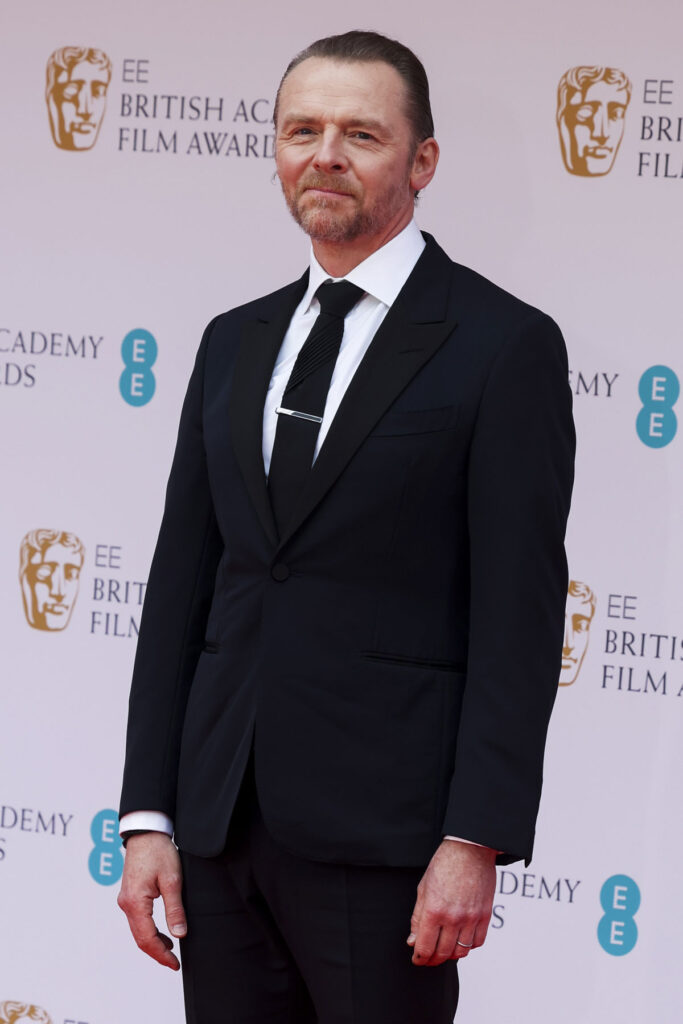 Photo credit: Avalon Red and Getty Images
Source: Read Full Article