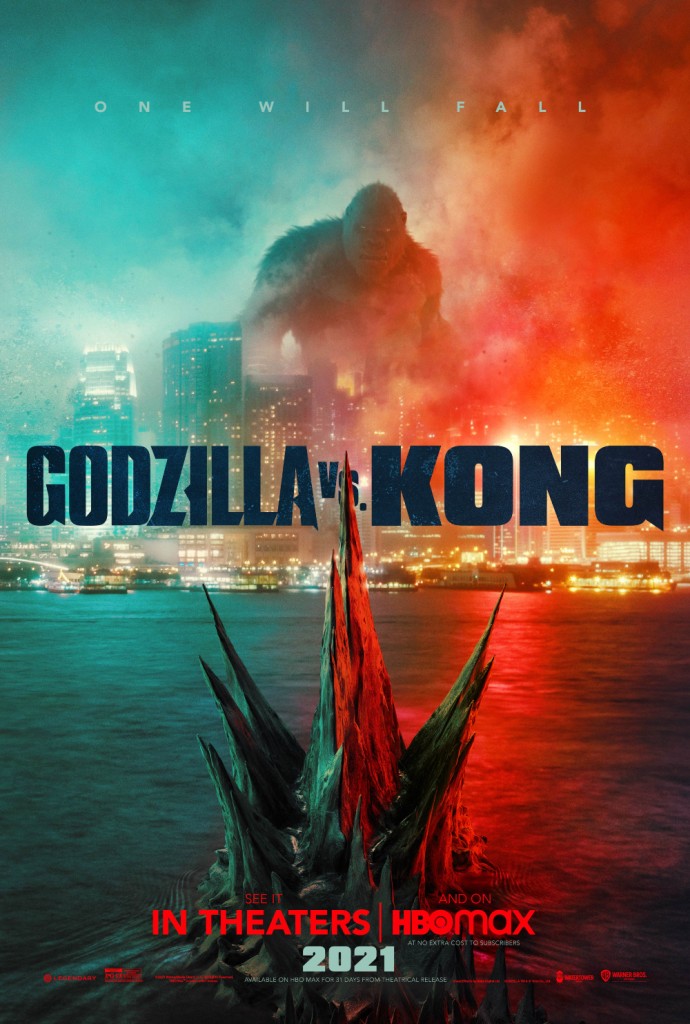 On Sunday, the internet was treated to what would become its new obsession, the trailer for Godzilla Vs. Kong starring Alexander Skarsgård, Millie Brown, Rebecca Hall, Brian Tyree Henry and, of course, King Kong and Godzilla. Did you get a chance to check it out? Here it is:
Obviously, there is just so much to love here. I don't watch many monster films, but I did watch Kong: Skull Island, because Tom Hiddleston can get me to watch just about anything. Above and beyond my Tom love, I really liked the film, so I appreciate that Kong looks to be a continuation of the complex character they introduced us to in that. I did not see Godzilla: King of the Monsters but reading a few articles is making me think maybe I should prior to seeing this film. The Godzilla vs Kong rivalry is almost as famous as the Giants vs. Dodgers (sorry, West Coast native). The lore has cropped up in mythology from cinema to comic books to cartoons. And I love when someone says, "Look, I want to take a giant lizard, and a giant ape, have them fight – probably in the ocean so we can blow up a boat – and I want it taken as serious as Shakespeare, okay?" and the response they get is, "Sure. But I'd like to add lasers." That's a good time right there.
Above the cast taking this dead seriously, this trailer just plain rocks! Godzilla is clearly a [email protected]$$. That first punch from Kong had me on my feet, not to mention when he throws Godzilla's laser breath back down his throat! And then there's the ominous question of, "Godzilla's out there hurting people, what we don't know is why?" why Zills? What's wrong, boo – who hurt you? And then the whole mythical giant monster war. They showed us the players in the post credit scene of Skull Island, will we get to see them all in Kong Vs. Zills? This movie did not come to play. It has t a great cast, it has a ton of stuff getting blown up – in the ocean, in the air, on land. It has mythical wars with dinosaurs and dragon-like creatures and little girls taming beasts in luscious, verdant surroundings. Once Skarsgård takes off his shirt, it will collect all the medals.
As for the other questions you didn't know you had, don't worry, sleuths are already on it. Like the fact that Kong grew over 200 feet between Skull Island and I assume Tokyo. Turns out, he was just a teen in Skull Island and hit a growth spurt. And I guess the movie will fill in the time gap between Skull Island and when this film picks up. And how he ended up chained to that ship. So much to know. Here's my concern: I fell madly in love with Kong after Skull Island (sorry Tom, we had a good run). If I go back and watch Godzilla: King of the Monsters, am I going to grow an affection for Zills? Will I become tortured watching my boys duke it out in the Pacific as those other idiots sit back and watch? I don't know if I can handle double monster love.
Godzilla vs. Kong streams on HBO Max starting March 26, which just happens to be my son's birthday. Who said 16 was too old for theme parties?
Twitter's reaction to the trailer:
— JCam7861 (@JCam7861) January 25, 2021
— Zamir Mohyedin (@zamirmohyedin) January 25, 2021
— Delacroix 👁️ Patreon from 2$😳 (@delacroix911) January 25, 2021
— Mana | ✨New✨ Monster Girlfriend comics @ gumroad!! (@Tsundernova) January 25, 2021
— ☾ WITCH ☾ (@RedPandarama) January 25, 2021
Photo credit: Warner Bros, YouTube and Twitter
Source: Read Full Article