If you choose to torture yourself week after week by tuning into The Masked Singer, you've probably found yourself wondering how much the judges get paid to do whatever it is they do on the show. I mean, on the one hand, they have to sit through sub-par performances by creatures only known as Grandpa Monster and Russian Doll. On the other hand, they seemingly just show up on set and make outlandish guesses that are NEVER grounded in reality about the celebrities lurking underneath the freaky costumes.
So let's take a closer look at one judge in particular: Jenny McCarthy. She's been on the Hollywood scene since the '90s, and now she's nothing short of a multi-millionaire. Here's an investigation into the Playboy model's net worth, including details on how much FOX pays her to be a judge on The Masked Singer.
https://www.instagram.com/p/CMhyfTQjoN0/?utm_source=ig_embed&utm_campaign=loading
A post shared by Jenny McCarthy (@jennymccarthy)
She's Made Bank Posing for Playboy Over the Years
McCarthy was 21 years old when she decided to audition for the legendary magazine—she was offered $20,000 to pose for the 1993 October centerfold. Apparently, Hugh Hefner liked her "wholesome" Catholic school-girl image so much (which was also the theme of the centerfold shoot), she won the Playmate of the Year crown in 1994, an honor that came with a $100,000 salary.
We don't know exactly how much McCarthy has earned from Playboy throughout her career, but it's no doubt been profitable. She's been on the cover six times, and posed for the mag seven. Her most recent cover was the July/August issue in 2012, when she was just a few months shy of 40.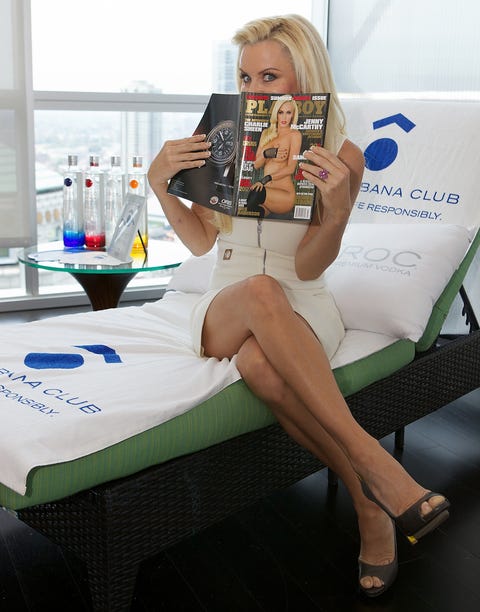 Masked Singer Isn't Jenny's First On-Screen Job, Duh
After Jenny McCarthy became a household name thanks to Playboy, she picked up lots of TV work. She first nabbed a hosting gig on Playboy TV, and then she signed a $500,000 deal with MTV to host the dating show Singled Out. Thus began her long-running, very lucrative career as a TV personality. In 1997, she launched The Jenny McCarthy Show on MTV. Later that year, NBC gave her a sitcom, Jenny. Both shows only lasted one season, but by then she was certified #rich and #famous.
She then set her sights on film, but her five main movies didn't do so hot (for example…Jenny wrote, produced, and starred in Dirty Love, a flop that won Razzie Awards for Worst Actress, Worst Screenplay, and Worst Picture in 2005). In 2010, she joined Ryan Seacrest and Whoopi Goldberg as a correspondent for Dick Clark's New Year's Rockin' Eve on ABC. Exact details on McCarthy's salary is unknown, but Seacrest reportedly earns a casual $1 million for the (one-night) special. McCarthy hosted each year for 10 years in a row, so you do the math.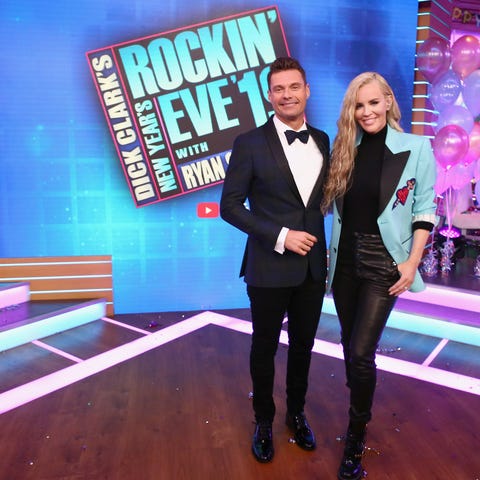 Her Controversial Views Have Also Earned Her Money
McCarthy made headlines in 2013 when she was appointed co-host of ABC's The View. Jenny's outspoken opinion about vaccines met severe backlash and she only lasted one season as host. She's now known as the face of the anti-vaccination movement. She's written multiple books on the subject, as well as books about her career and life journey, including Jen-X: Jenny McCarthy's Open Book and Bad Habits: Confessions of a Recovering Catholic. In total, she has six New York Times best-sellers to her name.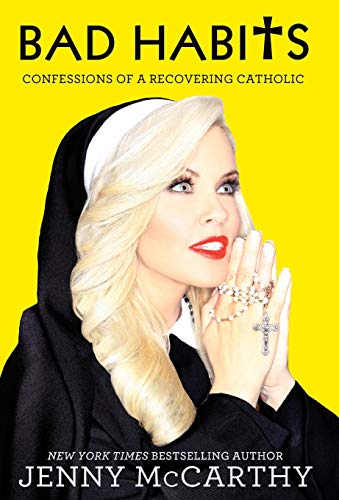 Masked Singer Pays Her a Whole Lot
Okay, so the bigwigs at FOX refuse to share any specific figures with the general public (inquiring minds want to know, you guys!) but we can at least get a directional sense of Jenny's Masked Singer paycheck by taking a look at how the judges get compensated across the pond. According to the Daily Mail (fine, perhaps a grain of salt is needed here), the judges on the UK version of the show each get paid between $500,000 and $250,000. Considering that Jenny has been on the Masked Singer judging bench since the show's first season, she's probably earned somewhere between $1,250,000 (on the low-end) and $2,500,000 (on the high end).
Don't Forget About #SponCon
Like pretty much every other celebrity with a pulse, Jenny participates in the elusive art on sponsored content on Instagram. She's inked deals with notable brands like Dunkin Donuts, and she's also dabbled in lending her name to products, like a hard seltzer drink called Blondies!
https://www.instagram.com/p/CI6HB1zDuds/?utm_source=ig_embed&utm_campaign=loading
A post shared by Jenny McCarthy (@jennymccarthy)
https://www.instagram.com/p/CHlmFxZDIjo/?utm_source=ig_embed&utm_campaign=loading
A post shared by Jenny McCarthy (@jennymccarthy)
Cool, So What's Jenny's Total Net Worth?
According to Celebrity Net Worth, Jenny McCarthy is currently sitting on a net worth of $25 million, which she shares with her husband Donnie Wahlberg. Cool! I'm not jealous at all!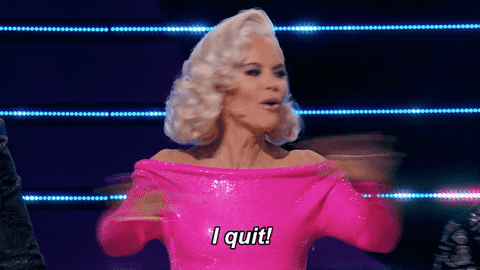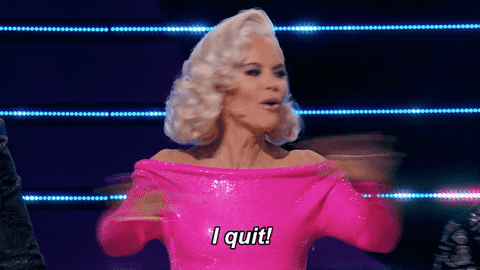 Source: Read Full Article