We hope you love the products we recommend! Just so you know, BuzzFeed may collect a share of sales or other compensation from the links on this page. Oh, and FYI — prices are accurate and items in stock as of time of publication.
1.
Carol's Daughter Hair Milk Leave-In Moisturizer is perfect to take on vacation when you can't bring all of your natural hair products. It'll replenish your curls and keep them bouncy and hydrated throughout your entire trip.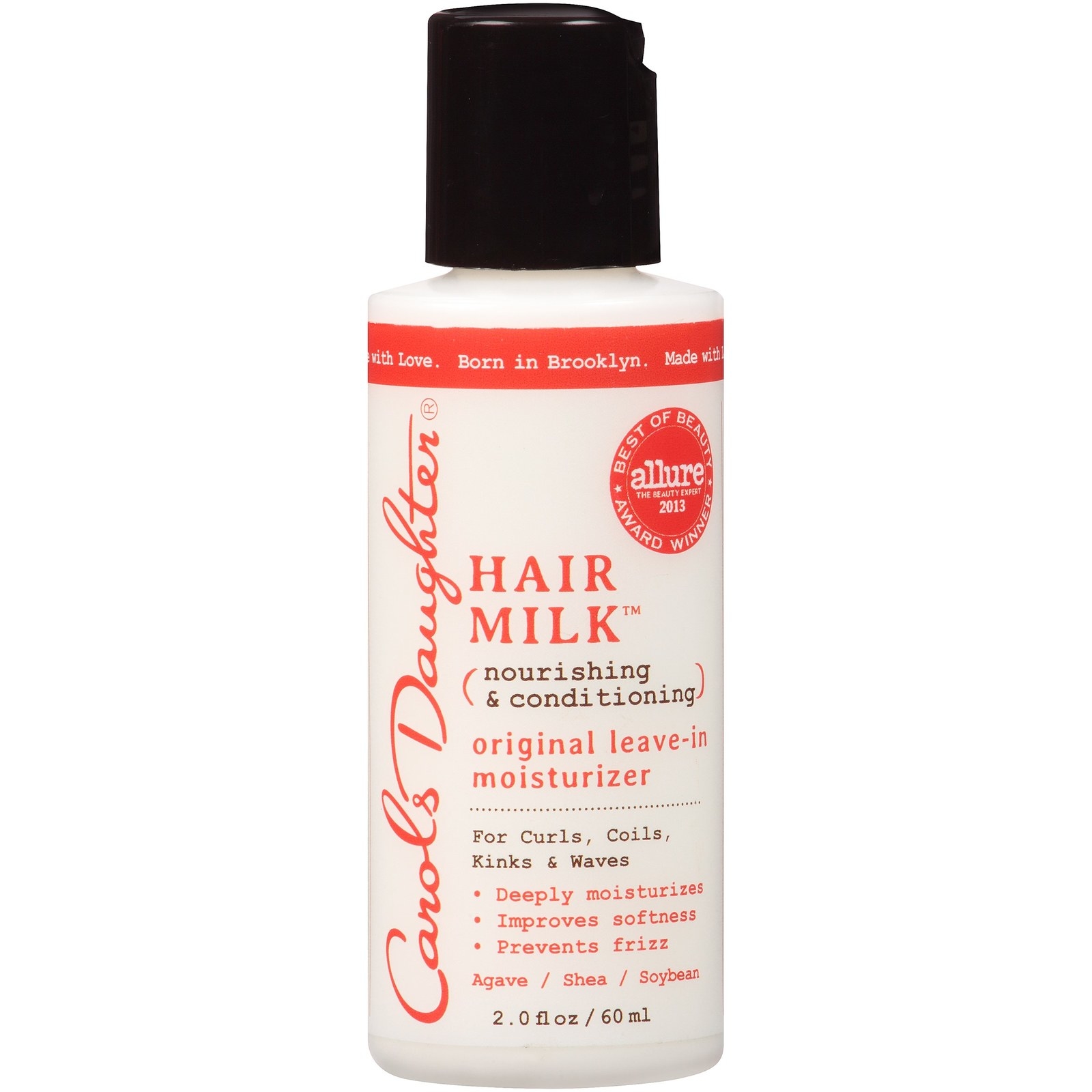 Promising review: "After reading reviews and seeing a lot of videos I decided to try. Let me tell you, my hair has been bleached and curls damaged now it's so soft and my curls are back. I'm amazed and will use this forever." —Candicecurls
Price: $2.88
2.
Burt's Bees travel kit keeps your dry skin, feet, and lips hydrated and smooth no matter where you're going. And it makes for a great gift!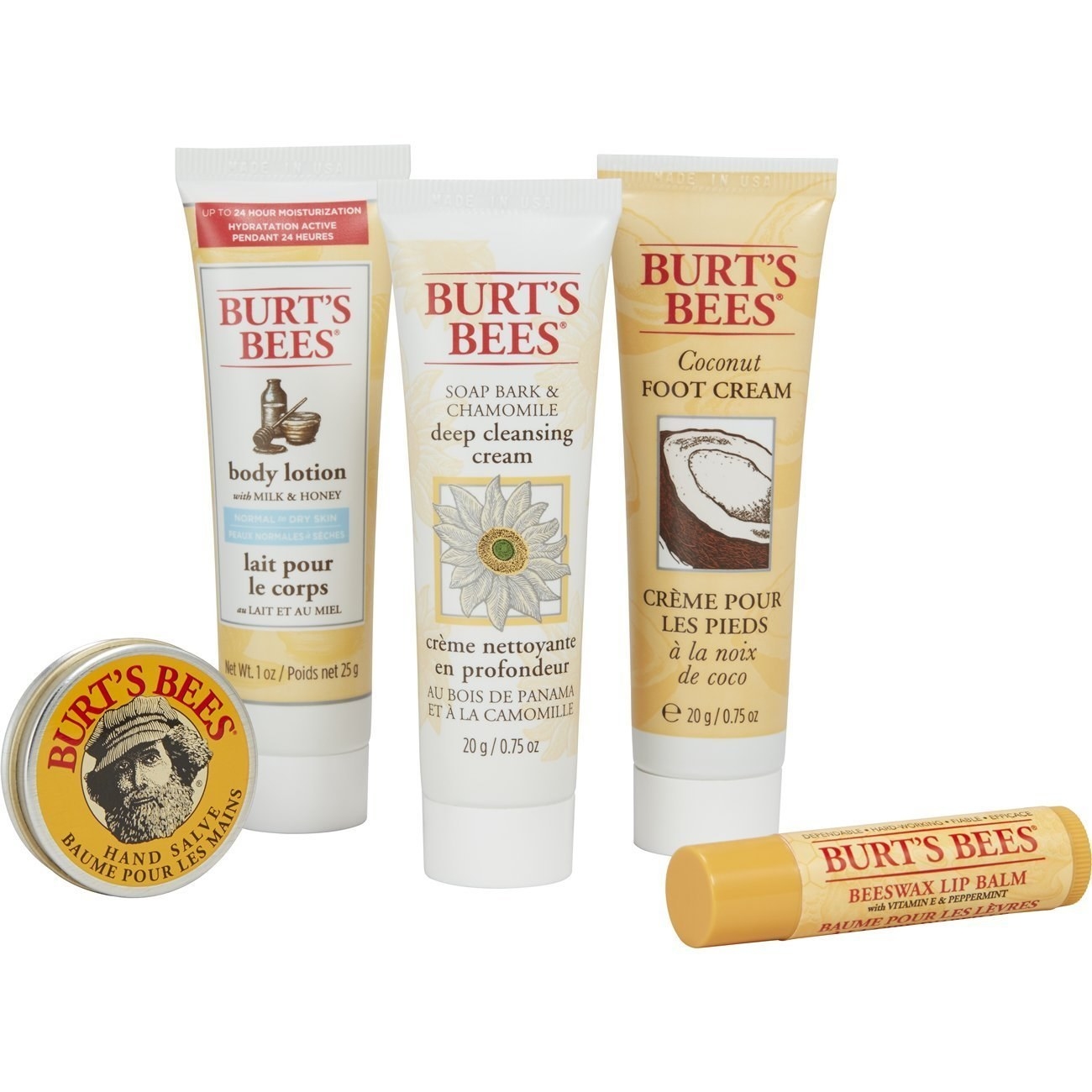 This kit includes the soap bark and chamomile deep cleansing cream, hand salve, milk & honey body lotion, coconut foot cream, and Beeswax lip balm.
Price: $9.98
3.
EcoTools 5-Piece Travel Collection Makeup Brush Set has everything you need to cover, smooth, shade, and define — all without taking up at ton of space. It's also great to have when you don't feel like bringing your entire makeup kit with you on your next trip.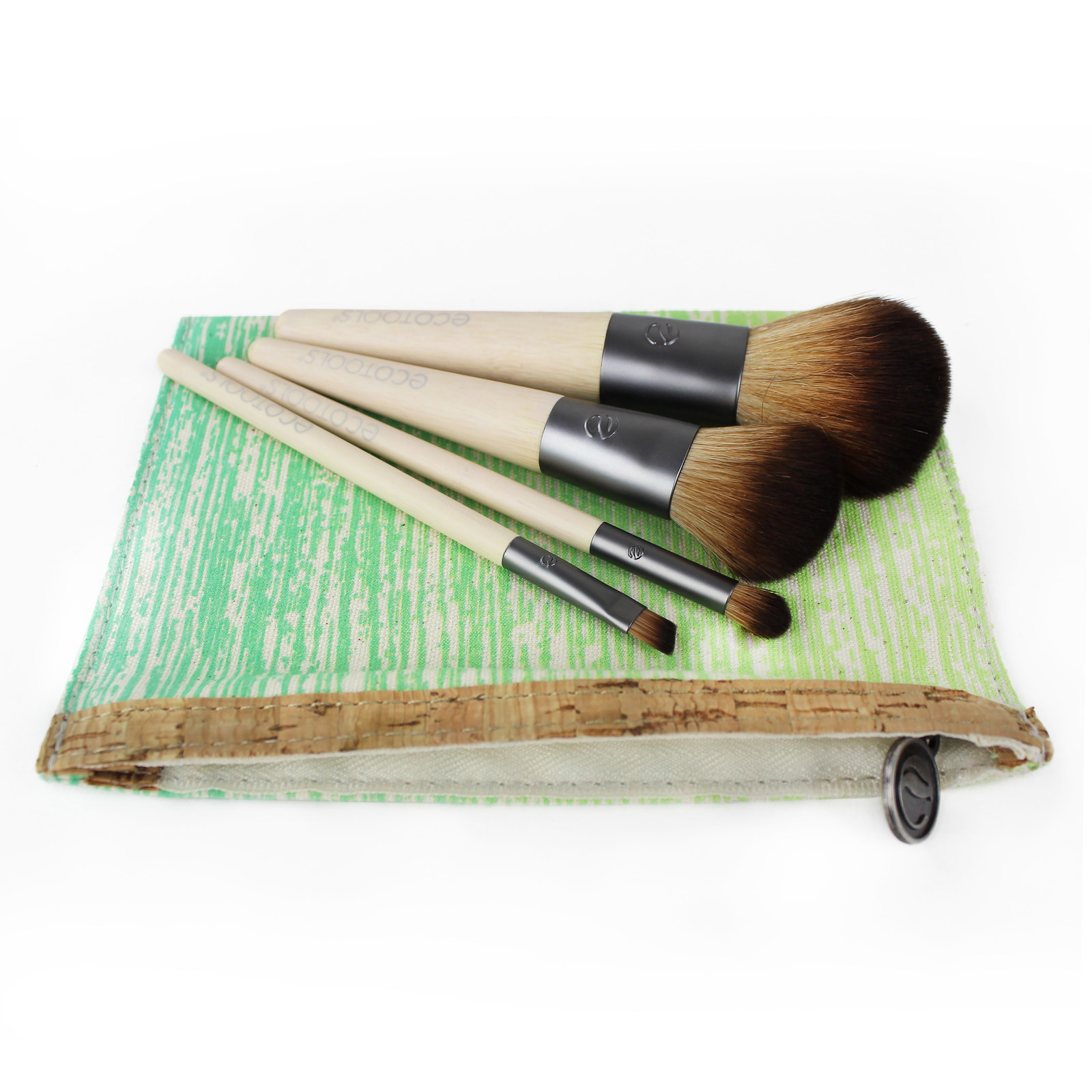 Promising review: "Perfect to throw in my bag and go! I bought this about a month ago and waited until I took it on a trip to review it. I used this along with my eco tools eye duo brush set. It made it so easy to get the look I wanted without having to bring a huge set of brushes with me." —Hurley
Price: $10.79
4.
Neutrogena Hydro Boost Gel is made with hyaluronic acid to quench your extra dry skin, leaving it hydrated and dewy.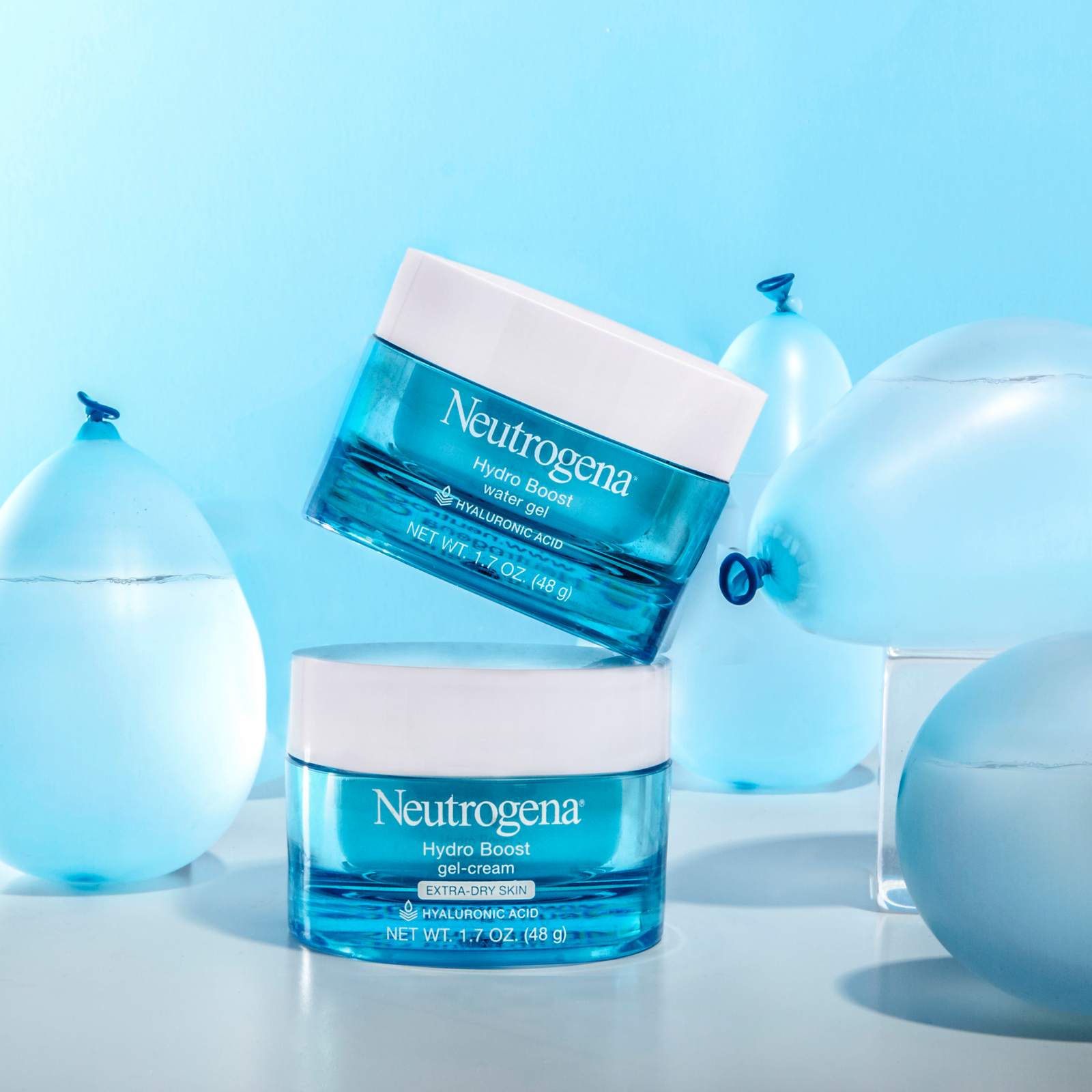 Promising review: "I just started using this product and it has already made a difference. It is so much lighter than a moisturizer so you don't get a greasy feeling." —Nancy7983
Price: $16.97
5.
BaBylissPRO Travel Hair Dryer collapses into a compact size so you can just throw it in your bag and go!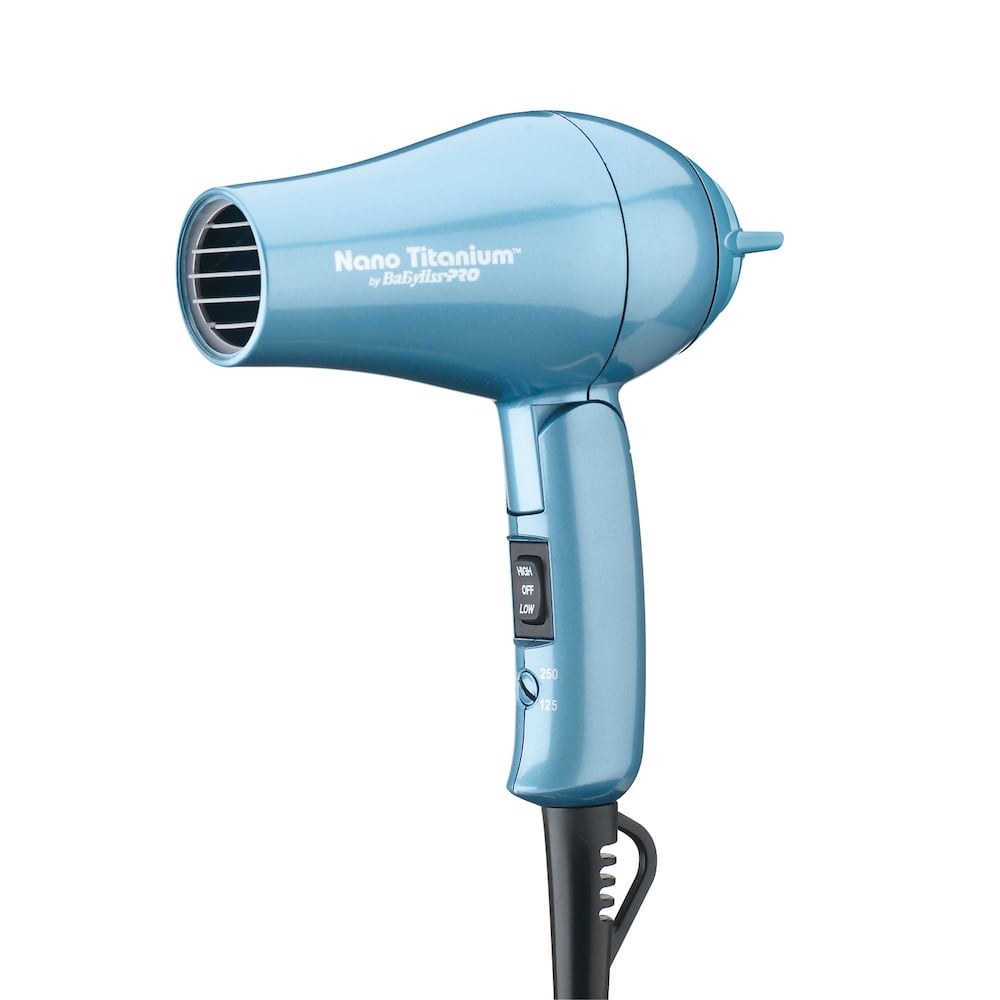 Promising review: "Better than my full-size Conair 1875 watt dryer! Salon quality. This is a great little tool that I will replace my dryer with, AND I can take it on trips because of its tiny size!" —ATL
Price: $29.99
6.
Maybelline Lemonade Craze Shadow Palette comes with 12 amazingly pigmented and shimmery colors and is small enough to fit in any travel bag.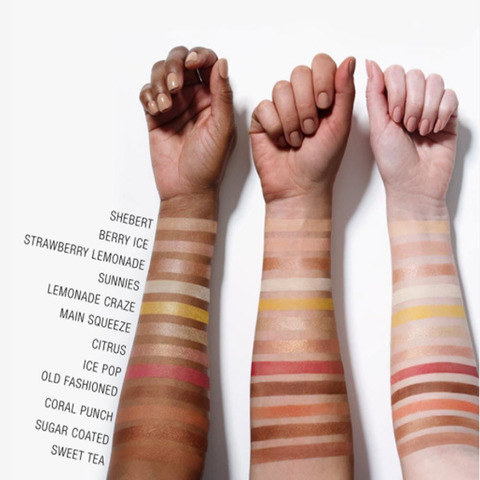 Promising review: "The shades in this palette are beautiful! I'm actually very impressed with it. I purchased it without a lot of high hopes but it's actually decently pigmented and it blends nicely. I wet my brush for the shimmer shades to get the full effect but I do that with almost all of my shimmers, even the high-end ones. I love this palette and would definitely recommend it if you like shades like these!" —noocleerbiskit
Price: $9.98
7.
John Frieda Frizz Ease Original Serum repels humidity, fights frizz, and hydrates your hair without weighing it down. This is a must-have when traveling to tropical places!
Promising review: "This anti-frizz serum really works. I have wavy hair and it usually gets puffy after I shower, and when I apply this product it really calms it down. Looks silky and healthy!" —MGBE
Price: $8.45
8.
CeraVe AM Face Moisturizer with SPF 30 works to hydrate your skin without clogging your pores. It'll also restore your skin's protective barrier and shield it from harmful UV rays.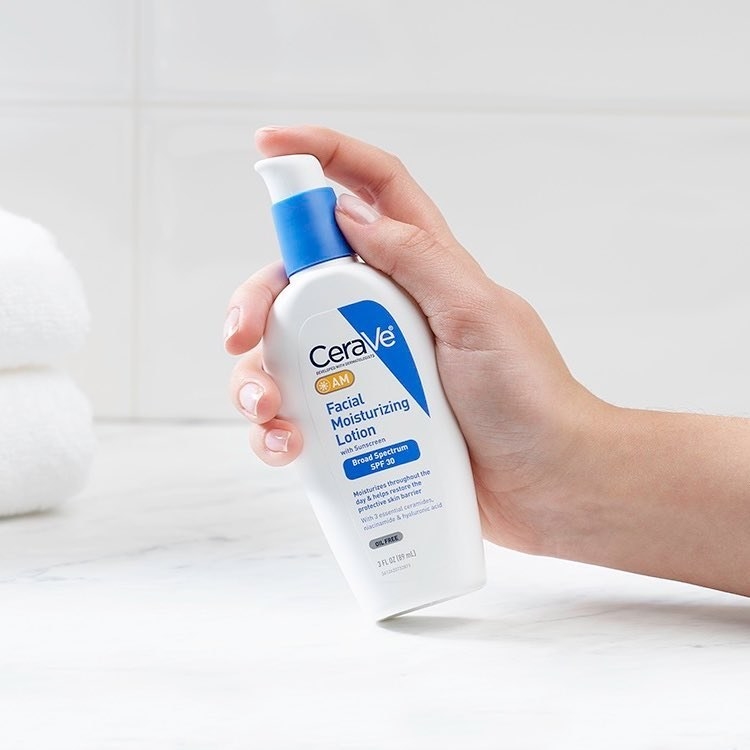 https://www.instagram.com/p/BvMgpuLHqk-/
Promising review: "This AM lotion would work perfectly for any morning routine. I put this on every morning and allow it to soak in for just a few minutes (2-3) before applying any makeup. This product blends well into the skin and does not leave a white appearance from the sunscreen." —LoverofChristmas
Price: $12.96 (also available in a two-pack)
9.
Skintimate Raspberry Rain Shave Gel smells amazing *and* gives you a close, smooth shave every time. You'll never want to leave home without it!
Promising review: "I have use Skintimate for as long as I can remember. This is my all-time favorite scent. It is just invigorating and wakes up the senses not to mention leaves your skin soft and smooth. If you want a close shave with an added bonus of livening up your senses, this is for you." —Spacey
Price: $1.47+ (also available in a three-pack)
10.
It's A 10 Miracle Leave-In hydrates your hair, controls frizz, and repairs damage. And its travel-friendly size means you don't have to worry about TSA throwing it away!

https://www.instagram.com/p/BvCUzyej7cV/
Promising review: "I travel frequently, and this fits perfectly into my luggage and is TSA approved. It also does amazing things for dry/damaged hair, as well as protect it against heat damage." —LeeshaUCF
Price: $8.87
11.
Neutrogena Ultra Sheer Sunscreen Stick is a must-have to take with you on the road or to the beach. It'll protect your skin from damaging UVA and UVB rays with its SPF 70 and a non-greasy finish.
Promising review: "I use it as both sunscreen and wind protection when skiing and sunscreen when kayaking. I love that it has no fragrance." —ann357
Price: $8.97 (also available in a two-pack)
12.
Aquaphor Advanced Therapy Healing Ointment can be used for your dry and cracked lips, hands, elbows, and feet. It can even be use to help heal cuts and burns — and it's the perfect size for on-the-go!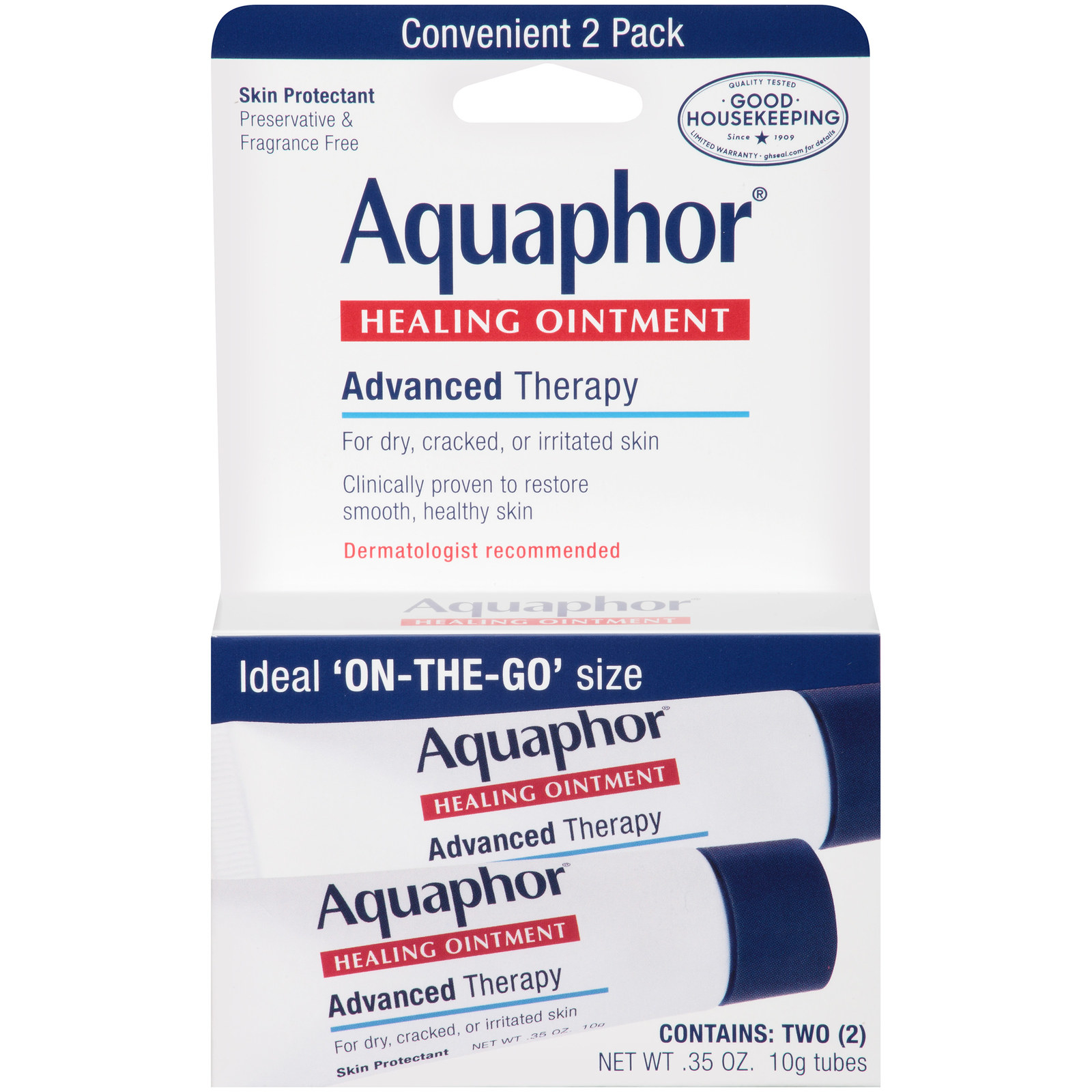 Promising review: "My feet were like fish scales. My wife said to use Aquaphor and it worked in no time, making my skin soft again. I started using it on my 67-year-old face and it's helping. I only wish they made this cream with added sunscreen. They put it in the lip lotion but I want to see it in the large jars of ointment." —Doodle
Price: $4.97 (comes with two 0.35 oz. tubes)
13.
Aveeno Positively Radiant Daily Moisturizer has SPF 30 to protect your skin from the sun while you're walking around exploring Europe.
Promising review: "This stuff actually works, I have tried other brands but nothing work. It removes my dark spots and even my skin tone. I'm going to keep on using it." —Annie S
Price: $13.97
14.
Johnson's Bedtime Lotion moisturizes and helps your little one relax so they'll have a restful sleep on vacation.
Promising review: "I was told about this product for a fussy child. Every night I started to use this after bathing my baby and it would help relax his little body. I eventually noticed that he would sleep longer and more relaxed. Love the product and recommend it to friends and family." —Mommyof2
Price: $6.99
15.
Neutrogena Makeup Remover Towelettes Travel Pack erases makeup in just one easy step. And they're perfect for anyone who's always jetsetting!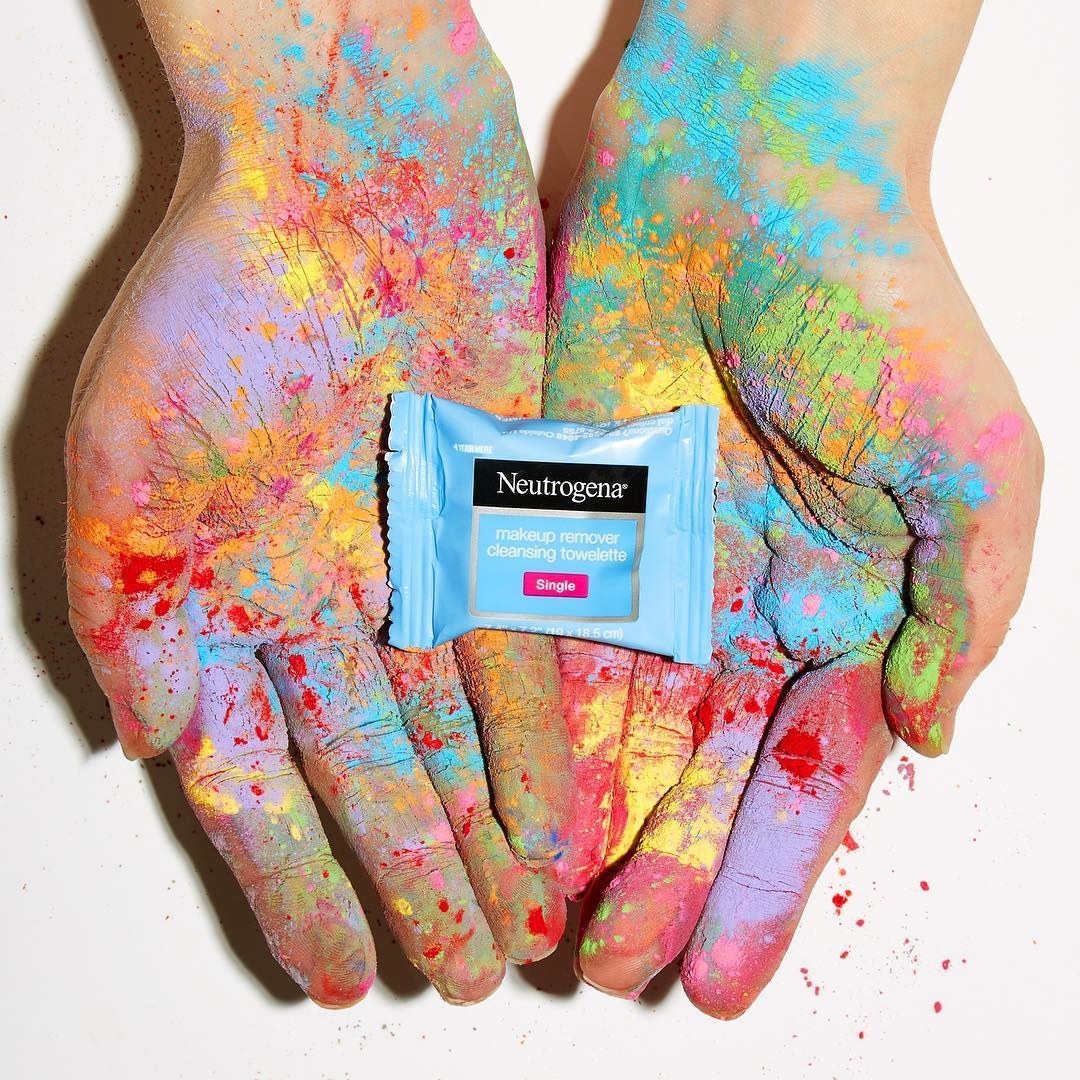 https://www.instagram.com/p/BvSDLbbHXLC/
Promising review: "Perfect size and quantity for travel. I like how well these sheets clean up makeup on the go." —SFShopperAud
Price: $1.97
16.
Biotrue Multi-Purpose Contact Solution is small enough to take on the plane so you don't have to worry about buying solution when you land or packing your big one in your suitcase (only my fellow contact wearers can relate)!
Promising review: "Love this solution. It's great if you have sensitive eyes. Perfect size for travel." —Cookie
Price: $2.88
17.
Clearasil Stubborn Acne Control Cream is a tinted treatment that'll unblock your pores, eliminate pimples, and reduce oilness while traveling.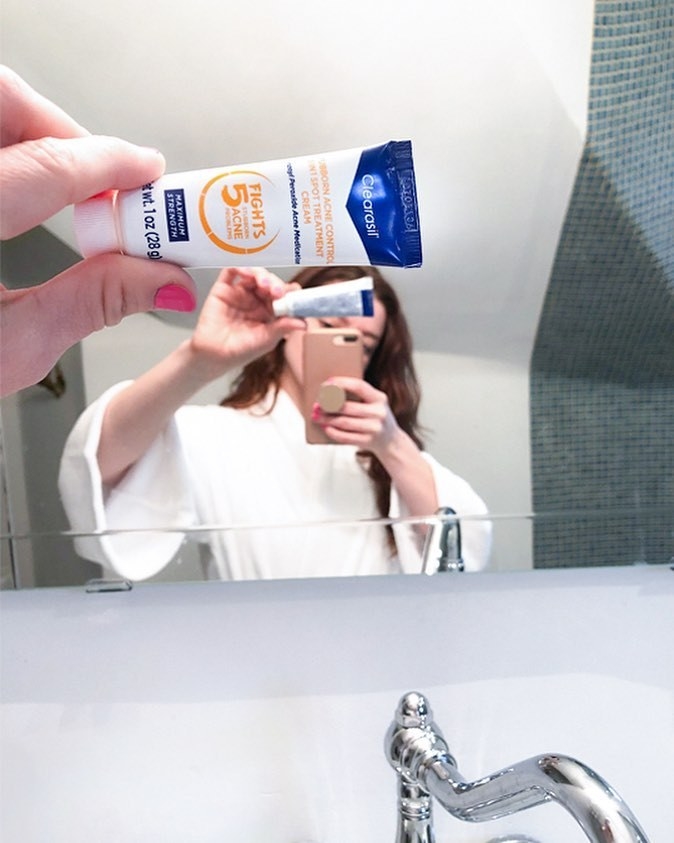 https://www.instagram.com/p/By_WZpRpYFV/
Promising review: "I love this cream. I have been using it for years and it's the only thing that works to keep my chin, nose, and forehead clear of breakouts. I also love that it's tinted, I use it in place of foundation under my makeup." —Luby
Price: $5.59
18.
Aveeno Eczema Therapy Hand & Face Cream helps to calm and reduce the symptoms and appearence of ezczema so you don't have to worry about flare-ups on your trip!
Promising review: "I have flare-ups of eczema on my fingers and have to be extremely careful what I come in contact with, or my fingers split open. I am so glad I found this product! I can carry it with me, and apply as needed throughout the day. It soothes the itch and irritation. My fingers have gotten noticeably better, and it makes the skin on my hands very soft." —dmerck23
Price: $4.99
19.
SheaMoisture Kukui Nut & Grapeseed Oil Face & Neck Cream brightens, smooths, and illuminates your skin so your vacay makeup will go on evenly and lusciously.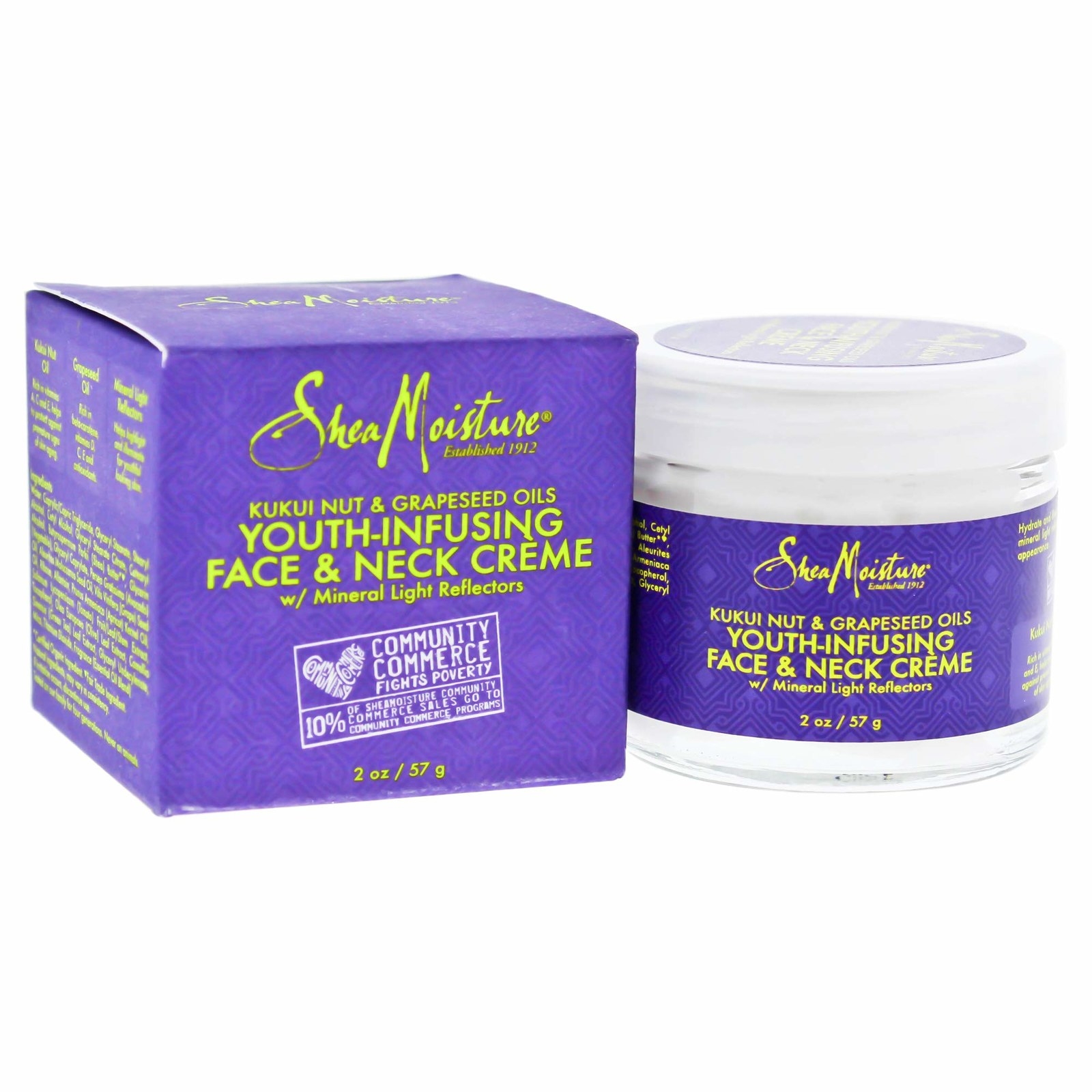 Promising review: "This is my holy grail moisturizer. I have bad cystic acne and very dry skin with an oily chin and t-zone. Every product I have used whether it is natural or has strong chemicals has made my skin worse and gave me terrible cystic acne flare-ups. I found this and decided to give it a try. It smells great, my skin is moisturized and baby soft, and this does NOT cause acne. This is an excellent price and formula. It is also a very generous amount. One jar took me almost seven months to use with daily use. It works great under makeup as well and does not cause streaks." —JulesVerne
Price: $14.99
20.
TRESemmé Extra Hold Mousse keeps your hair and styles in place while you're on the road. And it won't leave you with that annoying sticky or crunchy feeling!
Promising review: "Smell is very important to me and this smells great. I constantly use it when I'm having bad hair days and put my hair up in a clean tidy top knot. Does not leave residue in your hair after it dries. This mousse holds all day but does not feel crunchy like other products." —kbuiles
Price: $1.47
21.
Olay Total Effects Tone Correcting Night Moisturizer helps reduce dark spots and wrinkles overnight so you can wake up on vacation with even and moisturized skin.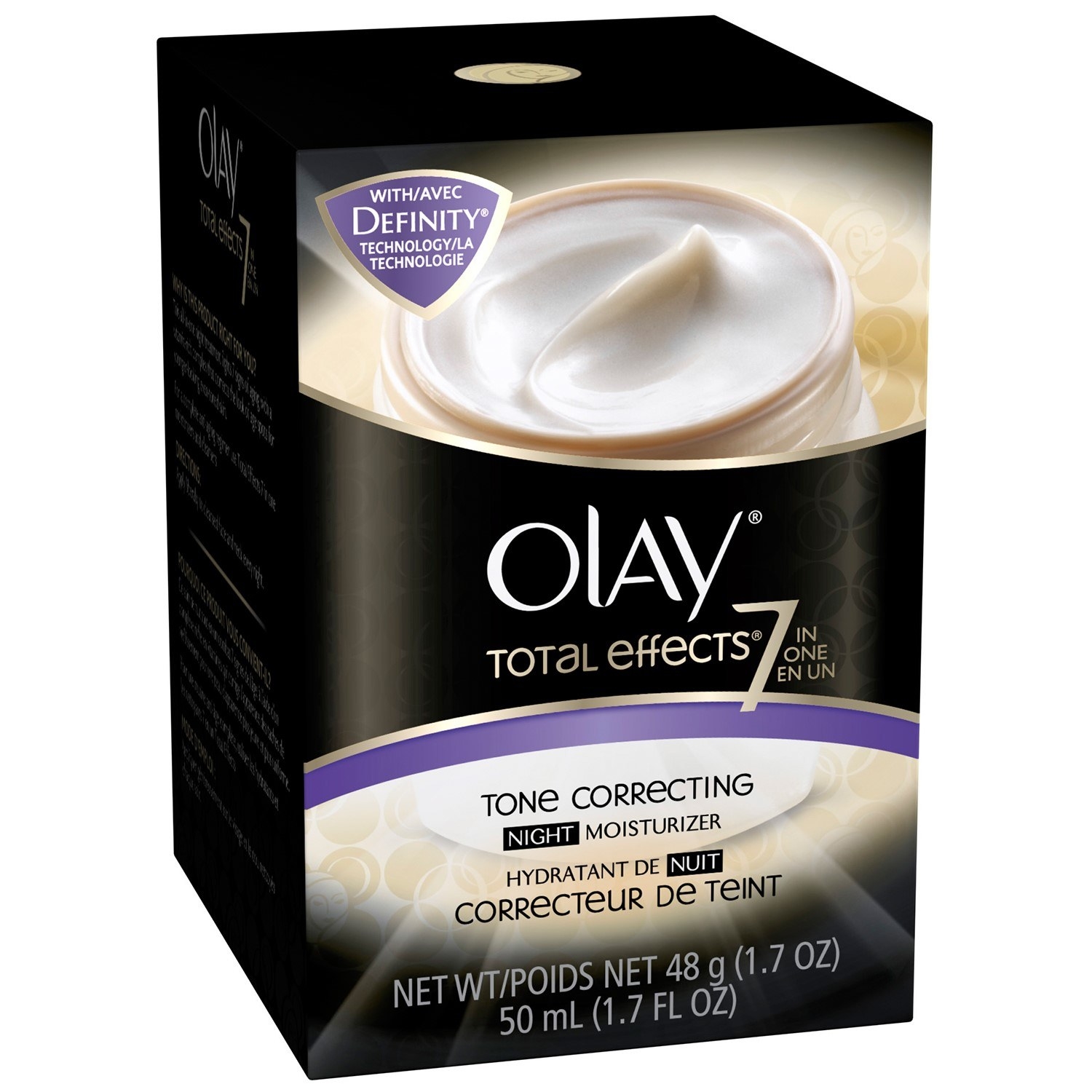 Price: $14.69
22.
Bioderma Sensibio Anti-Redness Cream soothes redness and the feeling of your skin overheating. This is perfect to have while traveling this summer!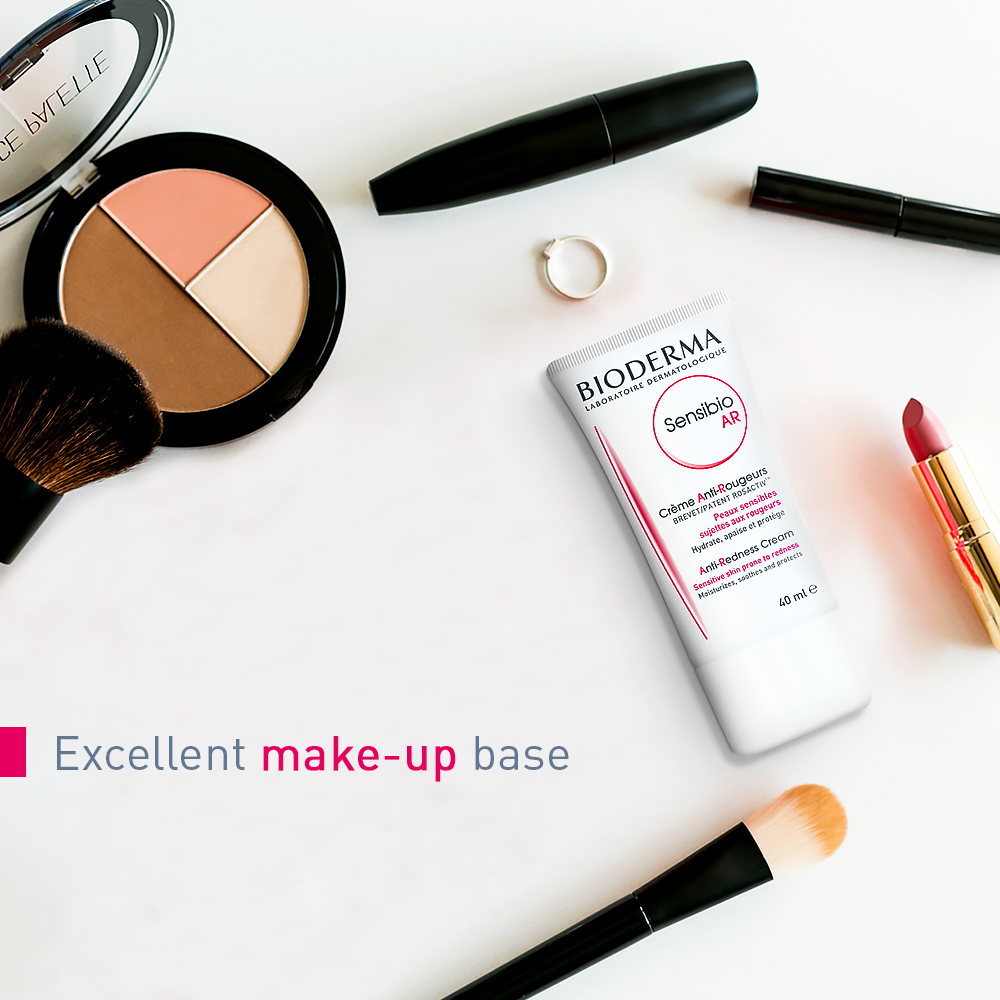 Price: $22.98
23.
Eucerin Q10 Anti-Wrinkle Cream helps to keep your skin smooth, moisturized, and vibrant. And you'll be able to take it with you on your trip so you won't have to worry about skipping skincare steps while you're away!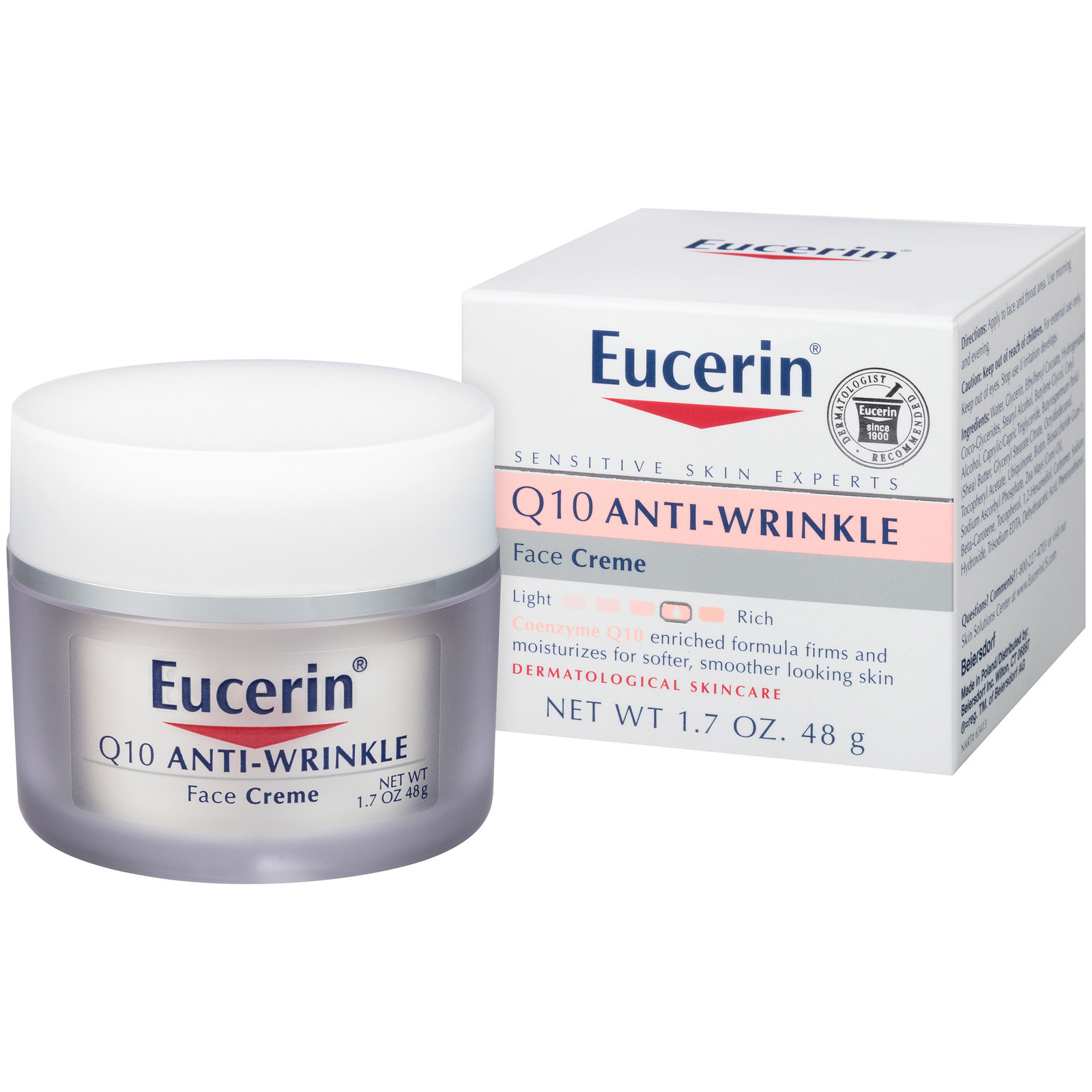 Promising review: "This cream is wonderful! I have been using it for over 10 years and it's fantastic for sensitive, dry skin. I am in my 50s and people think I'm in my 40s, so, yes it does help with aging skin. As soon as you start applying this cream your face starts to feel more relaxed instead of tight and your skin stays moisturized all day. I would recommend to anyone suffering from dry skin, you won't regret it!!!!" —Tam
Price: $9.43
24.
Not Your Mother's Clean Freak Dry Shampoo rids your hair of excess vacay dirt and oils without the dusty, white residue.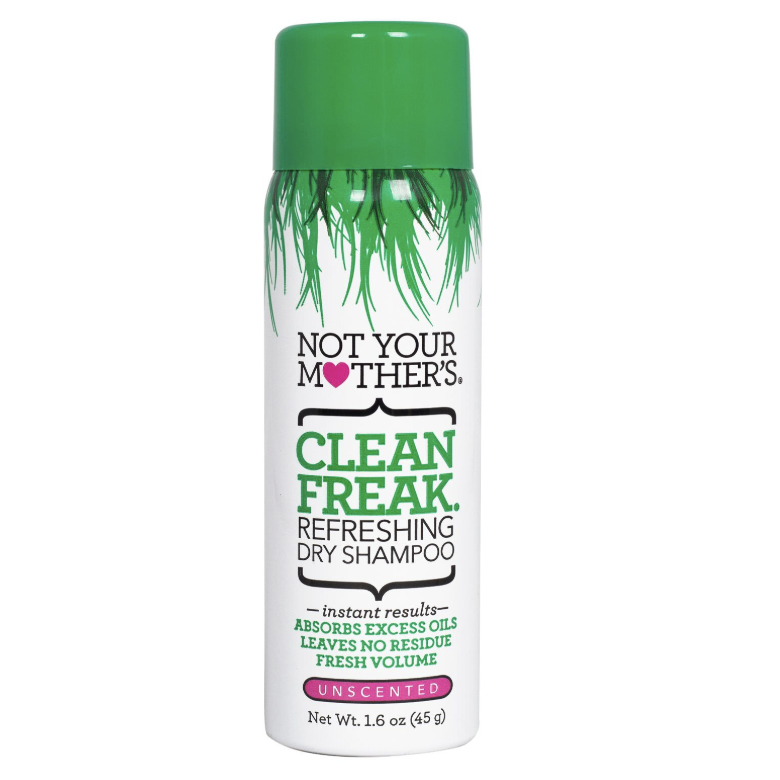 Price: $2.50
25.
Tigi Bed Head Mini After Party Cream smoothes and moisturizes your dry and brittle beach hair with a silky finish.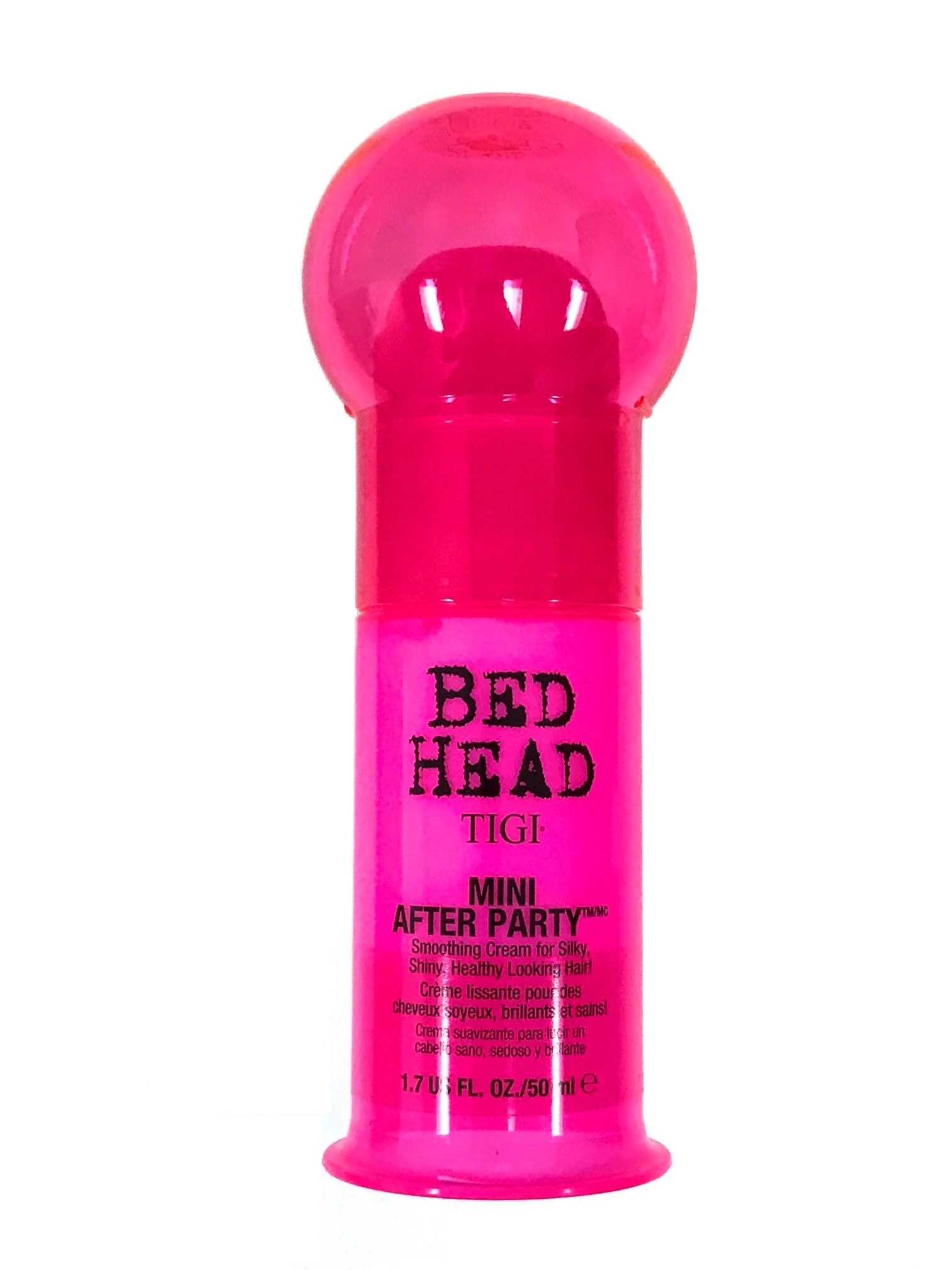 Price: $4.98
26.
e.l.f. Illuminating Eye Cream is infused with jojoba, vitamin E, and cucumber to reduce dark circles, puffiness, and fine lines so you won't look tired after a long flight.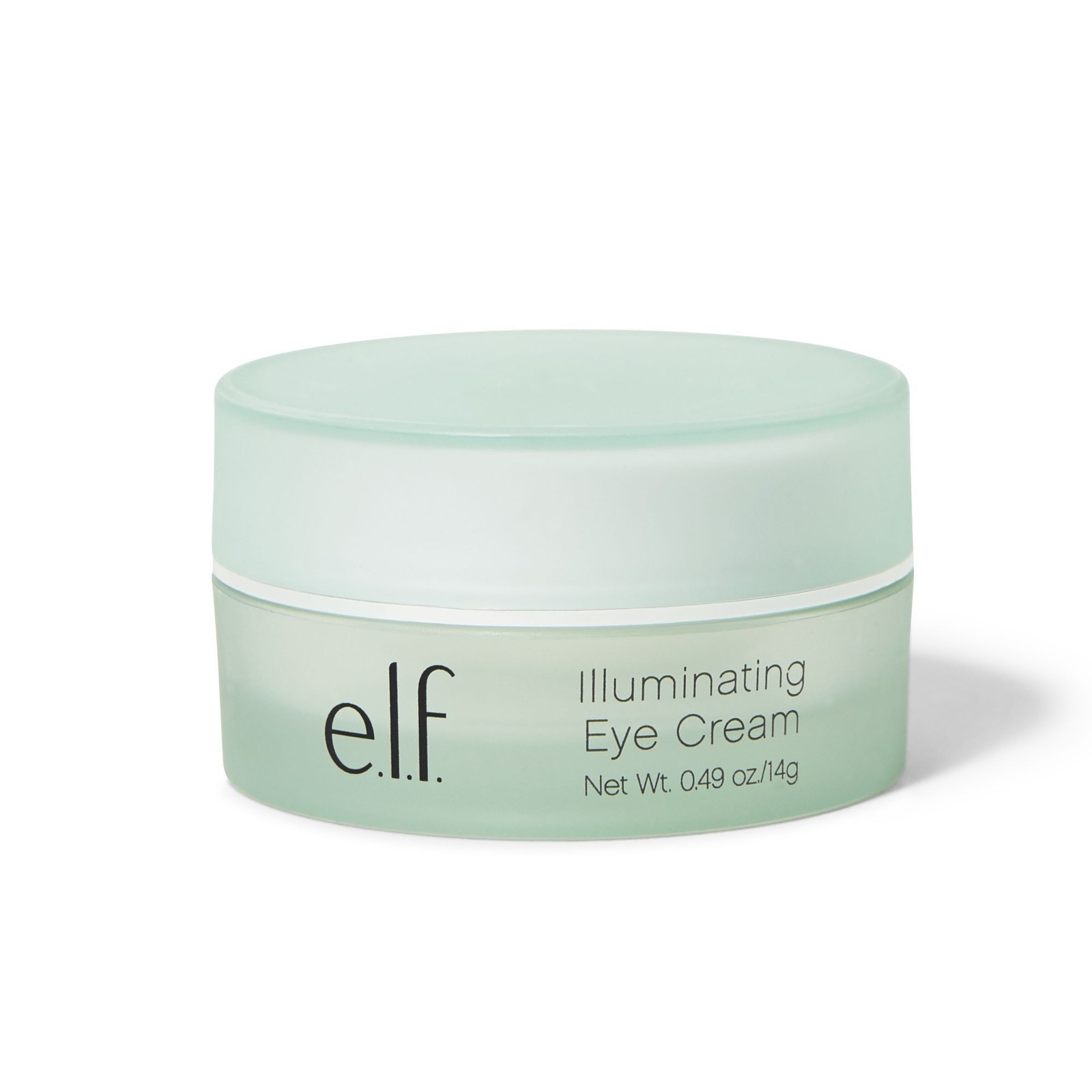 Promising review: "I have tried this product for two weeks now and I love it!!! It helped with my dark circles and was very hydrating under the eyes! I would definitely recommend this product to all my clients and friends. Plus the packaging is so pretty and light! This product comes packaged great and has a great deal of product inside." —MakeMePrettyPlz
Price: $10
27.
And Revlon Eterna '27 All Day Moisture Cream helps your skin hold moisture so it won't get dry throughout your busy travel day.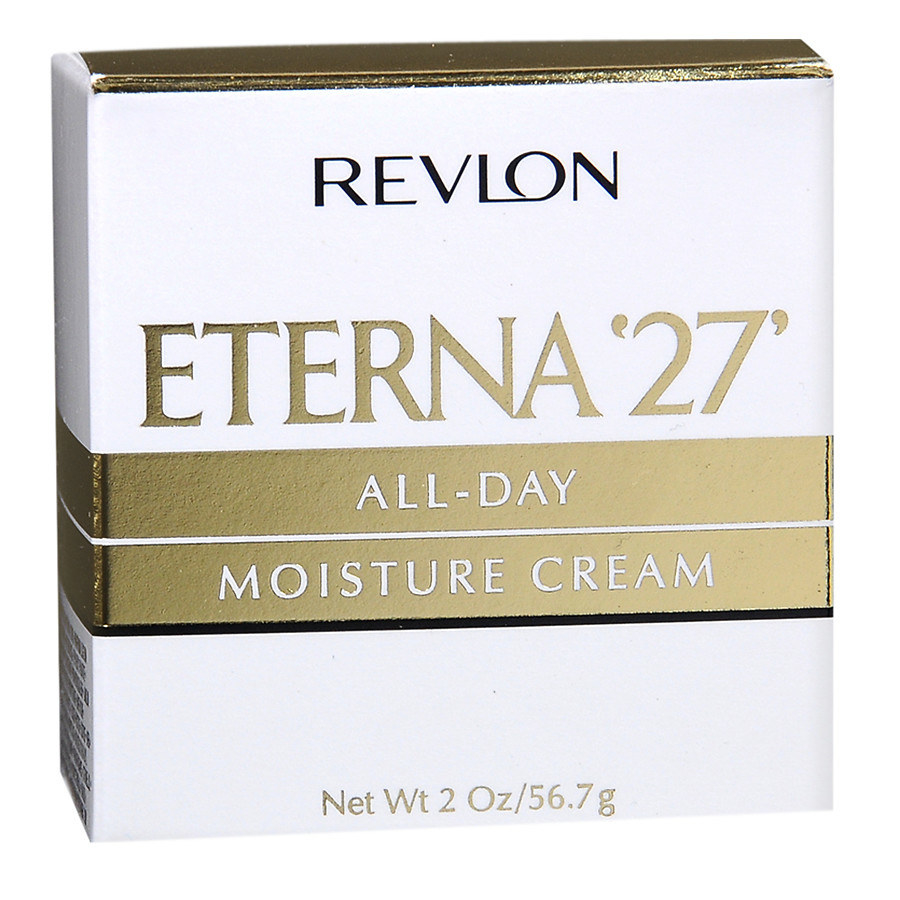 Promising review: "This cream is such a LIFESAVER!! I first received it as a gift from my mother, and it was the best for me. Because none of the other creams or moisturizers out in the market ever did wonders for my extremely dry skin like Eterna '27 has done! I am SO glad to have found such an amazing product that makes my skin look & feel smooth & silky as soon as I apply it. It even smells lovely….and my husband says my skin looks great after I use it daily. I hope I will be able to continue purchasing it online for a long time. It's a MUST buy for those of us with very dry skin! Even though I am in my early 20's, I know that finding the right product for my face will ensure that my skin ages more beautifully, at least LOL." —Riva
Price: $11.98
Need more for your mane? We've got products to give you the silkiest hair ever, solutions for dry or damaged hair, and incredible products for short hair. Or check out all of our beauty content for even more great stuff for your hair, skin, and more.
17 Vegan Beauty Products You Can Get On Amazon That Reviewers Love
24 Products To Jumpstart Your Summer Hair Care Regimen
27 Beauty Products You'll Never Want To Stop Using
21 Of The Best Face Masks You Can Get At Walmart
Shopping for something specific? Check out BuzzFeed Reviews to find the best things for every budget!

Reviews have been edited for length and/or clarity.
Source: Read Full Article