We hope you love the products we recommend! Just so you know, BuzzFeed may collect a share of sales or other compensation from the links on this page. Oh, and FYI — prices are accurate and items in stock as of time of publication.
1.
A beautiful biodegradable urn for a respectful, simple, and seriously special ocean burial.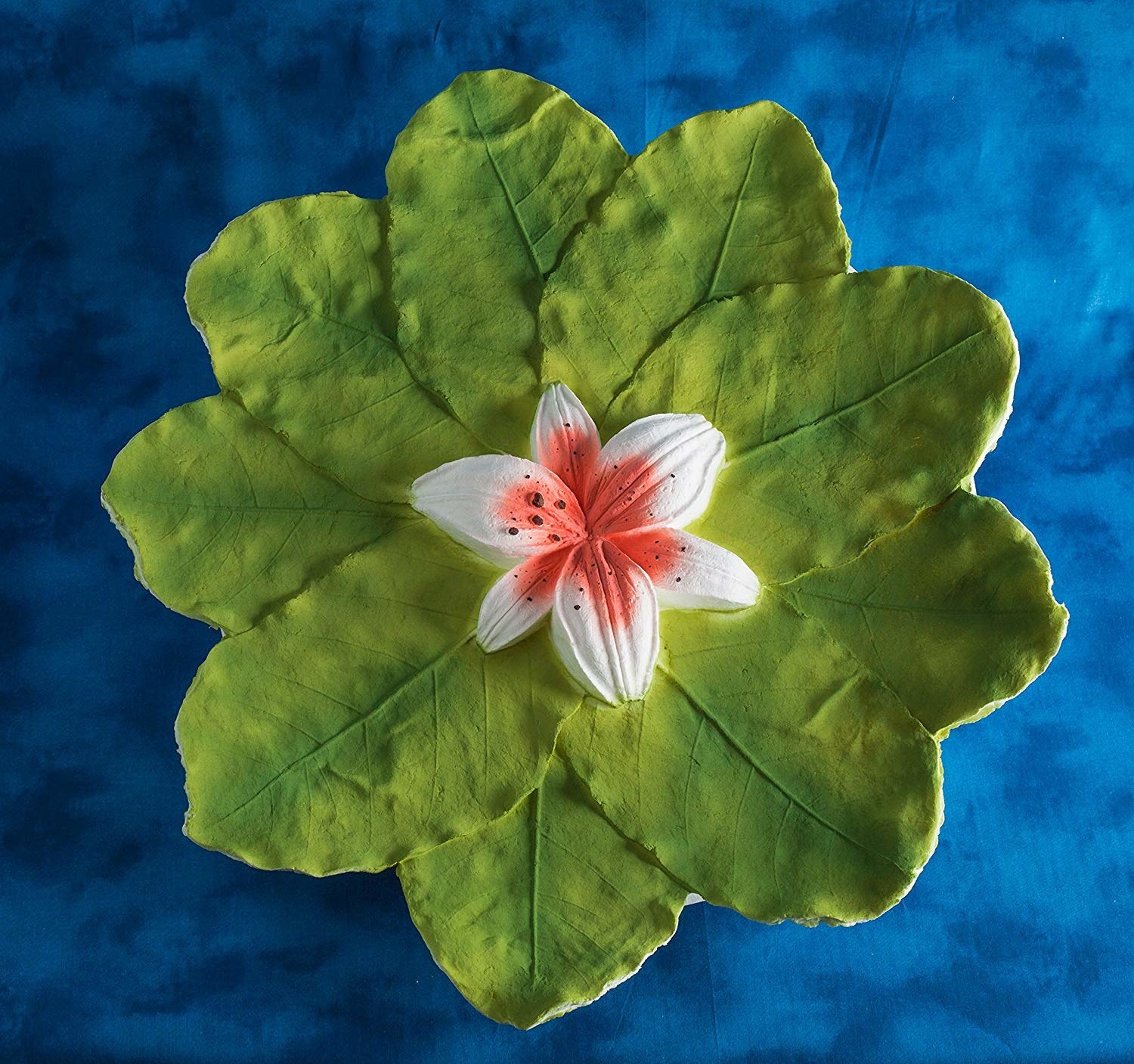 Promising review: "This was the PERFECT urn to fulfill my grandfather's wishes of a burial at sea. I followed the instructions to the letter (which were really easy) and couldn't have pictured a better way to let him go. You have to make sure you use all the glue provided and evenly distribute the weight of the ashes. We had the urn lowered into the water from the bow of the boat and it floated for a good 10–12 minutes before peacefully sinking under, leaving just the wreath we placed on top floating in the water. I'm so glad I found this." —Amazon Customer
Get it from Amazon for $163+ (available in four styles).
2.
A gorgeous ring so you can keep their memory around with an accessory as stunning as it is unique.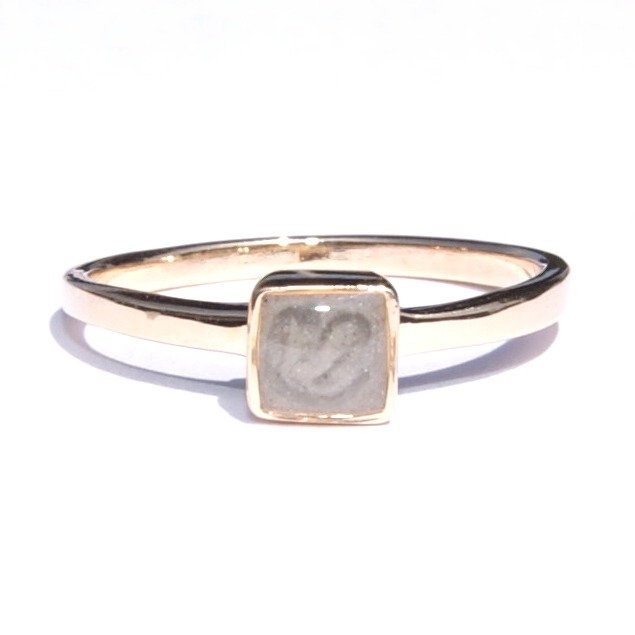 Promising review: "The ring is absolutely stunning, the delicacy is gorgeous. Words cannot express my gratitude for this piece of jewelry that will keep the memory of Zola alive. Gina is kind, empathetic, and compassionate. The thoughtfulness and care that she takes in communication and her artistry speaks to her passion for designing these sentimental creations that keep our loved one's spirit alive. I found the whole experience to be cathartic and healing, thank you again Gina for everything. You will not be disappointed with this jewelry." —jesslynbest
Get it from Close By Me on Etsy for $380+ (available in two colors and sizes 4–12).
3.
An engraved bracelet to wear in respect of both their passing and your grieving.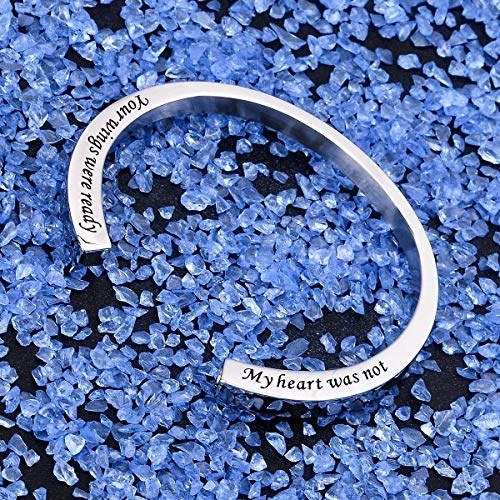 Promising review: "I bought this to give to my friend who lost her beloved 14-year-old German Shepherd. She cried when she saw it. I put the ashes in it for her (a tiny bit of patience is required) and she wears it all the time. What a beautiful way to help my friend heal. This is a very nice, very classy bracelet. We both love it and I will buy this again if I'm ever in a similar situation." —PFarm
Get it from Amazon for $13.99 (available in 10 styles).
4.
A natural stone piece that'll make any garden burial feel complete and be particularly perfect if you want the area around them groomed and beautiful year-round.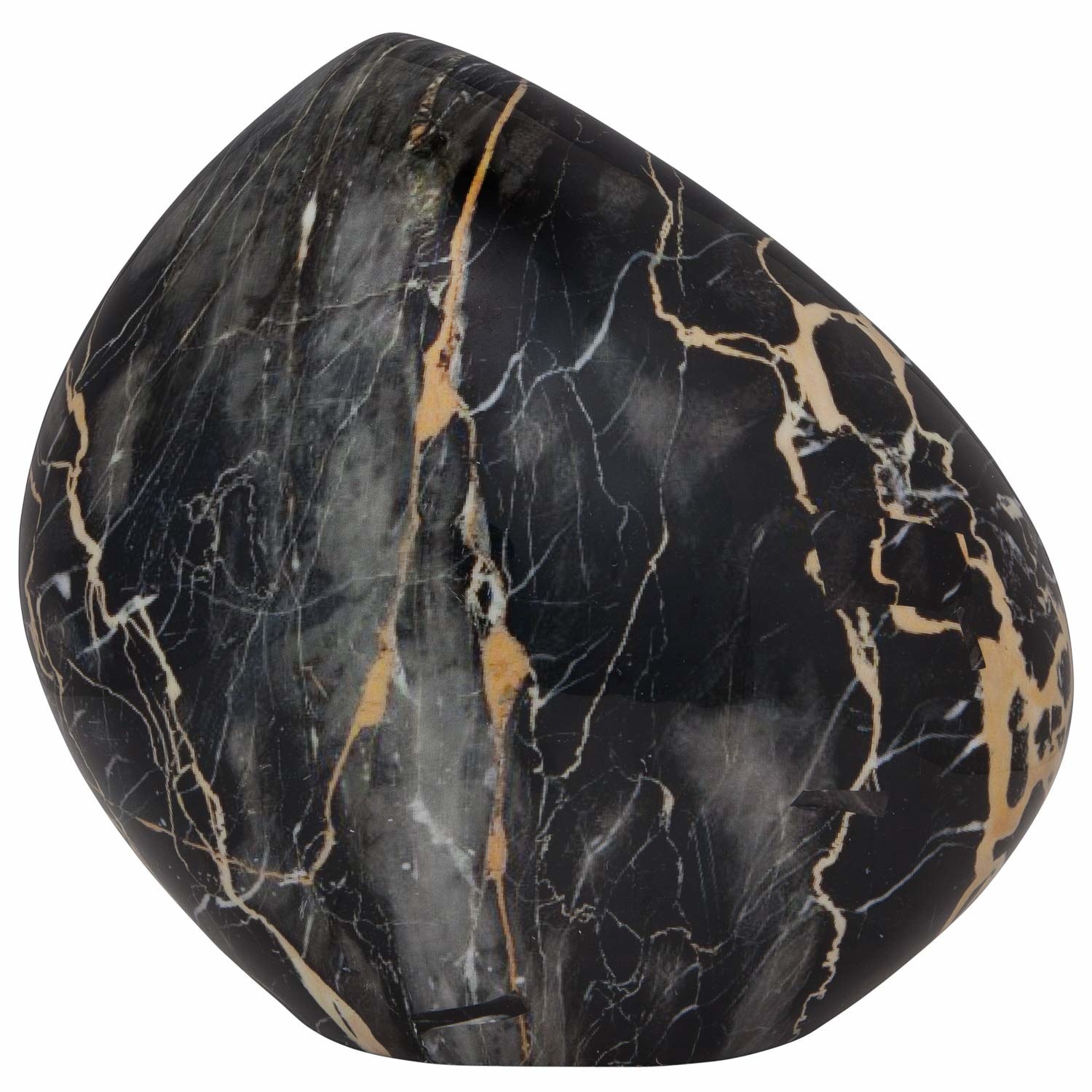 Promising review: "This arrived beautifully. My mother recently died and I am going to put both my mom and my dad in this urn and place them in a new flower garden I am designing. It will blend so nice and not look like a cemetery. It will be a special place for the grandchildren and great grandchildren to plant a special flower for them — a way to keep the memories alive." —Susan Bird
Get it from Amazon for $109.99 (available in eight colors).
5.
A completely one-of-a-kind poker chip urn which just might be the perfect non-traditional piece your fun-loving loved one would have wanted.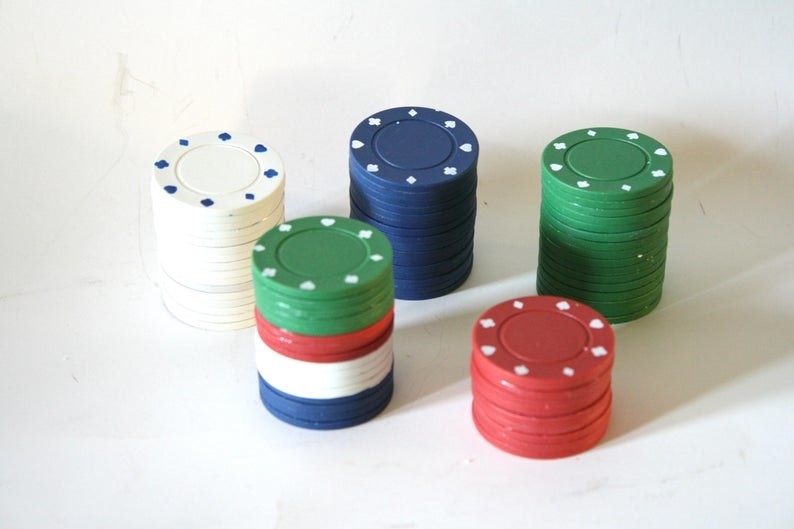 Promising review: "This was exactly what I was looking for and it arrived in a very timely manner. There are also instructions and a kit included for transferring the remains to the urn. It's a great-quality product and I highly recommend it!" –Billie Jo Spencer
Get it from Out Of The Box Urns on Etsy for $40+ (available in 14 colors and personalized).
6.
A tenderly cheerful elephant necklace for showing they are gone but never forgotten.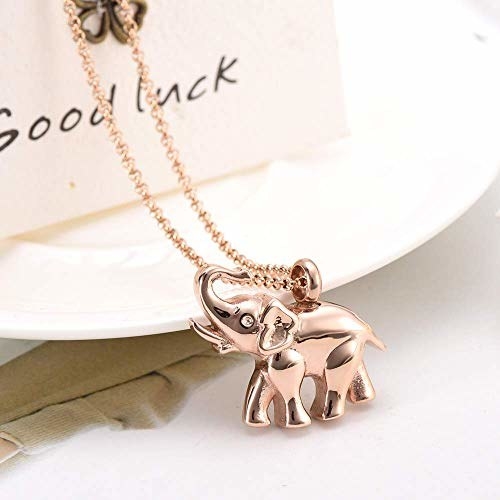 Promising review: "My aunt is a elephant lover and collector. We got this for her when her wife passed away. She loves it and it was easy to fill!" —Brandy
Get it from Amazon for $17.59 (available in four colors).
Also check out a similar turtle necklace for $16.99 (available in several colors) or similar teddy bear necklace for $20.
7.
A mini Weber grill so your favorite home chef can still keep an eye on you when you're cooking, and hopefully spark memories of their best recipes in return.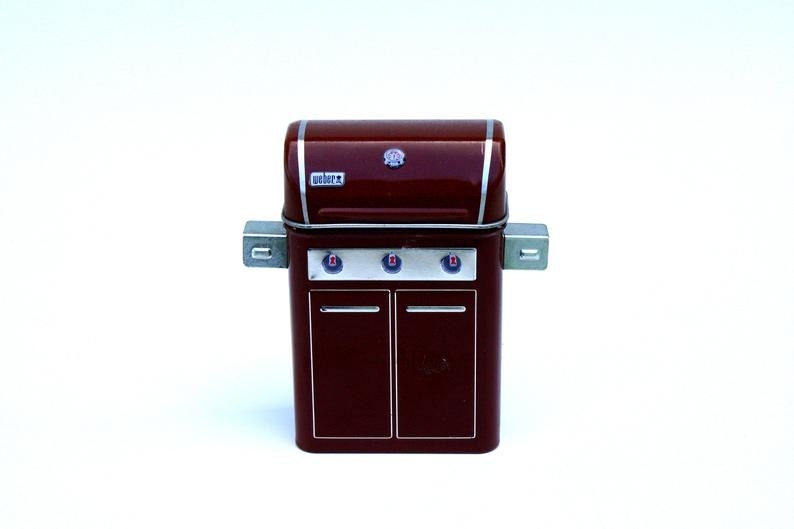 Get it from Out of the Box Urns on Etsy for $25+ (also available with a custom metal, wood, or vinyl plaque).
8.
A Tree of Life cremation necklace sure to remind you your family tree is always growing, and your family history is always worth looking back on.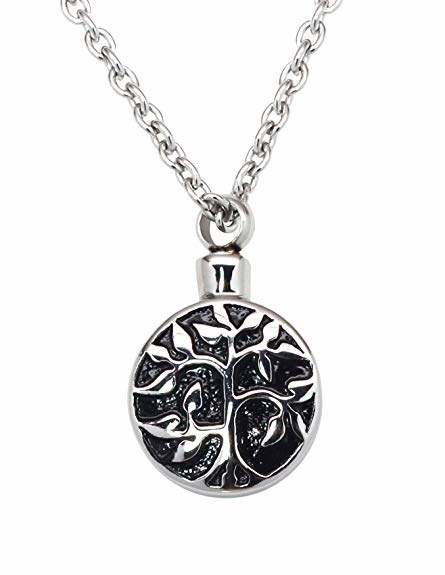 Promising review: "This pendant is beautiful. It's heavy and made of excellent materials with only quality in mind. I lost my father to cancer in 2016. He was the tree that held our family together. He is now safe around my neck and close to my heart wherever I go. You will not be disappointed by this. It also came with the necessary tools needed to add my loved one's ashes." —Kacellin Ewell
Get it from Amazon for $12.97.
9.
A handsome geometric wood piece as an artful reminder that'd look nice in all any corner of your home.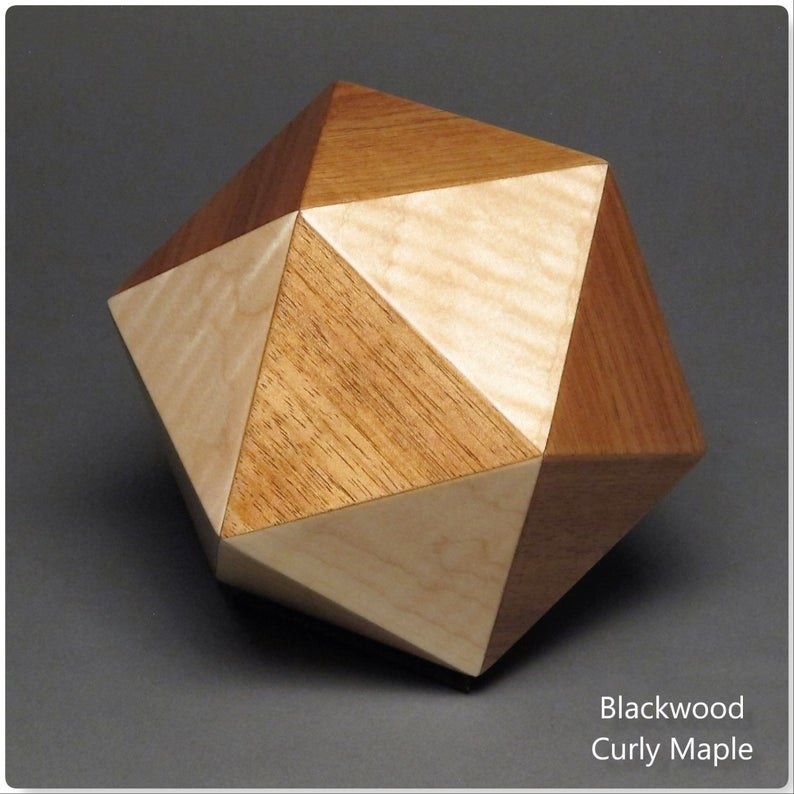 Promising review: "Beautiful piece of art and final resting place for our beloved pet." —kdwilson04
Get it from watswood on Etsy for $295+ (available in eight types of wood).
10.
A heart pendant with silver and rose gold color details for showing your love in a particularly personal way.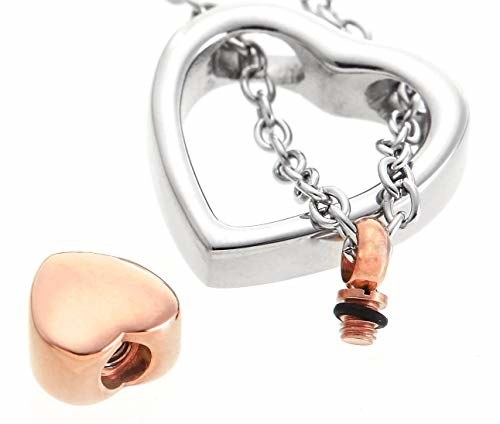 Promising review: "This keepsake necklace is very very beautiful. However beauty isn't the only asset to this necklace. The stainless steel heart is thick and looks and feels of excellent quality!" —Jacque Stratch
Get it from Amazon for $13.99.
11.
An hourglass urn necklace — an artistic take on traditional pendent necklaces you're gonna be complimented on time and time again.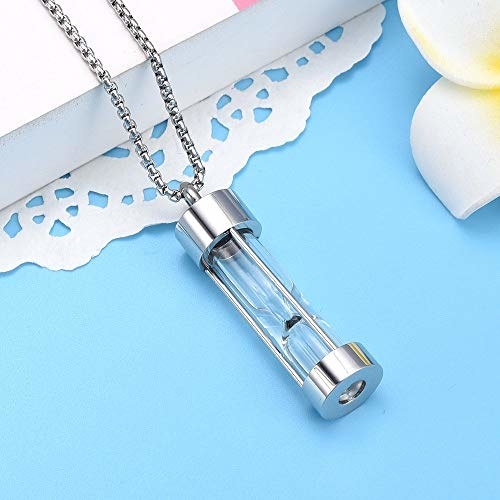 Promising review: "I love this necklace. It's beautifully made and very affordable. It also comes with extra parts, which is very considerate. I appreciate this company's consideration." —Jessica Thomas
Get it from Amazon for $15.68+ (available in five colors).
12.
A biodegradable burial box sure to look really lovely as the ceremony's centerpiece.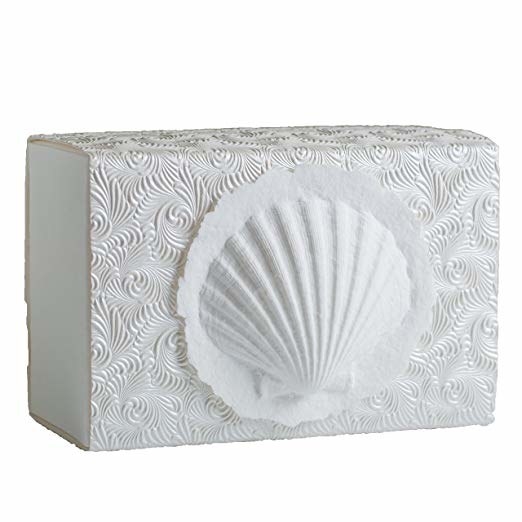 Promising review: "I wasn't going to review this because it just seems weird giving an urn a five-star rating. Seriously, who goes 'AWESOME COFFIN!!' when they're at a funeral? However, the product arrived on time, was exactly what we wanted, and was an affordable price. Plus, we could shop in privacy, at our own pace, without people observing or attempting to influence the entire process. Which is definitely a bonus when making stressful and emotional decisions." —Jennifer Gavitt
Get it from Amazon for $47+ (available in 12 styles and two sizes).
13.
A stainless steel bracelet so you can keep them close in a subtle way and always know they are there, without feeling obligated to talk about it.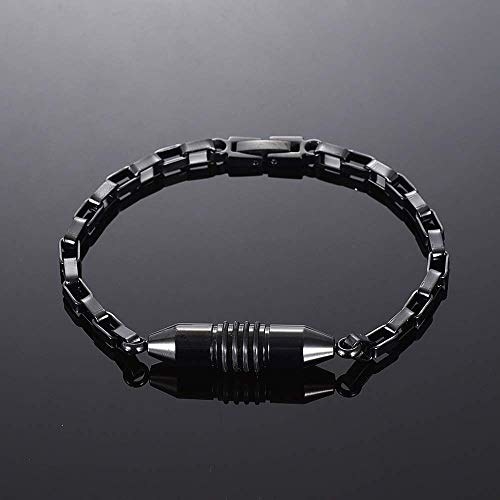 Promising review: "My boyfriend loves it. It fits him well, looks good, and best of all… it's subtle. The bracelet doesn't look like a memorial bracelet at all." —Gail
Get it from Amazon for $17.99+ (available in six colors).
14.
A keepsake piece which may become the most beautiful part of your mantel.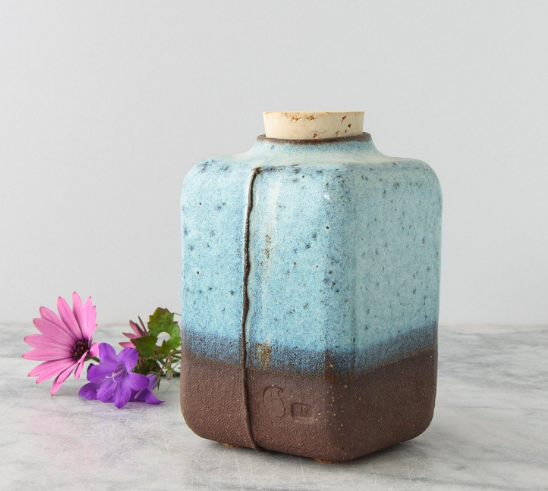 Get it from Touch Formed Studio on Etsy for $145.
15.
A simple cross necklace for a token of your faith and in remembrance of the love you shared.
Promising review: "This is a beautiful cross for my beautiful mother! Now I can keep her close to my heart forever. Great quality for the price. It's a perfect size, not big or gaudy. Very tasteful. I would recommend this cross to anyone who wants to honor a loved one. My only issue is the chain is too small for me (I am a big man)." —Ryan B.
Get it from Amazon for $12.99 (available in 12 styles).
16.
A quirky urn that'll put a smile on your face whenever you see it and think of all the sweetest memories (and meals) you shared.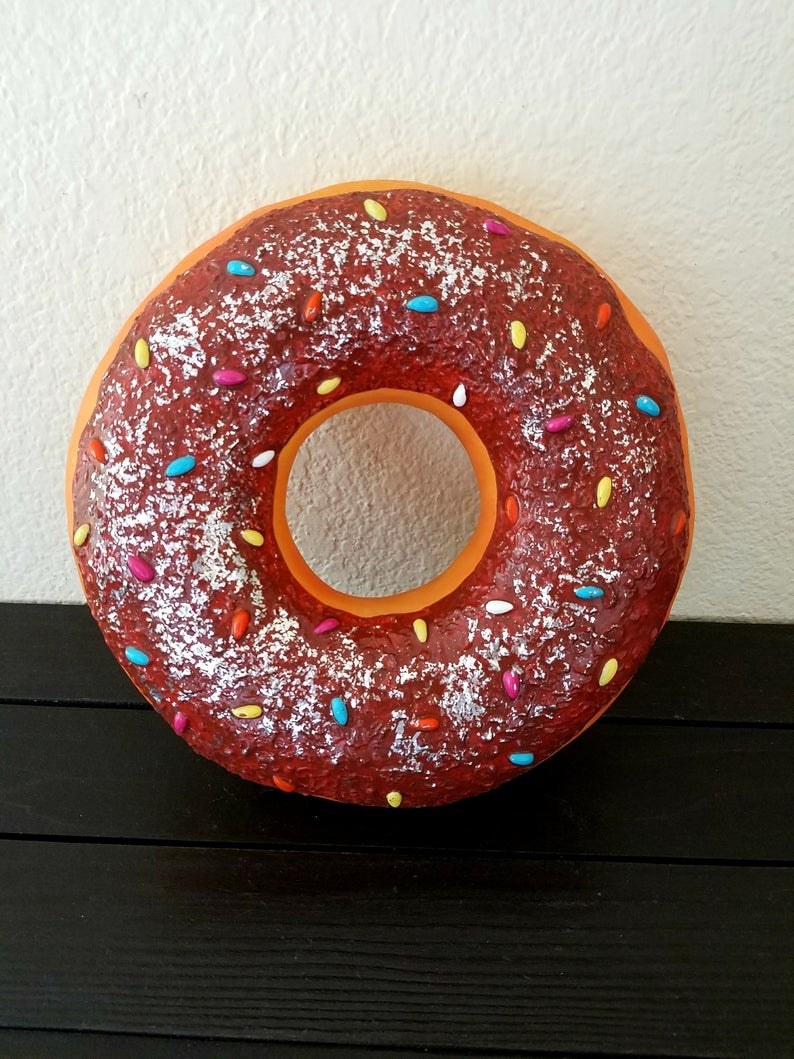 Get it from Out Of The Box Urns on Etsy for $100+ (available in three styles).
17.
A stainless-steel pendant with a dozen colorful crystal choices so you can choose their fave color as an extra special token.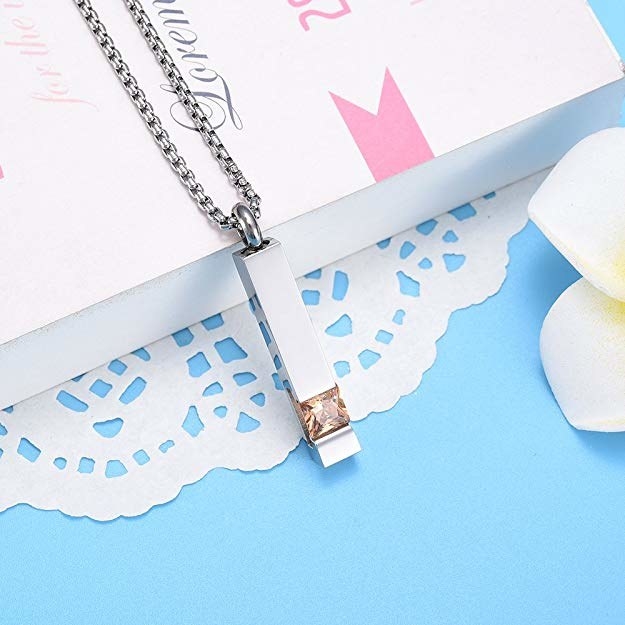 Promising review: "I like this because it's not big or bulky. I looked for quite some time to find one that wasn't so obtrusive. I chose the clear stone because it could be considered April's birthstone, which was my best friend's birth month. It also appears to be set in there nice and sturdy. The chain is very durable but smooth. The only thing I am kind of put off by, is that based on what it looks like on the outside, I thought there would be a little more room on the inside for the ashes. But it is only about half of the space of the upper portion of the pendant. I was only able to get a very very small amount inside. But I am pleased with it overall and, heaven forbid, if I ever need another urn pendant….I'd probably order another one just like it." —The Siren
Get it from Amazon for $17.18 (available in 12 crystal colors).
Also check out a similar cremation necklace without the crystal for $15.97 or rose gold pendant for $22.99.
18.
A teardrop-shaped beaut that'll make a wonderful display, even if you aren't ready to tell people the real meaning behind it.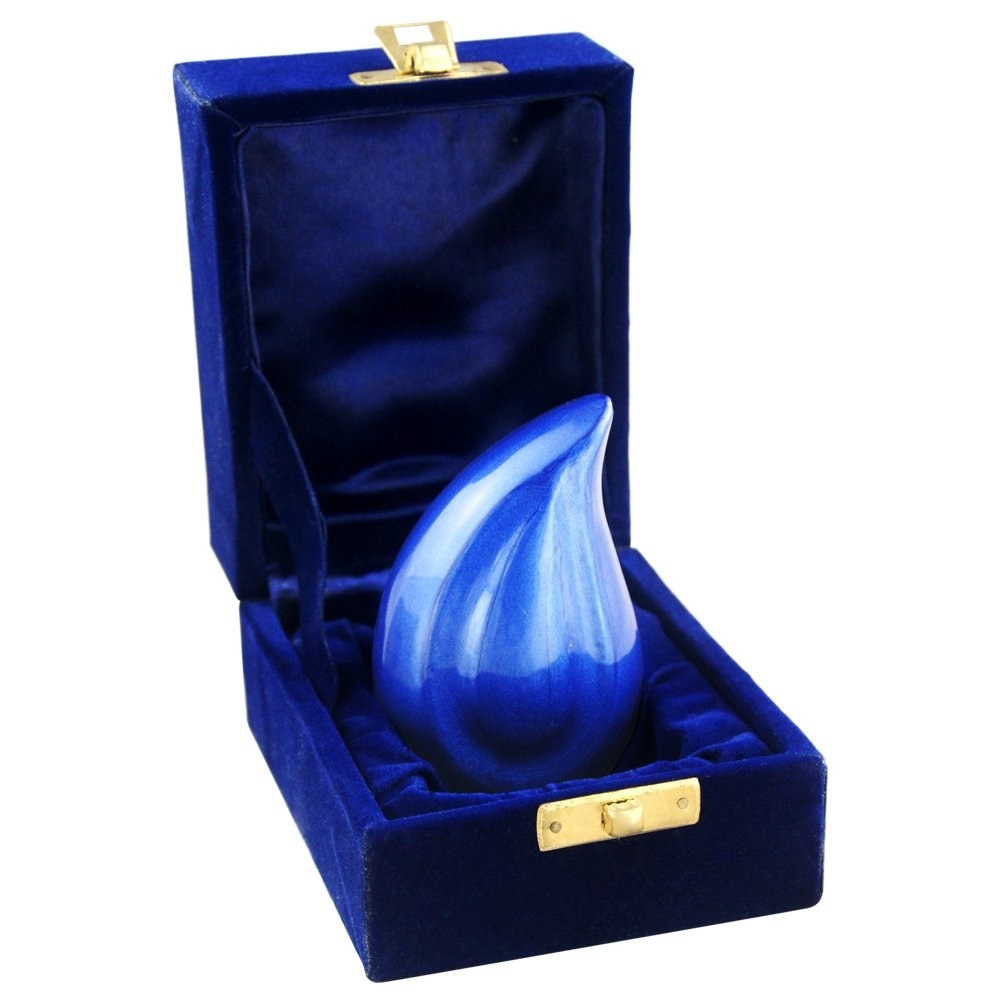 Promising review: "When I interred my partner's cremains last year, I wanted to keep some at home to sit in front of the picture of he and I. I researched many, but chose this one. When it arrived, I knew I had made the right choice. It is heavy, to me indicating good quality. It was effortless for the funeral director to place some ashes in it. The color is brilliant and the teardrop shape for me is reminiscent of all the tears I have cried since his passing. It comes in a very nicely made latched box with soft lining. I am so very pleased." — Mad Scientist
Get it from Amazon for $23.90.
19.
A biodegradable urn made for ocean burials because the beach is arguably the best, so of course that's the plan.
Promising review: "Perfect. We put shells on top so it would sink to floor of ocean. And it will become a living sea reef." —Melissa Rigg
Get it from Paper Turtle Urns on Etsy for $169+ (available in five colors and two styles).
20.
A lotus urn necklace set to become the most prized item in your jewelry box.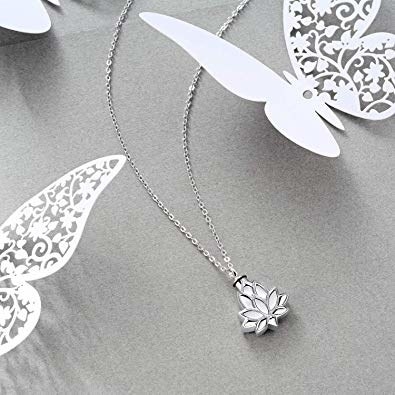 Promising review: "Absolutely perfect and as described. Grief stricken by the loss but I know she's with me when I wear this necklace." —CucamongaKid
Get it from Amazon for $32.99 (available in two other styles).
21.
A hand-engraved urn with the Tree of Life on it you can sidle up on a bookshelf beside their favorite reads.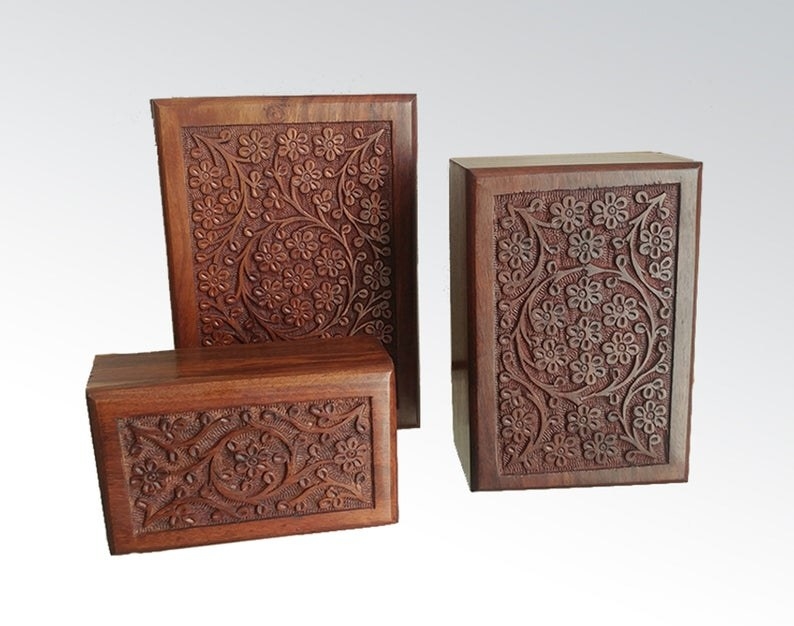 Promising review: "This urn is so beautifully made and everything I was hoping for! You can tell it's handcrafted, which adds to the appeal for me, and is put together very well — it's definitely something that's going to last. Eliza, the seller, was very quick to email me, ship it out, and make sure I was going to be happy with my purchase. It arrived well packaged and very quickly (I believe it only took a week from purchasing it to arrive here in California, and it came all the way from India). So, thank you Eliza for being wonderful throughout the whole transaction! I absolutely love it ❤️" —Kelli Smith
Get it from Funeral Products on Etsy for $45+ (available in four sizes).
22.
A waterproof circular design that comes in a nice box for a wonderful (but discreet!) gift to give loved ones.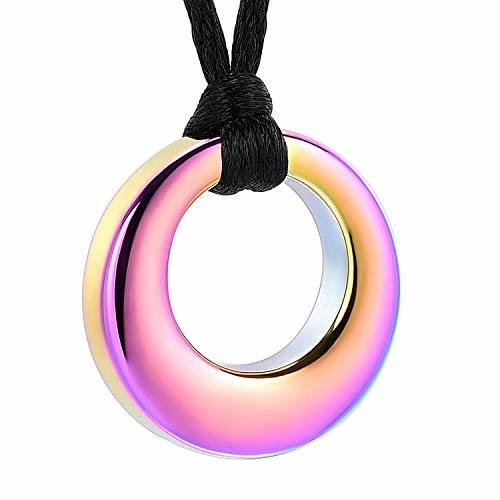 Promising review: "I get so many compliments on this necklace and no one has a clue my husband is inside of it! An, accurately described, tiny amount of him — but he is with me everywhere I go. I wear the rope part as a necklace, since it is adjustable if fits over my head then I adjust it depending on what I'm wearing." —Claire B
Get it from Amazon for $18.99 (available in nine colors).
23.
A feather necklace to remind you of all your great memories when things feel fleeting.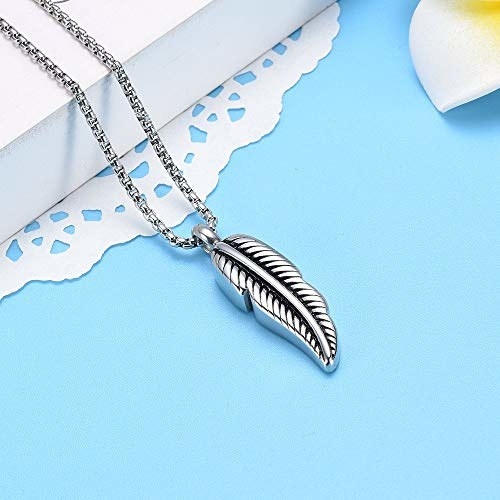 Promising review: "VERY pretty. I bought three of them for me and my two sisters to hold my dad's ashes. LOVE!! The clasp seals well and these have a nice weight to them so you always feel them by your heart." —Amazon Customer
Get it from Amazon for $17.68+ (available in four colors).
24.
A biodegradable scattering tube in case your loved one has some grand plans. (And why shouldn't they?!)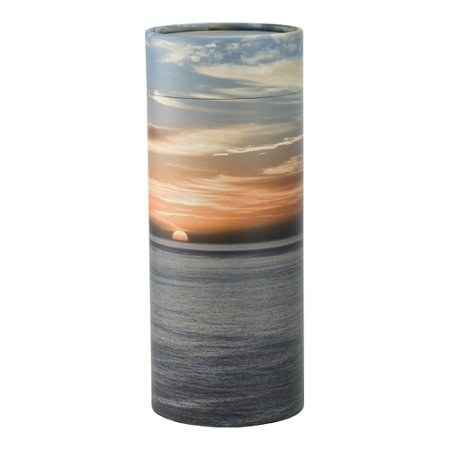 Promising review: "The urn is a beautiful place to put your loved one to either set a float or to keep them safe and secure." —Gary L Stroud
Get it from Amazon for $63.99 (available in a variety of sizes and designs).
25.
A gorgeous peacock feather necklace that'll rack up all sorts of compliments you'll appreciate even more!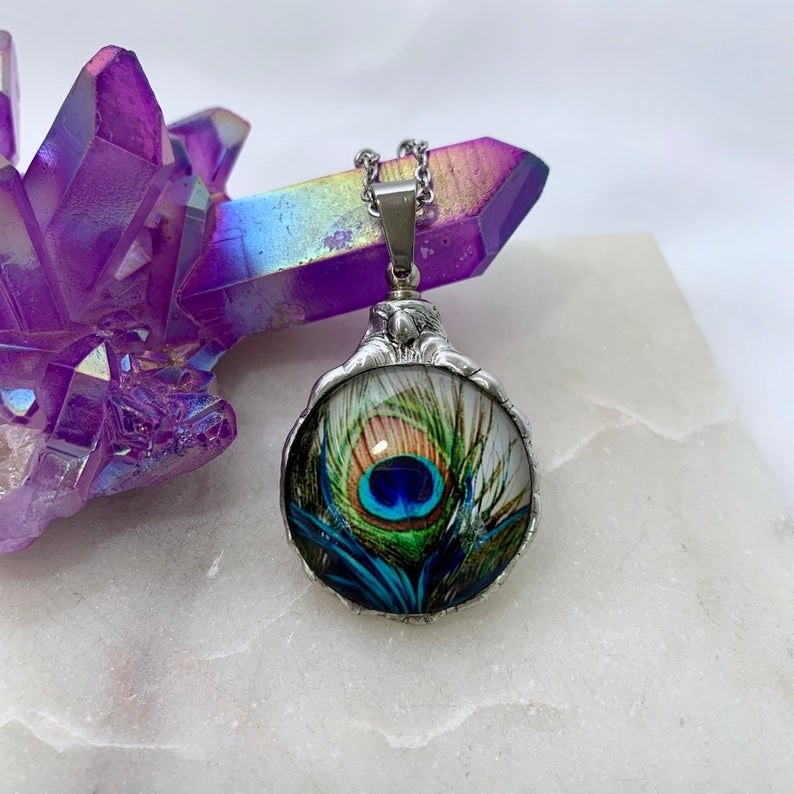 Promising review: "Bless your heart. Not only was this necklace beautifully made, but you helped bring so much comfort to my friend who lost her husband recently after 50 years. Thank you for all you do and for such a meaningful piece." —pennyalf
Get it from Sacred Spirit Relics on Etsy for $79.
26.
A faux-fur pillow with a pocket for your pet's ashes so you can still snuggle together on the couch.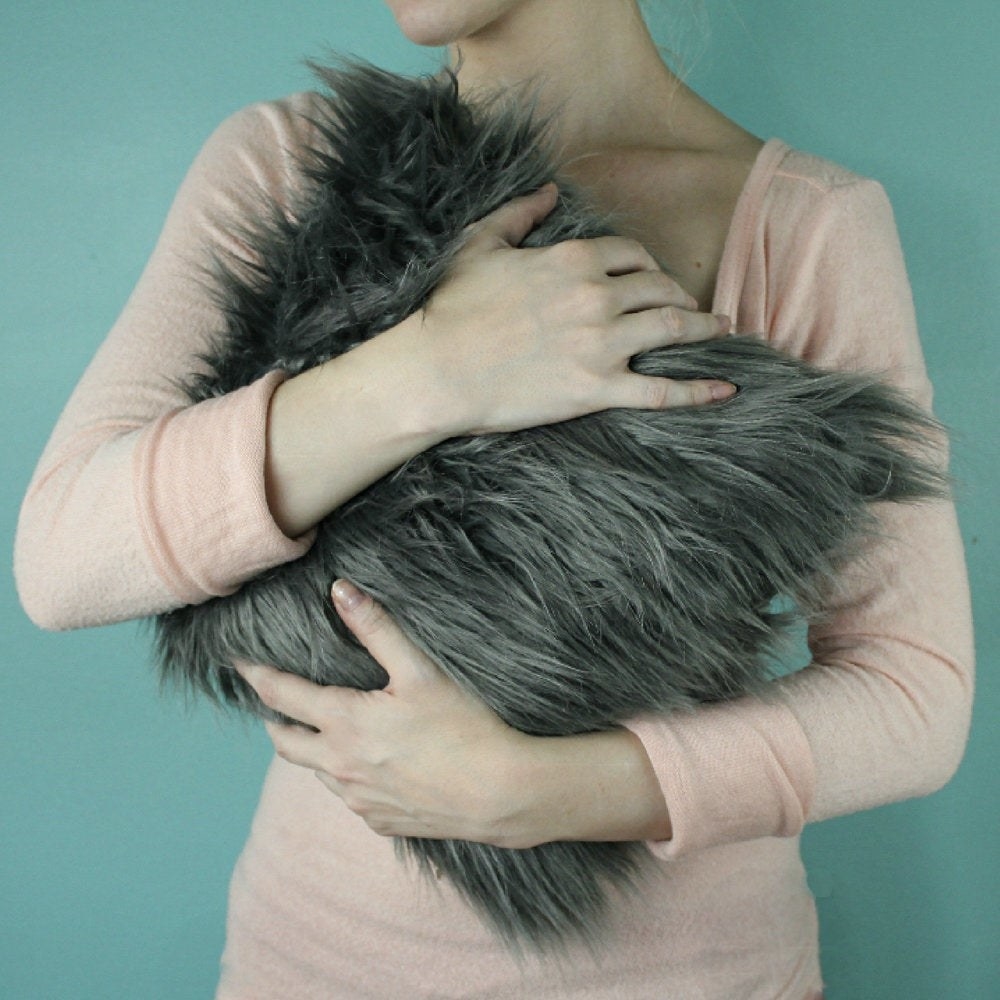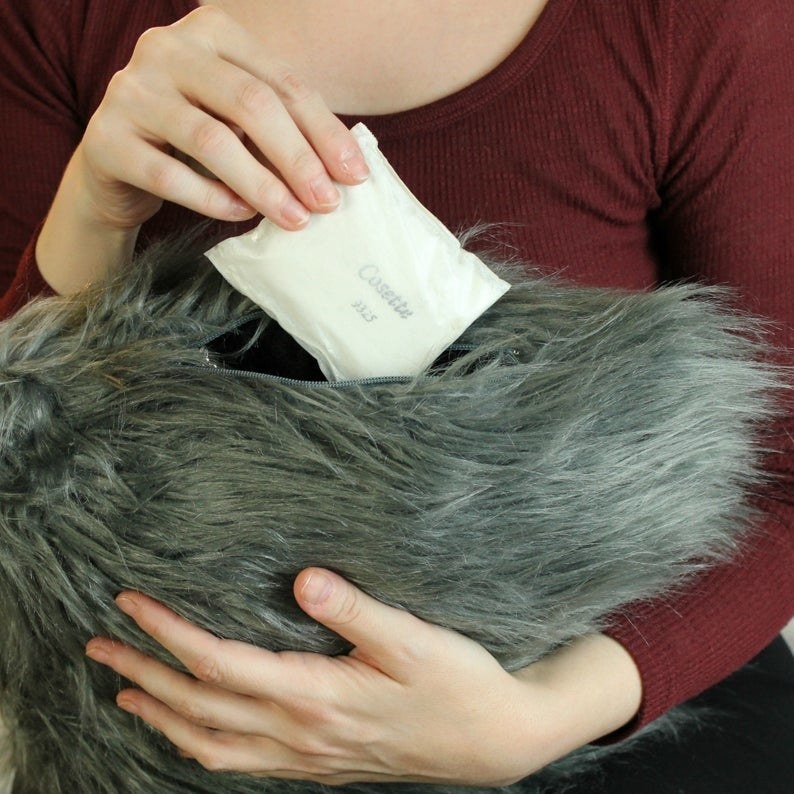 Promising review: "Our cat Slick was rapidly approaching the end of his days and I had to face the next event. I was absolutely heartbroken and did not want to lose him. I looked at various urns but did not like the cold hard items that are available. While searching alternatives I found Square Zetties and sent Liz a special request as I did not see the material I was looking for. She is an absolute angel, she responded quickly and was very caring, she found the perfect material and worked and shipped the pillow very quickly for me as I had asked for rush shipping. When we received the pillow and opened the box we burst into tears as it was exactly what we needed for our boy. Now he can still sit with us on the couch or in his favorite chair and we can still reach out and touch him. Thank you Liz for such a marvelous item." —whozawhat
Get it from Square Zetties on Etsy for $100.
27.
A hand-carved rose quartz creation to (sneakily) contain cremains near your heart while you're on the go.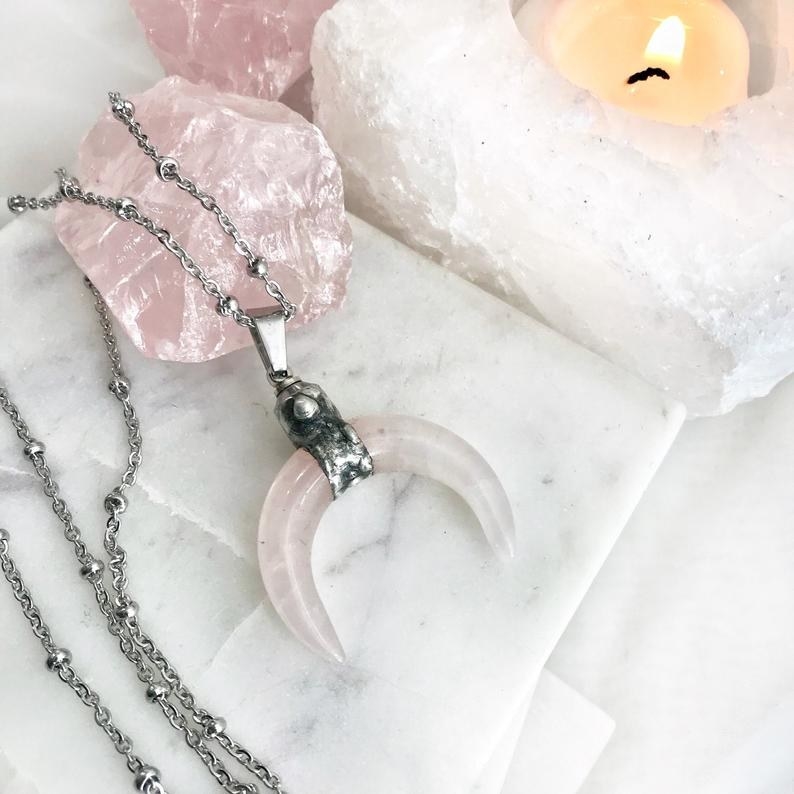 Promising review: "It's perfect for my daughter who lost her father recently. She loves it and wears it daily. Thank you!" —Cibyl Lane
Get it from Sacred Spirit Relics on Etsy for $79 (available in four necklace strand options).
28.
A wall-mounted custom trophy that'll be even more meaningful in case you're angling for something out of the ordinary that'll fit in with everything else as a constant loving reminder.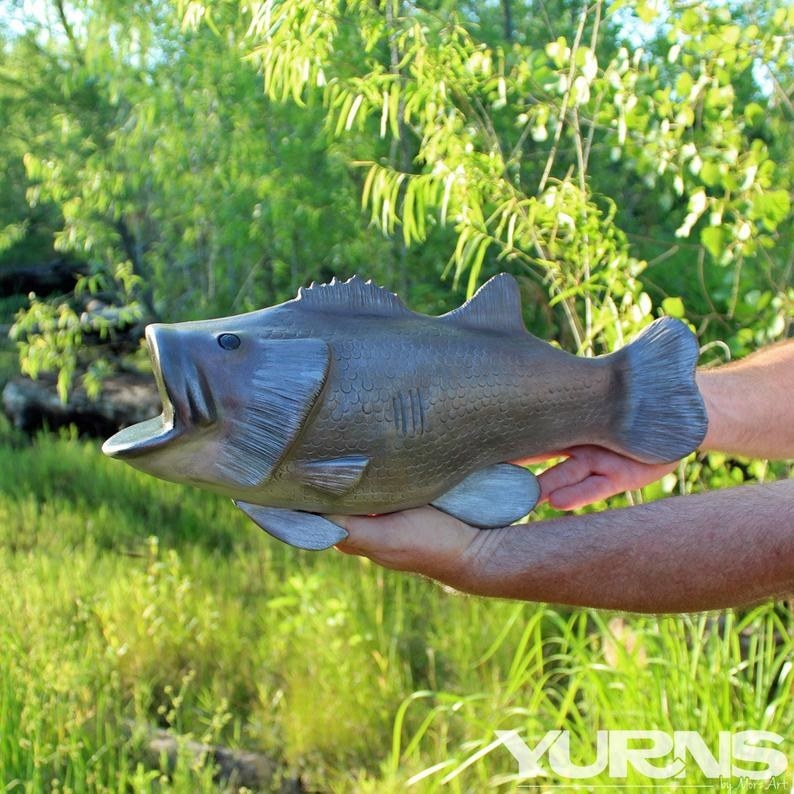 There are seven font options and you can add a personalized engraving of up to 50 characters.
Promising review: "This urn is the most unique one I have ever seen. I love it. And I know my husband would feel the same." —Kathleen
Get it from YURNSbyMorzArt on Etsy for $585.
Looking for more great Amazon finds? Check out some of our favorite cheap things to buy on Amazon, some of the weirdest things on Amazon you might actually want, or read through all the rest of our incredible Amazon product recommendations.
Reviews have been edited for length and/or clarity.
Looking for the perfect gift for any occasion? Check out all of BuzzFeed's gift guides!


Source: Read Full Article