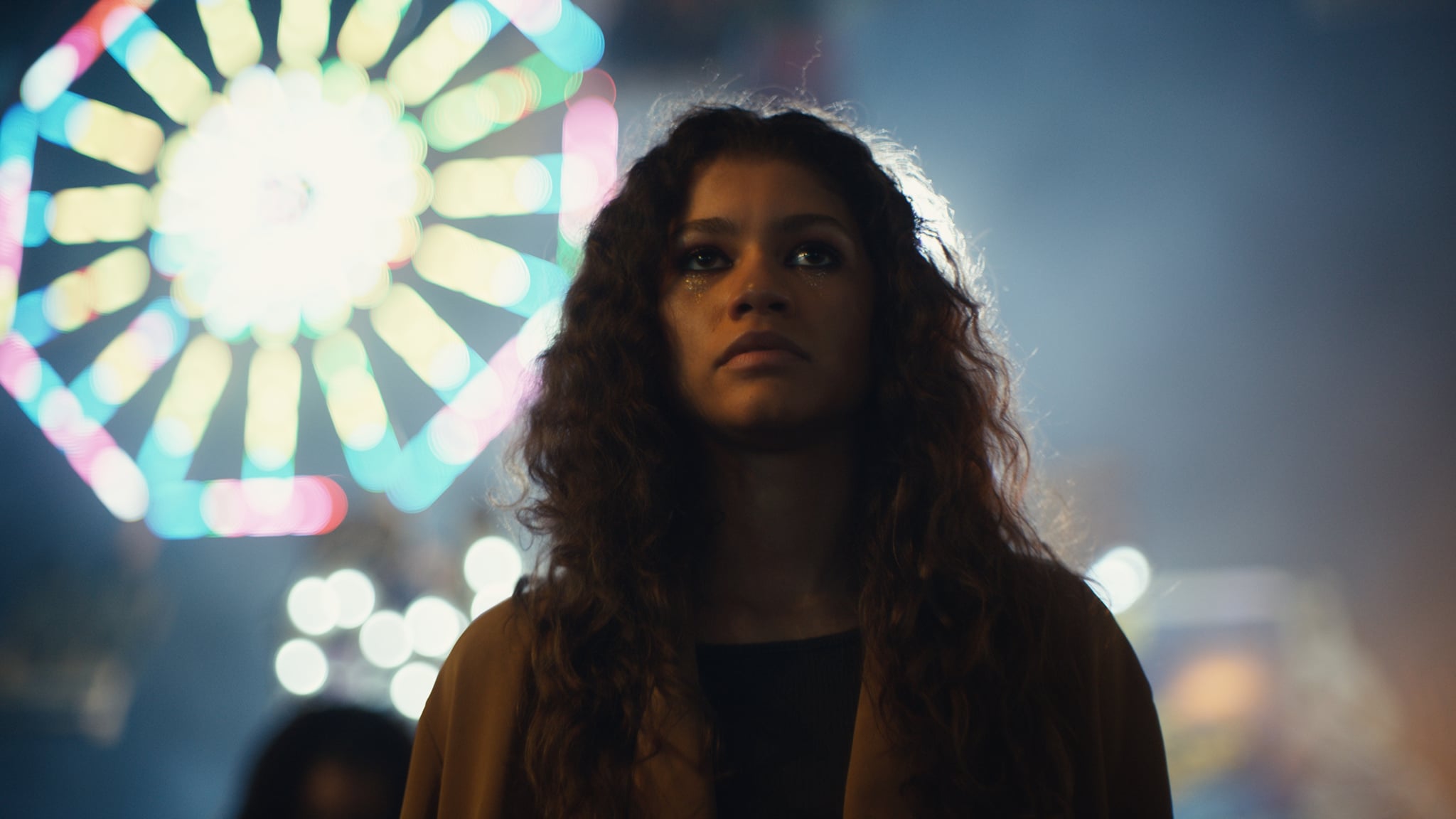 This year's Emmys were historic in more ways than one. It was the first time the ceremony was held virtually (kudos to all the celebrities who actually dressed up for the occasion — I would not have done the same thing), Schitt's Creek set the Emmy record for number of awards won by a comedy in a single season, and a record number of Black actors took home trophies. And then, there was the big moment Ms. Zendaya Maree Stoermer Coleman won the award for outstanding lead actress in a drama series for her role as Rue Bennett on HBO's Euphoria. The admirable triumph made the 24-year-old star the youngest actress and the second-ever Black actress to receive the honor.
It didn't take long for the internet to collectively celebrate Zendaya's accomplishment, as congratulatory messages flooded in from her costars, loved ones, and fans. The ubiquitous expressions of acclaim — and the succinct "f*ck yes" sentiments — permeated my social media timelines, and I happily joined in, uncaringly posting an embarrassing video of me dancing to Zendaya and Labrinth's "All For Us" remix on my Instagram Story. The support and genuine excitement from everyone was not only telling of Zendaya's phenomenal performance on Euphoria, but it's also a testament to who she is and the energy she radiates.
Zendaya has had one of the most successful and commendable transitions from Disney Channel star to Hollywood icon. It's something that I've enjoyed watching as a longtime fan who's grown up with her, almost in a literal sense considering she's only three months older than me. I never missed an episode of Shake It Up during its three-year stint from 2010 to 2013, always feeling represented by Zendaya's character, Rocky Blue — an intelligent, awkward, conscientious Black girl. Sure, I was in high school by the time the show came out (don't act like your Disney days ended in middle school — I see right through you), but I connected with Rocky. I was goal-oriented, quirky, and kind of weird but very much so about my business. Heck, I still am, which might explain why rewatching Shake It Up on Disney+ as an adult hits all the same.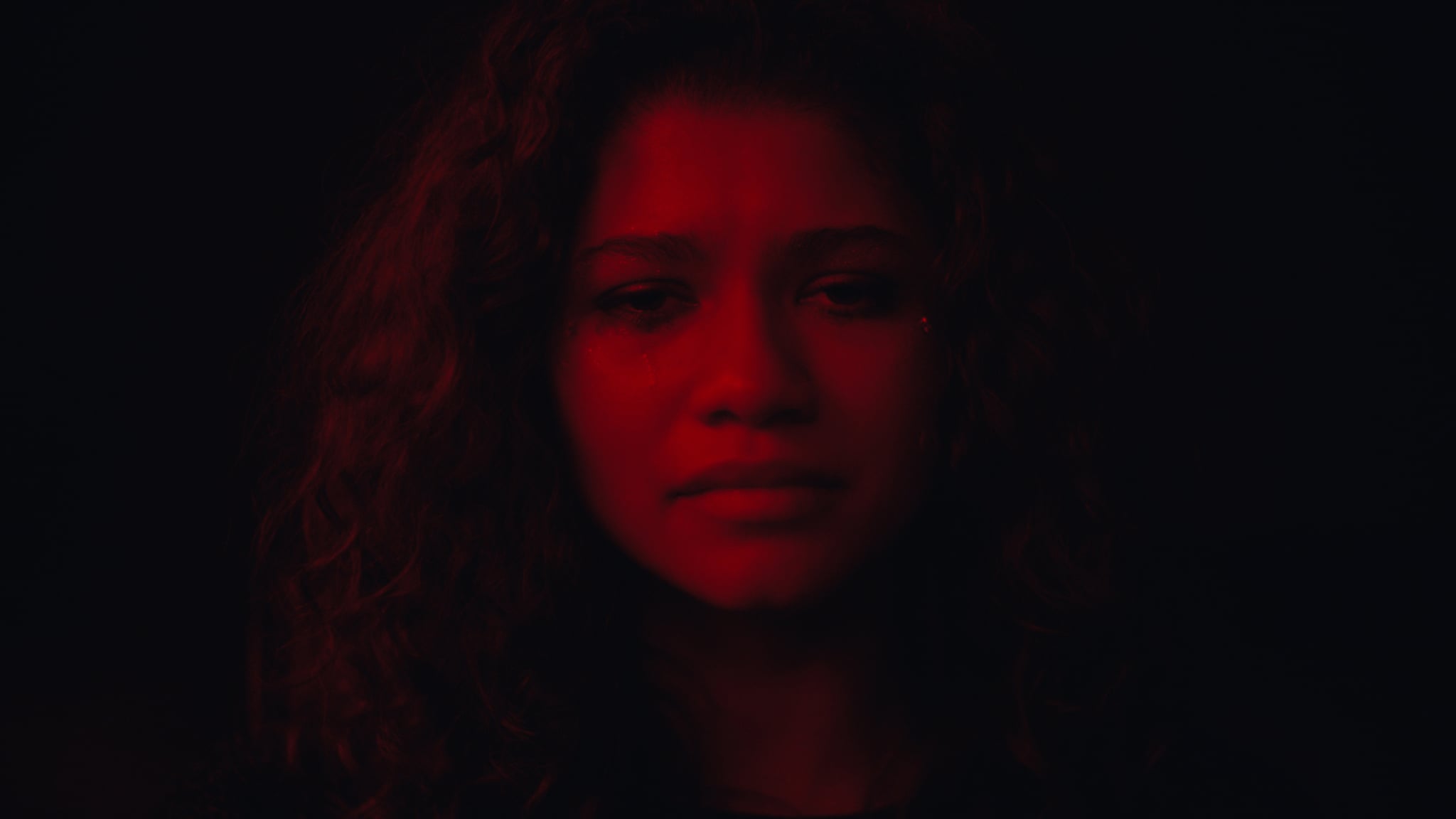 I also followed Zendaya's early music career, spending a near-disconcerting amount of time learning the music video dance for her 2013 hit "Replay." And when her fashion line Daya by Zendaya launched in 2016, I snagged a shirt right away literally just to throw my coins at one of my biggest inspirations. I can't say I did the same thing when she unveiled her Tommy Hilfiger collections in 2019 because ya girl didn't have enough coins for that, but I watched her New York City runway show and applauded every design.
So, when Zendaya made her first major post-Disney debut on Euphoria in 2019, I wasn't nervous for her. I spent the past decade following her professional ventures, lauding her candor regarding social justice, and extolling her very classy clapbacks against haters. She's not the type of person to do anything unless she knows it's right, so despite her recognition as a Disney star, I trusted that she was making the right next step for her career. Lo and behold, Euphoria dropped on HBO, and everyone lost their minds over Zendaya's performance.
Admittedly, she exceeded my already high expectations as I watched the gripping season. Her portrayal of a struggling addict gave me insight into something I knew little about, while her compelling depressive episodes struck a familiar chord with me. There I was again, feeling a relatability to Zendaya's character as I did nine years prior when she was Rocky.
What I find most brilliant about Zendaya is that whatever she does, she puts her all into it while maintaining a balance of humility, confidence, and authenticity. She takes her career seriously and has a real appreciation for her job, which has innately cultivated a fanbase that shares that same gratitude for her work. It truly was a special moment seeing her collect an Emmy that she clearly deserved — regardless of being in the running against big names like Sandra Oh, Olivia Colman, and Jennifer Aniston. It was a win for her, a win for the culture, and a win for everyone who rocks with her, whether they're a longtime fan or a relatively new one. So congratulations, Zendaya and fellow Zendaya stans — we secured the Emmy bag!
Source: Read Full Article