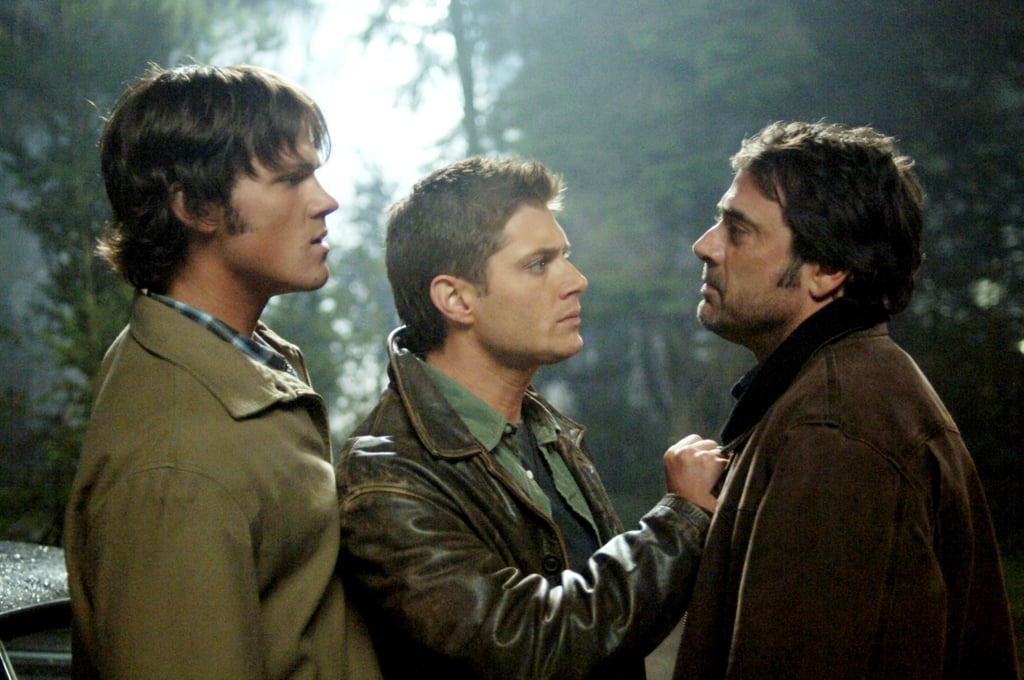 Carry On My Wayward Son? Jared Padalecki Is "Gutted" Over Jensen Ackles's Supernatural Prequel

If you thought you'd seen the last of Supernatural after its November 2020 series finale, think again. On June 24, Deadline reported that The Winchesters, a prequel series centered on John and Mary Winchester's love story, is currently in the works at The CW. The show comes from Jensen Ackles, who played Dean Winchester on Supernatural, and wife Danneel Ackles's production company, Chaos Machine Productions. Joining them is former Supernatural co-executive producer Robbie Thompson, who is set to write and co-executive produce the prequel series.
"After Supernatural wrapped its 15th season, we knew it wasn't over. Because like we say in the show, 'nothing ever really ends, does it?'" Jensen Ackles told Deadline. "When Danneel and I formed Chaos Machine Productions, we knew the first story we wanted to tell was the story of John and Mary Winchester, or rather the Supernatural origin story. I always felt like my character, Dean, would have wanted to know more about his parents' relationship and how it came to be. So I love the thought of having him take us on this journey." While Ackles is excited about the upcoming project, fans of the original show are currently divided. It probably doesn't help that Ackles's Supernatural costar Jared Padalecki allegedly had no idea about the project. Ahead, we've broken down everything we know about The Winchesters, including the plot, the potential cast, and the Supernatural Twitter drama.
Source: Read Full Article