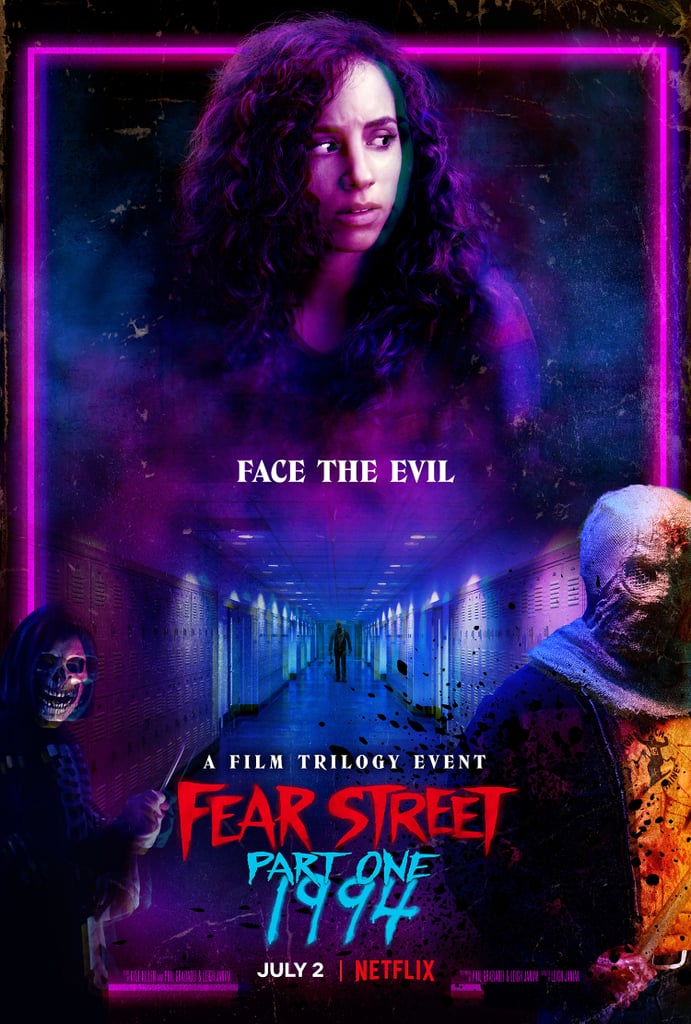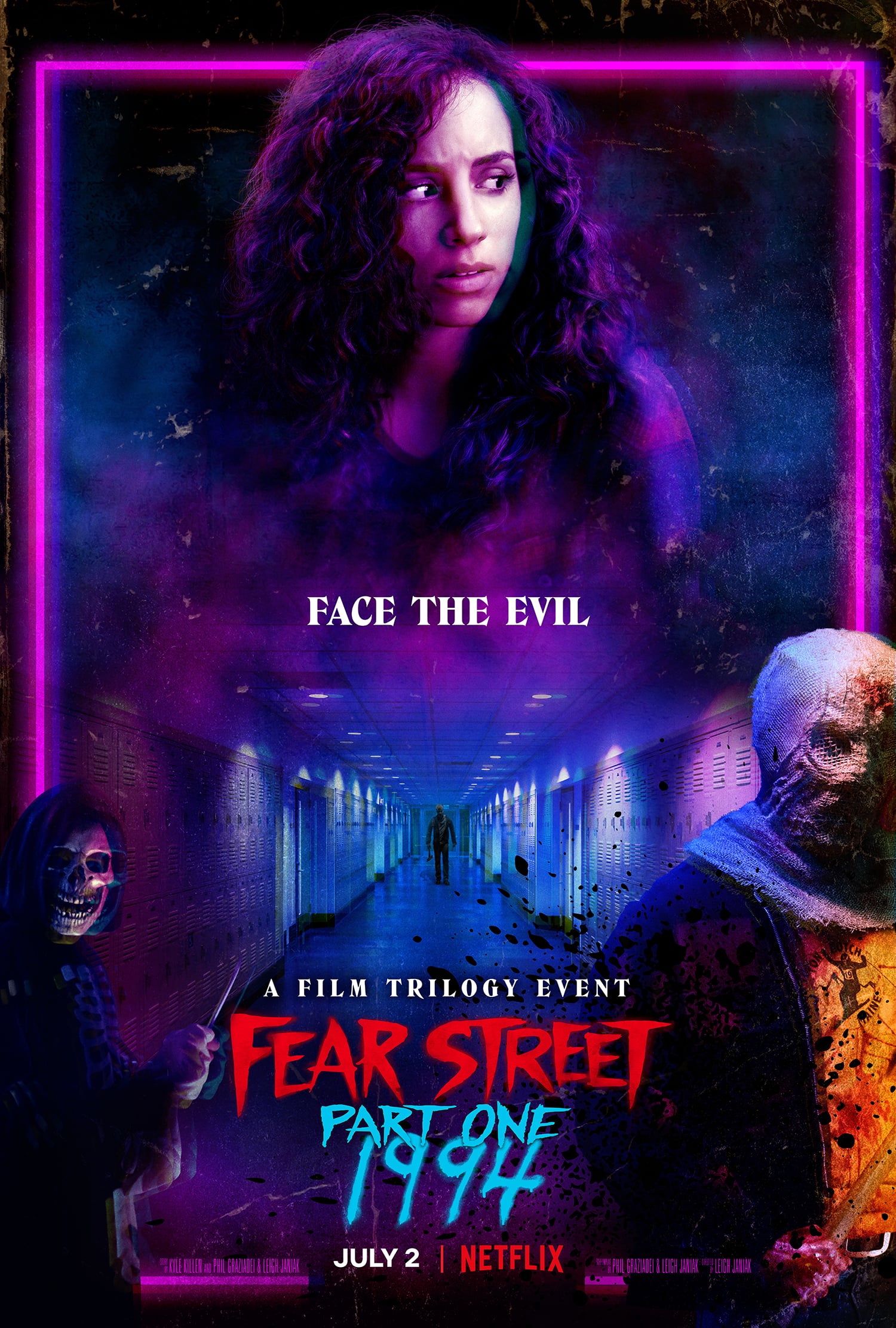 Image Source: Netflix
"Hello? Is anybody there?" are usually the last lines spoken by the movie character brave stupid enough to go looking for a masked serial killer on their own. In honor of the release of Fear Street: 1984, the first film in Netflix's Fear Street trilogy, inspired by the R.L. Stine book series, Kiana Madeira sat down with POPSUGAR to explain how her character Deena transcends typical horror movie stereotypes in all the best ways.
"I was drawn to Deena because she's so passionate," Madeira said. "She's extremely loyal, she's willing to go through such extremes to protect the people that she loves. And that's something that I really relate to. She's fearless. She's a true hero . . . There's something so empowering about playing characters like her, especially being not only a young woman, but a young woman of color and a queer young woman."
The trilogy, which was shot entirely during the summer of 2019, follows Deena and her friends as they set out to put an end to a 300-year-old curse that's been wreaking supernatural havoc on their small town. As Deena, Madeira leads the charge, staying strong and resilient as she helps her friends escape bloody horror scenes while also navigating her own relationship with her girlfriend Samantha, played by Olivia Scott Welch. Off screen, the costars often listened to "Fast Car" by Tracy Chapman, a song that perfectly captured their onscreen relationship. "That was a song that we often used to kind of dive into our circumstances," she said. "And even now when I hear that song, I think about the characters that we play in Fear Street and it's very close to my heart."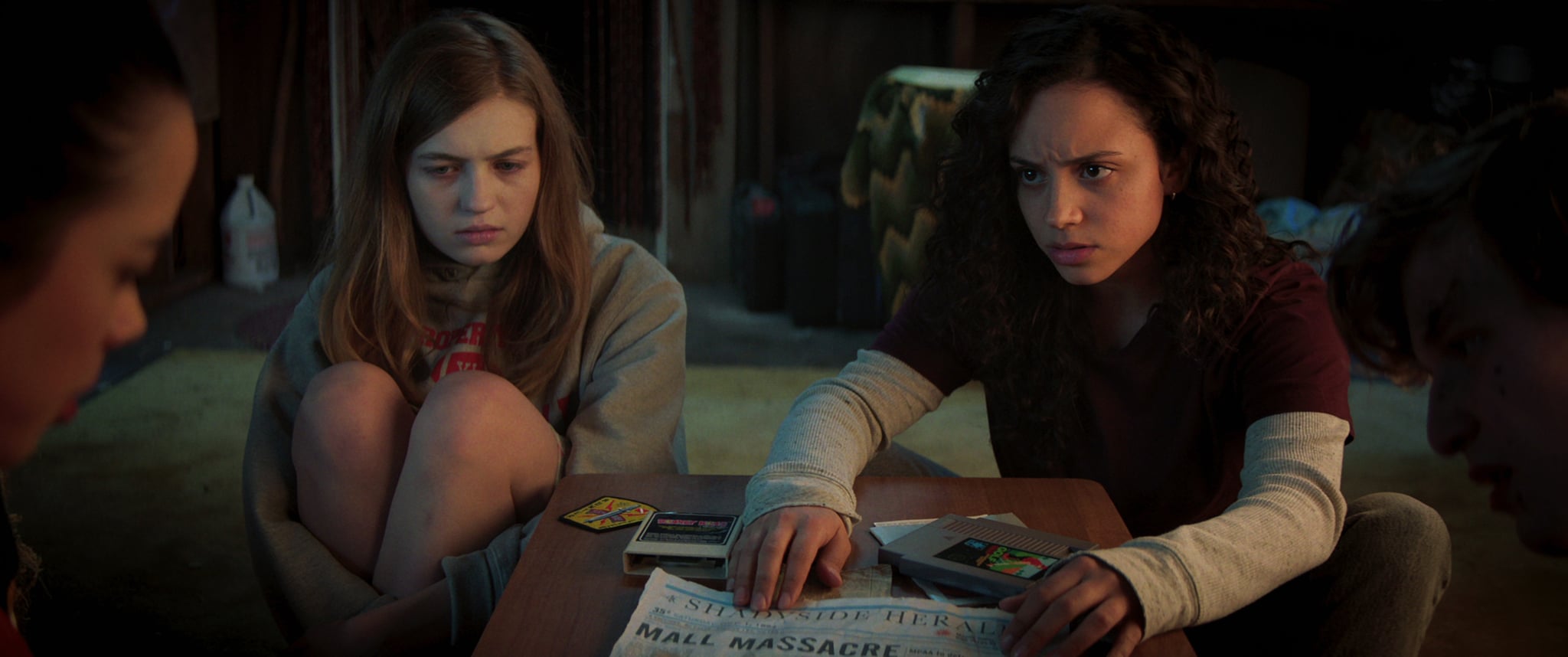 Image Source: Netflix
Even though filming has wrapped, Madiera said she still keeps in touch with her costars in their group chat, including Benji Flores Jr. "Benji, who plays my younger brother in the film, I do feel like he's actually my little brother in real life. I love him so much," she said, adding that he was also one of the biggest pranksters on set, along with Ashley Zukerman, aka Sheriff Nick, who tricked the cast into thinking he was the only actor asked to pose for a set of action hero dolls. "He was so serious in his delivery that we really didn't know if he was telling the truth or not," she recalled.
A mishmash of all our favorite slasher film tropes, the trilogy takes inspiration from the friendship dynamic of The Goonies, the horrific happenings of M. Night Shyamalan's The Village, and the nostalgic '90s horror of movies like Scream and Nightmare on Elm Street. "You'll find little Easter eggs that will definitely call you back to the classic horrors," Madeira said, adding that the scary movie elements are no joke, especially when it came to running away from the supernatural villains. "It's not just like we're doing three casual films; they're three horror films and there's some crazy stuff that happens in them. So it was pretty physically demanding, which I enjoyed."
Madeira, who was a huge fan of the Goosebumps books growing up, also mentioned that R.L. Stine swung by during filming one day to share his praises and give everyone a dose of nostalgia. "He's so amazing and supportive," she said. "He told me that he couldn't see anyone else playing Deena better. And I was like, 'Oh my gosh, that means so much to me.' He was really encouraging for all of us, and he also had such a calm demeanor to him, which made it a lot less intimidating because for so many of us he's like a childhood hero. Meeting him was such a great experience."
While Fear Street: 1994 is an adventure, 1978 is filled with heartbreak, and 1666 is "extremely dark," the trilogy itself ties together beautifully. At its core, Madeira reveals, Fear Street is a love story that centers LGBTQ+ characters as the heroes for once, bringing an unexpected element of love and hope to an otherwise chilling series. "I think something that's unexpected is that there really is a love story at the core of all three films. I haven't seen that too often in horror, and this love story it's strong enough to last throughout the span of all three films . . . It's strong, it's powerful, it's authentic, and it's unconventional in comparison to what we often see on screen."
On a scale of 1-10, Madeira deems the trilogy Fear Street 10/10 in terms of scariness, pointing out that the third film is her favorite because of the dark, twisted plotline and imagination required to mentally travel back to 1666. "[Director Leigh Janiak] doesn't shy away from showing the horror, which I think definitely pushes [the movies] to that level of rated R," she said. "Also, the things that these kids are going through, they're actually scary, and I love that the visuals go hand in hand with that . . . I think real horror fans will be very fulfilled."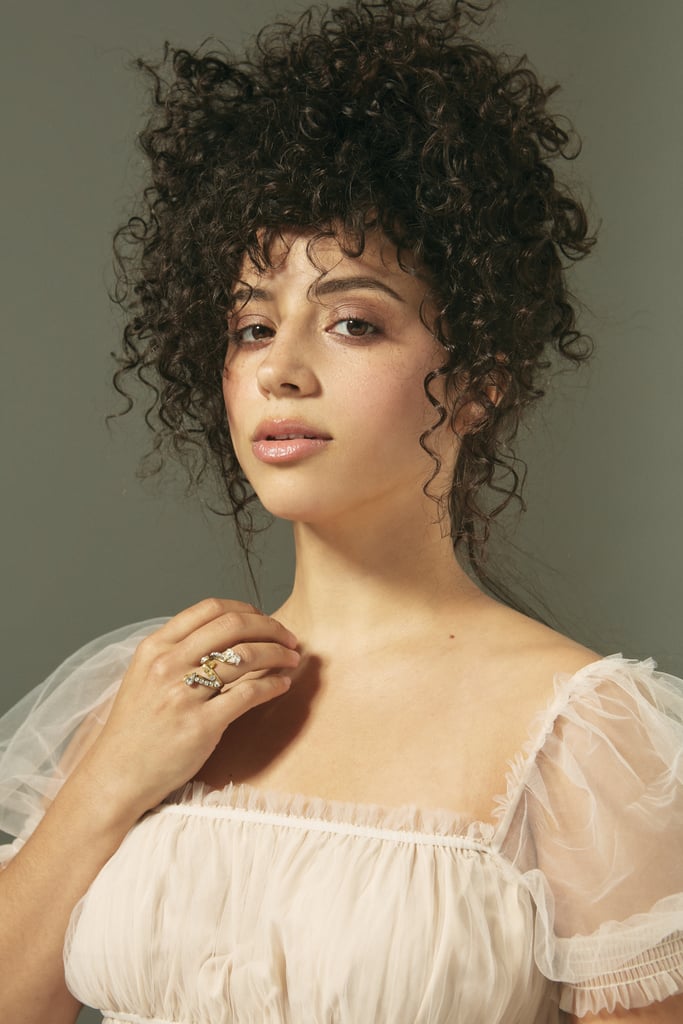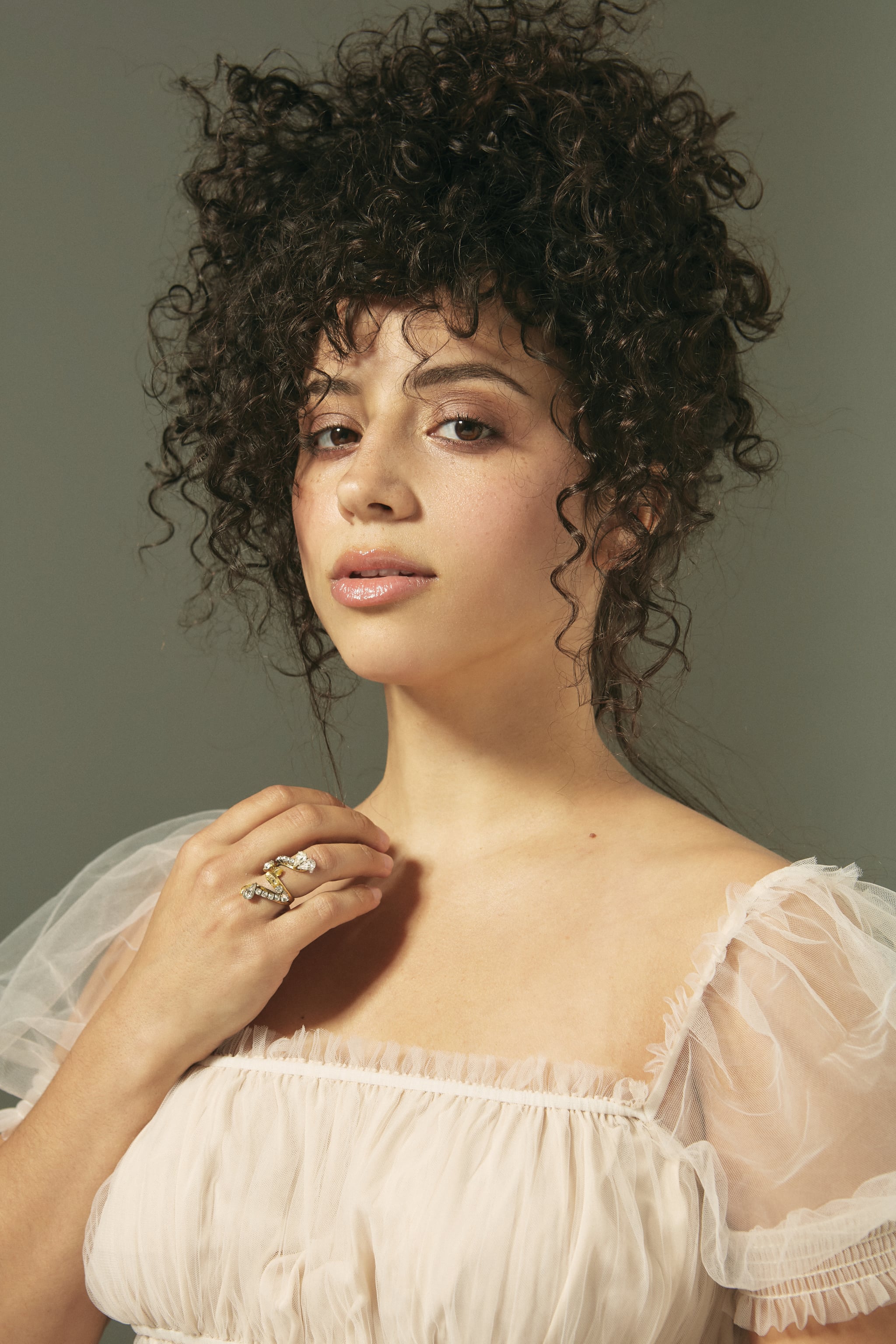 Image Source: Brendan Wixted
Source: Read Full Article