Often regarded as the "Godfather of Streetwear", Hiroshi Fujiwara has continued to push the boundaries of design for over three decades. Still eager to take on new challenges, the designer has teamed up with Maserati for an exclusive collaborative collection through his fragment design label.
Enlisted to participate in the Maserati Fuoriserie Customisation Program, Fujiwara opts for the luxury brand's Ghibli Hybrid sports sedan as his canvas. Unveiling two models — a black Ghibli Operanera and white Ghibli Operabianca, both carrying Fujiwara's signature stripped-back style as well as reimagined dual-branding within its details. With only 175 made available for global distribution, 40 of which are for Japan, both cars retail for ¥14,250,000 JPY (approximately $127,730 USD).
Accompanying the vehicles is a limited-edition fragment design x Maserati capsule collection comprising of T-shirts, hoodies and a cap sold exclusively at the "Maserati meets fragment" pop-up event in Harajuku, Tokyo from June 25 to July 11 as well as Maserati's official channels including dealerships and website.
HYPEBEAST got exclusive access to the launch event and caught up with Fujiwara to gain insight into the iconic collaboration between two worlds.
1 of 4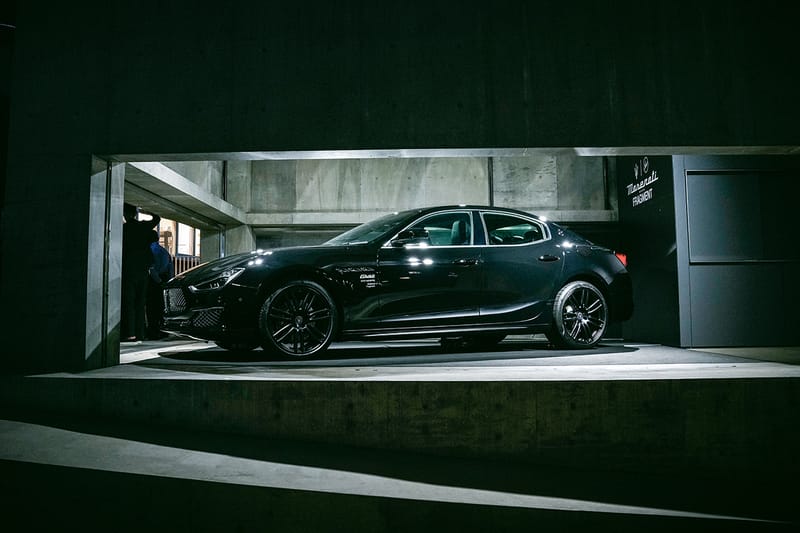 2 of 4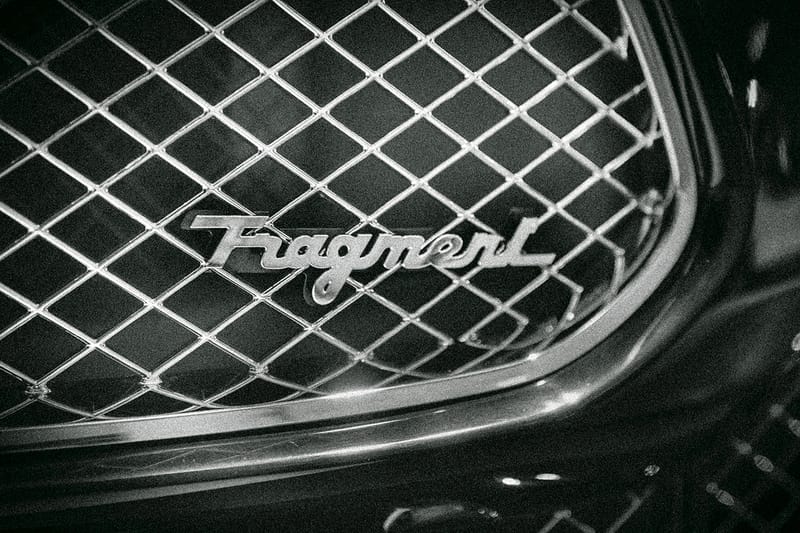 3 of 4
4 of 4
HYPEBEAST: How did this partnership begin?
Hiroshi Fujiwara: They contacted me and said they were going to do something that would merge cars and design. I really like cars, especially Maserati, so I said by all means, if there's anything I can do.
What drew you to working with Maserati?
Maserati still has an underground feel in a good way. It's not a "major, major" brand like Toyota or Benz but it also doesn't have the ultra-luxury, flashy feel like Ferrari. It's a great position to be in. I feel like Maserati is firmly supported by car enthusiasts who appreciate Italian engineering.
Can you elaborate more on the process behind its creation?
It started after I was invited to Maserati's HQ in Modena, we didn't create something from scratch; it's all based on customization. I wanted to channel the vibe of old Maserati models from the '60s and '70s because I like to drive new cars, but I also really like the vintage look.
Is this the first time you've worked so intimately on a car?
It was my first time. Not only just on a vehicle but even getting insight into the workings of a car business and it's pretty different from fashion. Whilst having discussions and adjusting views, I learned about what it takes to sell a car and the process that goes into that. Even so, I ensured that they kept it kind of underground and not to develop it on a large scale. Until now, I've mostly only worked on fashion partnerships, which is very different from the car industry in so many ways so it's been a good experience for me.
Fans will be happy to see fragment's unique product code on the car.
Yes. Actually, I'd like to make it smaller, so I'm thinking of reducing it a little when it goes on sale to the general public.
What was the idea behind creating a white model?
Initially, I wanted to make a navy-blue model, but black is what I personally like for everyday driving. We were also discussing producing the car in another color and I said, "It's got to be white after all".
What was the biggest challenge you faced?
Everything was new to me, at first I didn't even know what the limitations were. It was about how much I could change which highlighted a difference in ideas. I also couldn't go over there due to the pandemic and couldn't actually see or hear their opinions, or even express my own and that was a challenge.
It must have been difficult to do everything remotely on your first automotive venture?
Yes, it was. When I'm able to travel properly, I may have the opportunity to do something different.
What was the key factor you took away from this project?
It's the overall vibe. It would be great if we were able to show that even though it's the same car, it still has the capacity to be customized in line with personal aesthetics.
What features do you look for when shopping for a car?
Comfort. I travel a lot by car and I like it. I'm the type of person who would drive as far as Osaka if I could.
Where do you think the future of the automobile industry is headed?
It's either the trend of electric cars will accelerate or there will be a development of technology that goes beyond electric. With that said, I don't think that all gasoline-powered cars and gas stations will become obsolete in my lifetime. As for electricity, it will be about how far the infrastructure will be developed. While we're working on that, another technology may appear and replace it. It goes like that, doesn't it?
Source: Read Full Article