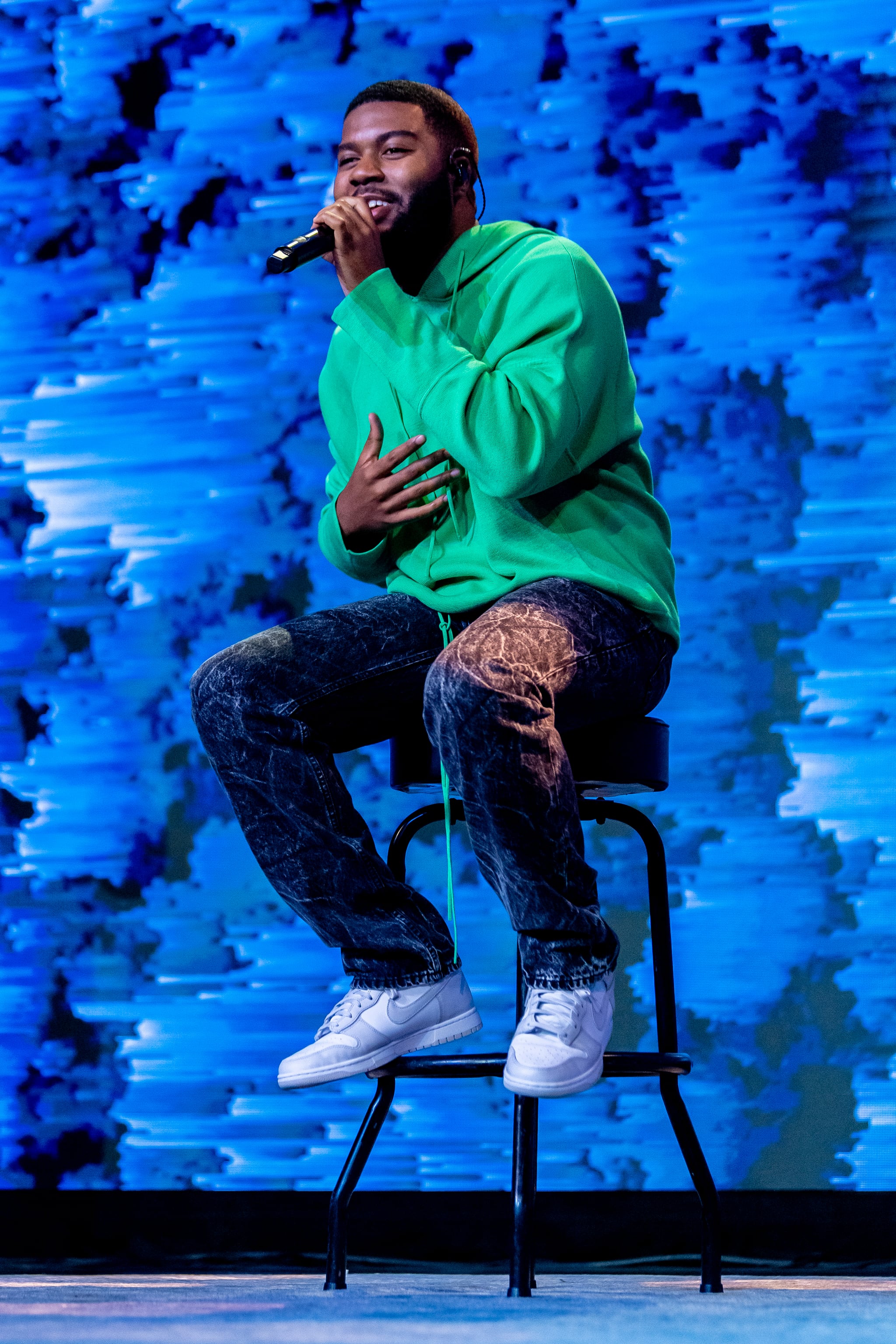 Image Source: Getty/Roy Rochlin
Khalid's new song "Present" is a classic R&B ballad for people in their honeymoon phase — whether it is brief or everlasting. The single, which was released on Oct. 21, talks about the time in a relationship when all you want to do is to be together or "to be present." Khalid takes it a step further in the pre-chorus as he vows, "Give you everything, you get all of my love." Isn't that what most of us want? If you looked up the definition of "devotion" in the dictionary, chances are Khalid's picture probably pops up.
"Present" is the perfect background song for your late-night cuddle sessions or your commute to date night, or just to enjoy because you love Khalid. And if you're not in love, I highly recommend you send this to that friend who has you thinking, "Oh, she's gone." Hopefully, we get his upcoming album, Everything Is Changing, soon, so we can really be in our feels. Listen to his new single and check out the visualizer below!
Source: Read Full Article