As a city, Manchester is historically divided by the red of United or the blue of City. But ever since 2020, Mancunians have become unified in their love of its very own sneaker-turned-streetwear label: Clints.
Founded by Zimbabwe-born, Rainy City-native Junior Clint, Clints has been making the 0161 its own, amongst a packed creative crowd that has been breathing new life into the city in recent years. Junior, a former model-turned-self-taught designer, has dedicated his time to creating one-of-one, original sneakers after practising graphic design through a simple sewing machine and a few YouTube tutorials.
Clints' debut drop was back in May 2020, and featured the 'TRL Footprints' silhouette. Just like its unique alphabet 'CLINTS' pattern outsole, the model has truly made its mark on the UK streetwear scene, with a 2.0 version of the model landing last year to broad acclaim. 
Continuing to grow in size and stature with every drop, Clints soon expanded its offering to more than just footwear. Taking inspiration from everything from hiking to hip-hop, Clint's clothing would soon become as solid as its shoes, making sure customers were not only 'stepping correct,' but smartly dressed from head to toe.
Despite prioritising functionality and utility, custom-built for wearing in the grey and drizzly settings up North, the brand remains stylistically sound with its expertly-curated offerings. But it's not just the locale of Manneh showing Clints love these days. While pulling influences from all over the world, Clint's aesthetic is distinctly in its own lane, earning love from the late Virgil Abloh and fellow rising footwear star Salehe Bembury, who labeled Clint as his "favorite designer."
Now, with a slew of apparel collections, a footwear line, a seismic collaboration with Patta, and a recently-opened flagship store in the heart of Manchester, Junior Clint is fast becoming one of Britain's – and the world's – most exciting designers.
Hypebeast caught up with Clint to talk about his original route into the shoe game, his design inspirations, and where he sees himself stepping forward into the future.1 of 2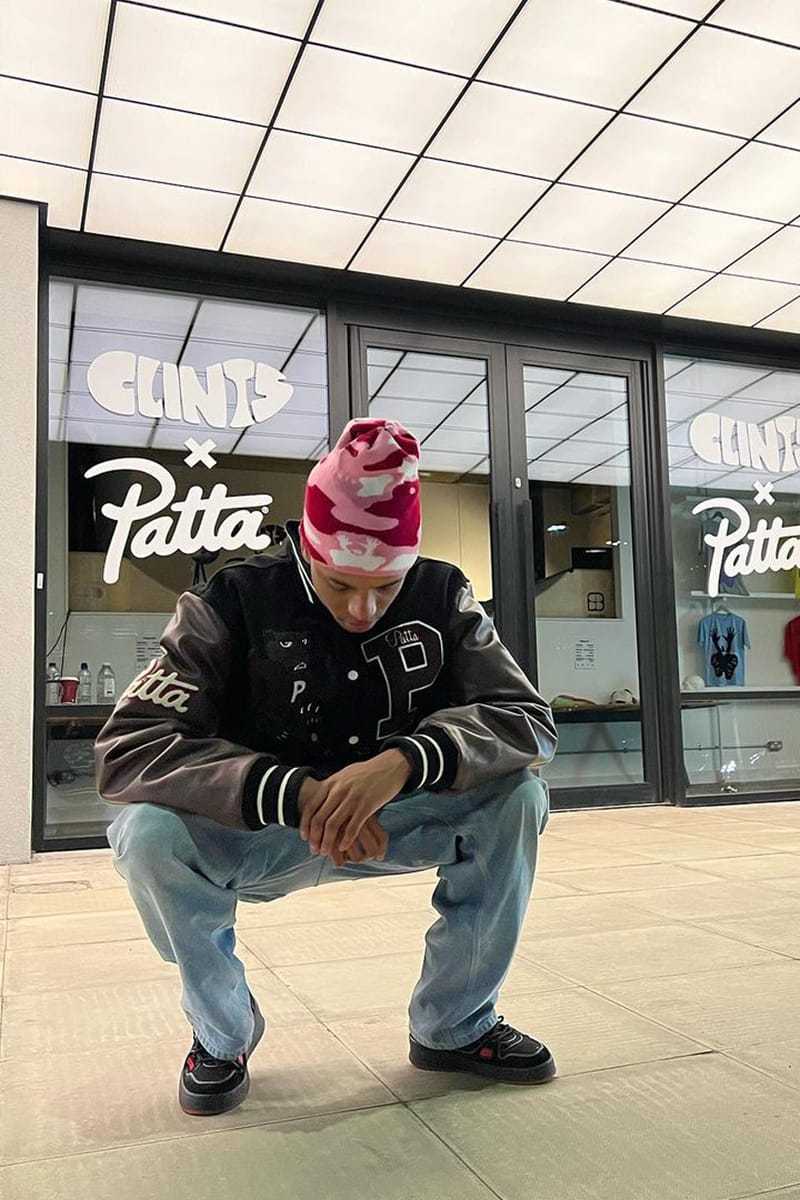 Clints2 of 2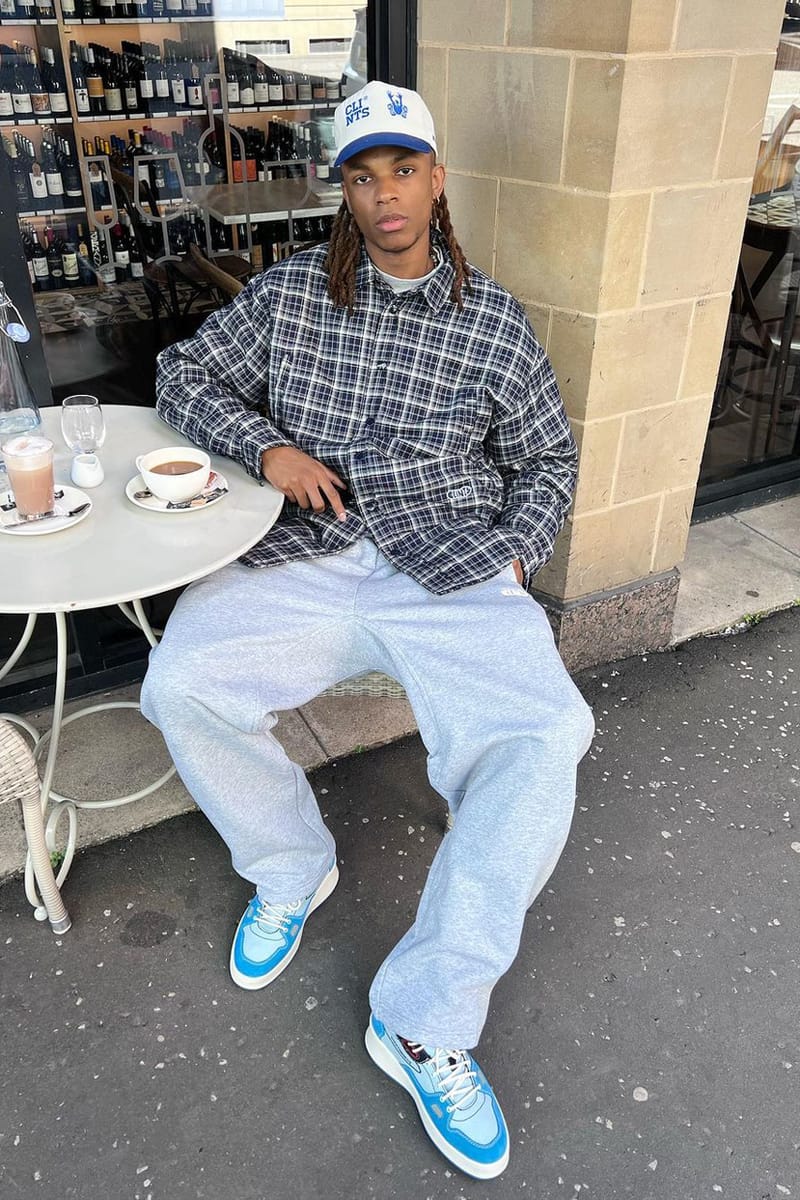 Clints
Hypebeast: Kicking things off, where did your love for fashion and footwear originally come from?
Junior Clint: Since I was young, I was always inspired by the early 2000s – growing up in that time was influential, particularly  the music videos I used to watch back then. But, as I grew older, it began to develop through the peers I was around. When you're younger, your taste isn't fully developed – but being inspired by my peers, reading, learning, you get clearer and comfier about everything you're into.
Moving from your home of Coventry to Manchester, have you brought any inspiration from Coventry over to the Rainy City?
For us, there's a lot of amped-up energy and creative forces through the city of Coventry, but the city isn't really developed enough to be able to do what you want to do. But, when you come to Manchester, you're able to mix with different cultures and people. Coventry is a smaller city, though, and through its football and music history, it's packed with influences from London and Birmingham.
So, bringing that to Manchester, where it's cemented in its own history, was important for me. I wouldn't say there is much inspiration from Coventry – because with the online world, you're able to tap into different groups and develop your feeling. But with Manchester and London's distinct communities, there are more opportunities to be able to broadcast that.
"There's a kid out there who's looking into this who will have a completely different eye and will communicate with their close-knit community differently when it's their time."
Starting your design career in the world of footwear, who and what were you taking inspiration from in the early days?
So many things! For me, my development, in terms of what I do now, is inspired by my family; my mum, friends, and peers. But the older you get, you start tapping deeper into what you're actually into. I started reading certain books like 'Shoe Dog', and learning how companies like Nike have developed into what they are in the footwear industry specifically. Naturally, I'm influenced from music, too – it's a mixed pot really. Whether it's fashion, music, sport or anything else, I like to see how people make it make sense.1 of 2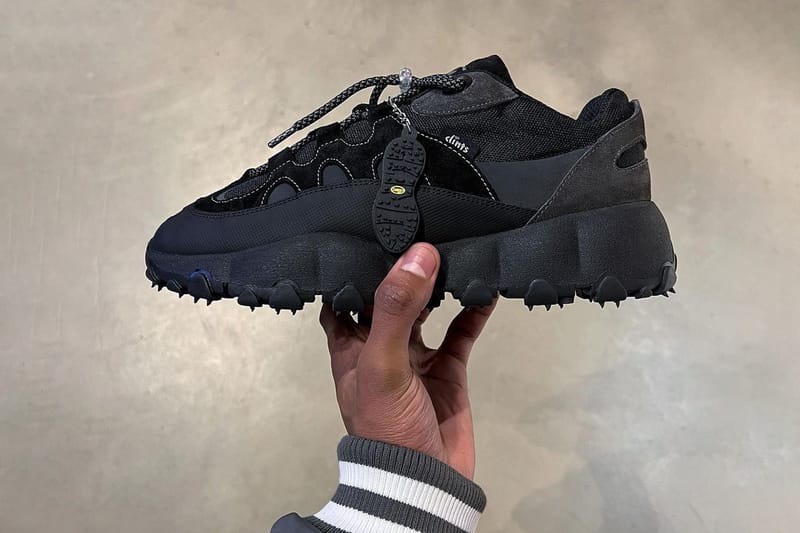 Clints2 of 2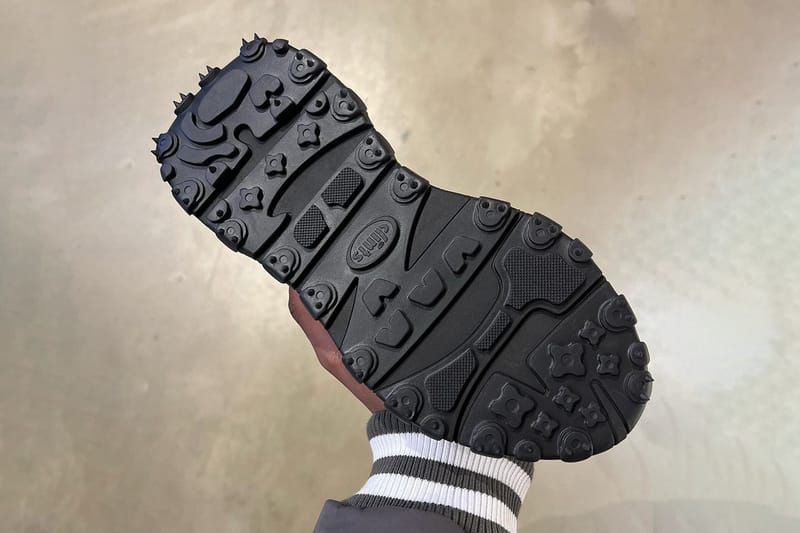 Clints
It has been kept on-record that you had a good relationship with Virgil Abloh – he's even been spotted in some of your own footwear designs, which must have been a surreal moment. Talk to us about your relationship with him and how you both inspired each other.
The good thing about Virgil, he was just an open book – he left everything on the table pretty much. When it comes to the way I saw his eye, was that there's nothing new under the sun, even if one style wasn't for you, he would make a design that would attract the top, middle, and bottom, based on the tourist-and-purist mentality that he had.
So, that was always interesting because as a designer, when I started, I used to make shoes in my bedroom and if I was a purist, I would have treasured that moment by myself. But the fact is, you can openly share those moments with people by producing a product and letting everyone share – whether good or bad – because the shoes and clothes are not for everyone; it's open for opinion.
So, I think Virgil shared a real sense of consciousness for people to have an opinion rather than hold back. Some of the stuff we make, we know it might not be a popular opinion on what's currently trending, but we know it solidifies our identity and what we stand for.
There's so much that you can dissect from that, but as a whole, it's good to be open-minded. But with Virgil, all of the good things that are said about him don't come as a surprise, both pre-death and after.
"It's a sport to me, to everyone else, and as long as it is coming from a good place, I think it can flourish even more."
While creating your line of footwear silhouettes, did you always intend on moving into apparel?
As I started out with hand-making clothes, I could see how the proportions of the clothes matched up with the footwear of people that I come across day to day. I think from an angle of being a sneakerhead, or being really into clothes generally, you can have amazing clothes, but not make it work. You need them to complement each other so it was a process of starting from point Z and working my way back. The hardest thing to create, more often than not, is the easiest thing to make.
It can be harder to make a really good tote bag than it is to make something that is more complicated… because the effort you think you have to put into something is the same. Lots of people can do footwear, clothes, and tote bags. People in Manchester are making really good, small, intricate figurine pieces that are popping off right now, so I think there's an appetite. So I thought when we started making footwear, we saw there was a way to start directing people into a way to dress that was matching the way we wanted the footwear to appeal. So, that's the main reason why we have moved into apparel, or why we could move into other things like furniture, figurines, or other pieces.
"Although some of our clothes show elements of a certain era, we wouldn't shy away from tapping into other ones."
Looking at your designs, a lot of them remind us of the U.S. hip-hop scene during the late '90s. What is it about this era you love?
I think clothing at that point was way more practical but mixed with expression. When you fast forward to now, we have gone through so many phases where people's dress senses have gone from V-neck tops to pumps, to high sneaker culture where the outfit doesn't matter as long as your shoes are on point. Now, I think we have reached a balance where you can basically wear what you want, it's just how you make it work.
For us, we're not limited to one thing, although some of our clothes show elements of a certain era, we wouldn't shy away from tapping into other ones – within reason. New things that we create obviously have to marry with the clothes we make. As a whole, inspiration is always open, it just needs to make sense and tell the story that we want to tell at the time.1 of 5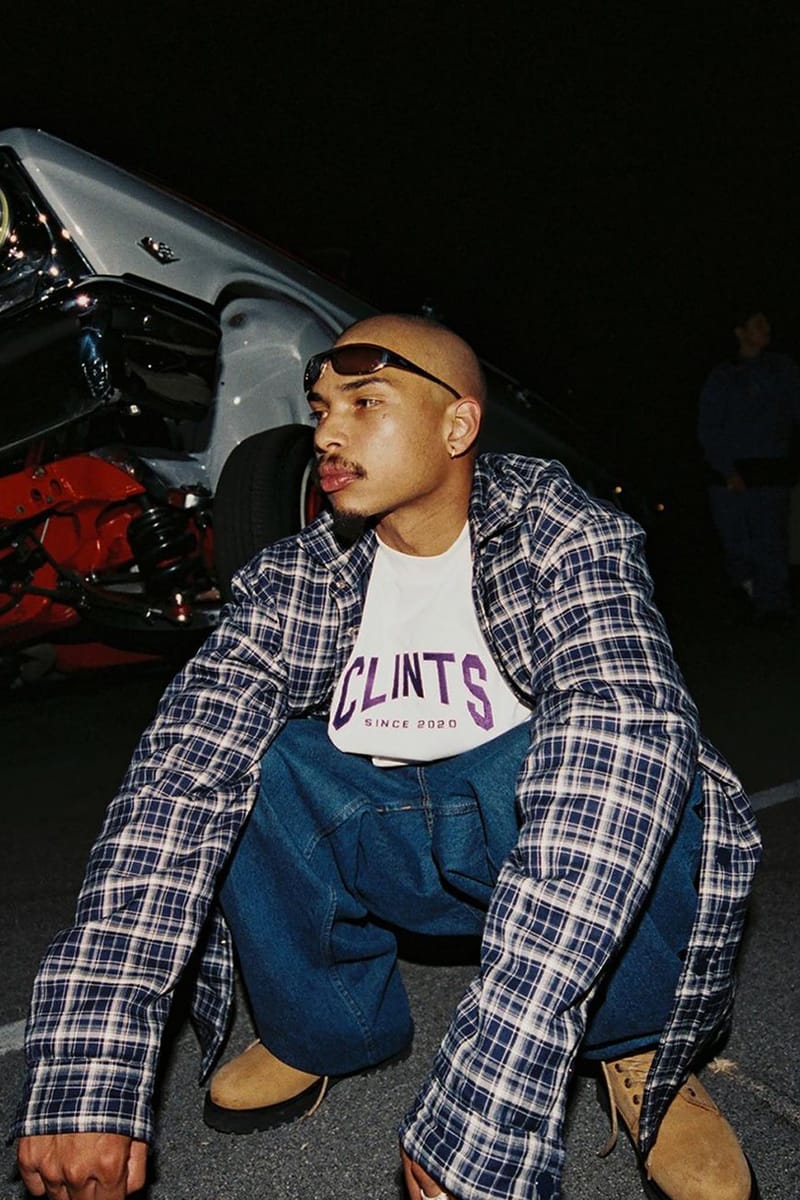 Clints2 of 5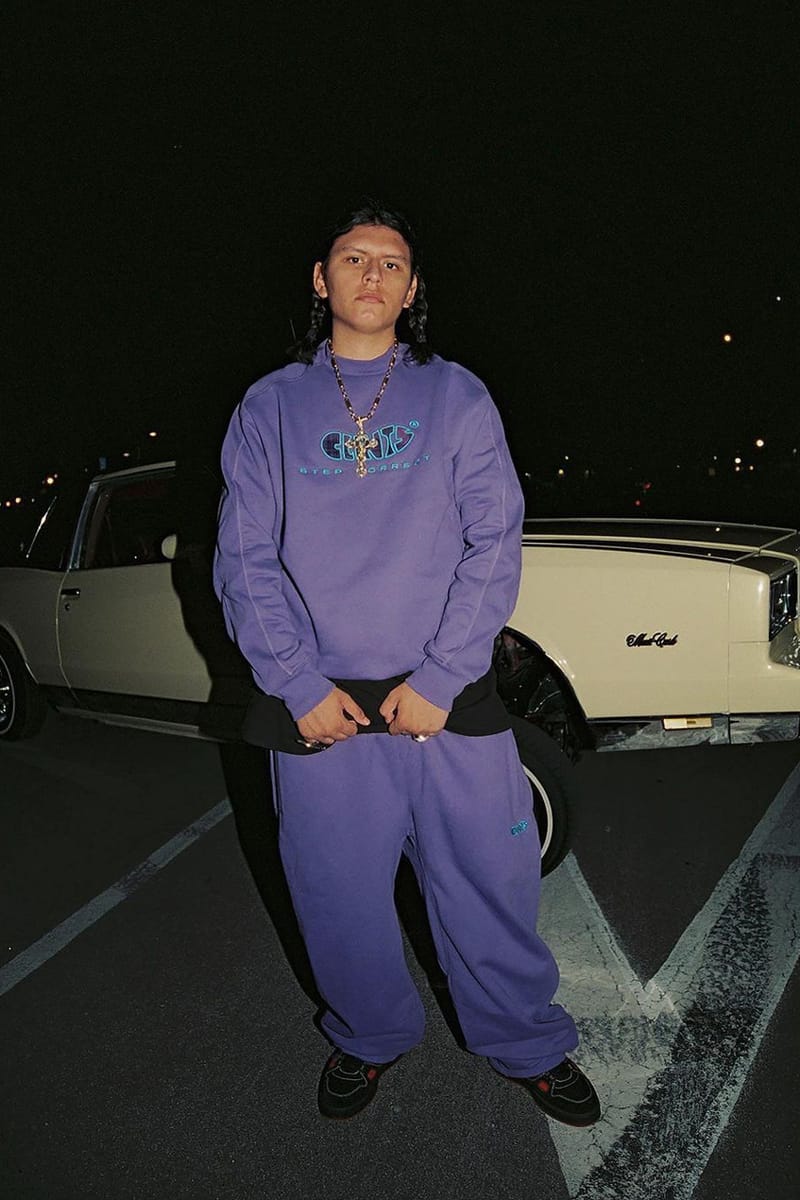 Clints3 of 5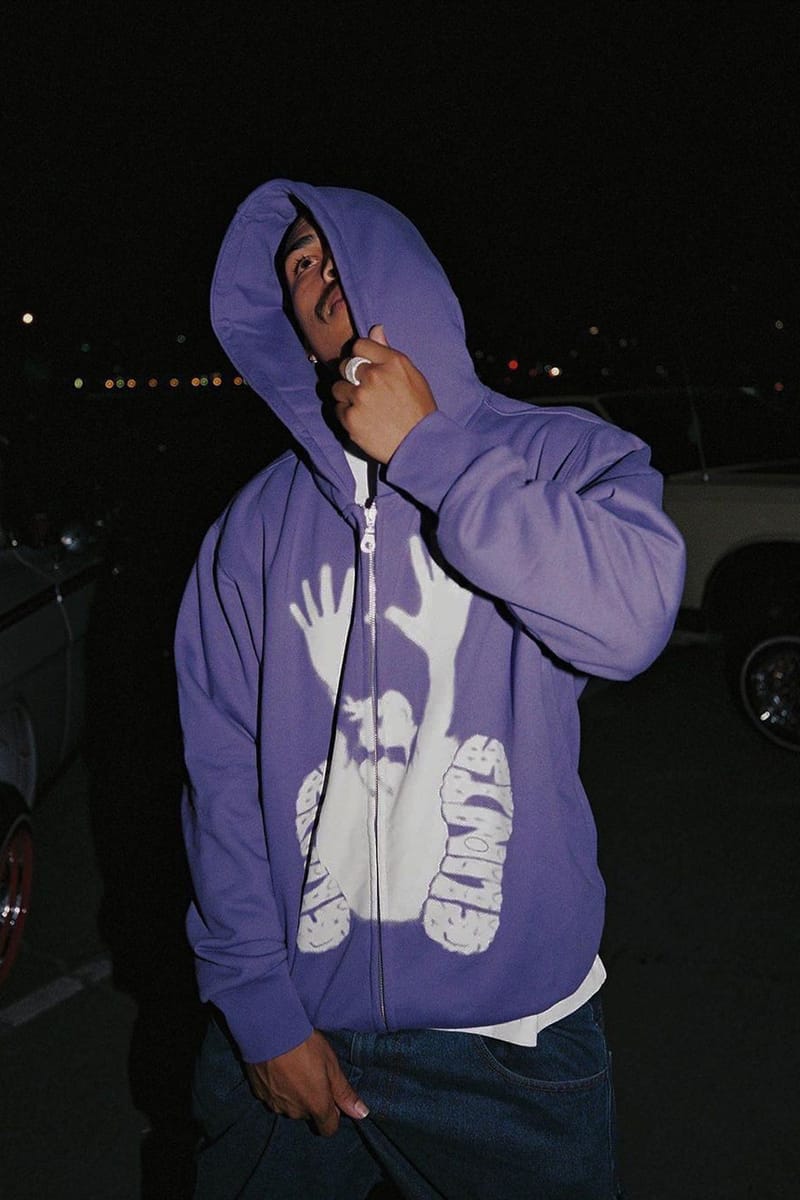 Clints4 of 5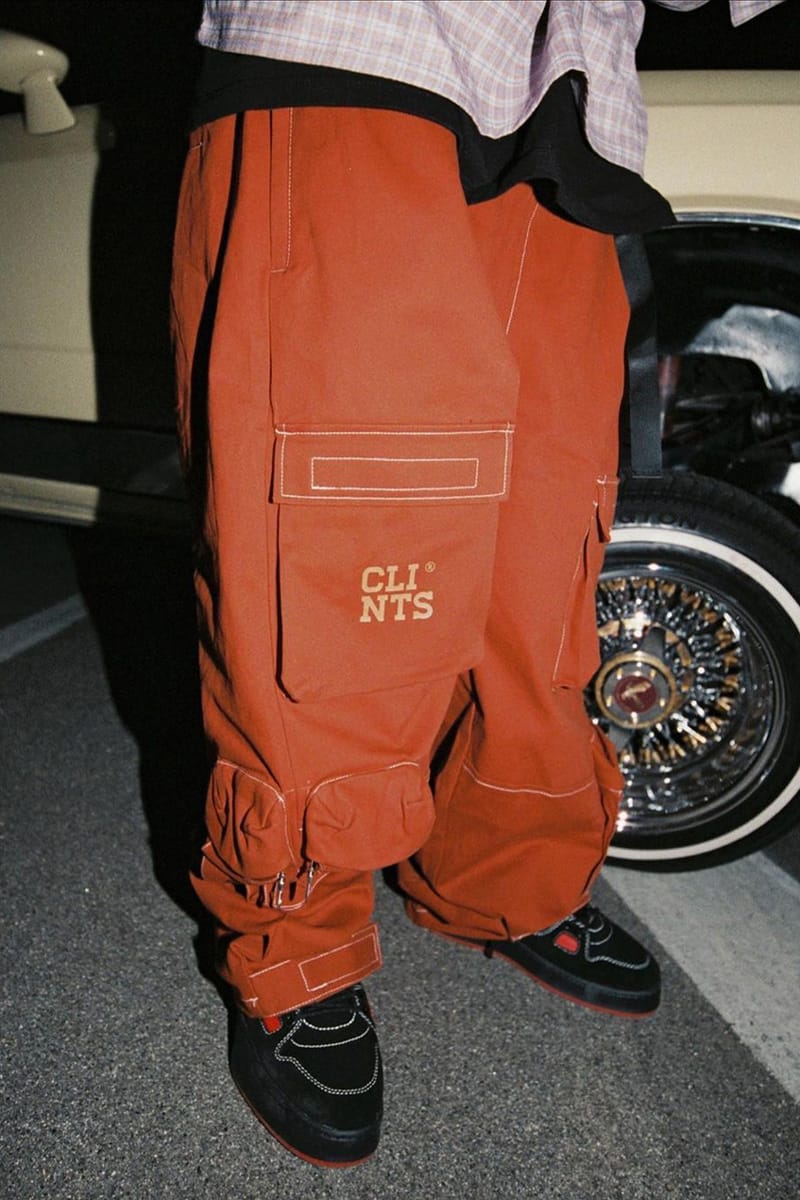 Clints5 of 5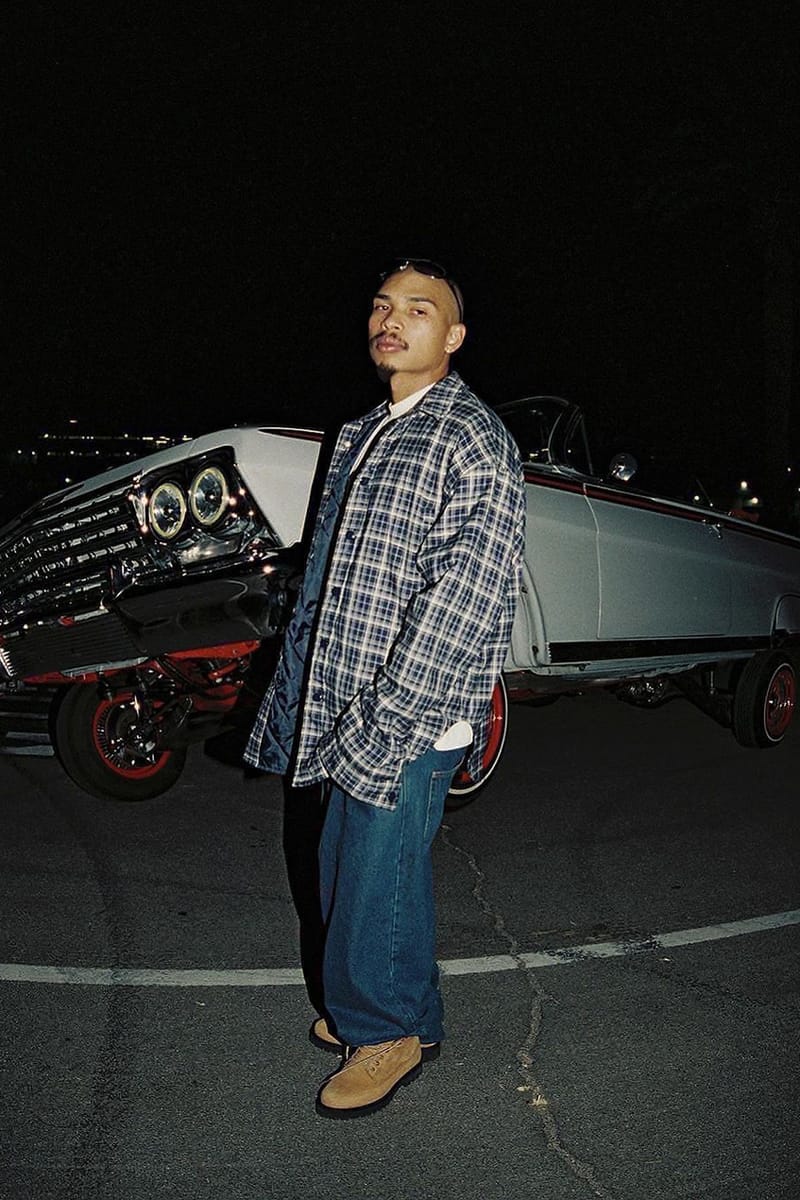 Clints
The "Rio Pack" was one of your most playful collections to date – and it paid homage to the footballing legend that is Brazilian Ronaldo. Is football an important factor in your life?
Football heavily influenced my upbringing, it was my first love. Being able to tap into that now, while pushing the narrative of the brand that I'm doing now is great. I think a lot of people are like that now, the essential meaning behind football; is teamwork, resilience, and the heart.
It's more than just clothes, it's having a good match, bad match, and mental state — it's all connected. Being able to put that into clothing, and having a base meaning behind the clothes that you create is key. I think any sport could inspire me, but I think football is just biased to me.1 of 3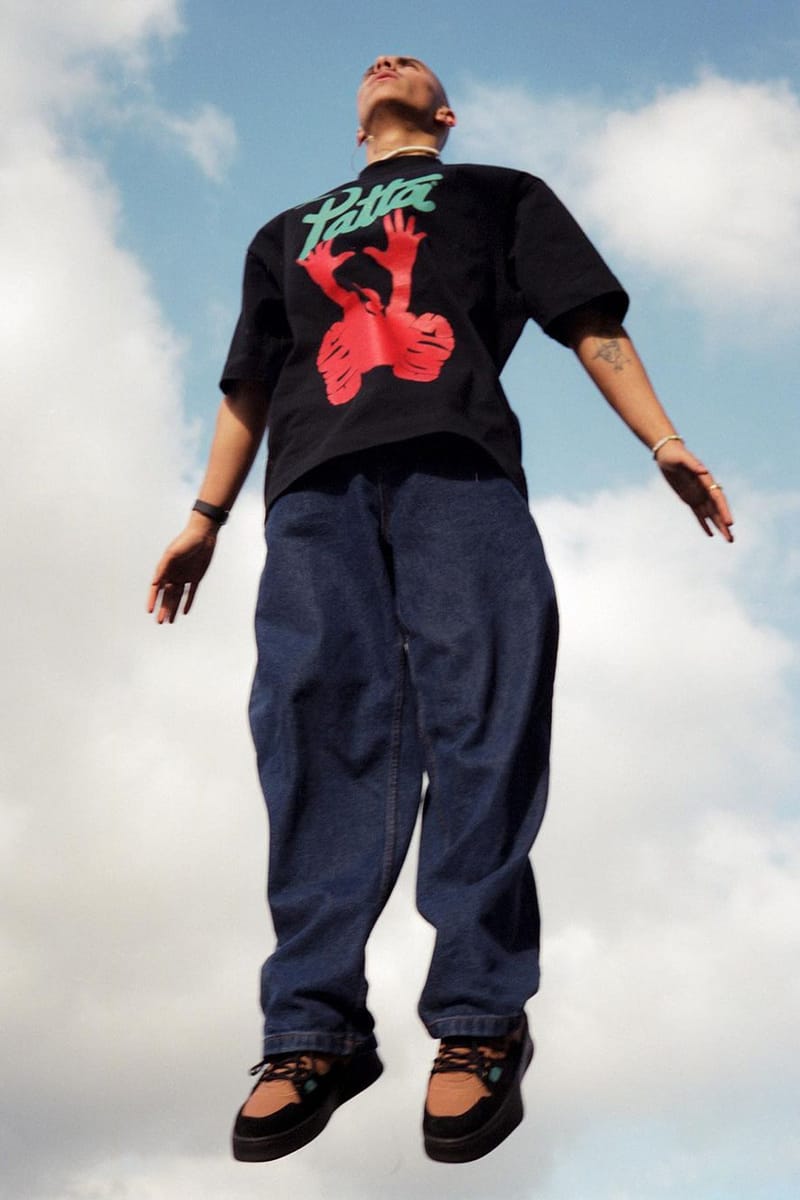 Clints2 of 3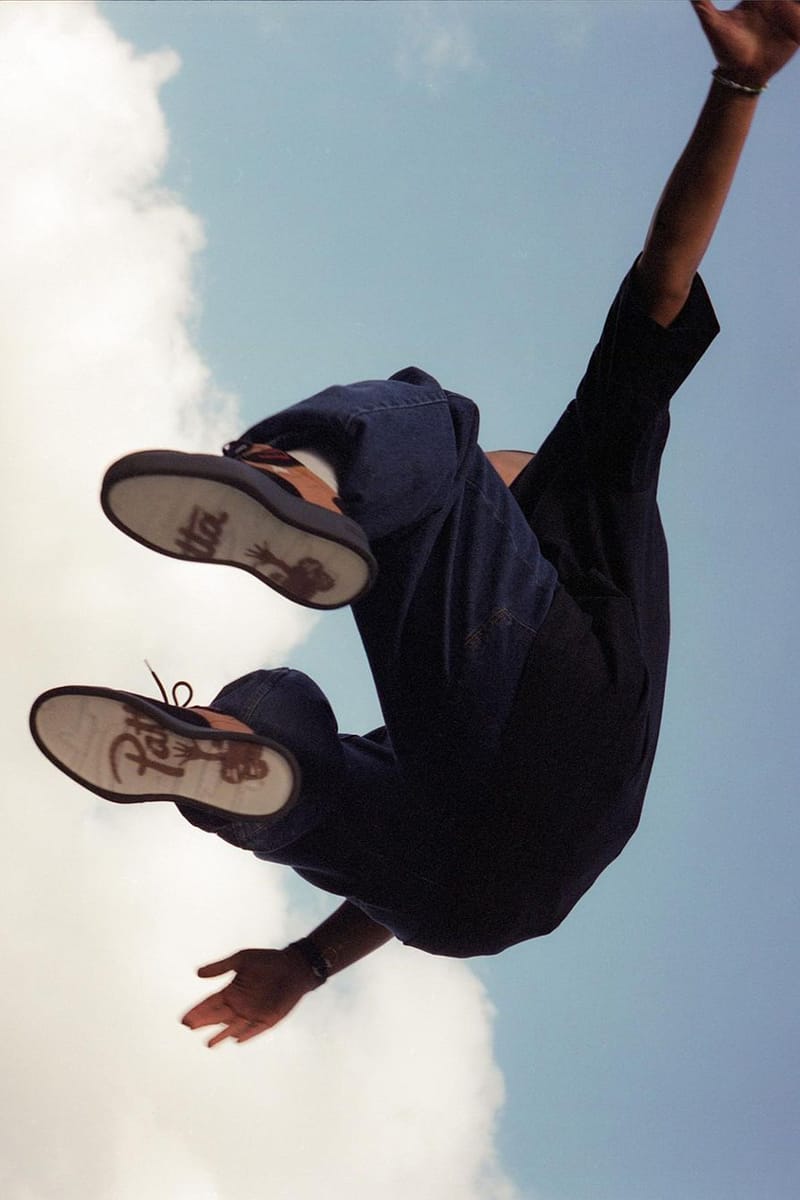 Clints3 of 3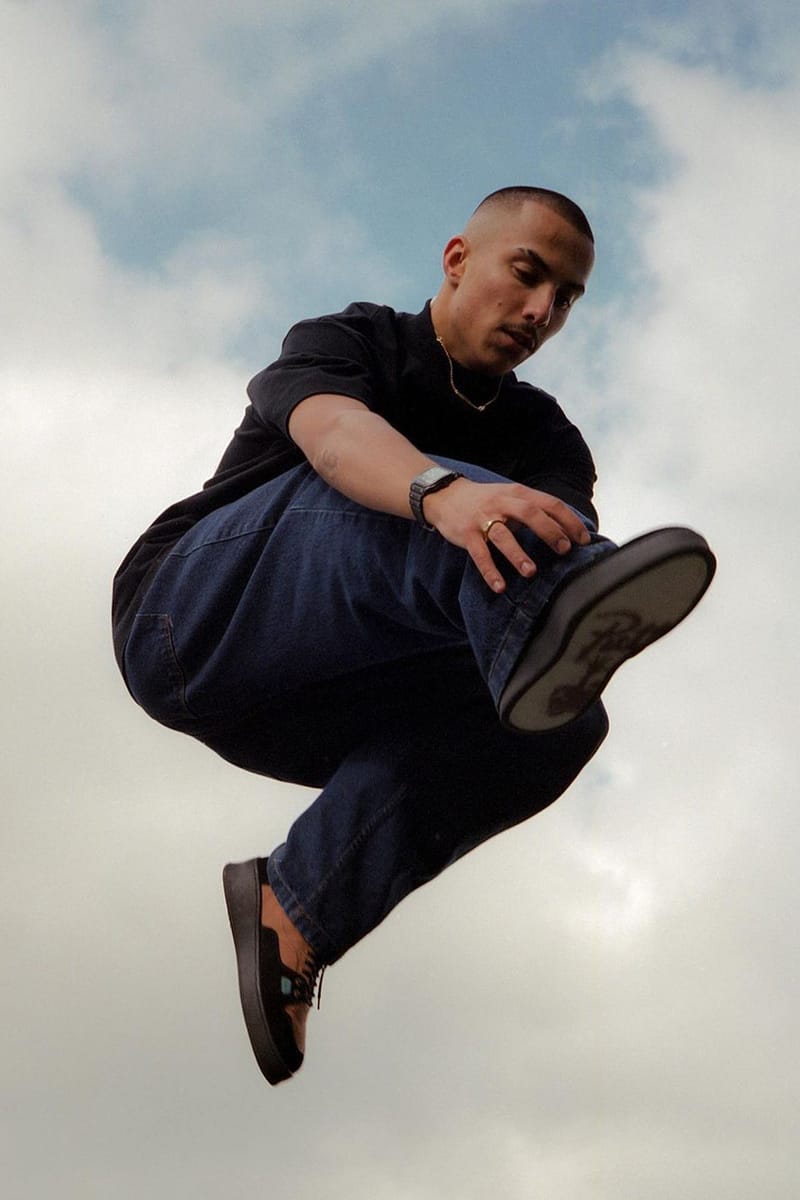 Clints
Of course, Patta has collaborated with yourself and recently A1 Denim, and Nike has just announced its upcoming collaboration with Corteiz. Do you think the big corporate side of streetwear fashion is now finally paying proper attention to smaller, black-owned, and independently-ran labels in the UK and where do you see the future of British streetwear heading?
In general, it's good to see so many brands making conscious designs. People used to make things just for communities, but now you're seeing the brands that have the most support stand for something. It's also a close-knit community, but brands are welcoming new people in to be a part of it – it's not just limited by boroughs and cities, it's become more open-minded to the world. So, brands like Always Do What You Should Do, Cortiez, Drama Call, Jehucal, we all share different perspectives, and the more we share the process, it inspires another generation of thinking.
But it's hard to predict the future because there's a kid out there who's looking into this who will have a completely different eye and will communicate with their close-knit community differently when it's their time.I think the future is exciting for us – we've only tapped into a small percentage of where it can be taken, but it's at a very good level at the moment in terms of the sport. It's a sport to me, to everyone else, and as long as it is coming from a good place, I think it can flourish even more.
View this post on Instagram

A post shared by @clintsinc
What is 2023 looking like for Clints?
We're always looking to refine what we already have. 2022 was filled with a lot of moments; having a store, touring the world, and doing packs for certain items. I think this year is to continue doing similar things but also continue refining the smaller things. But the main goal I would say is to refine the experience of what we do, and be able to facilitate opportunities for like-minded people, really. Whether that is through work, teachings, workshops, tapping into different pockets of community, and finding ways we can grow. But for projects in between, we have things in the pipeline and they will be announced as they come.
Source: Read Full Article