There's a community on Reddit called "Am I The Asshole?". It's described as "a place to finally find out if you were wrong in an argument that's been bothering you."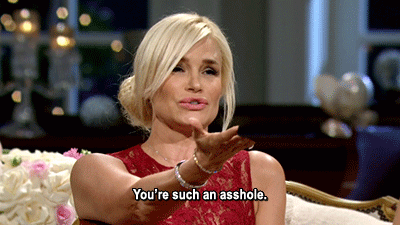 Basically, people describe the negative situations they've found themselves in, and users comment with whether or not they acted like an asshole. Things can get VERY heated in there.
Well, yesterday, a post was submitted by a restaurant server, and the situation they described has thousands of people arguing in the comments. So strap in, cuz this is gonna be a bumpy ride.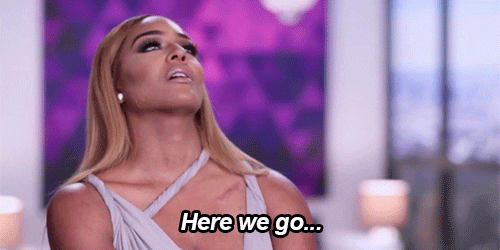 It all started when a group of four women came into this waiter's restaurant and ordered cocktails:
During my shift last night, a group of four women in their late 20s came in. They were a pleasure to have as customers. They ordered four of our house cocktails to start with and then went over the menu for their entrees.
But everything went to hell when the server overheard one of the women say she was "14 weeks along." The server kept eavesdropping, and writes that "it was clear to me that she was pregnant."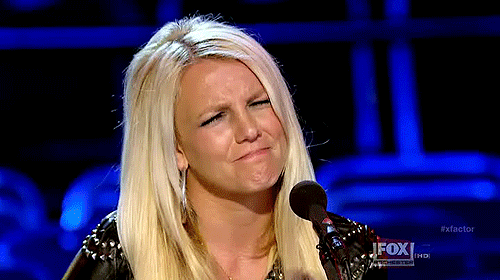 So when the women ordered another round of drinks, the server secretly took matters into their own hands:
This time, I went to the bartender, and asked him to make one of them a virgin cocktail. He was confused but since he's a good friend of mine, I told him to just trust me.
And as the woman ordered more cocktails, the server kept swapping them out for virgin ones: "I figured that since she didn't notice, things were OK."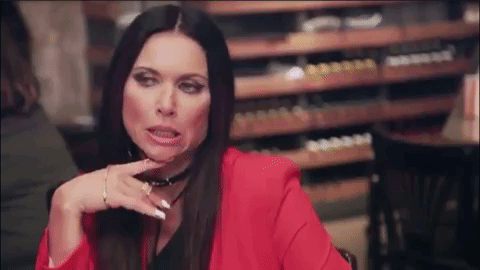 Most of the comments were a resounding "YES":
YTA [You're The Asshole]. If you really didn't feel comfortable serving her, you should have told your manager, not made a bad decision on your own.
—expresidentmasks
Many users pointed out that the server didn't actually KNOW if the woman was pregnant, and the "14 weeks along" quote is really not sufficient evidence:
Unless you saw the woman pee on a pregnancy test, you had no way of knowing for sure that she was pregnant. She could have been talking about someone else, a past pregnancy, or she could be planning to terminate the pregnancy. That wasn't your call to make.
—NUTmeSHELL
And even if the woman was pregnant, many commenters pointed out that it's really not a random stranger's place to intervene:
You don't get to decide what another person of legal age decides to consume. Mind your own business.
—TrickyEducationKY
Some folks felt like the server should have just refused the drink orders, instead of being deceitful:
You would not be the asshole if you had told her what you heard and said you didn't feel comfortable serving her alcohol. You also could've cut them all off once you saw that they were intoxicated. That would be actually living up to your convictions and dealing with the consequences.
—Fake_Eleanor
And a few people pointed out that the server was effectively planning to steal from this woman, since virgin drinks are cheaper and the server was hoping the bartender would ring them in as alcoholic:
Mixed drinks are expensive and the fact that you were going to change the check is also really shitty.
—king_kong123
At the end of the day, most commenters agreed that the context of the situation was irrelevant — you don't mess around with someone's food, period:
It seems to me you wanted to play some weird hero. In the industry, you don't change orders. Big, big, big no-no. It doesn't matter if she was pregnant, diabetic, missing a liver, allergic to liquids, and so on. It doesn't matter. It's her choice what she orders, her choice what she decides to ingest. She will have to deal with the consequences, not you.
—calmgiant
But the internet is a big, big place, and many people jumped to the server's defense, too:
If it's okay for bartenders to cut off customers they think are too drunk, is this really that far from it? Making it a virgin drink isn't a huge change.
—ACardAttack
Some people questioned why the woman's friends didn't step in:
You'd think one of her friends would have said something to her. You probably shouldn't have made the call but your head was in the right place. I mean Jesus…people are acting like you fed a vegan meat intentionally or gave someone wheat when they have a gluten allergy.
—2scared2write
(Personally, I think the fact that the friends *didn't* intervene means there's probably more to the story than the server understands. But that's just me!)
Others felt like the server did the morally right thing, even if it wasn't totally above board:
Morally you absolutely did the right thing so I'm going to say NTA [Not The Asshole]. Although from a work perspective you did take some big risks, but I still think you did the right thing. I would struggle to knowingly serve a pregnant woman alcohol without saying anything.
—AXone1815
And some expressed surprise that it was legal to serve pregnant people alcohol at all:
Okay, I'm a woman. I don't think it's an asshole thing to do. I'm pro-choice, but I'm not pro-intentionally-drinking-while-pregnant. Nope nope nope…I'm actually kinda surprised it's not illegal to serve alcohol to a pregnant person.
—ilivedthru37f13s
So, what do YOU think? Is this server an asshole? Sound off in the comments, and check out the full conversation here.
Source: Read Full Article