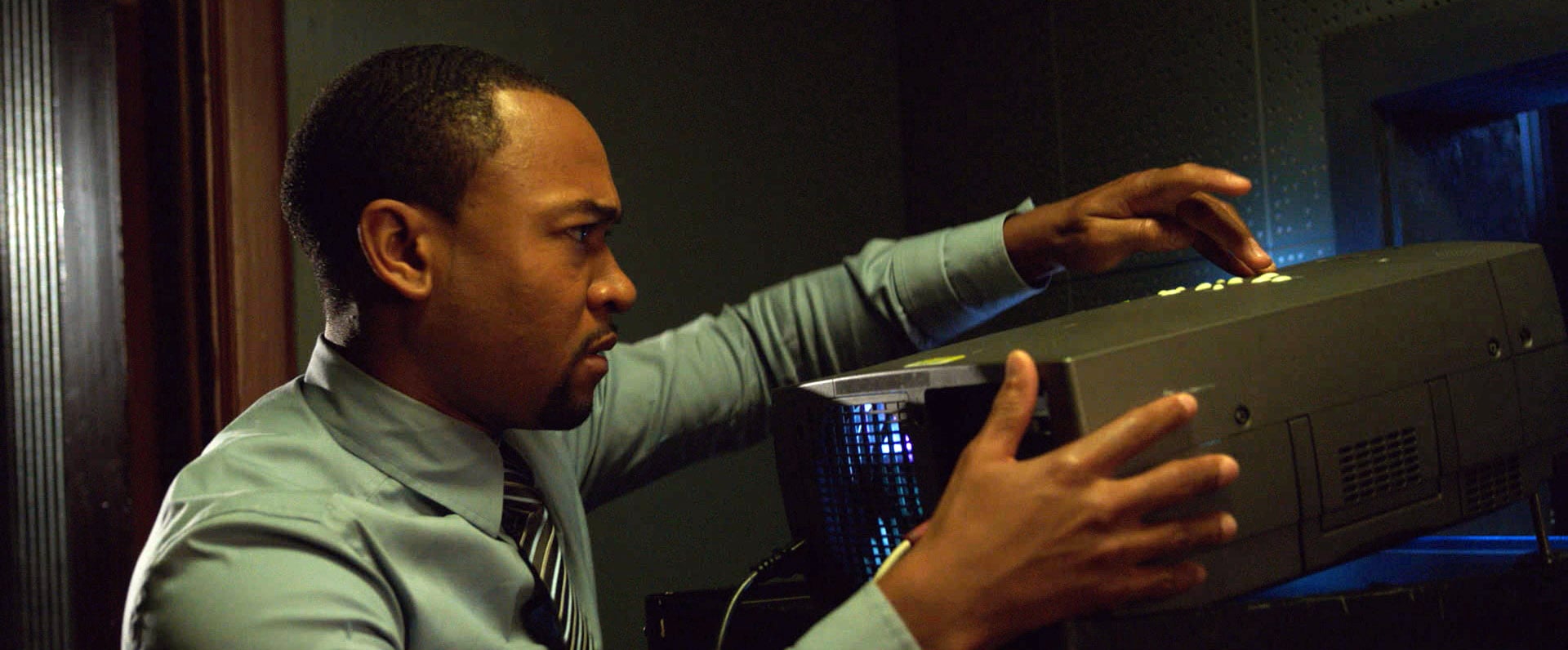 Mild spoilers for the Veronica Mars revival ahead!
The Veronica Mars revival on Hulu reunites us with nearly all of the original cast of characters, bringing back the faves we haven't seen in years and seeing what they've been up to. Of course, it wouldn't be Veronica Mars without Wallace Fennel, Veronica's trusty, loyal, take-no-crap best friend. Never fear: actor Percy Daggs III returns for season four, bringing Wallace back when Veronica needs him the most.
When we rejoin him in the revival series, Veronica's longtime bestie has turned out to have one of the most stable lives out of the entire main cast. He's still coaching basketball at their alma mater, Neptune High, and by the time the revival starts up, he's happily married and has a baby son. The friends are still close, as the first episode shows Veronica (and Logan, newly arrived back in town again) going to dinner at Wallace's house and hanging out with his family. Despite the fact that he's clearly still one of Veronica's closest friends, Wallace isn't nearly as big a presence in the new series as he was in the original, most likely because the setup of the season's mystery requires Veronica to turn to sources other than a high school coach, no matter how good a friend that coach is.
Outside of his fan-favorite role on Veronica Mars, Daggs's career has been fairly low profile. Following the cancellation of the original series back in 2007, Daggs appeared in guest spots on other TV dramas, including In Plain Sight, Raising the Bar, and Southland. His most recent credit, prior to the Veronica Mars revival, was a guest star role in an episode of iZombie. He did return to Neptune in the 2014 Veronica Mars movie, and his character has continued to appear in the supplementary non-TV materials for the series, including a pair of novels. Even in a smaller role, we're always happy to see Wallace at the side of our favorite PI!
Source: Read Full Article