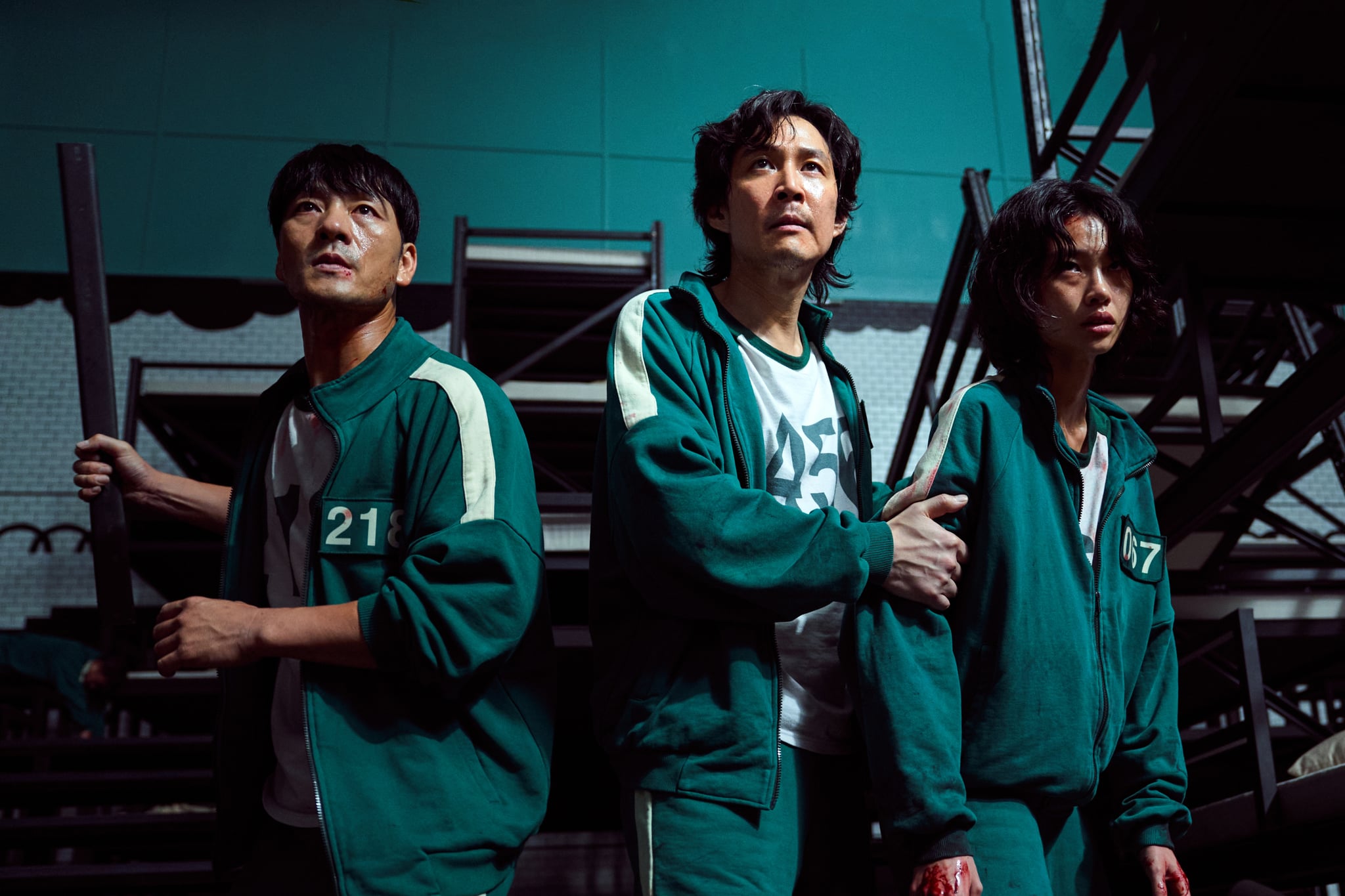 Image Source: Netflix
The deeper we immerse ourselves in the Squid Game fandom, the more the Korean drama has us wondering which characters we relate to most. Would we make it out of the games and take home the 45.6 billion won prize? Or would we suffer the same fate as the 455 players who risked their lives to come out on top and lost? After witnessing some shocking twists and seeing contestants pushed to their breaking points, we know the extremes even the most kind-hearted players are willing to go to in order to secure a spot in the finale.
Good, evil, or most likely somewhere in between, every contestant has their own backstory that makes each of them feel less like a number and more like a real human being. From Seong Gi-hun and Kang Sae-byeok to Oh Il-nam and Jang Deok-su, every player has a reason to participate in the games, but how they play might tell us even more about who they really are than why they showed up to begin with.
To satisfy our own curiosity, we put together a quiz to find out which characters from the show we relate to most. Find your Squid Game match here.
Which game was your favorite?
Which minor character is your favorite?
You're in the mood for a snack. What do you reach for?
Which song are you most likely to play on repeat?
What would you do with the 45.6 billion won?
Seong Gi-hun (Player 456)
You are Seong Gi-hun, aka player 456. A chauffeur with a gambling problem, Gi-hun is presented as a character with a deep sense of humanity who doesn't always make the smartest decisions but puts his heart into everything he does. Even when other characters lose themselves in the dehumanizing games, his sympathy and love for his fellow man outweighs his desire to win.
Cho Sang-woo (Player 218)
You are Cho Sang-woo, aka player 218. As the head of an investment team at a securities company and a former student at Seoul National University, Sang-woo is presented as one of the most intelligent and calculating players in the game. His guilt over his past mistakes is what carries him into the games, and his strategic gameplay is what keeps him going. Though kind and giving at his core, Sang-woo reveals a dark side when he's pushed to his limits.
Kang Sae-byeok (Player 067)
You are Kang Sae-byeok, aka player 067. Sae-byeok is a young woman from North Korea who has defected to South Korea and needs the money from the games to pay back the broker she paid to bring her surviving family members across the border. Forced to put her younger brother in an orphanage, she plays the games with him in mind, hoping one day to travel with him and give him a stable home. Outwardly, Sae-byeok is cold and hostile to protect herself from the other players, but at her core, she plays the game with love and only wants what's best for her family.
Oh Il-nam (Player 001)
Um, you're Oh Il-nam, aka player 001. As the first and oldest player to enter the games, Il-nam seems to be at a disadvantage from the start, but he relies on the kindness of his fellow contestants to carry him through the games. Though he's suffering from a brain tumor, he's not actually as disadvantaged as he looks, and the dark secrets of his past play a huge role in deciding his fate (and everyone else's).
Jang Deok-su (Player 101)
You are Jang Deok-su, aka player 101. Deok-su is a gang leader who enters the games to settle his gambling debts. Used to living a life filled with violence and crime, his only loyalties lie with himself and he's willing to go to any extreme to get what he came for. Brutal in his words and his actions, he's not afraid to step on anyone — or stab them in the back — making him one of the most ruthless players in the game.
Hwang Jun-ho (The Detective)
You are Hwang Jun-ho, aka the police detective who infiltrates the games. Posing as a guard, Jun-ho gathers intel on the games and how the players and staff members are treated. Eager to find out who's behind this dystopian competition, he goes to great lengths to track down the Front Man and attempts to stop the games once and for all. With his younger brother, a former contestant at the front of his mind, Jo-hun's actions are motivated by love and a desire to help his fellow man.
Ali Abdul (Player 199)
You are Ali Abdul, aka player 199. Ali is a factory worker from Pakistan who enters the games after his employer refuses to pay him for several months. Hopeful that he'll win the money and be able to support his wife and 1-year-old son, Ali uses his immense physical strength to get him through the first round of the games. Because he didn't grow up in South Korea, he's at a disadvantage throughout the games and relies on players like Gi-hun and Sang-woo for help. Kindhearted but ultimately naïve, Ali is one of the sweetest players in the game and a fan favorite from start to finish.
The Front Man
Oh . . . you are the Front Man, aka the person behind the games. Mysterious and powerful, he runs a tight ship, answering to (almost) no one and dishing out commands like he's the king of his own island — which he kind of is. The Front Man is a no-nonsense person who takes pleasure in seeing others pushed to their limits and is willing to do whatever it takes to make sure the games continue.
Next Up:
Source: Read Full Article