TL; DR: 
Prince Harry and Meghan Markle traveled to England for Platinum Jubilee weekend.
The couple had a brief visit with Queen Elizabeth II.
They introduced their daughter, Lilibet Diana Mountbatten-Windsor, to her great-grandmother.
There was no photo of Lilibet and Queen Elizabeth, which a commentator called a "bitter pill" for Prince Harry and Meghan Markle to swallow.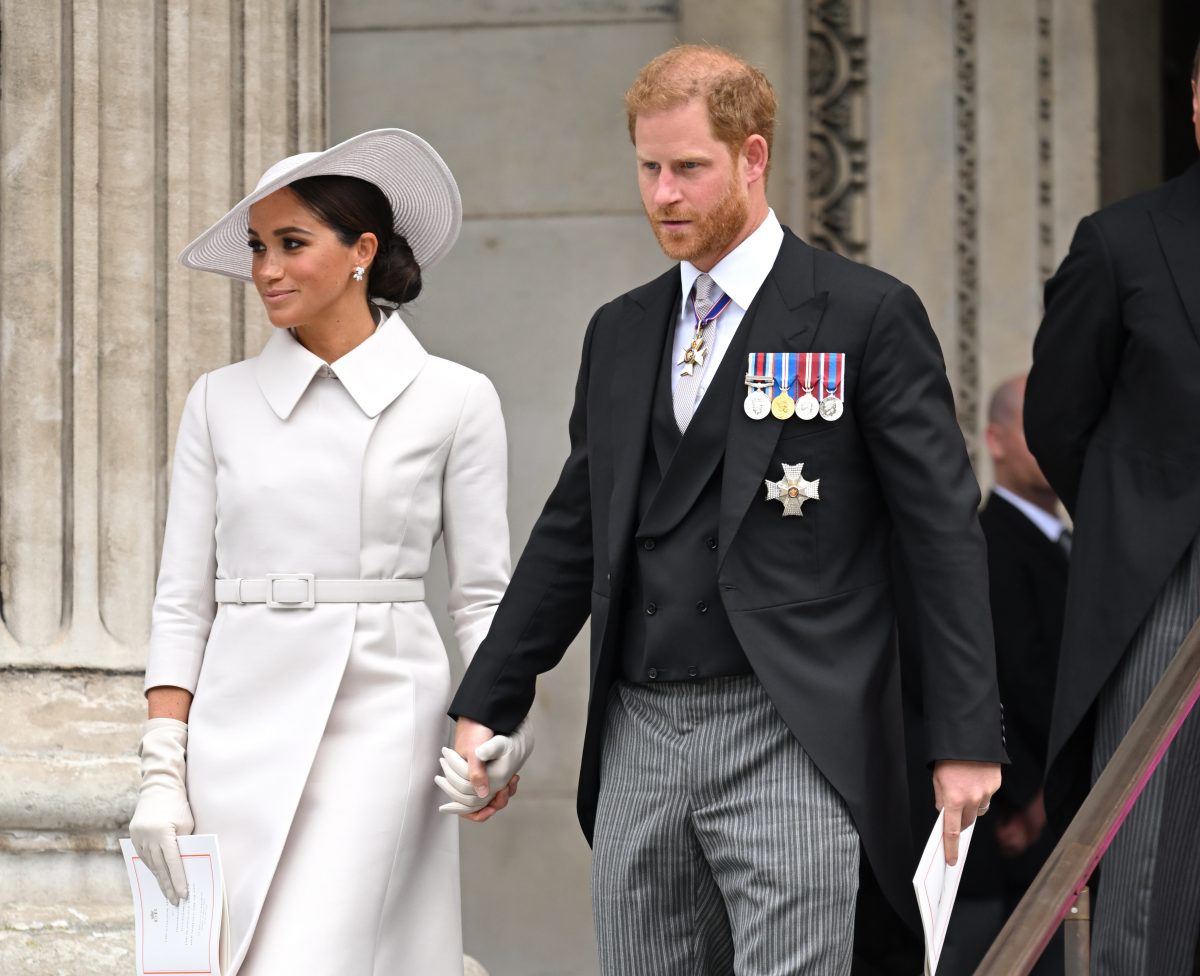 Arguably one of the biggest moments from Prince Harry and Meghan Markle's Platinum Jubilee weekend happened when their daughter met Queen Elizabeth II. The Duke and Duchess of Sussex introduced Lilibet Diana Mountbatten-Windsor to her namesake in person for the first time. However, a royal commentator says no photo of Lili with her great-grandmother proved to be a "bitter pill" for the couple. 
Prince Harry and Meghan Markle visited Queen Elizabeth at Windsor Castle with their 2 kids during Platinum Jubilee weekend
Lili and Queen Elizabeth met after Trooping the Colour on June 2, 2022, Us Weekly reported following the monarch's annual birthday parade. A source told the outlet the meeting took place at Windsor Castle, also where Harry and Meghan were believed to be staying at Frogmore Cottage.
The visit took place two days before Lili celebrated her first birthday. Archie Harrison Mountbatten-Windsor, Harry and Meghan's 3-year-old son, was also there to visit with the monarch.  
The get-together came as Queen Elizabeth announced she wouldn't be attending a number of Platinum Jubilee weekend events. "After reluctantly pulling out of Party at the Palace, spending time with her great-grandchildren and seeing Lilibet turn 1 added some light to her day," they told the outlet. 
No Queen Elizabeth and Lili photo 'spoke volumes,' according to a royal commentator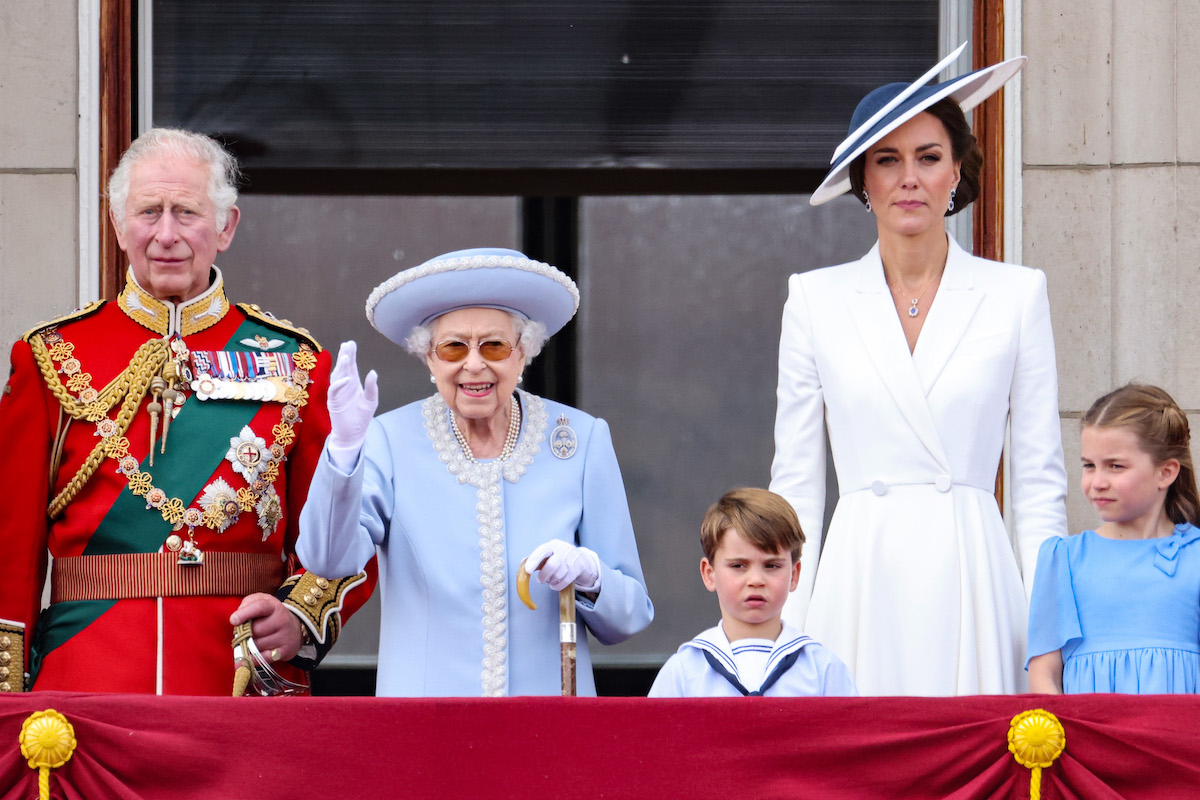 Christopher Anderson, a journalist, royal commentator, and biographer, said on the Royally US podcast, per Express, the Queen Elizabeth visit involved a "bitter pill" for Harry and Meghan.
"How do you think [Harry and Meghan] were feeling before going to the Jubilee and how do you feel they were feeling after?" Christina Garibaldi, the podcast's co-host, asked.
"I think they were hopeful. I think they went there hoping they would mend fences but ran into a brick wall," Anderson said.
He continued, saying the fact that there was no Queen Elizabeth and Lili photo-op, was difficult.
"For example, we now know that the queen, well, the men in grey that handle everything, would not allow the queen's photo to be taken with Lilibet," he said. "That spoke volumes, I think. It was a really bitter pill for Meghan and Harry to swallow."
"You've got to remember that Archie was photographed with the queen and Prince Philip, as well as Meghan's [sic] mum, when he was two days old," he said. "It's tradition to be photographed with the monarch when you're a grandchild or great-grandchild, so this was a very different feeling."
Not only did a Queen Elizabeth and Lili photo not happen, but the visit, according to The Sun, was short. "It was a quick in and out job," a source told the outlet. They also called it "quite formal."
Another royal commentator says Queen Elizabeth made a mistake not taking a photo with Prince Harry and Meghan Markle's daughter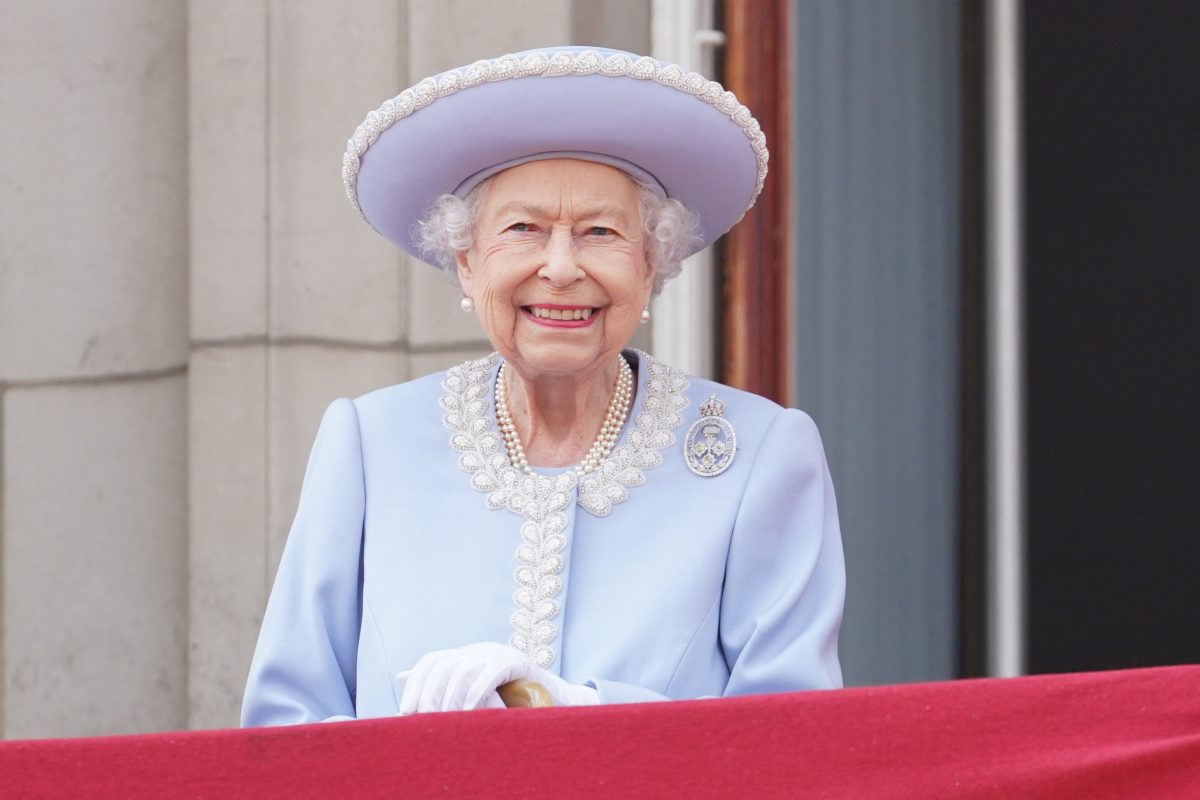 According to royal commentator Daniela Elser, Queen Elizabeth should've had her photo taken with Lili in a "checkmate" PR move.
"My point is, in simply going back to the UK together, Harry and Meghan's very presence was always going to be something of a distraction so why not use it to Buckingham Palace's advantage?" she wrote in the New Zealand Herald.
"Imagine if we had seen this photo of the Queen and Lili — it would have been a powerful checkmate on the part of Her Majesty in the PR chess match which the Sussexes seem intent on playing with the Palace," she explained.
Queen Elizabeth would've come across as "the bigger person," according to Elser. Plus, she would've appeared to be "reclaiming the narrative."
A few days after the visit, on June 6, 2022, Meghan and Harry released Lili's first birthday portrait.
Source: Read Full Article