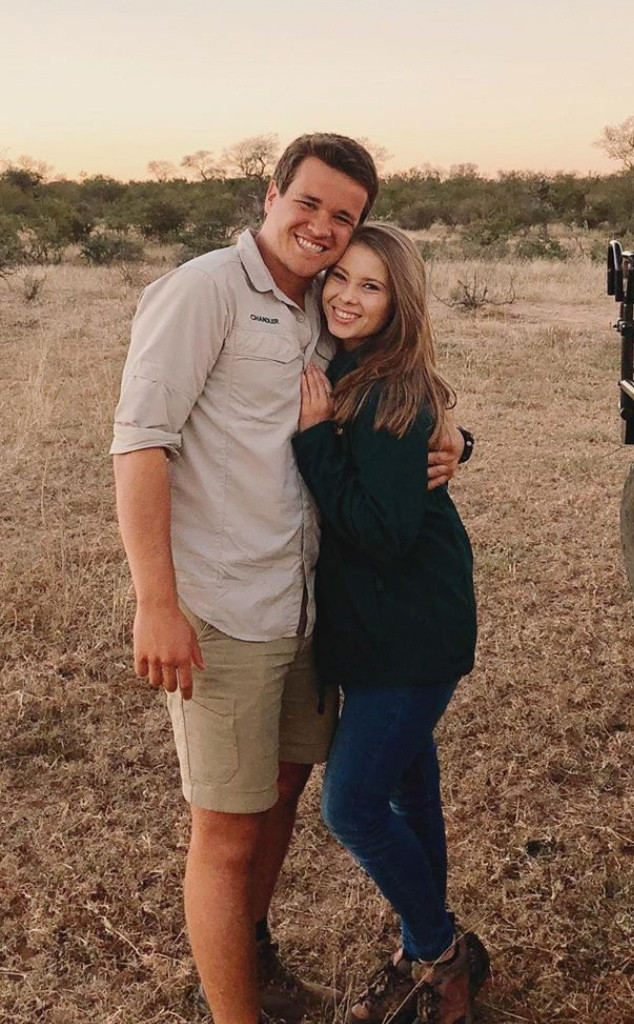 Instagram
Congratulations are in order for Bindi Irwin!
The daughter of the late Steve Irwin is engaged. The conservationist is set to marry her longtime love Chandler Powell.
Her main man popped the question on a pretty big day, too—her 21st birthday. Bindi announced the news and shared a picture of her shiny new sparkler via Instagram on Wednesday.
"July 24th 2019," she wrote along with a heart emoji. "On my birthday I said 'yes' and 'forever' to the love of my life. Chandler, close to 6 years ago I fell in love with you and every day since has been a whirlwind of adventure and true happiness. I'm so looking forwarding to spending our forever together as your wife. Here's to a lifetime of friendship, purpose and unconditional love. Now let's get married already!"
It looks like Chandler put a lot of thought into picking out the oval-shaped diamond stunner.
"My ring features a lab grown diamond and is made with rose gold recycled metal," the bride-to-be wrote in the comments section. "Chandler was incredibly thoughtful when he chose it. The ring captures the essence of who I am (with its vintage flare) and our life together, with the twisted band and scattered diamonds."
He also proposed at a very special place.
"Almost six years ago we met at Australia Zoo," he wrote on Instagram. "I immediately fell head over heels for her kind and thoughtful heart that radiates so much light. Proposing in her very favorite place in the zoo, surrounded by animals, seemed like the perfect way to embark on this incredible new chapter in our lives. Bee, I love you more than anything in this world and I always will. Happy Birthday."
To look back at the couple's romance, check out the gallery below.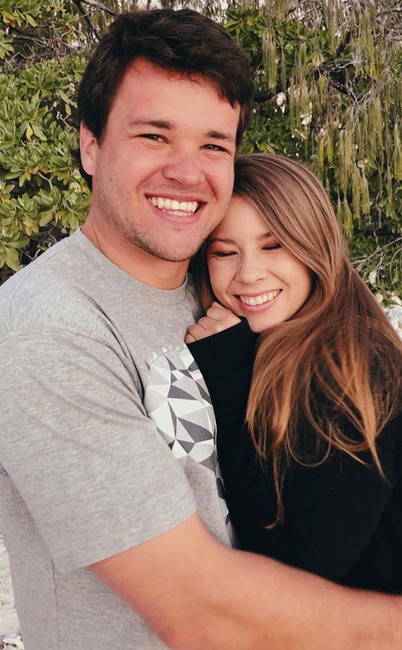 Instagram
A Pre-Proposal Clue
"Beautiful Bee, I love you so much," the future groom wrote on Instagram the day before popping the question. "You're my best friend and whole world. I can't wait to celebrate your birthday tomorrow at #AustraliaZoo. Here's to another year and beyond of life changing adventures together."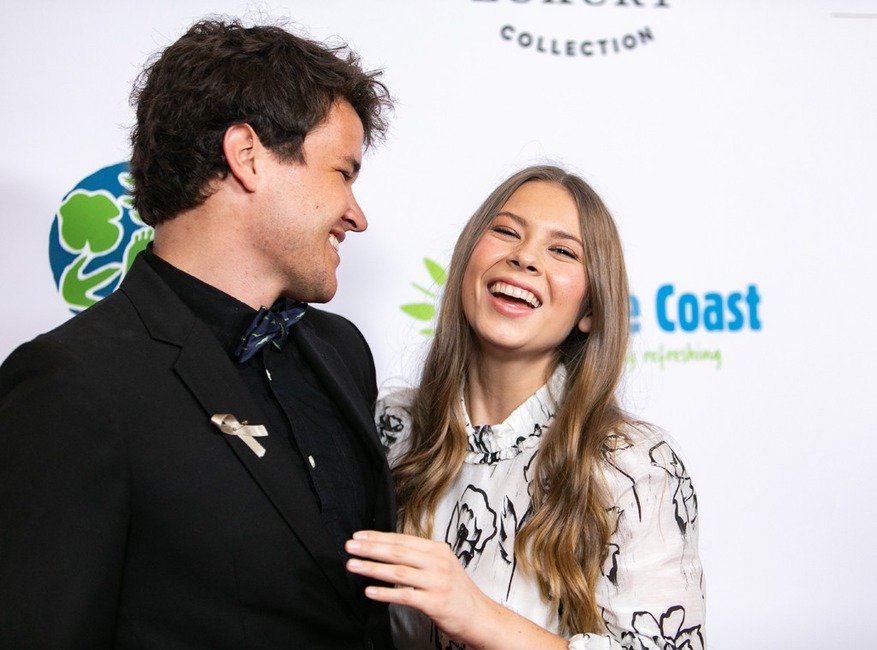 John Wolfsohn/Getty Images
Little Laughs
The pair shared a laugh at the Steve Irwin Gala Dinner in 2019.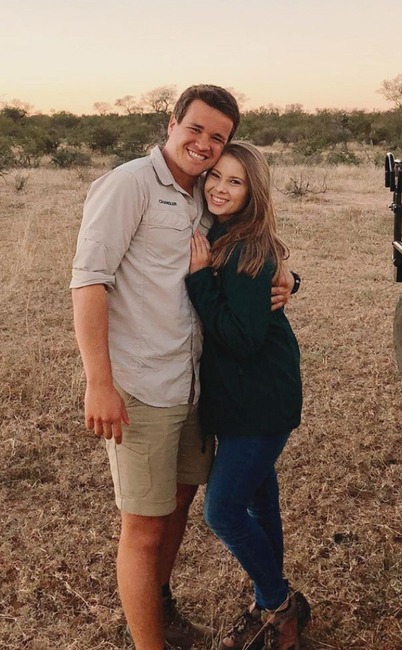 Instagram
Adventure Buddies
"Thank you for always being there," she wrote just a few weeks before the big day. "I'm grateful every day for you. You're my sunshine. Always."
Article continues below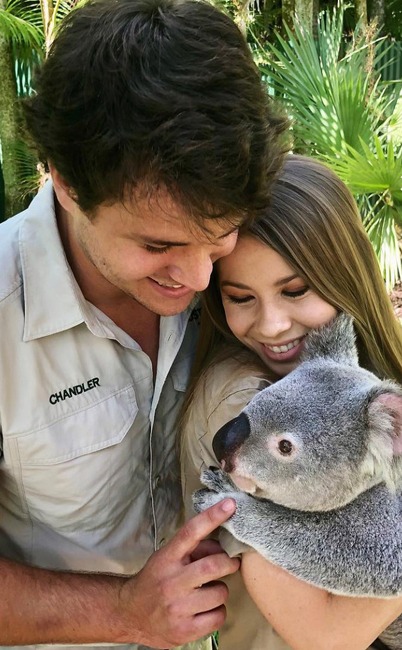 Instagram
Koala Cuddles
The only thing cuter than these two in this 2019 pic was their furry friend.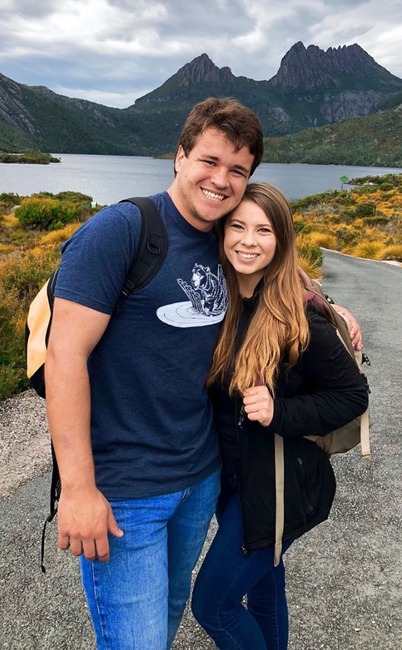 Instagram
A Perfect Pair
The couple enjoyed a picturesque hike in this 2019 snap.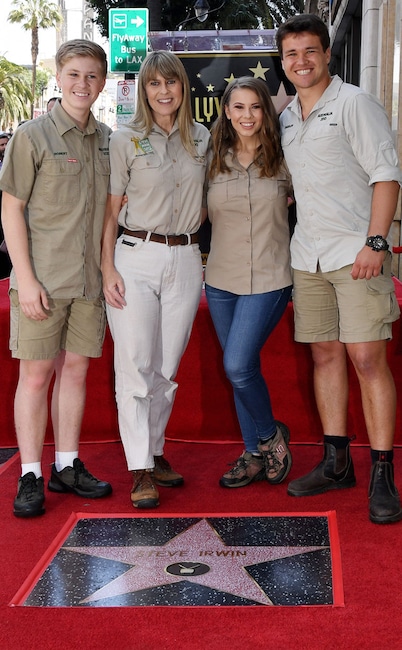 MARK RALSTON/AFP/Getty Images
All in the Family
Bindi's brother, Robert Irwin, and her mother, Terri Irwin, joined the couple for the unveiling of Steve's star. The Crocodile Hunter was honored posthumously in 2018.
Article continues below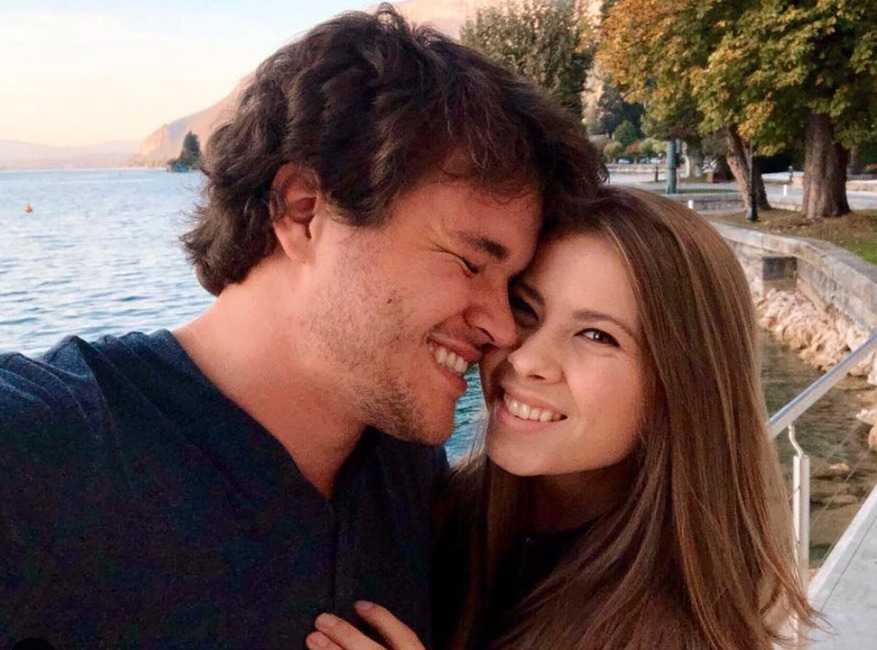 Instagram
Sweet Snuggles
The sweethearts were all smiles in this 2018 photo.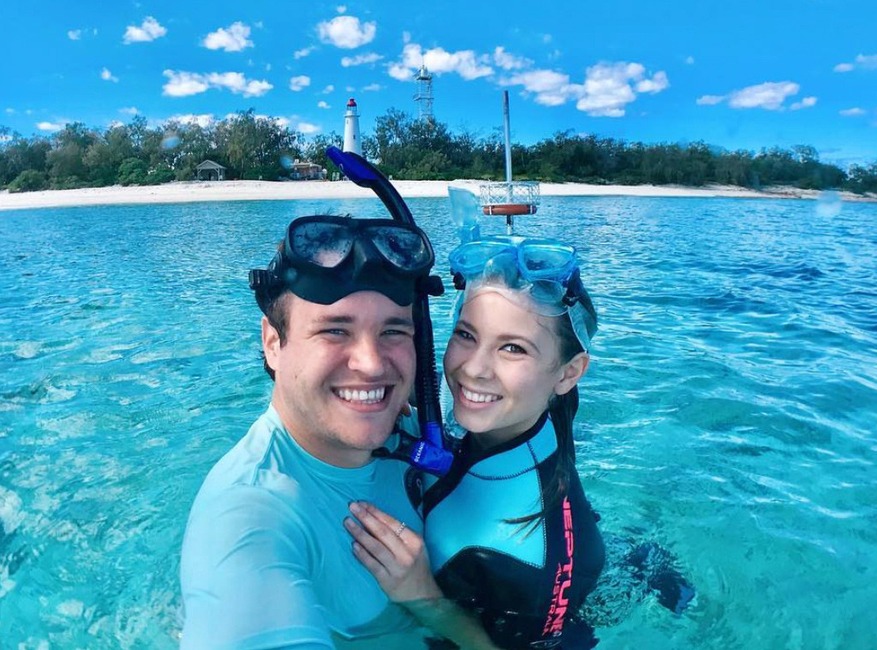 Instagram
Fun in the Sun
"In all the hustle and bustle of life, let's find time to adventure, explore and truly LIVE," Bindi captioned the 2018 photo.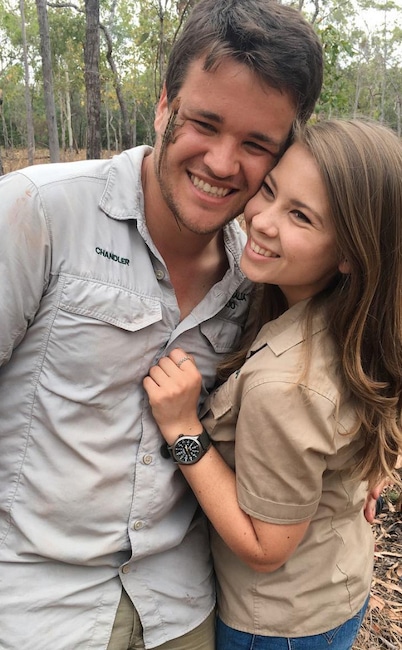 Instagram
A Little Friend
Chandler had a little something on his face in this adorable 2018 shot.
Article continues below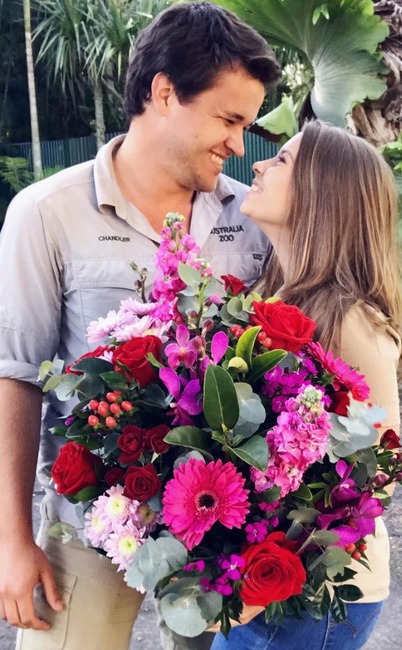 Instagram
Birthday Flowers
Proving he really does throw the best birthday surprises, Chandler gave Bindi flowers on her big day last year.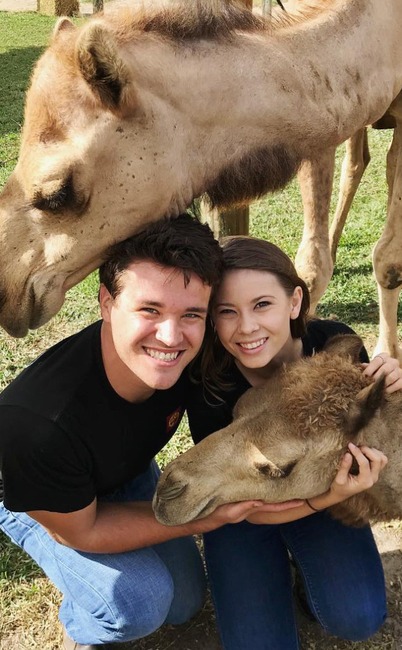 Instagram
Camel Cuteness
"Sharing life's most wonderful moments with the one you love…that's true happiness," Bindi captioned the 2017 photo.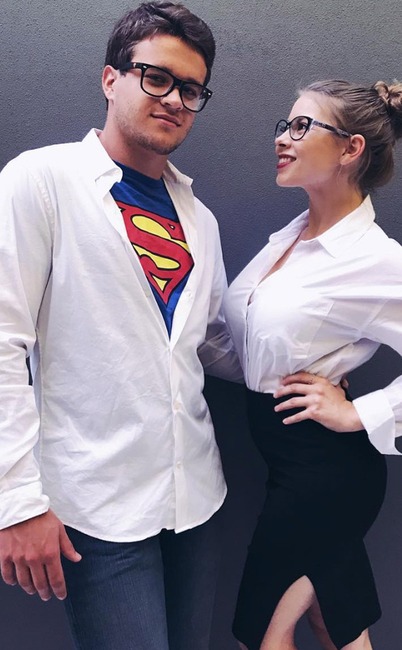 Instagram
Super Costumes
The dynamic duo dressed up Clark Kent and Lois Lane for Halloween 2017.
Article continues below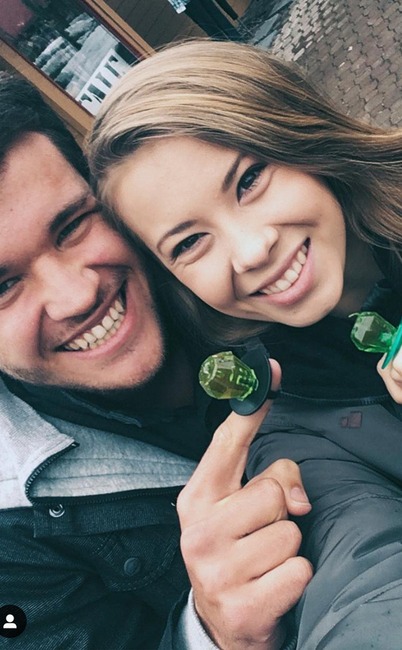 Instagram
Some Serious Bling
"When diamonds are out of your budget … buy ring pops instead!" she wrote in 2017.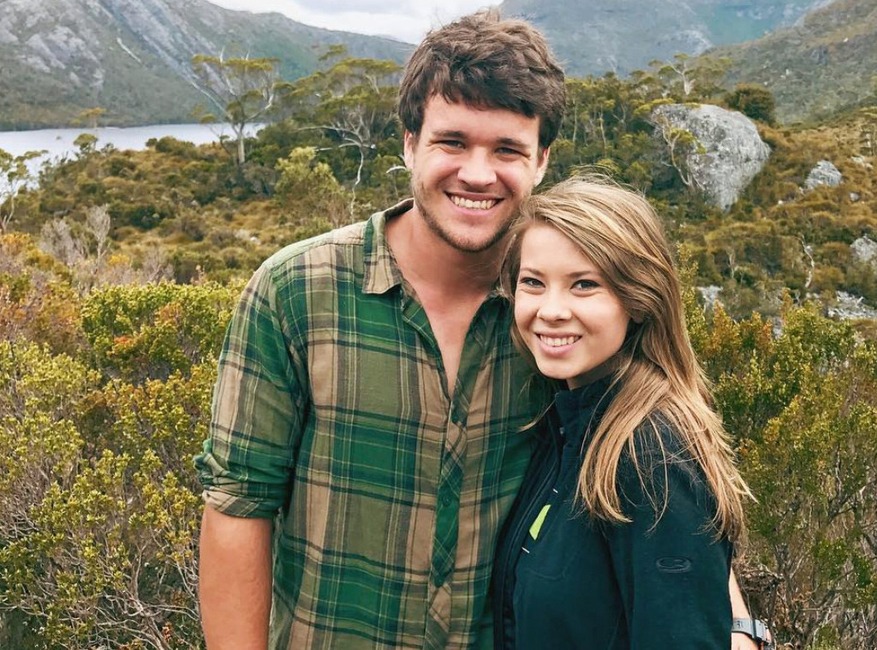 Instagram
Valentines
"These really are the pictures of true happiness," she wrote ahead of Valentine's Day 2017. "I am blessed to be surrounded with the people that I love with all my heart. The power of love is undeniable and the glue that holds us all together. To have real balance in life, we must find the light in every day. So here's to love, to hope, to peace and kindness."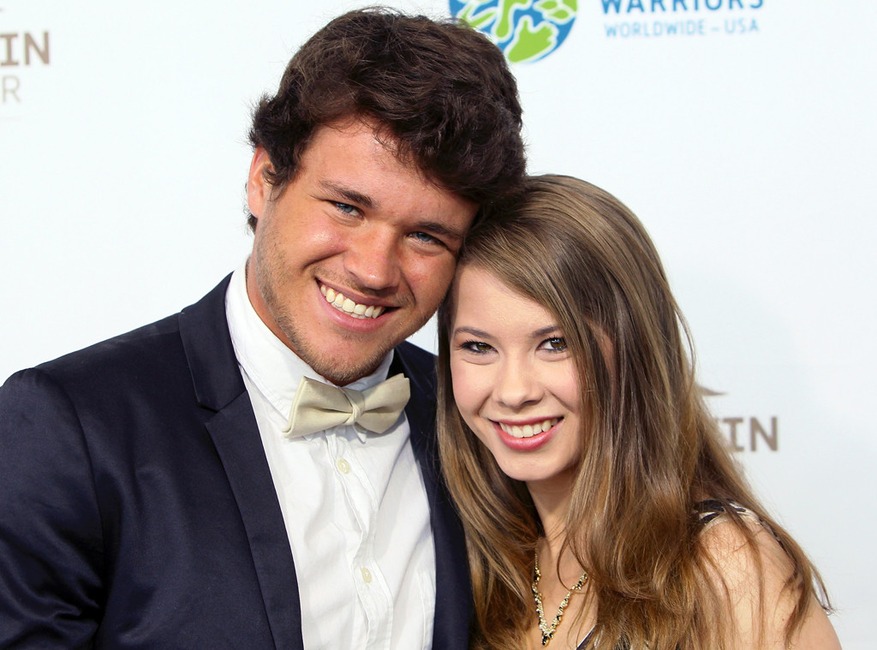 David Livingston/Getty Images
Young Love
The couple attended the Steve Irwin Gala Dinner in 2016.
Article continues below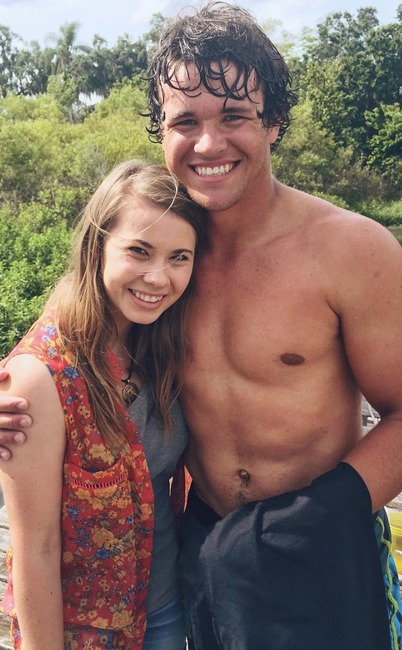 Instagram
Lake Life
"We spent this day with our families smiling and laughing by the lake," Bindi captioned this photo from 2015. "I am so glad we found each other in this great big world. I love you."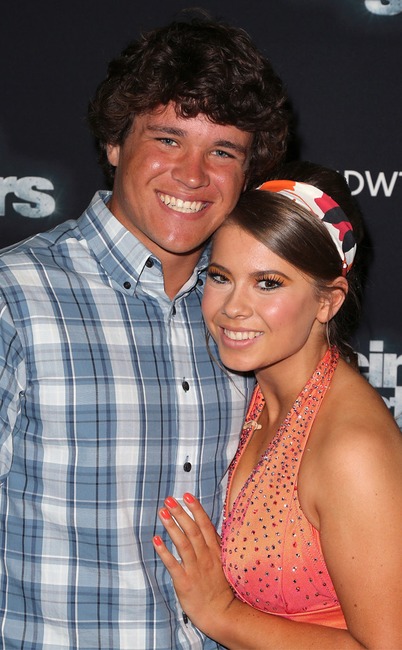 David Livingston/Getty Images
Biggest Cheerleader
Chandler supported Bindi at the filming of Dancing with the Stars season 21 in 2015.
Congratulations you two!
Don't miss E! News every weeknight at 7, only on E!
Source: Read Full Article