Meghan Markle was embroiled in a lawsuit against a group of U.K. newspapers for about two years. The Duchess of Sussex came out victorious in court, and she recently received a public apology from the newspapers.
Meghan Markle's lawsuit lasted from 2019 to 2021
In 2019, Meghan sued the Mail on Sunday and its parent company, Associated Newspapers Limited (ANL) for publishing a private letter she had written to her father. Meghan's attorney argued the publication had violated the duchess' privacy and infringed on her copyright.
In early 2021, Meghan was awarded a victory, with the judge ruling that Meghan had a "reasonable expectation" to privacy and that the newspaper had infringed on her copyright.
However, ANL appealed the decision to argue that Meghan courted the press and wanted the letter to be published. ANL presented evidence of Meghan reportedly giving information to journalists via her former private secretary, Jason Knauf.
Nonetheless, in December 2021, the judge upheld the ruling that favored Meghan.
Meghan Markle receives public apology after winning the lawsuit
On Dec. 26, the Mail on Sunday published an acknowledgment of Meghan's victory on its front page.
"The Duchess of Sussex wins her legal case for copyright infringement against Associated Newspapers for articles published in The Mail on Sunday and posted on Mail Online," the newspaper said, according to People.
The message continued, "Following a hearing on 19-20 January, 2021, and a further hearing on 5 May, 2021, the Court has given judgment for the Duchess of Sussex on her claim for copyright infringement. The Court found that Associated Newspapers infringed her copyright by publishing extracts of her handwritten letter to her father in The Mail on Sunday and on Mail Online. Financial remedies have been agreed."
People reported that ANL had been ordered to pay 90 percent of Meghan's legal expenses, which added up to around $1.88 million.
Meghan Markle said the victory symbolizes standing up for 'what is right'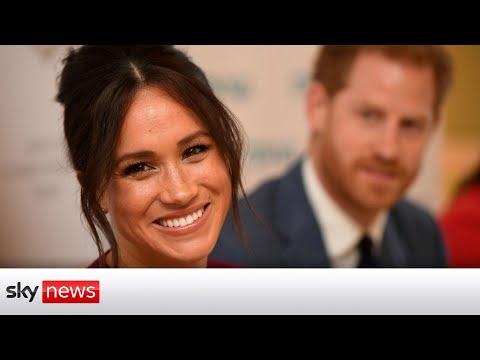 Meghan has also broken her silence following the lawsuit victory. For the duchess, this victory symbolizes a win against the "tabloid industry."
"This is a victory not just for me, but for anyone who has ever felt scared to stand up for what's right," Meghan said in a statement earlier this month. "While this win is precedent setting, what matters most is that we are now collectively brave enough to reshape a tabloid industry that conditions people to be cruel, and profits from the lies and pain that they create."
She continued, "From day one, I have treated this lawsuit as an important measure of right versus wrong. The defendant has treated it as a game with no rules. The longer they dragged it out, the more they could twist facts and manipulate the public (even during the appeal itself), making a straightforward case extraordinarily convoluted in order to generate more headlines and sell more newspapers – a model that rewards chaos above truth."
Meghan ended the statement with a message that "we all deserve better" than to deal with "deception, intimidation, and calculated attacks" from the tabloids.
Source: Read Full Article