In the first season of The Witcher, it felt like Geralt of Rivia grunted more than he spoke. But according to series' lead Henry Cavill, in season 2 of the Netflix series, the monster hunter will have much more to say.
'The Witcher' Season 2 trailer shows Geralt and Ciri facing dangerous odds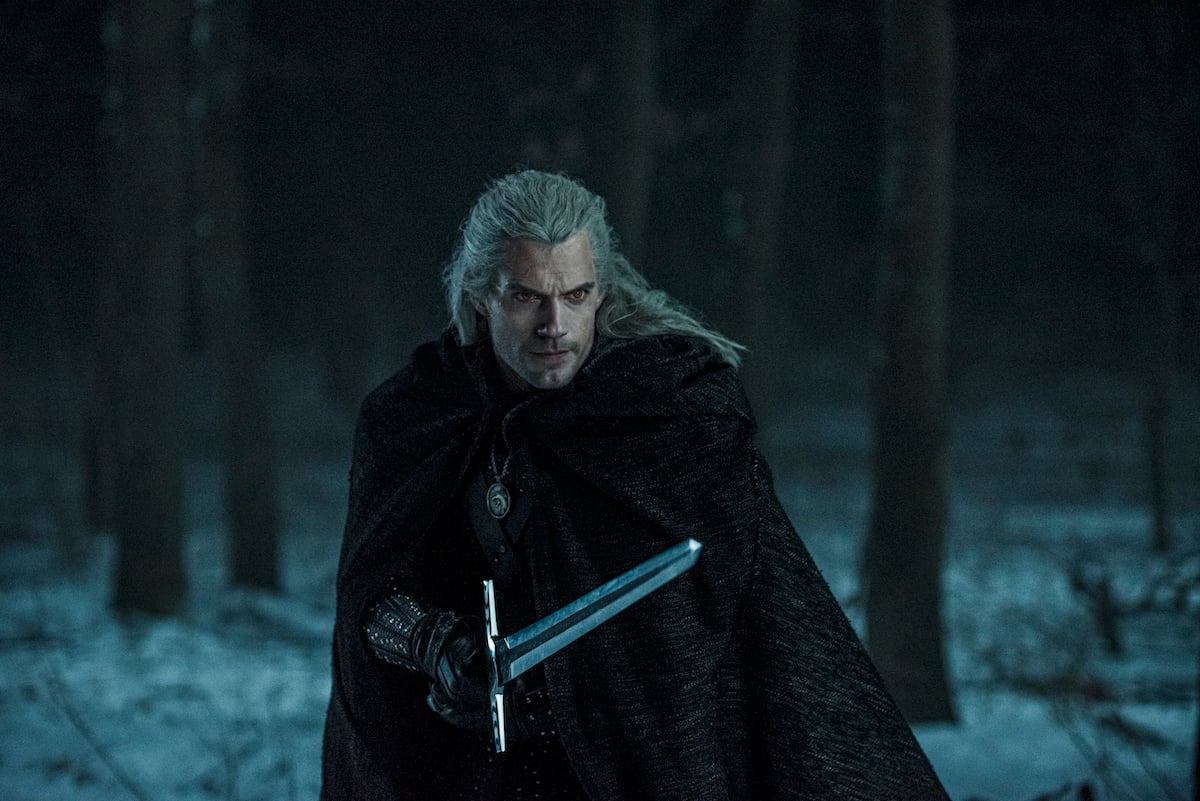 Geralt (Henry Cavill) and Ciri (Freya Allen) face several growing threats in The Witcher Season 2. The trailer teases an unraveling world where new monsters and mysterious magic have begun to emerge. Geralt, as usual, doesn't seem bothered by the dangers that lurk. But Ciri's growing powers may prove to be his biggest challenge yet.
And while Geralt and Ciri are battling supernatural forces from outside and within, they will also have to face the threat of the Nilfgaardian army, which is on a mission to conquer the Continent.
"This Continent was meant for no one," Geralt says in the trailer. "None of us will have any peace until there are no monsters left in the world."
Henry Cavill says Geralt will talk a lot more in 'The Witcher' Season 2
Geralt wasn't exactly a chatty Kathy in The Witcher season 1. But according to Cavill, in the upcoming installment, the Witcher will speak more and grunt less.
"For this season, I wanted to push really hard to make sure he was more verbose," Cavill recently told SFX Magazine via GamesRadar. "For him, that means less grunting and fewer f-bombs."
"There's always the risk of a character becoming a bit tropey and just comedic by grunting and saying the F-word, and not being representative of the talent of [The Witcher series author Andrzej Sapkowski]," the actor added. "Again, I really worked very hard to make him more intellectual, [to] have an expanded vocabulary and be representative of a guy 70-plus years old."
Geralt will have to learn to be a father this season
For most of season 1, Geralt tried his best to be a loner. But as much as he resisted, fate brought him friendship and love in Yennefer (Anya Chalotra) and Jaskier (Joey Batey).
"In season one, Geralt is a person who is convinced he doesn't need anyone else, certainly not in the long term," The Witcher showrunner Lauren Schmidt Hissrich told SFX Magazine. "As a Witcher, as a monster hunter, he doesn't want to have those connections. Geralt feels like they weaken him."
But with Ciri under his care, Geralt has a significant responsibility. And it will push him to form more emotional connections.
"In season two, we throw all of those connections at him," Hissrich teased. "To me, the most exciting thing is seeing this solitary guy learn to become a father. Seeing what he thought he would be good at, and what he thought would be easy, and how that's challenged — For Geralt, it's about finding surprising levels of warmth and empathy that I think all of us know were there."
The Witcher Season 2 release date is Friday, Dec. 17.
Source: Read Full Article