This is a Leap Year, and the stars above are wilding out… which means this February 29th is loaded with meaning. As you probably know, February 29th occurs once every four years and was originally added as a corrective measure. The Sun doesn't take *exactly* 365 days to orbit the Earth, so this extra day evens things out.
In Irish tradition (and the Amy Adams rom-com), Leap Day was the one time of the year when a woman could propose to a man. But with Mercury Retrograde happening right now, it's not a great time to take such a major relationship step, no matter who you are. Asking someone out on a date? Go for it. Talking, generally, about marriage? That's fine. Proposing? No. If Mercury wasn't being a bad b*tch, you'd be in the clear, but that ain't the case. You're never supposed to make a long-term agreement during Mercury Retrograde, so unfortunately, that overrides the Leap Day tradition this year.
However, the stars are in your favor in other ways. Around this time, Mercury (the chatty planet) forms a sextile with Uranus (planet of surprises), meaning that exciting news should come your way this weekend, along with plenty of vibrant convo. Get ready to socialize, network, and connect with others. Venus (planet of love) will be clashing with Pluto (planet of transformation) around this time, though, so some relationships could feel a power struggle—but if you're happy, this could actually *turn up the heat.* If you're single, instant attraction could happen this weekend, creating passion, infatuation, and intensity.
Here's what all this means for you, by Sun sign:
Aries
Venus is in your Sun sign rn, making you radiant AF. Use Leap Day to get out and about—you do not want to sit home. You're probably stressed about work, but ~shake it off~ for a hot min. If you're in a relationship, indulge in allllll the physical pleasure with your boo.
Taurus
Leap Day is promising adventure for you, Taurus! The Moon will be in your Sun sign, putting you deep in your feels, but with Mercury and Uranus bringing surprises, it won't be a blah day. Go on a cute museum date, or if you're single, plan a night out and ask your BFF to wingwoman for you.
Gemini
With Venus shimmying through your social life on Leap Day, you're popular AF. This could be a fab time to ask out that cutie you're crushing on. For committed Gems, you may notice your friends and your partner are both booking up your GCal. TBH, give ladies' night a rain check. Use Leap Day to satiate your erotic needs instead.
Cancer
You've got an intense workload lately, Cancer, and if you're in a relationship, your partner's probably frustrated with how little time you have to spend with them. You can ease the tension by taking them on an exciting Leap Day date. Ask your friends for a recommendation for an amazing new restaurant, or go to a show that'll transport you into a whole new world for a minute. For single Cancers, send a message to someone who isn't your usual "type" and plan a spontaneous date.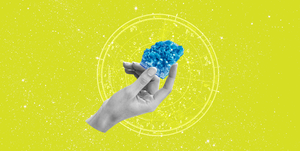 Leo
Roar, Leo! Your career and work life are a bit frazzled right now, to say the least. But that's okay. The Sun is in your sex zone rn, and it's important to release all the sexual tension you've been feeling. Talk dirty with your S.O. to lead up to the main event. Single Leos could see luck in love today by searching through their professional network. No harm in becoming a power couple!
Virgo
Mars, the planet of ~sex sex sex~, is heating up your romance zone. This means fireworks in the love department. The Sun will be bringing your attention to an S.O., too—so if attached, def do something memorable with bae. Physical activity could be especially fun today—a hike, skydiving, swimming? For the single Virgos, do something daring to meet someone, like taking a kickboxing class to get your sweat on.
Libra
With Venus in your marriage zone, you're seeing ~heart eyes~ for an S.O. now. If you're single, you're def on the hunt, and you could soon meet someone with LTR-potential. If attached, plan to spend a sweet evening in at home. Order delivery and cuddle up on the couch with your favorite movie.
Scorpio
The Moon is in your marriage sector on Leap Day this year, meaning you're putting attention on your main squeeze. Let them lead the way at this time. You're also likely having a lot of chatter about ~emotions~, thanks to Mercury in your romance zone. Single Scorps could find luck by reaching out to a crush with major LTR-potential. And, ahem, with Mercury being retro…you may get lucky with someone from the past. *wink*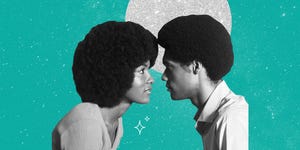 Sagittarius
Your romantic life is certainly popping off, with Venus shooting arrows of love in this sector. Single Sags likely have plenty of new love interests and are fielding sexy admirers. Now's the time to take the plunge and ask a crush to do something spontaneous with you: Hit up a farmer's market, go shopping in a new area of town, or bar crawl to places you've never been. Committed Sags can have fun with a S.O. by seeing a live performance or comedy event. Just watch your finances on this day because you could overspend. PSA: Hide your credit cards.
Capricorn
With the Moon bringing light to your love sector, you're feeling pulled to your heart's desires on Leap Day. Uranus is also shaking it up and bringing surprises into your love life. Thanks to both Uranus and Mercury, you're likely to hear surprising news on this day. For attached Caps, this might mean a spontaneous day trip with your S.O. Single Caps might get a surprise text or feel an urge to slide into a cutie's DMs. Plus, you might be thinking about an ex—or even hear from them—because Mercury will still be retrograde.
Aquarius
The Moon will be in your home sector on Leap Day this year, and with Mars, Jupiter, Pluto, and Saturn all in your sector of privacy, you definitely want to lie low. But that doesn't mean you can't socialize. Throw an intimate dinner party at home or ask your crush to share a bottle of wine on your patio. If you're not in the mood to see anyone, use today to reflect on why past relationships didn't work and brainstorm what you want in future relationships. Attached Water-Bearers can enjoy an at-home spa night with boo.
Pisces
The Sun and Mercury are both in your zodiac sign on Leap Day this year, Pisces, so you are ~feeling yourself.~ This is a lovely moment to own your beauty and focus on YOU. With Uranus pointing texts straight at you, you're likely to hear *very* exciting news— something you've been waiting to hear about, or a surprise (the good kind) from someone you already know. Plus, with Jupiter lighting fireworks off in your social sector, you might meet a cutie through friends or turn an acquaintance into a snack. You could have a clash about money with a BFF around this time, though, so don't lend anyone cash rn.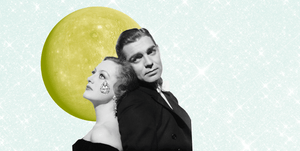 Source: Read Full Article