Meghan, Duchess of Sussex, seems like the perfect person to be friends with. She is friendly, smart, and charming – all of the qualities that make a great friend and confidante.
From the overwhelming amount of people who showed up to her wedding to Prince Harry, as well as attended her New York City baby shower, we can only imagine that the people she interacts with are feeling the same way.
Even before marrying into the royal family, Meghan was often photographed out and about having a great time with her Suits co-stars, as well as many other companions that she seemed pretty close to. It is only natural that so many people love and support the duchess, as she has such an amazing personality. She has even had a number of her American friends make the long trip across the pond to visit her in England.
There are many people in Meghan's inner circle, which leaves us with one important question — who is Meghan Markle's best friend?
Who are the close friends of Meghan Markle?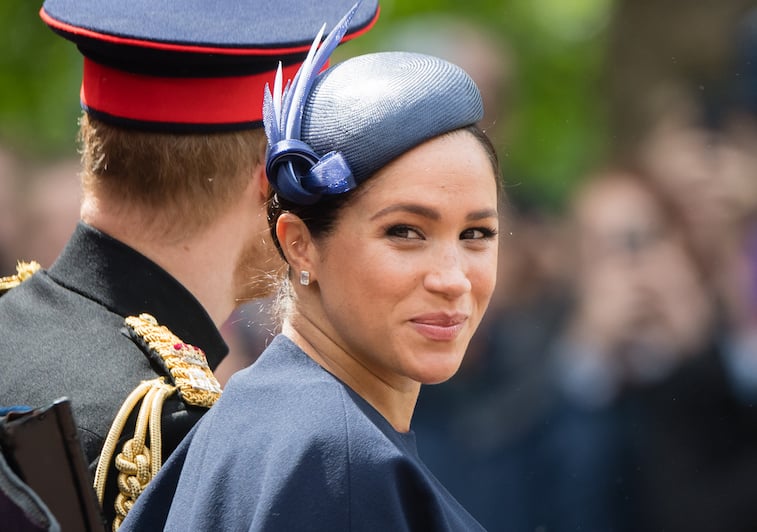 There are many people in Meghan's inner circle, some who we have seen her with, and some who remain behind the scenes. She is very close to Markus Anderson, who sat with her at the 2017 Invictus Games. Benita Litt is another close friend of Meghan, a fashion entrepreneur who chose Meghan to be the godmother of her two daughters.
We certainly can't forget to mention Serena Williams, who threw Meghan her lavish baby shower, as well as Priyanka Chopra, a fellow actress who speaks up for Meghan regarding media scrutiny. Other friends of the duchess? Abigail Spencer, Janina Gavankar, Misha Nonoo, Lindsay Roth, Heather Dorak, and her former co-star, Sarah Rafferty.
Has Meghan ghosted any of her friends?
https://www.instagram.com/p/BylxVQRlnVg/
"Ghosting" refers to a situation when someone decides to cut a person out of their life by completely ignoring them. It is something that, unfortunately, people do on a pretty regular basis, and the fact is that Meghan Markle is no exception. Her one-time friend, Lizzie Cundy, said that after Meghan met Prince Harry in 2016, she was ghosted by the former actress and left feeling pretty hurt as a result.
The two had been close ever since meeting in 2013, and the British TV presenter was extremely happy for Meghan when it was revealed that she had been set up on a blind date with Prince Harry. After sending her a text, to which she received a terse response, she never heard from Meghan again. She had been totally ghosted.
Who is Duchess Meghan's best friend?
https://www.instagram.com/p/BiM1lueA7Ng/
As we can see, the Duchess of Sussex certainly has a lot of friends. So who is her best friend? That honor goes to Jessica Mulroney, a Canadian stylist who has a very special friendship with Meghan.
Her three children were part of the bridal party when Meghan and Harry got married in Windsor a little over a year ago, and she even gave her input during the wedding planning, going so far as to help Meghan choose who would design her famous dress. The two met when Meghan moved to Canada, and have been friends for more than 10 years.
Many people may not realize that it was actually a love of yoga that brought Meghan and Jessica together. Pretty soon, they became almost inseparable, and Meghan found herself spending significant time with Mulroney and her husband.
When Prince Harry came into the picture, the two couples had dinner parties and found themselves sharing good times whenever they could. How wonderful that Meghan has so many people that she is so close with.
Source: Read Full Article