"Jumpin' Jack Flash" is one of The Rolling Stones' most famous classic rock songs. During an interview, Keith Richards revealed an actual person inspired the track. Here's a look at what the legendary guitarist had to say about the song – and the role a pair of rubber boots played in its creation.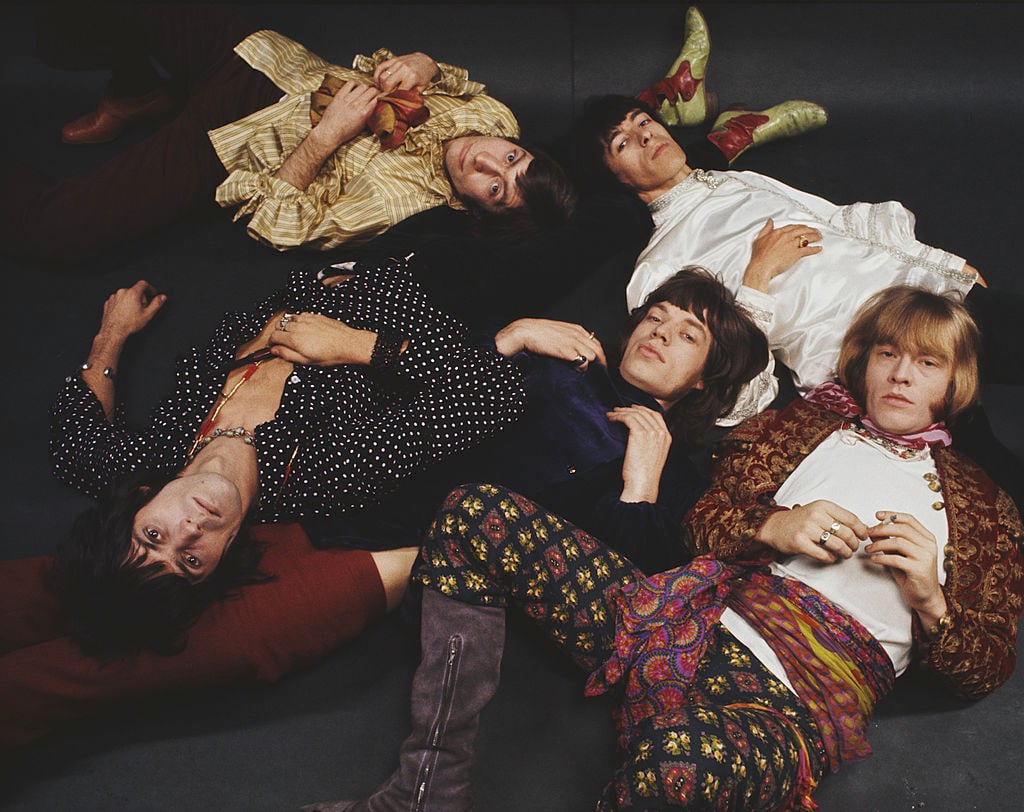 How loud footsteps helped inspire Mick Jagger and Keith Richards to write one of The Rolling Stones' songs
Much like The Beatles' discography, The Rolling Stones' discography includes a lot of songs with named characters. Songs like "Angie" and "Ruby Tuesday" draw vivid portraits of their title characters. "Jumpin' Jack Flash" is no exception. The track is obviously about a fictional person as the title character is born howling in a hurricane. However, the track was inspired by a real gardener Richards and Mick Jagger encountered.
"'Jumpin' Jack Flash' comes from this guy, Jack Dyer, who was my gardener – an old English yokel," Richards told Guitar World. "Mick and I were in my house down in the south of England. We'd been up all night; the sky was just beginning to go gray. It was pissing down raining, if I remember rightly."
Dyer made some noises that inspired Jagger and Richards. "Mick and I were sitting there, and suddenly Mick starts up, Richards recalled. "He hears these great footsteps, these great rubber boots – slosh, slosh, slosh – going by the window. He said 'What's that?' And I said, 'Oh, that's Jack. That's jumpin' Jack.'"
Richards revealed he and Jagger created "Jumpin' Jack Flash" after Richards came up with the title. "We had my guitar in open tuning, and I started to fool around with that. [singing] "Jumpin' Jack…" and Mick says, 'Flash.' He'd just woken up. And suddenly we had this wonderful alliterative phrase. So he woke up and we knocked it together."
How Keith Richards composed the song's riff
Richards layered the sounds of two acoustic guitars on top of each other to create the song's riff. He played one of the guitars in the style that a guitarist working with George Jones taught him. "Jumpin' Jack Flash" isn't a country song but it wouldn't be the same without a country musician's backing band. While many greats artists covered "Jumpin' Jack Flash," Jones never did.
How the public and Keith Richards reacted to 'Jumpin' Jack Flash'
"Jumpin' Jack Flash" became one of the band's bigger hits. The track reached No. 3 on the Billboard Hot 100, remaining on the chart for 12 weeks. It wasn't a No. 1 hit like "Brown Sugar" or "Miss You," but it was still very successful. Its title was even used as the title of a Whoopi Goldberg action-comedy. Two versions of the song appear in the film: the original and a cover by Aretha Franklin.
Richards is a big fan of "Jumpin' Jack Flash." In 2020, he told Guitar World the riff from the song is his fourth favorite in The Rolling Stones' catalog. He said the only Rolling Stones riffs he preferred were the ones from "Paint It Black," "Mother's Little Helper," and "(I Can't Get No) Satisfaction." "Jumpin' Jack Flash" became a famous song — and it wouldn't exist without some noisy rubber boots.
Source: Read Full Article