90 Day Fiancé fans are once again calling Ben Rathbun out for his strange behavior. The Michigan native starred in Before the 90 Days Season 5 as he showcased his relationship with Mahogany Roca. Ben and Mahogany's relationship caused several viewers to raise their eyebrows at the couple because of the large age gap between them. However, Ben continues to receive ridicule from fans for his bizarre way with words.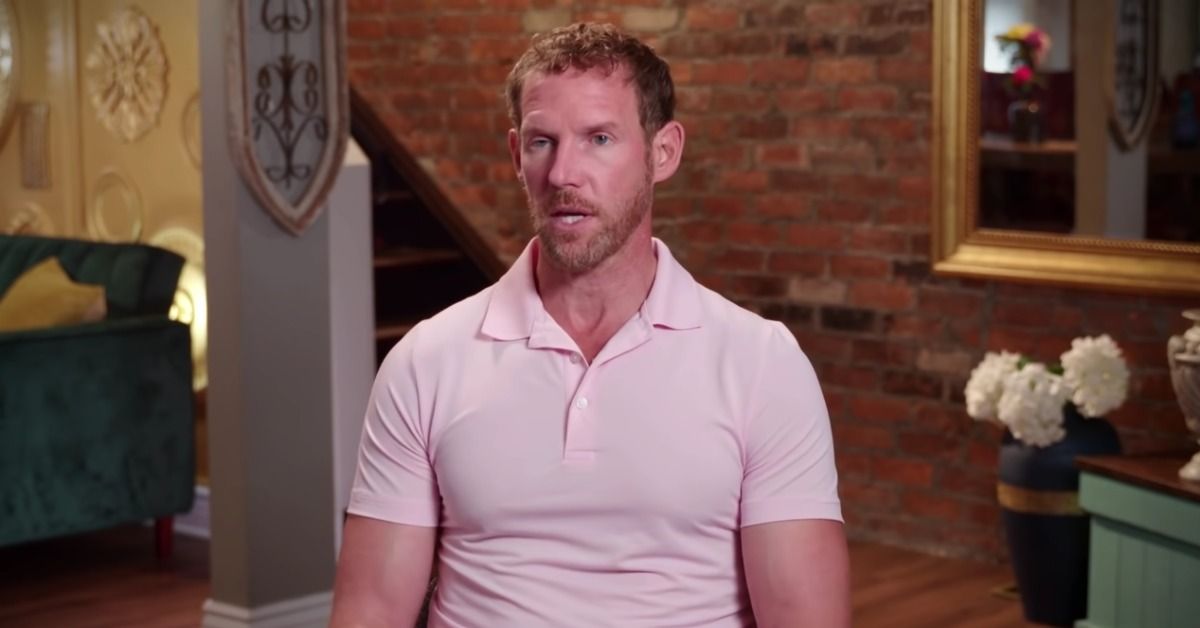 '90 Day Fiancé star Ben Rathbun confused fans with the story he sent to Mahogany Roca about a runaway train
Ben and Mahogany didn't meet until about halfway through 90 Day Fiancé: Before the 90 Days Season 5. Mahogany initially asked Ben not to visit her in Peru, but he flew there anyways. She stood him up at the airport when he first arrived and refused to answer any of his texts.
The morning after not getting a response from Mahogany, the 90 Day Fiancé star sent her yet another message. Ben said, "I'm still trying to communicate with her. So this morning, I wrote her a little story that hopefully she understands and knows where I'm coming from." He continued, "Okay, so I called it, 'The Runaway Train.'"
The bizarre story mentioned a train, which had come off its tracks, and a couple who decided to dance up and down the aisles even though they were moments away from death. Somehow their dancing caused the train to right itself, and everyone lived happily ever after. Ben ended the story with, "Baby, my beautiful Mahogany, the train is already going too fast to stop. Let's just dance."
Ben Rathbun's recent 'apology' on Instagram baffles viewers
The 52-year-old recently added a caption to a photo on Instagram, but fans aren't sure what to think of the 90 Day Fiancé star's message.
Ben wrote:
"Imagine being a young woman and falling in love online, and after connecting spiritually, you're interested in meeting face to face.
But instead of your man simply traveling to meet you and your parents, he instead wants to bring along millions of people. You are definitely not comfortable with this, and you know it would compromise the relationship. But he talks you into it, saying that it would help his charity and be a platform to express views on a large platform. He finally talks you into it.
The day before he is to arrive, you have an omen that things will go terribly wrong. You ask him not to come. He agrees, but the next morning he changes his mind and comes anyway. You have now been lied to, and you let him know you will not be at the airport. 
Out of caution you have not revealed to him where you live or your true age, and it is never followed up on again until the world starts watching. These two things get contorted
into devious lies to make you look like a deceitful person. Combine all of this with protecting your heart because he is constantly pushing for a deeper level of commitment without putting the time in and of course you are being surrounded by a very curious and judgmental world. It seems reasonable to think he simply wants attention and does not really care about the relationship.
Finally, on the last day after finally connecting, it appears your man is trying to humiliate you in front of the entire world by pushing to ask questions he already knows the answers to. This is pure humiliation and gaslighting, and you don't need it. It's too much, so you wisely walk away.
At the reunion, the entire day is chaos, confusion, and confrontation. Your man has exposed you to the world in the worst possible light and does not defend you well."
'90 Day Fiancé' fans think Mahogany Roca isn't speaking to Ben Rathbun anymore
Ben and Mahogany weren't in a relationship at the 90 Day Fiancé: Before the 90 Days Season 5 reunion. Although, he did tell host Shaun Robinson that the two spoke on the phone the night before and hinted that they might get back together. However, the recent Instagram message has fans thinking the pair might be done for good.
One Redditor wrote, "Sounds like Mahogany isn't responding to his texts again."
Another user mentioned his lack of an actual apology, "What's also conspicuously missing from his apology is the word 'sorry' as in 'I'm sorry Mahogany.' Narcissists like him will do all these mental gymnastics to convince others they're regretful in hopes of coming out of it looking good. But it's still all about them and they typically avoid the word 'sorry' at all costs. Very evident here. I've dealt with people just like this who give 'apologies' like this one."
It doesn't look like Ben's winning fans over anytime soon. Stay tuned to Showbiz Cheat Sheet for all your 90 Day Fiancé coverage.
Source: Read Full Article