The Young and the Restless is one of the greatest soap operas of all time. With dynamic characters and top-notch production design, the show has enchanted millions of viewers. Though The Young and the Restless introduces new storylines and characters each year, it's a soap opera, after all, and has embraced a few of the tropes for which most soaps are known. In a recent interview, Allison Lanier, the latest addition to the Y&R cast, opened up about one storyline she hopes to participate in, revealing she's a big fan of outrageous plots.
Soap operas are known for recycling storylines
Most soap operas air on TV daily, requiring writers and producers to create many plot points during a season. Though it's a given that soaps include lots of romance and heartbreak, a few tropes have become intertwined with the world of TV soaps.
According to Soaps, two of the most common tropes are a character dramatically returning from the dead or developing amnesia, whether due to illness or a blow to the head.
Love triangles are another staple in most soap operas, while evil twins and doppelgangers have been responsible for lots of mischief in various TV soaps over the years.
Though some actors might shake their heads at some of the outrageous storylines, Y&R cast member Allison Lanier recently revealed she's on board with at least one of the most common soap opera tropes.
Allison Lanier says she would love to play an evil twin on 'The Young and the Restless'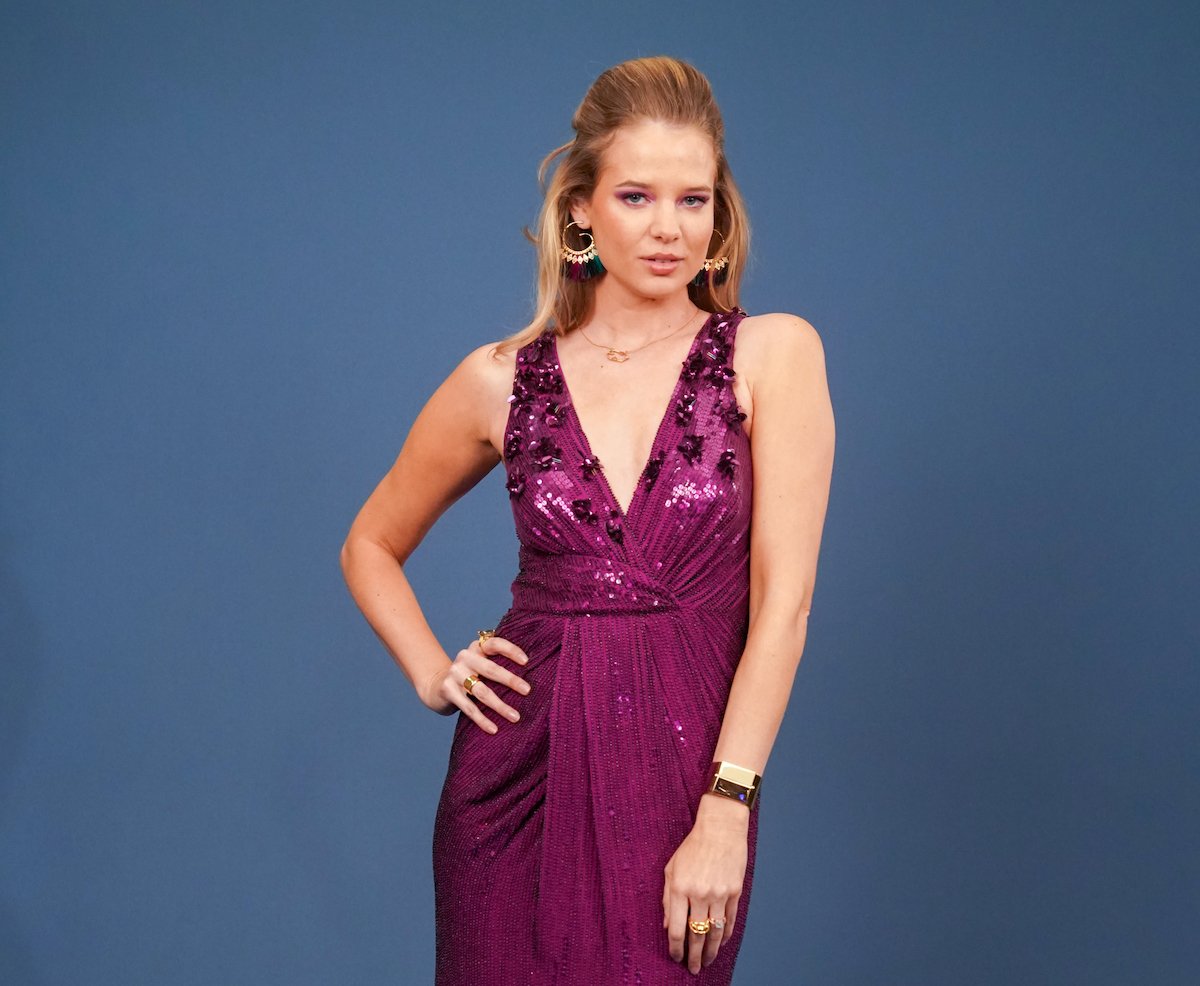 Lanier, who plays Summer Newman in The Young and the Restless, recently opened up about the possibility of playing Summer's "evil twin."
Lanier admitted that "playing an evil twin would be so awesome! It would be so much fun to play the opposite or the extreme of your character. It would be really cool," she told Soap Central. "But obviously, there are so many soap stories that I haven't gotten to play and that I definitely do want to, so it's kind of hard to answer!"
The actor also revealed she looks forward to flexing her acting muscles in the coming weeks. "I don't think I've really been hit with that super-soapy absolute drama quite, quite yet," she said. "I'm still just getting my feet wet. I know it's coming, though!"
What is Allison Lanier best known for?
Allison Lanier is a newcomer to The Young and the Restless, having joined the show in mid-May. She replaced Hunter King, who had portrayed Summer Newman for some time. Though some fans weren't sure what to think of Lanier when Y&R made the announcement, many viewers have embraced the young actor and noted she brings a "pleasant confidence" to her role.
As for Lanier's previous credits, the star has been acting steadily since 2017 and has appeared in productions such as Amazon Prime's Red Oaks and the 2018 film Fish Bones, The Focus reports.
Though Lanier is relatively new to soap operas, her acting training and dedication to her craft have already taken her far in her chosen industry. If she gets the chance to play Summer's evil twin, Lanier will undoubtedly embrace the challenge with gusto.
Source: Read Full Article