Below Deck Mediterranean's Season 6 superyacht is a "big boat" but it isn't the biggest boat featured on the show. At 180.6 feet, the Lady Michelle is the second largest, behind the 184.5-foot superyacht, The Wellington, which sailed on Below Deck Mediterranean Season 5. So how do these massive vessels compare?
Below Deck Med's Lady Michelle may be slightly smaller but is just as luxurious as The Wellington
Both superyachts are close in size, which means they deliver the same level of luxury. Lady Michelle can comfortably accommodate 12 guests and has six cabins, Boat International reports. The Wellington can house the same number of guests, Boat International reports but has five cabins.
Both yachts feature unique master sleeping accommodations. The Wellington essentially had two master cabins. One true master and a VIP cabin with a view that allowed the guests to watch the stars at night. Captain Sandy Yawn toured The Wellingon's VIP and commented on the high-end luxury sheets on the bed. "With mahogany, inlaid leather, and 1920s theme," she shared. "The sheets are Italian. One of these sheets costs about 2,000 euros." That means a single sheet costs more than $2,200 (U.S. dollars).
Lady Michelle boasts a "split-level owner's suite, which is situated on the main deck and features separate his and hers bathrooms, its own panoramic observation lounge to enjoy views and a private study," Boat International described.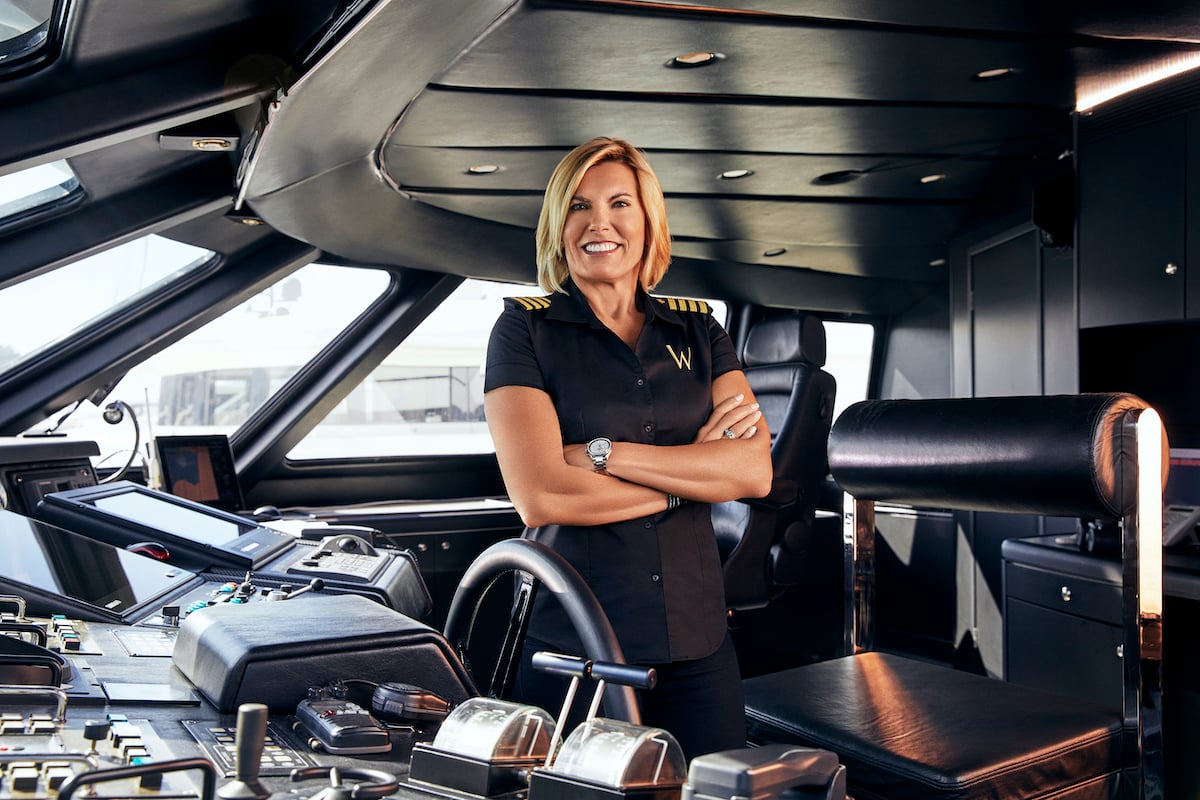 'Below Deck Mediterranean' yachts offer 'super' amenities
Both superyachts offer unique amenities. The Wellington featured a cigar room, which Yawn toured. "Everything is cigar-themed," she shared during the tour. "Obviously, they spared no expense when it came to this." The owner didn't spare any expense when it came to the water toys too. In addition to the huge, inflatable waterslide, bosun Malia White exclaimed, "We have a jet surfer for the first time." White added that the hot tub was fun too. "It's actually a pretty cool jacuzzi because it has a waterfall." 
The Lady Michelle has a full gym, plus Boat International dished about additional features. "[The boat has an] expansive sun deck complete with a swimming pool, a drinks bar, sun loungers and an al fresco dining area. Further al fresco dining areas and lounges are found throughout the shaded deck areas."
Which 'Below Deck Med' yacht needs more crew?
The Lady Michelle seems to require more crew. Boat International reports that it requires about 14 crew members, whereas The Wellington needs 12 crew. Each Below Deck Mediterranean season is fully staffed but only nine crew members sign up to film each season. Yawn typically introduces the crew who work behind the scenes during the first episode. Usually, that's the last viewers see of those crew members unless their job becomes a part of the storyline.
First mate "David" was featured a few times last season on Below Deck Med. He assisted Yawn when she had to fire Hannah Ferrier. Plus he discussed the boat's crossing with deckhand Rob Westergaard.
Below Deck Mediterranean Season 6 premieres on Monday, June 28 at 9/8c on Bravo.
Source: Read Full Article