Captain Mark Howard from Below Deck Mediterranean has died, according to stewardess Tiffany Copeland from season 1.
Copeland shared that Howard died on Oct. 28, but added that she did not have any more information other than his death. "RIP Captain Mark Howard. You were a joy to be around," Copeland tweeted. She told Showbiz Cheat Sheet that first officer Bryan Kattenburg planned to release a statement. Howard was 65 years old according to TMZ.
'Below Deck' crew reflect on Captain Mark's death
Captain Sandy Yawn from Below Deck Mediterranean told Showbiz Cheat Sheet that Howard seemed like a kind soul. "God speed Captain Mark," she remarked.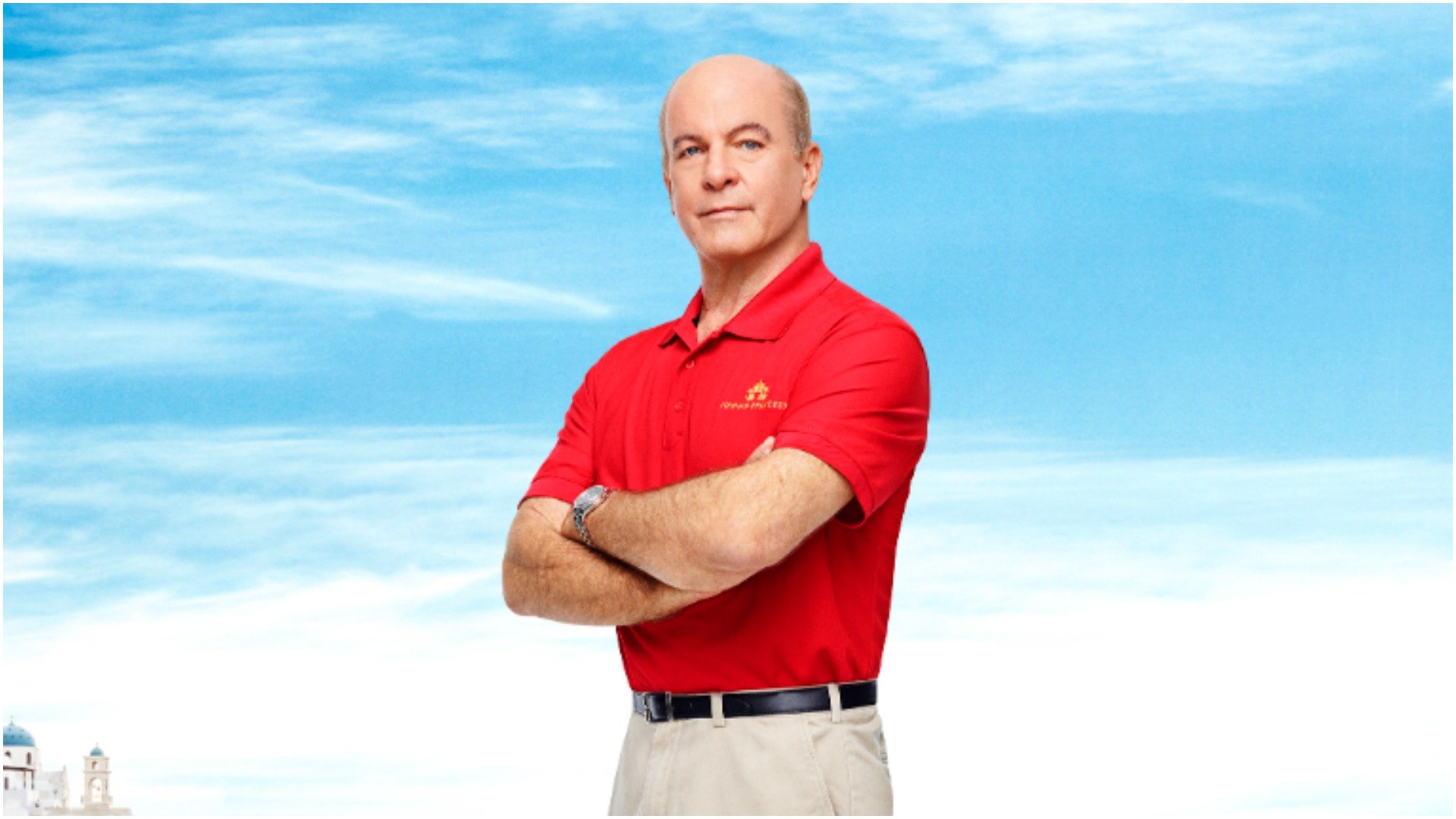 Below Deck chief stew Adrienne Gang knew Howard and had fond memories of him from the yachting industry. "Mark was a wonderful captain who was liked by all the crew who worked for him," she shared with Showbiz Cheat Sheet. "The world, and the yachting world, lost a good one. See you in some port somewhere, Captain." Gang and her husband joined Howard and Copeland for the Below Deck Med Season 1 premiere party in 2016.
Captain Mark is survived by his wife and their beloved dogs
Norma Trease, who has worked with Howard and the show shared a loving post on Facebook about Howard. "It is with very heavy heart to report the news that one of us, Captain Mark Howard, passed away suddenly at his home yesterday," she wrote.
"Always the most charming and genial of men, his distinguished career in yachting led him to the command of yachts including Feadship Huntress, and he was the first captain on Below Deck Med," she continued. "He always contributed to the industry, participating in shows and conferences worldwide, with a smile for one and all. He is survived by his wife Susan, their beloved show dogs, and a legion of friends and companions from the yachting world. God speed along your final journey, my old friend Woody. Susan has asked that anyone can contact her regarding Mark."
Hannah Ferrier would send messages once a year
Howard becomes the first Below Deck crew member to die since the show began in 2013. After completing Below Deck Mediterranean Season 1, Howard sailed off into the sunset – and away from the public eye. Unlike other Below Deck cast members, Howard returned to his private life after the show. He largely remained a mystery but former chief stew Hannah Ferrier shared that she was in touch with him in 2019.
"Captain Mark and I, we send a message maybe once a year, just to touch base," Ferrier told Bravo's The Daily Dish in 2019. "I really like him." Adding, "I don't really think I knew what he was up to when I was working with him, let alone three years later," she remarked. "He was like the opposite of [Captain Sandy Yawn]. He kind of drove the boat and stayed in his cabin, so it was lovely." 
Ferrier shared on Instagram, "Rest In Peace, my friend. You were a great captain, friend, and colleague. Always the gentleman. You will be missed."
Howard's LinkedIn profile showed he was the Captain at Howard Marine Services, Inc. in Fort Lauderdale, FL. Details are still emerging.
Source: Read Full Article