The Below Deck Sailing Yacht stews weighed in on which Below Deck crew member they thought was the "hottest" and their preferences showed their individual tastes. While Dani Soares said she preferred Below Deck bosun Kelley Johnson, Daisy Kelliher thought Jack Stirrup from Below Deck Mediterranean was "the hottest." But Alli Dore insisted that Colin Macy-O'Toole from Below Deck Med was the hottest, adding he was definitely the "most attractive" from the franchise.
Daisy Kelliher prefers Jack Stirrup but jokes about why Kelley Johnson isn't her cup of tea
"Jack," Kelliher said on the Instagram Pita Party. "I don't think he's just hot, I just fancy him so much." Dore agreed and pointed out that Soares liked Johnson. Kelliher added, "My sister fancies Kelley as well. No not for me. He's too much of a … an American." Of course, Kelliher laughed because she took heat for joking that she wasn't a fan of Americans during the season. Kelliher said she still gets messages about it all the time.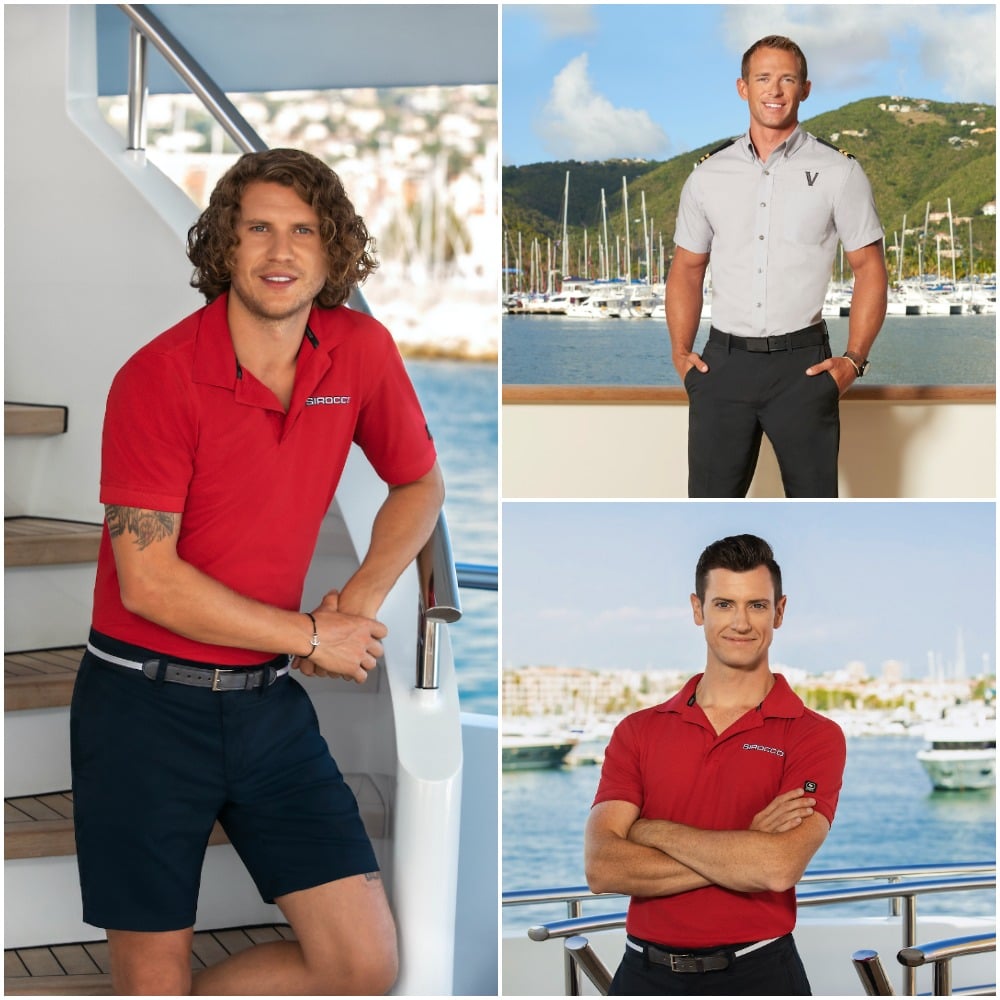 "I'm joking!" Kelliher laughed. "He's just not for me!"
"I think Colin from Below Deck Med, Colin Macy-O'Toole is the hottest," Dore said. "I just love how innocent he is! It's like the cuteness! The cute factor!"
"That doesn't make him hot that makes him cute!" Kelliher pointed out. But Dore said out of all the seasons, she thinks Macy-O'Toole is the most attractive.
'Below Deck Sailing Yacht' stews find humor in Daisy Kelliher's attraction to Jack Stirrup
Kelliher laughed about her attraction to Stirrup, but Dore said he was "an a–hole" to women. "Perfect!" Kelliher continued to laugh. "Jack," Kelliher giggled. "Break up with your girlfriend. You know where to go … desperate and vulnerable!"
"Ready to be gaslighted!" Dore added while laughing.
Stirrup dated stew Aesha Scott on Below Deck Mediterranean Season 4 but then ghosted her after they left the boat. She learned Stirrup had returned to his ex-girlfriend via social media after he pursued her pretty persistently on the boat. And while Scott was initially angry, she eventually forgave him and doesn't hold a grudge. Stirrup and his girlfriend had a baby in 2020.
Another 'Below Deck Med' crew member finds Jack Stirrup pretty attractive too
New Below Deck Mediterranean chief stew Katie Flood revealed she dated Stirrup and shared that her face is tattoed on his arm. "I know a lot of his girlfriends often aren't the biggest fans of that," Flood told Us Weekly. "He says he'll always keep it."
"I don't know. Like people always ask me this question because everyone says I always speak so highly of him and that I still love him. I honestly, like, I do love the kid. I always will," she continued. "He was that one really deep love. … I don't know if we could ever be together again. I have so much love for that kid and like, he is such a big part of my life and like he'll always be in my heart."
"We always have a good time together," Flood said. "It will always be a laugh. But you never know. I haven't seen Jack now in like a year and a half, maybe two years. But it was always nice. We do get along really well, so whatever happens, happens."
Source: Read Full Article