Christina Anstead rose to popularity for her decorating skills on her hit HGTV show, Flip or Flop. She and ex-husband Tarek El Moussa made a fortune flipping houses in the Los Angeles area, starting out with nothing and over time doing well enough to afford multi-million-dollar properties. Plus, their impressive skills earned them the chance to get famous by getting their own television show.
Now life is quite different for Christina, who divorced her husband and co-star Tarek and then found love with British television presenter Ant Anstead. The two wed and are currently expecting a baby while navigating life as a blended family. Christina Anstead also has a new show, Christina on the Coast.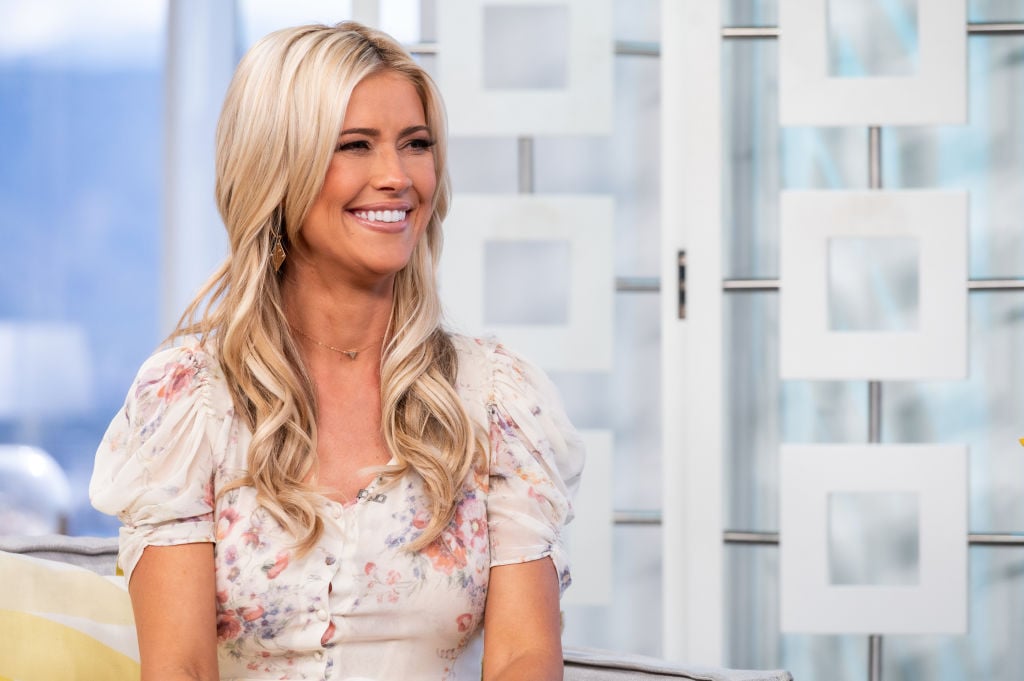 With being so busy it would be totally understandable ifChristina Anstead let her workout and diet plan slide. But that's not the caseat all. Here's how this stunning reality TV star stays so fit.
Everyone wants to know what Christina Anstead eats in a day
According to Christina Anstead, she got askedone question so frequently that she ended up writing a book about it. Alongwith nutritionist Cara Clark, Anstead has been hard at work penning a book onstaying healthy that has the working title The Wellness Remodel.
"I decided that it'd be a great idea for us to write a book together because that's the number one question I always get asked," Christina said during an episode of Christina on The Coast: Unfiltered. "What do you eat in a day? What do you do to workout?"
The question makes a lot of sense considering how fit Christina is even at this stage of pregnancy. It turns out she maintains her enviable physique the old-fashioned way: eating healthy foods and working out. But not obsessively.
https://www.instagram.com/p/BzwSOeHjP1a/
Christina Ansteadtakes long walks on the beach
Though Anstead has been known to take a kickboxing class, she's more likely to walk on Thousand Steps Beach in Laguna Beach, which has — you guessed it — 1,000 steps. She said sometimes she'll walk up and down the stretch of beach 10 times.
The added resistance of walking in the sand just adds fuel to the workout. But it's not just about burning calories — Christina Anstead also focuses on what she puts into her body.
Here's what ChristinaAnstead eats in a day
https://www.instagram.com/p/BytwP5-Dwhg/
Though she enjoys a healthy diet, it's very simple to eat the same way as Christina Anstead. For breakfast, she usually opts for an oat-and-chia-seed combo for breakfast and drinks lots of juice throughout the day. Anstead snacks on granola bars or peanut butter and rice cakes.
For lunch and dinner, she has a smoothie or a salad with lean meat like chicken, veggies, and grains or lean chili.
Dessert is black beanbrownies, which taste a lot better than they sound. Though she's doing moremodified workouts while pregnant, Christina Anstead is still focused on eatinghealthy and staying fit while she's expecting.
We wish her all the best on thenext stage of her life!
Source: Read Full Article