It's officially autumn now, which means no one can judge you for ordering a Pumpkin Spice Latte from Starbucks or beginning the work of planning your Halloween costume. But even though most people are dusting off their skeleton decorations and digging out pumpkin carving kits, one famous family isn't worried about finding cute costumes one bit. Just like always, the Duggars are skipping Halloween again this year.
Why aren't the Duggars allowed to participate in such a funfall holiday? Predictably, the reason has to do with their religion.
https://www.instagram.com/p/B2pi6T-ByDu/
The Duggar kids grew up without celebrating Halloween
Jim Bob and Michelle Duggar started the tradition of not participatingin Halloween back when the older kids were still living at home. They're part ofmany Christians who disagree with celebratingthe holiday, which they claim has occult and evil practices associated withit.
"While we do go to pumpkinpatches and corn mazes, we don't do the Halloween thing," MichelleDuggar wrote in a now-deletedblog post in 2011. "From the beginning of our marriage, we just kind offelt like we didn't want to celebrate that holiday. But we enjoy the harvestcelebration. Our church fellowship has had different celebrations through theyears that we've been a part of, ones where the children can play games andreceive candy and toys and do all kinds of fun things, like a cake walk."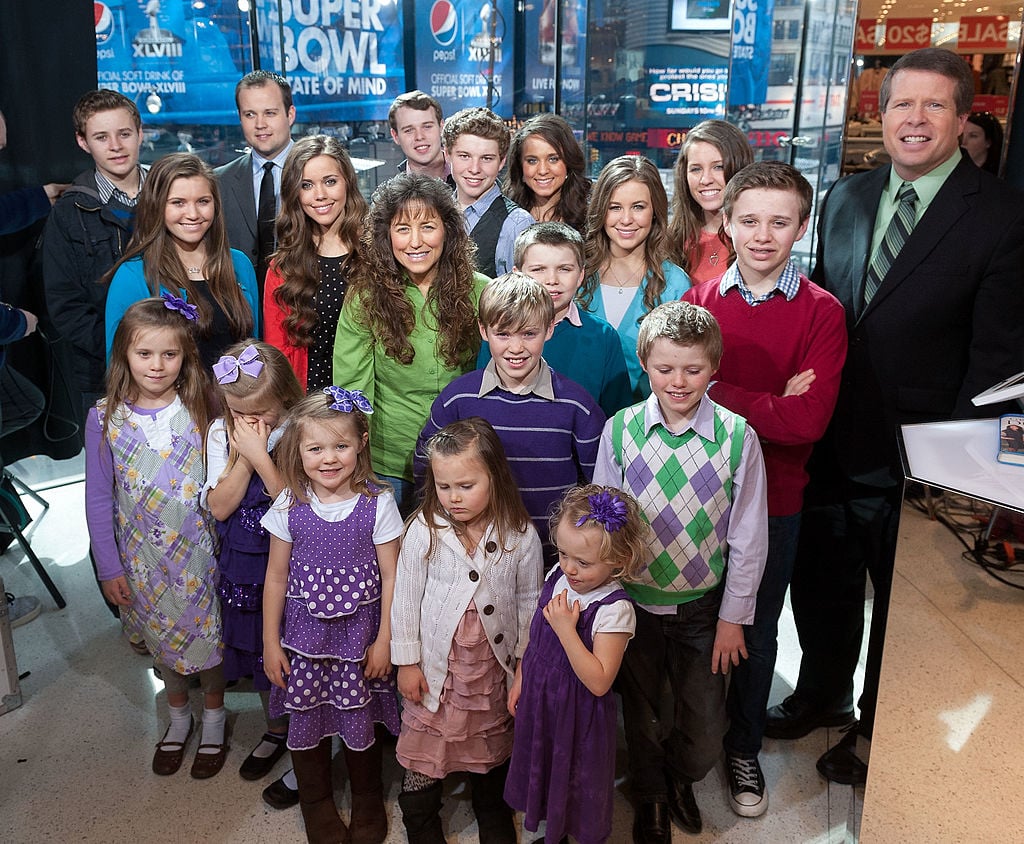 The holiday we know as Halloween dates back thousands of years to the ancient Celtic festival of Samhain. It was a day when people believed ghosts returned to the earth, blurring the line between the world of the living and the dead. Halloween traditions have evolved over the centuries, but even the most innocent of these are still shunned by the Duggars.
The Duggar daughters explainhow they avoid the 'demonic realm'
In their 2014 memoir GrowingUp Duggar, Jana, Jill, Jessa, and Jinger further clarified their feelingsabout Halloween's potential pitfalls. They also explained why you'll nevercatch them participatingin a Hocus Pocus movie marathon.
"One specific thing that ourparents have always been careful about is magic, which often shows up inchildren's movies," they wrote in the book. "As harmless as itmay seem, it's not a joke in God's eyes. Magic, sorcery, witches, spell-castingand the like are all part of a demonic realm that God wants us to stay awayfrom. No matter how 'good' a film containing magic may seem, God speaksseriously about this throughout the Bible; it is not something to be glorifiedor portrayed by any means as something fun or attractive."
https://www.instagram.com/p/Bl34ccXlLTV/
Will any of the Duggars ever celebrate Halloween?
If there's one thing we learned about the Duggar family, it's that rules are meant to be broken and not everything their parents did is the same in their households. So will we see Jinger and Jeremy Vuolo take Felicity trick or treating? Is there a chance Jessa and Ben Seewald will opt to dress their three kids in cute, innocent costumes on All Hallow's Eve?
It's unlikely. Considering that their memoir was only published a few years ago, it doesn't seem like the Duggar family's feelings about Halloween have changed much. But they do like dressing up any day of the year — like when the kids are playing, or on "Dress Like a Cow" day at their beloved fast-food restaurant Chick-fil-A.
Just don't expect to see anyone from the Duggar crew trick-or-treating at your house!
Source: Read Full Article