General Hospital first premiered in 1963 and has shown fans numerous family relations over the years. These days, one popular relationship with fans is between the Davis Girls. Made up of Alexis Davis (Nancy Lee Grahn) and her daughters, the Davis Girls has taken over viewers' hearts with sisterly bonds and examples of women sticking together.
Haley Pullos, who plays Molly Lansing, has appeared in many scenes with the other Davis Girls, though there is one special moment that sticks out to her the most. And it involves a head bump with Kelly Monaco, who plays her on-screen older sister, Sam McCall.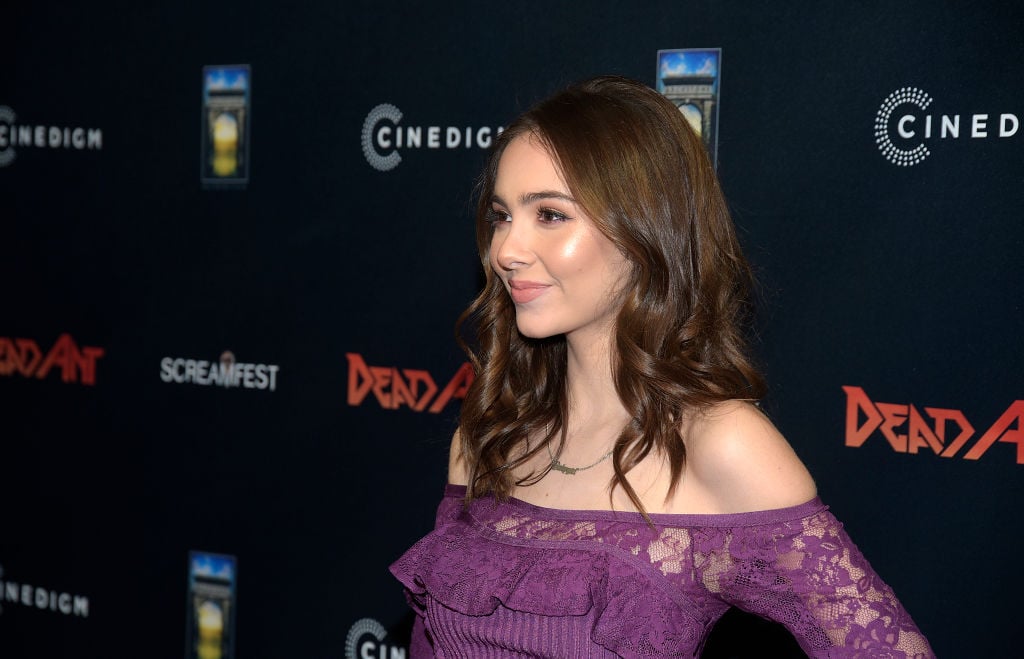 Who are the Davis Girls on'General Hospital'?
The Davis Girls refer to Alexis Davis and her threedaughters: Sam McCall, Kristina Davis, and Molly Lansing.
Sam is the child of Alexis and her ex-husband, Julian Jerome. Alexis gave birth to Sam when she was 16 years old and was subsequently forced to give up her child. Sam grew up in an adopted family, though she moved to Port Charles as an adult. In 2006, she was revealed to be Alexis' daughter. Sam did not learn of her father's identity until many years later.
Kristina (Lexi Ainsworth) is Alexis' child that resulted from a one-night-stand with Sonny Corinthos in the early 2000s. Throughout her childhood, Kristina was known as a troublemaker with a wild streak. In recent years, Kristina has also been dealing with her sexuality, as evident by her relationship with her former professor, Parker Forsyth.
Molly is Alexis' daughter with her ex-husband, Ric Lansing.Ever since she was young, Molly has been a nice and smart kid. She grew upalongside her half-sister Kristina, and despite having different personalities,the two girls are quite close.
Haley Pullos shared that theactresses are close in real life as they are on the show
RELATED: 'General Hospital': The Top 4 Characters Fans Love to Hate
Fortunately for fans who enjoy seeing Davis Girlsinteractions on General Hospital,Pullos revealed that the actresses are close in real life as well.
Speaking to Soap Opera Digest's podcast, DishingWith Digest, Pullos revealed that she, Ainsworth, and Monaco "really actlike sisters with each other" even when they are not filming.
"They're older than I am, so they give me advice and I go tothem for advice sometimes," Pullos shared. "I think that cuts across to theviewers when we're on screen together because there really is just so much lovebetween us."
Pullos has a goodrelationship with her on-screen mother, Nancy Lee Grahn, as well, sayingthat Grahn is "like a second mother" to her.
"She very clearly cares about me and loves me. I love herand I care about her, and I've always looked up to her so much," Pullosadmitted.
Haley Pullos recalled herfavorite Davis Girls moment
RELATED: 'General Hospital' Fans Can't With 'MyFace' and the Show's Other Fake Platforms
When it comes to her favorite moment, Pullos remembers ascene that involved a group hug between the Davis Girls. However, it was notjust any group hug.
"In this particular group hug, Nancy had grabbed my head and also Kelly's head and, like, smacked them together," Pullos told Soap Opera Digest. "And it was just this ridiculous moment that everyone loved."
Source: Read Full Article