Michael Strahan has often been thought of as one of the most beloved members of the GMA team – but it appears not everyone on the staff agrees.
During Friday's show, Michael was left almost lost for words when he was labeled "difficult" by GMA stage manager Eddie, live on air! The incident occurred when Michael was attempting to make Ant-Man actor, Corey Stroll's childhood dreams of being a stage manager come true.
WATCH: Michael Strahan called out by his GMA co-stars
After calling over Eddie to show Corey how to "wrap" Michael up on his segment, Eddie explained: "Normally I would just…wave bye-bye, but Michael doesn't always pay attention so you could just do a wrap sign."
The former NFL stage looked visibly shocked by Eddie's revelation and replied: "Did you say I don't pay attention," to which Eddie responded: "You are one of the more difficult [anchors]."
TRENDING: Amy Robach wows in tiny string bikini – and T.J. Holmes can't keep his hands off her
POPULAR: Archie Harrison and Lilibet Diana to finally receive title ahead of coronation?
While the remark was certainly surprising, Michael eventually appeared to take it in jest as when Corey tried to ease the tension by signaling 'cut' with his hand, Michael joked: "I'm not paying attention."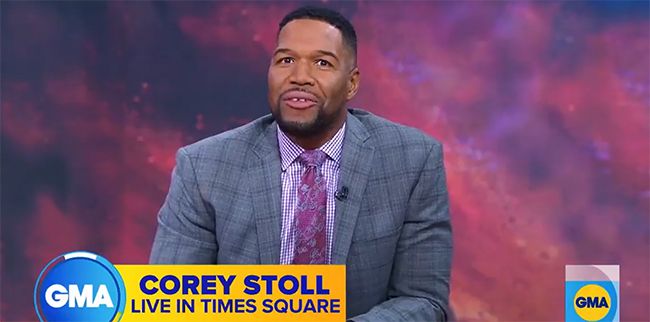 Michael was surprised to be called 'difficult'
Michael's on-air awkwardness comes after he was honored with a star on the Hollywood Walk of Fame earlier this month. The star marks the first to be dedicated to the Sports Entertainment category.
The host was joined by his mother, Louise, his three daughters, Tanita, Isabella, and Sophia, as well as his longtime business partner Constance Schwartz-Morini and also his GMA co-star, Robin Roberts, for the ceremony.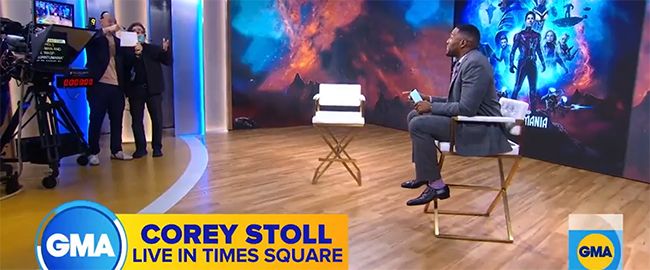 GMA stage manager Eddie joked Michael 'doesn't pay attention'
Chatting about the honor on GMA back in January, Robin praised Michael, saying: "We are so proud, our own Michael Strahan! He is no stranger to making history and did so with this once-in-a-lifetime achievement."
She continued: "You have achieved so much in your career, and can I say it was humbling to be there, and to see the mosaic of people that you brought together. And to have your mama, I mean, she was beaming."
Read more HELLO! US stories here
Source: Read Full Article