These days, all eyes are on Zendaya. The "Euphoria" actor has consistently been the talk of the town, whether it's due to her acting chops, her love life, or her stunning looks on the red carpet.
Zendaya is never one to disappoint when it comes to bringing her A-game on the red carpet. Just recently, everyone gushed over her entire ensemble on the premiere of "Dune" at the Venice Film Festival. Per Glamour, the star donned a custom Balmain gown that fit like a glove, with Christian Louboutin stiletto pumps and a striking 93-carat Bulgari necklace to boot. Her look seemed to break the internet, considering how fans showered her with praise. "Can't stop thinking about Zendaya in that Balmain dress," tweeted one fan. "Zendaya out there slaying. Her dress looks wet! WTF?! She looks amazing," said another.
The collective praise for Zendaya's looks is a common occurrence. If the star hadn't chosen to be an actor, she would make a great runway model. Not only does she have the looks for it, she has the height, too. But just how tall is she?
Zendaya is tall — but she's still the short one in the family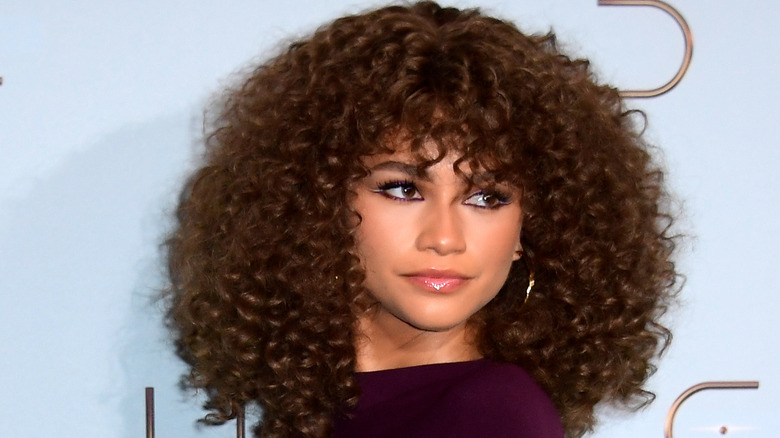 Zendaya is one of those celebrities who towers over others — including her rumored boyfriend, Tom Holland (more on her feelings about that below). As the Golden Globe-winning actor once revealed on Twitter, she's 5'10".
That seems pretty tall, right? Apparently, not in her family. It looks like genetics played a factor in Zendaya's height, since her parents are also very tall. In fact, her mom, Claire Stoermer is 6 feet and 4 inches tall, while her father, Kazembe Ajamu Coleman is 6 feet and 2 inches tall, per Glamour Buff.
Zendaya loves and embraces her height. Back in 2013, she even tweeted that she wears high heels to appear even taller and hit that 6-foot mark. "FYI…I LOVE being tall and I wear high heels because I want to!! #notawkward #sixfooter #longlegs," she tweeted at the time.
Zendaya was worried that her height would compromise her big break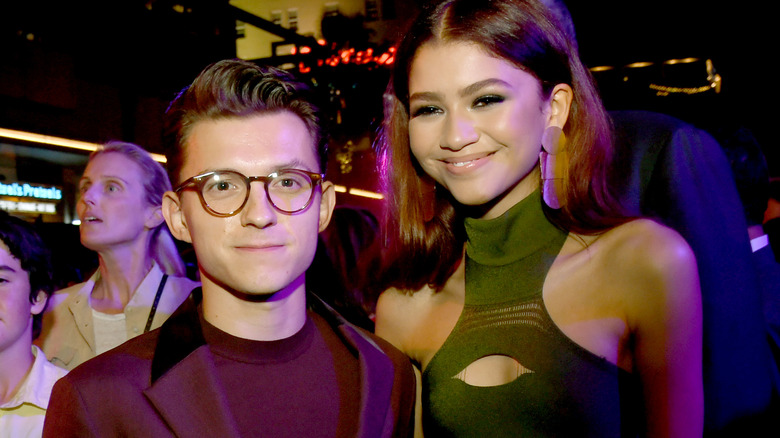 While Zendaya is clearly proud of her height, there are still times where she thinks that her tall stature may be disadvantageous. She once thought that her height will be a deal-breaker to the casting directors of "Spider-Man: Far From Home." She had already been famous due to her stint at Disney, but it was this film that propelled her to superstardom.
Everyone is already aware that her co-star and rumored boyfriend, Tom Holland, is a couple of inches shorter than her. It seems to be a non-issue since the two are smitten with each other, but back when she went to the audition for "Spider-Man" and had a chemistry read with the actor, she realized that her height may pose as an issue. "I was worried because he's so much shorter than me," she told Variety. "I was like, 'Damn it! It's going to be weird because I'm super tall.'" Fortunately, it "ended up doing the audition sitting. So that was good."
She nabbed the role, and now we get to enjoy tall Mary Jane stealing the heart of Peter Parker — both on and off-screen. Now Zendaya can continue being non-apologetic about being The Tall Girl. As she declared, per People, "People are going to comment on your height regardless, so you might as well be as tall as possible and look good doing it!"
Source: Read Full Article