Sam Heughan and Graham McTavish became good friends on the set of Outlander. They now have their own travel series called Men in Kilts, which premieres on STARZ on Feb. 14.
To mark the occasion, Heughan shared a delicious recipe for Shortbread Heart Cookies. And he'll be making them with some of his famous friends to celebrate his show on Valentine's Day.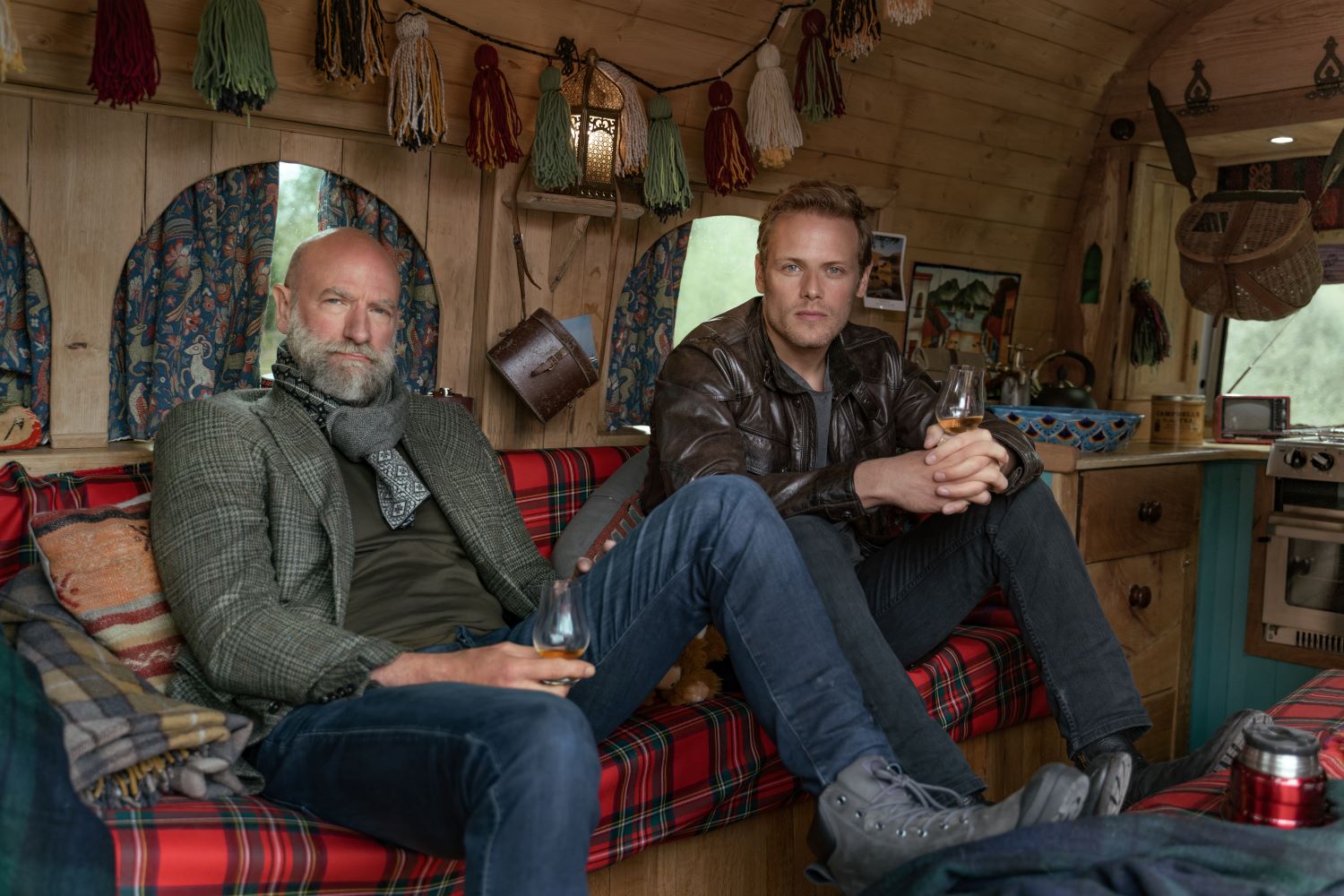 Sam Heughan and Graham McTavish have their own 'Outlander' spinoff, 'Men In Kilts'
After working on Outlander for a few seasons, Heughan and McTavish decided to explore the rich history of the Scottish Highlands for a podcast called Clanlands. They released a book chronicling their adventures. And eventually, STARZ gave the duo their own series. Men In Kilts: A Roadtrip with Sam and Graham follows the Scotsmen as they explore their homeland.
"It's a really fun, light-hearted adventure around Scotland," Heughan revealed on Good Morning America. "We're really dipping into Scotland as the country that we obviously know through working on Outlander, but actually learning more about the food, the drink, the people, the stories."
Men in Kilts: A Roadtrip with Sam and Graham follows their adventures, some of which include Heughan pushing McTavish into uncomfortable situations. The show will air with a total of eight episodes.
The 'Outlander' stars will be cooking for the 'Men In Kilts' premiere
For the premiere of Men in Kilts: A Roadtrip with Sam and Graham, Heughan and McTavish will join Chef Tony Singh for a cook-along. The stars shared a shopping list on their social media pages and invited fans to participate in the culinary fun.
Heughan's Outlander co-star, Caitriona Balfe, posted a photo of her promotional package that includes all the ingredients she needs for the cookout. And in the caption, Balfe revealed she'll be joining her friends for the cook-along.
Sam Heughan shared the Shortbread Hearts recipe for the cook-along
In a recent Instagram story, Heughan shared a snapshot of the Shortbread Heart Cookie recipe he'll be making for the Men In Kilts premiere. The cookies are made with a few simple ingredients and are cut into little heart shapes, making them perfect for Valentine's Day. Here's the recipe:
To make the Shortbread Heart Cookies, you'll need:
4 ½ oz unsalted butter, chilled and diced
¼ cup of sugar, plus extra for sprinkling
1 ⅓ cup of plain flour
Then follow these easy steps:
Source: Read Full Article