Carole Radziwill from The Real Housewives of New York City said her friendship with executive producer Andy Cohen was overexaggerated by Bravo and they were never very close.
She also wasn't overly familiar with the Housewives franchise but took a chance on the series when her close friend Karen Duffy mentioned the series.
Carole Radziwill says her friendship with Andy Cohen was 'Bravo generated'
Radziwill discussed her relationship with Cohen and how she ended up on RHONY on the Behind the Velvet Rope with David Yontef podcast.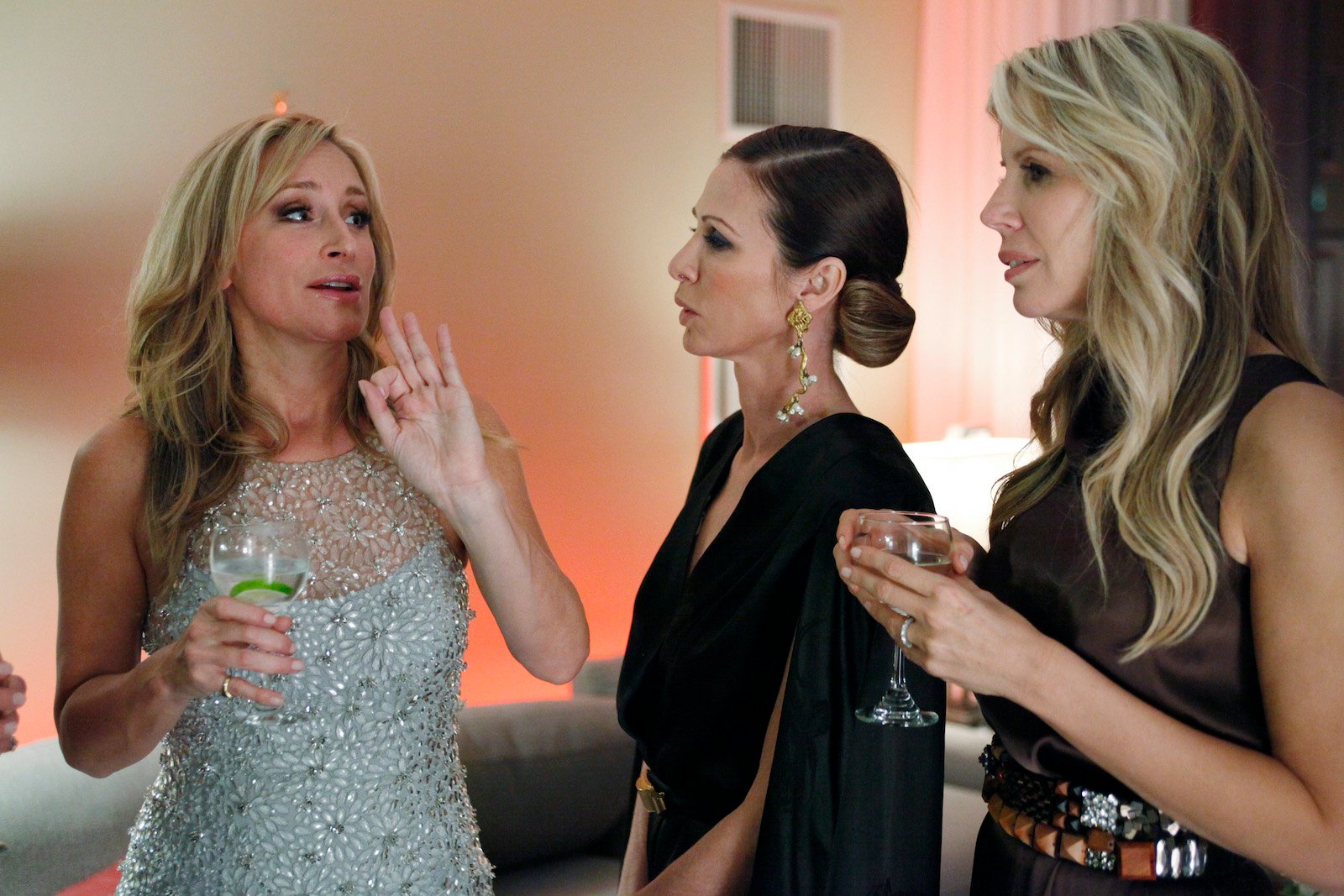 "You know that was Bravo generated," she says of her rumored close friendship with Cohen. "I never went around saying Andy and I are really close friends. I never said that."
She added about the Housewives series, "I had never seen the show. So I didn't really know what the show was about when Andy first brought it up," she said. "And I think the friendship between Andy and I was really like exaggerated, but I did know him. We have mutual friends, so I would see him, you know, at New York at dinners and stuff, but we were never like close."
She shares how she ended up on the show
Radziwill said her friend introduced her to RHONY. "I didn't really know what he did," she said about Cohen. "My friend Karen Duffy. She was an MTV VJ. One of the originals. She's a very good friend of mine. And she was the one that first told me that Andy had a talk show and he would interview and a blog and he would interview Housewives."
"And I was like I didn't even know what they were," she admitted. "So I saw a couple of his talk shows, so I was aware of the Housewives. And then he asked me to be on it. Weirdly I didn't have that many reservations."
"I know like some Housewives, they come on and they're like, well, you know, I really did like a pro and con sheet," she reflected. "And I sat down with my family and my priest and my lawyer. And said, you know, is this something that we, as a family … I didn't do any of that." Radziwill just pushed forward. And "I literally was like, OK, you want me to do this? I'll do it."
Carole Radziwill says her curiousity is what attracted her to 'RHONY'
But Radziwill could tell after watching some of the shows she didn't have much in common with the RHONY cast. "And I'm not saying that in a bad way, Not to put them down at all."
Source: Read Full Article