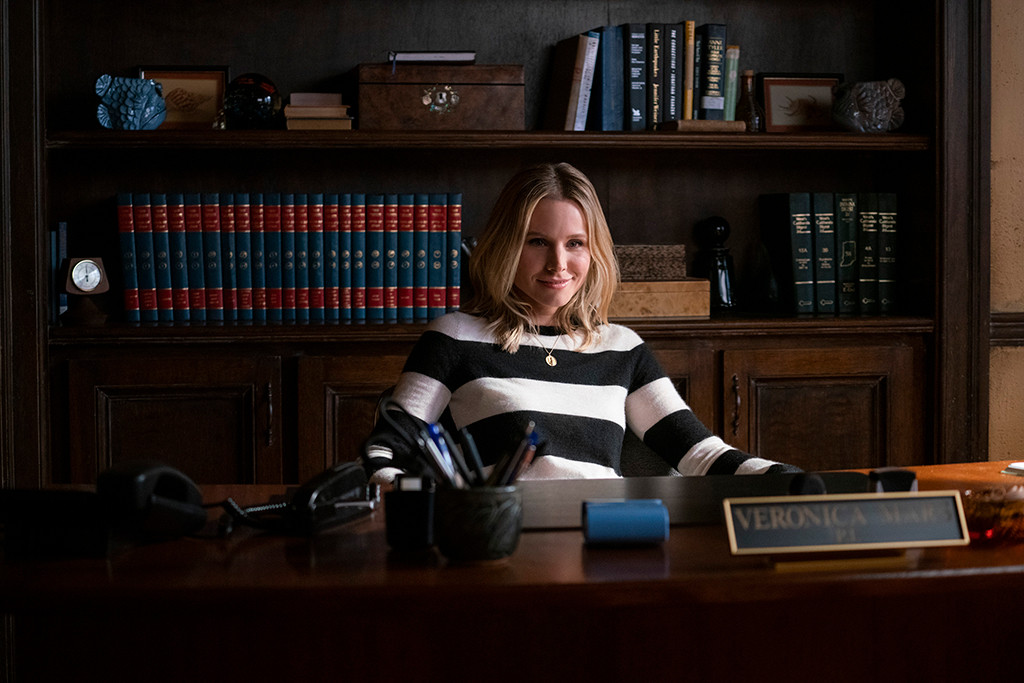 Hulu
Veronica Mars is back, all grown up and stirring up controversy. The Hulu revival season of the Kristen Bell-fronted mystery drama brought the fan-favorite character back to tackle some of her biggest challenges yet, including a serial bomber, an aging father and the greatest task of all becoming a mature, functioning adult.
Warning, major spoilers for the new season of Veronica Mars follow.
"There are many, many things in this miniseries that made me nervous, but playing adult Veronica, playing her head space at this age, wasn't really one of them. I felt pretty good about that. I like the idea of creating a situation for Veronica that usually, given her age is usually in movies or in TV, you know, 'I'm a 30 or 40-year-old man and I can't get into relationship or a mortgage or kids and settling down,' that's a very typical man story for characters this age," series creator Rob Thomas told E! News.
"I like giving that to Veronica in this show. This is a woman who spent all of her formative years taking photos of infidelity," Thomas continued." The marriages she's seen up close have ended badly. She's a bit of an adrenaline junkie, could she possibly find it in herself to say yes to settling down? I like that story for adult Veronica going in."
In the new season, Logan Echolls (Jason Dohring) returned from service and wanted to settle down with Veronica Mars, his high school girlfriend whom he reconnected with in the 2014 movie revival. Veronica wasn't ready, she struggled with the concept of becoming a wife, having a husband, beginning her adult life. The beloved couple end up marrying, but the wedded bliss is short-lived. A bomb intended to take out Veronica instead seems to kill Logan, ending LoVe's epic story.
You have questions. We have answers.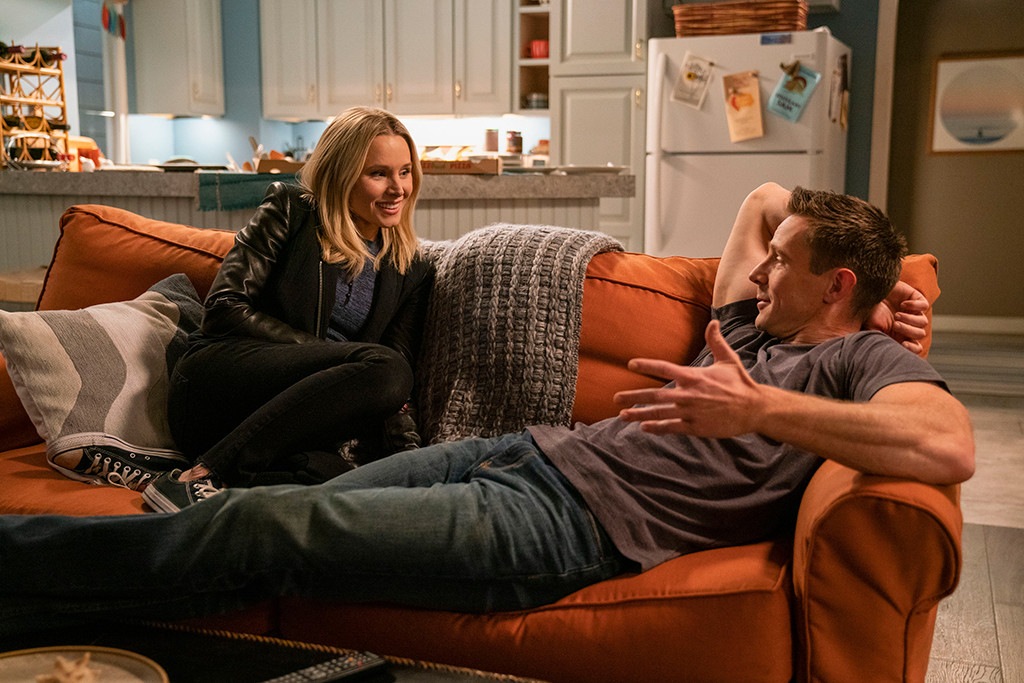 Hulu
Is Logan really dead? We regret to inform all the conspiracy theorists out there that yes, he is.
"It's funny because I never thought there was any mystery whether Logan is secretly alive, and then you're about the fourth person who's asked me, 'Is he really dead?' So, I wish I had shown the body or something but no, he is completely gone," Thomas told us. "TV has conditioned us that if you do not see the body, they can be brought back. But it'd be a pretty cruel thing that Logan was somehow just hiding off somewhere away from Veronica."
Why'd he have to die? "Here's the thing: It is certainly placing a big bet. And I love Jason Dohring, the person, I love Logan the character. But we really want to be able to do more Veronica Mars in the future and playing a detective series where your kickass detective has a boyfriend or husband back home is not undoable, but not the best version of the show," Thomas said.
"I think there's a reason why on a television series when your two leads get together, the show is over. It just gets inherently less interesting, particularly if you want to do a badass, noir mystery, it felt like cutting off an arm to save the body a bit," Thomas added. "If we never get to do more Veronica Mars then I placed a bad bet. I'm hopeful that fans can get their heads around it, but I'm incredibly nervous prior to finding out whether that is in fact true."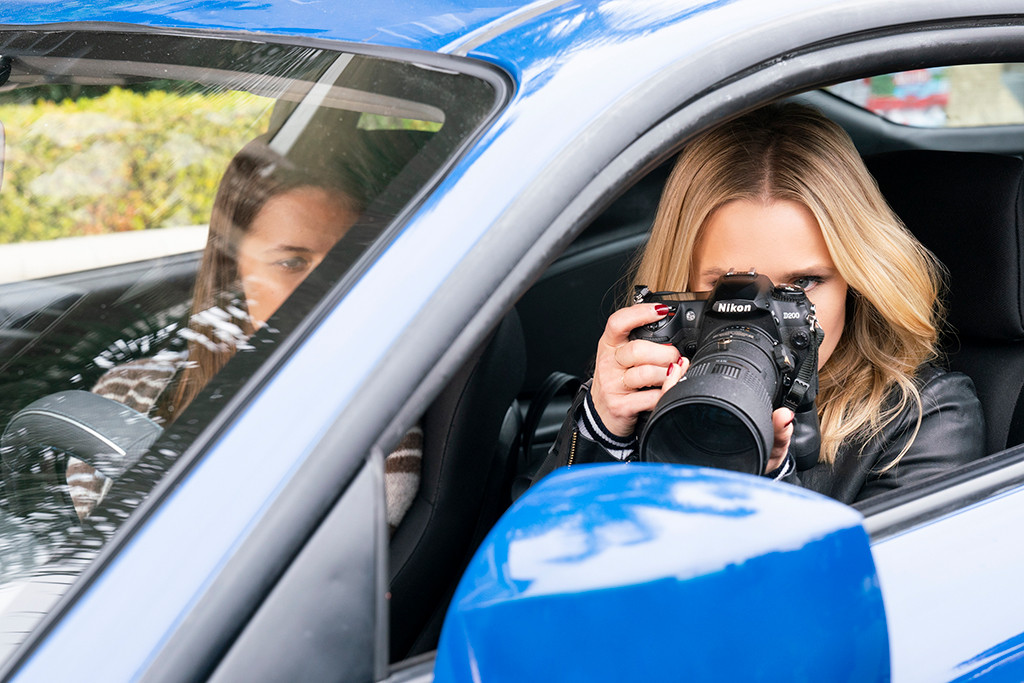 Hulu
What would another season look like? The fourth season ends with Veronica leaving Neptune, on a case and busier than ever. "The show started as a combo teen soap/noir mystery show. And moving forward, my opinion is that we're going to have to survive as a mystery show. The next one, expect something closer to a straight up mystery, that we're going to lean heavily into that element of the show," Thomas said.
Will Veronica find love again? Maybe, but not right away. The revival brought back Max Greenfield as Leo, Veronica's former flame, and it was clear there was chemistry between the private eye and FBI agent. He could be involved in the future of the show.
"I'm not going to make Veronica single again just to pair her up with someone new. I don't want anyone to think, 'Yes, I wanted Veronica to have a new boyfriend and this is my way of doing it.' That's not at all the case. I think a badass female lead should be single for whatever is coming up next," Thomas said.
What does Rob Thomas have to say to you, the grieving fan? You're upset, and he knows that. Thomas said he planned to unplug his computer the day the show launched, but hopes viewers understand his reasoning for the big shakeup.
"I suppose the message is the one I just gave: I did it because I think for the ongoing success of Veronica Mars, the franchise, it's going to be more sustainable, more interesting than Veronica having a husband or boyfriend. That is what I think, they might not go with me on that ride, but I hope they do," Thomas said.
The Veronica Mars revival miniseries is now streaming on Hulu.
Source: Read Full Article