As chaos ensues and fates converge, things are ramping upfor TheWalking Dead Season 10 finale. The survivors continue to faceunspeakable terrors brought by opponents alive and dead. But even scarier thanthe fictional apocalypse ripped from the pages of a graphic novel is the real-lifecoronavirus pandemic that has been spreading across the globe. With manycommunities paralyzed, productioncrews have halted shooting in an effort to curtail the spread of the virus.Here's the scoop on how TheWalking Dead could be affected.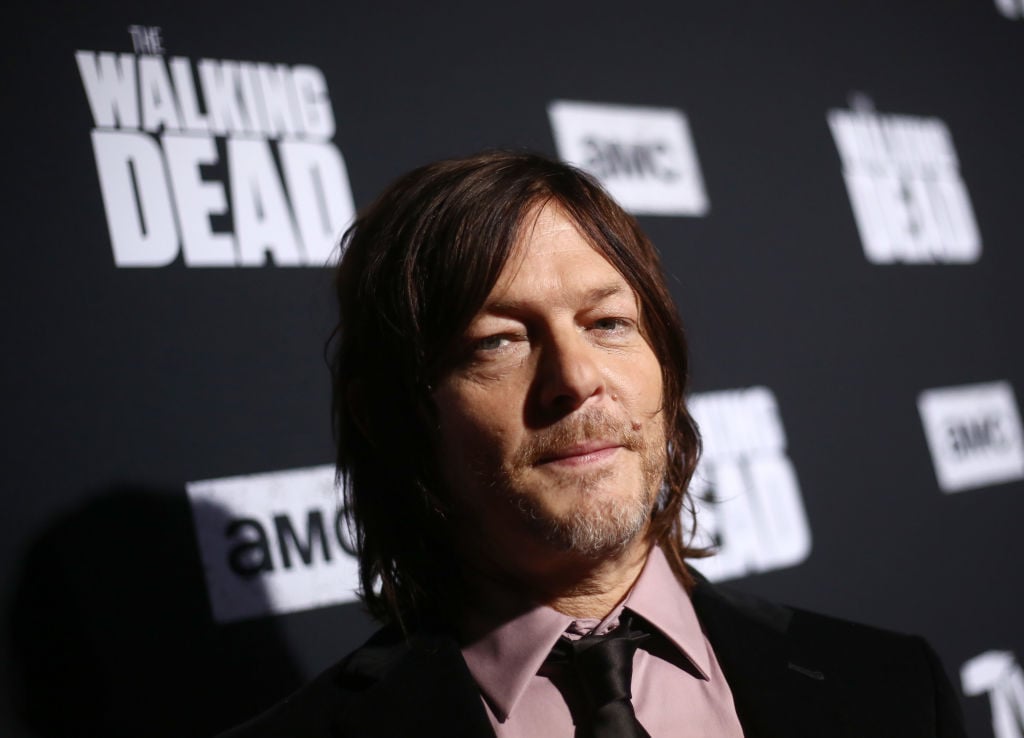 Has 'The Walking Dead' suspended production?
The coronavirus has impacted virtually every sphere of business, includingentertainment. NPR.orgreportsthat the illness is more contagious and more deadly than the flu, and theCenters ForDisease Control released strict guidelines to slow the spread of thedisease. The agency recommends social distancing and canceling large gatheringsas a way of reducing the number of people who contract the bug.
As a result, many television series ceasedfilming in March. Fortunately, The Walking Dead did not have to haltproduction because the cast and crew had already wrapped the season, according to EntertainmentWeekly. Luckily for fans, The Walking Dead Season 10 finale is stillscheduled to air on April 10.
How will the coronavirus pandemic impact 'The Walking Dead' Season11?
Entertainment Weekly reports that filming for Season 11 was scheduled to begin in May, but will be postponed due to the coronavirus outbreak. However, not all hope is lost. The Walking Dead showrunner, Angela Kang, told The Hollywood Reporter that the writers are working remotely on storylines for Season 11. With video conferencing technology, the creative minds behind the show can stay on track and in touch with one another. Kang was quoted as saying this:
"I'm a tech head. We do video conferencesregularly. On a normal basis, I'm very stringent about, 'If you're sick, don'tcome into the office.' The other day, I was on the phone and in meetings from 9a.m. to 7 p.m., all day straight. I did Skype, I did FaceTime, I did Zoom, Idid remote reviewing of VFX. We are very well set up to work remotely. That'sbeen fine for us."
What about 'Talking Dead,' the companion series to 'The WalkingDead?
Talking Dead, hosted by Chris Hardwick, is the after-show for The Walking Dead. On it, Hardwick welcomes special guests to the couch and leads them in a discussion about The Walking Dead episodes. Guests are typically fans, stars, or crew members from the show who analyze the elements of the story.
The talk show is filmed with a live studio audience, so the producers opted to cancel the March 15 episode in the wake of the coronavirus outbreak.After taking some time to regroup, Talking Dead tweeted that the series will return. Fans can catch the live show on Sunday, March 22, immediately following The Walking Dead Season 10 Episode 13 — presumably minus the studio audience.
Read more: 'The Walking Dead': Why Danai Gurira Calls Playing Michonne One of Her 'Greatest Blessings'
Source: Read Full Article