Jenna Bush Hager is starting 2022 with a compelling pick for her popular "Read With Jenna" book club. The Today Show star's latest selection explores the high expectations of motherhood, where one judgment call completely upends one mom's life.
'The School for Good Mothers' is Jenna Bush Hager's January pick
The School for Good Mothers centers around a young Chinese mother, Frida Liu. Feeling like she's never lived up to her parents' expectations and unable to convince her husband to leave his mistress, Frida puts all of her hopes and dreams in her daughter, Harriet.
The plot takes a dystopian turn when Frida makes one poor decision and gets scrutinized by the government and faces a reform program for bad mothers. With the risk of losing Harriet riding on her shoulders, Frida must earn back her rights as a mother and prove herself worthy of being a parent.
Written by Jessamine Chan, the debut novelist hopes The School for Good Mothers will shed more light on women's rights and parenting.
Jenna Bush Hager called the plot 'every mother's worst nightmare'
Hager is known for selecting complex themes in her book club picks, and The School for Good Mothers definitely fits the bill. The Today Show star was drawn to Chan's writing style and page-turning plot.
"This debut novel was so captivating, thought-provoking and beautifully written, everything I tried to pick up next paled in comparison," Hager said, according to Today.com. "It was all I wanted to talk about, think about and read."
With a stark look at standards put upon moms in everyday life, The School for Good Mothers presents a chilling narrative on the measure of success as a parent.
"This book is every mother's worst nightmare written in exquisitely beautiful pros," Hager explained. "It offers a sharp social commentary about parenthood and the vulnerability of a mother."
Jessamine Chan's personal life inspired her first novel
Chan started the novel in 2014 when she was contemplating having children with her partner and having a tough time making the decision.
"Frida's very bad day came out of my very good writing day," Chan shared. "What was going on in life at the time was I was in my mid-30's and I was trying to decide whether my partner and I would have a baby. It felt like it was time to choose one path or the other. I was very freaked out about the decision of whether or not to have a baby. In a lot of ways, my anxiety about motherhood led to the creation of this dystopian novel."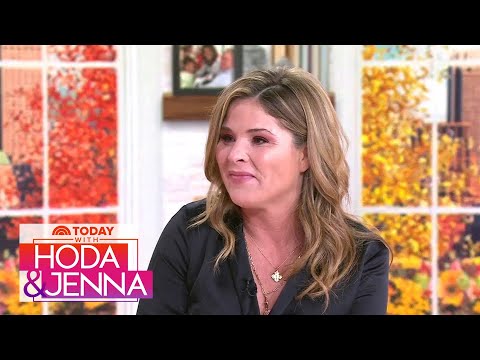 After reading an article about a mother who was separated from her son after leaving him home alone, Chan was able to dig deeper into Frida's story.
"Something about that article just lodged in my mind," the author remarked. "I didn't have it next to me when I was drafting but, it just stayed with me. It came back to me during that very productive day when I ended up coming up with what became the foundation for the book."
The School for Good Mothers is now on sale.
Source: Read Full Article