After 13 years and 20 seasons on the air, Keeping Up with the Kardashians comes to an end in 2021. The long-running reality series undoubtedly changed the media landscape, as well as the lives of all those involved. But one surprising celebrity contributed to its inception: Lindsay Lohan.
Lindsay Lohan rose to fame in the '90s and '00s
Lohan began acting and modeling when she was a child. She earned attention for the soap opera Another World before landing her debut film role in the 1998 remake The Parent Trap. From there, she released several popular movies, including Freaky Friday and Confessions of a Teenage Drama Queen.
But after her infamous turn in Mean Girls, Lohan's career took a downturn. Her subsequent few films, like Herbie: Fully Loaded and Just My Luck, received negative reviews and low box-office numbers. At the same time, things began to change the star's personal life, leading to tabloid scandals.
She was working on a reality show when she got a DUI
Lohan's drug and alcohol use during the mid-'00s put her in the spotlight repeatedly. She also had several run-ins with the law. Her first came in May 2007, when she was arrested on a driving under the influence charge. Another arrest came just a few months later. As it turns out, when this occurred, she was working on a new project.
The executive vice president of original programming and series development at E! at the time, Lisa Berger, told the Los Angeles Times they were "prepping" for a limited reality series with Lohan in 2007. "That fell through and we had an open slot we were trying to fill," she said.
The E! executives filled her spot with 'KUWTK'
A new opportunity arose for the network out of necessity. "There was a programming hole," said Farnaz Farjam, executive producer at Bunim Murray Productions, noting Lohan "pulled out last minute." "They had to fill this hole within, like, I think it was like eight weeks from the day I came on."
Fortunately, Ryan Seacrest was looking for a "very funny," "chaotic," and "comforting" reality docuseries centered around a family, in the vein of The Osbournes. Enter the Kardashians. Keeping Up With the Kardashians began filming almost immediately and premiered later that year.
Are Lohan and the Kardashians friends?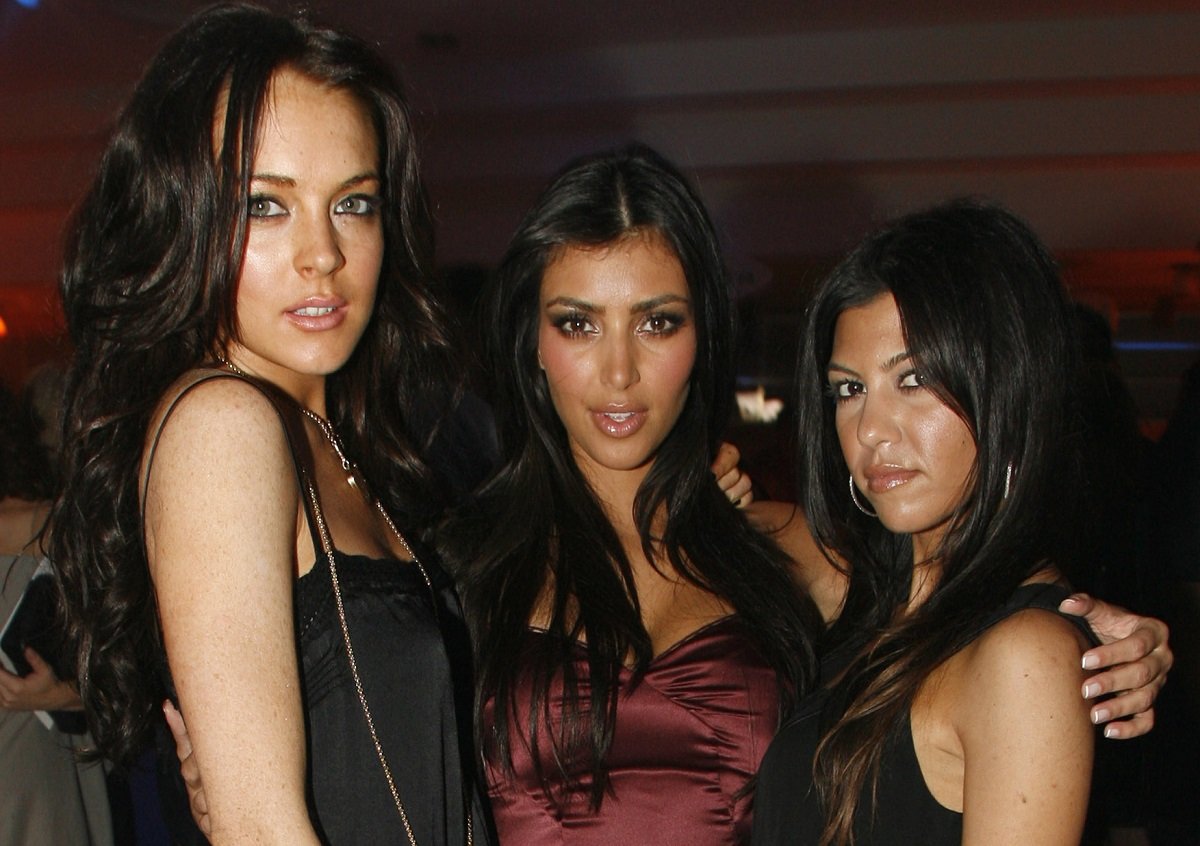 Among the celebrities Lohan spent time with during her heyday was Paris Hilton. At the time, Simple Life star was often spotted with her friend (and one-time assistant) Kim Kardashian. So Lohan and Kardashian got to one another, occasionally photographed at events together (above).
Years later, rumors of a feud between Kardashian and Lohan broke out after an exchange on Instagram, in which the two traded jabs. When Andy Cohen broached the subject on Watch What Happens Live, Lohan said, "I love Kim," adding, "we're friends" and noting that extends to "all the family."
Source: Read Full Article